Renting a car on vacation in Greece can give you freedom and flexibility to travel and explore the whole country no matter where you begin. But renting a car, in addition to the many benefits it offers, is a difficult and complicated affair, especially in the high summer season which is very busy in Greece.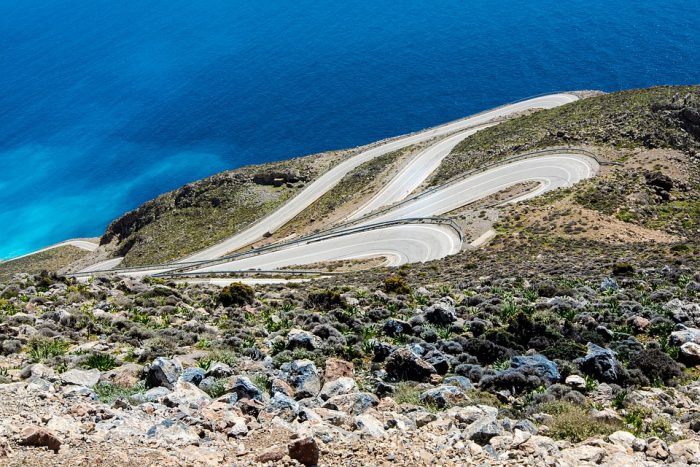 Prices are very high and the terms of security vary from company to company. There are important things to consider before renting a car for your holiday and we are here to help! Below you can read our practical tips with which you will be able to close the best possible deal and save a lot of money as well as avoid any problems.
1. Is it a Good Idea to Rent a Car in Greece
Renting a car in summer vacation is one of the solutions that many choose to move to the island or any other destination they choose. In particular, according to estimates by car rental companies, about 2,000,000 tourists will rent a car on vacation until September. So let's look at what to look out for before renting a car.
2. Car Rental Insurance in Greece
To rent your car you will find several companies and websites that offer attractive prices and packages for car rentals. Before you make your choice, you should read reviews from previous customers to see if what the company promises really works!
Most websites offer extra insurance packages that they call mixed security. Here you should pay special attention as you are offered this extra, mixed security from the website and not from the rental company.
This means that if you get involved in an accident, you will have to pay the damages normally and then seek compensation from the website based on the agreement you signed.
Caution: This is the case on most websites, but some also offer car rental without a credit card, with complete mixed security and unlimited mileage.
Pay attention to the terms of the agreement
When booking a car online, you agree to some of the terms you sign when you pick up your car. Read these terms in detail and pay close attention to every detail and the fine print. Many companies, even for a small accident, can charge you a huge amount with a court fee as well as repairs.
Choose reputable companies and companies with high user ratings online. Spend some extra time reading customer reviews and reviews.
When picking up the car, carefully check the body and take pictures of any damage and see if they are noted in the relevant document. Remember to always have your driver's license with you as well as your credit card (check the expiration date. Without a credit card, the rental office may not give you the car). Ask what exactly you need to do in case the car is stopped by an accident or accident and what exactly you need to do in the event of an accident.
Return the car during opening hours and to the place from which you received it if you want to save extra charges. In any case, if this is not possible and you just leave the car at a predetermined point, take a short video and some photos of it. So, you will prove that you delivered it in the condition in which you received it.
Do not return the car with less fuel than it had when you received it. So there will be much higher charges than if you had refueled yourself to reach the desired level.
Car rental without credit card and guarantee
In Greece there are companies that offer car rental without credit card and guarantee and with mixed security! You simply choose where you want to pick up your vehicle as well as what type of vehicle you want it to be and pay via deposit or online card.
You do not pay any warranty or commitment from your card! So you have a car for your vacation without having to bind your credit card or you need to issue one to be able to rent a car.
3. Renting a Car in Greece: Manual vs Automatic
Think very carefully about the type of car you will rent. If you are traveling with children and have a lot of luggage with you, then choose a large car that will fit your luggage as well as the everyday things you need to carry on the beach.
If you drive several kilometres to explore the area, think about whether you want to rent a car with gas or diesel – these cars burn less so you will benefit more if you drive more kilometres!
But the size of the car is not the only factor to consider. If you can't drive a big car or a car with a manual transmission, then you should make the appropriate choice. Finally, don't forget to see if the company that will rent your car can give you any extra equipment you will need such as GPS, child seat, etc.
What to do when picking up the car
When it's time to pick up the car, take a walk around the car and record any damage so that you can show them to the company and not be charged to you when the car is returned.
It would also be a good idea to photograph the car so that you have proof. See any damage and scratches with the person who will deliver the car to you and sign both you and the company on the delivery paper that will state in detail the damage that the vehicle has before delivery.
Also pay close attention to fuel and at what level it is. When the time to return the vehicle comes, the fuel should be at the same level on the day of delivery.
Once you pick up the vehicle, take some time to see what the key buttons and functions are and then adjust the mirrors and start slowly for your destination. Within 1-2 hours you will have learned your new car and you will feel familiar.
4. How Old Do You Have To Be to Rent a Car In Greece?
In Greece you can drive from 17 years old, but the minimum age to rent a car in most rental agencies offices is 21 years old.
5. How Much Does it Cost to Rent a Car in Greece?
The average cost of renting a car in Greece is 37 euros per day but this heavily depends on the type of car and car rental agency. When renting a car, make sure that the price you pay is final – that is, it includes all fees and taxes as well as any costs such as cleaning, etc. Confirm the price and if possible they will send you a written offer, sealed, in your email. Don't forget that the earlier you book a car rental, the better prices you will get.
Before sealing the deal and picking the car, check the services provided and their additional costs (e.g. navigation system, child seat, trunk, etc.). Carefully read the terms of the insurance policy, what coverage it has and how much it costs in case of an accident but also for what amount of damage.
Ask how you can pay and when exactly the money will be deducted from your account and which car you will rent alternatively, if there is none available like the one you've booked. It is a good idea to have all the information available in writing, for example in an e-mail.
6. Laws Tourists Should Know When Driving in Greece
In Greece the speed limits are as follows: In the city 50 km/h. On roads 80 km/h. On motorways 100 km/h. Additionally in Greece you drive on the right. On three-lane motorways, you go through the middle lane. At intersections, vehicles coming from the right take precedence.
7. Renting a Car in Greece as American: International Driving Permit
An international driving license is required to drive in Greece. If you come from America and are looking to rent a car in Greece then you'll want to make sure you get that sorted before setting out. Technically, you can rent a car without the international driving license, but if you're stopped you will be fined as it's against the law.
What to Do When Returning a Rental Car in Greece
When returning the car, take a tour of the car with the company person to confirm the condition of the vehicle as well as the fuel level. Sign the receipt that you owe nothing and are ready to leave. Do not delay delivering the vehicle as you may be charged an extra day.
Deliver the vehicle at the exact time you have agreed and indicate in the agreement or earlier. If you have paid bail through your credit card, it will be refunded within 3-10 business days.
8. Why Should You Rent a Car in Greece?
Car rental in Greece is the best way to discover the beauties of this special country in all respects. With a car on your vacation, you can safely and flexibly visit all the important points of interest, while at the same time you can move beyond the trampled, where mass tourism can not reach. So, if you are planning your vacation for this summer on a wonderful island in Greece, then it is good to know the basic information about car rental and everything you need to pay attention to.