1. Dumplings with Sheep Cheese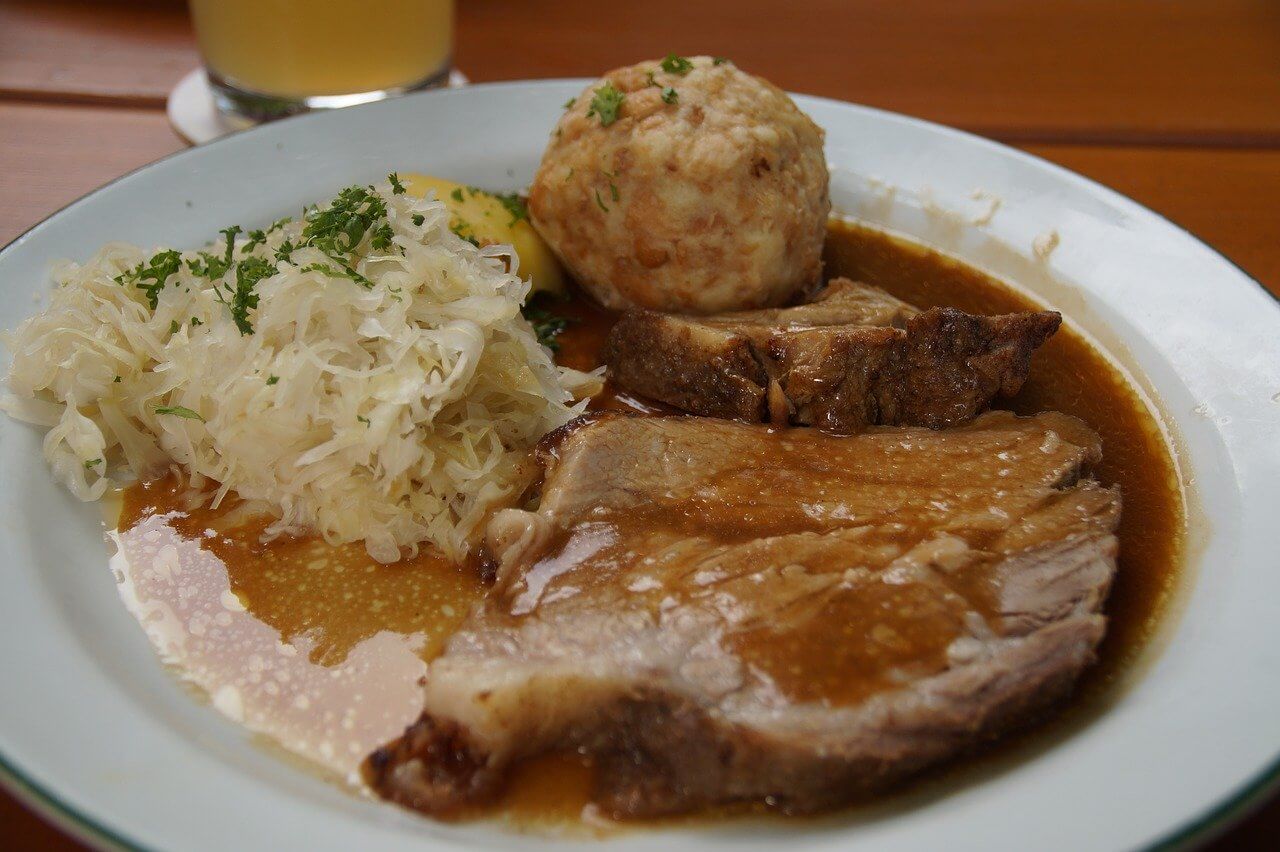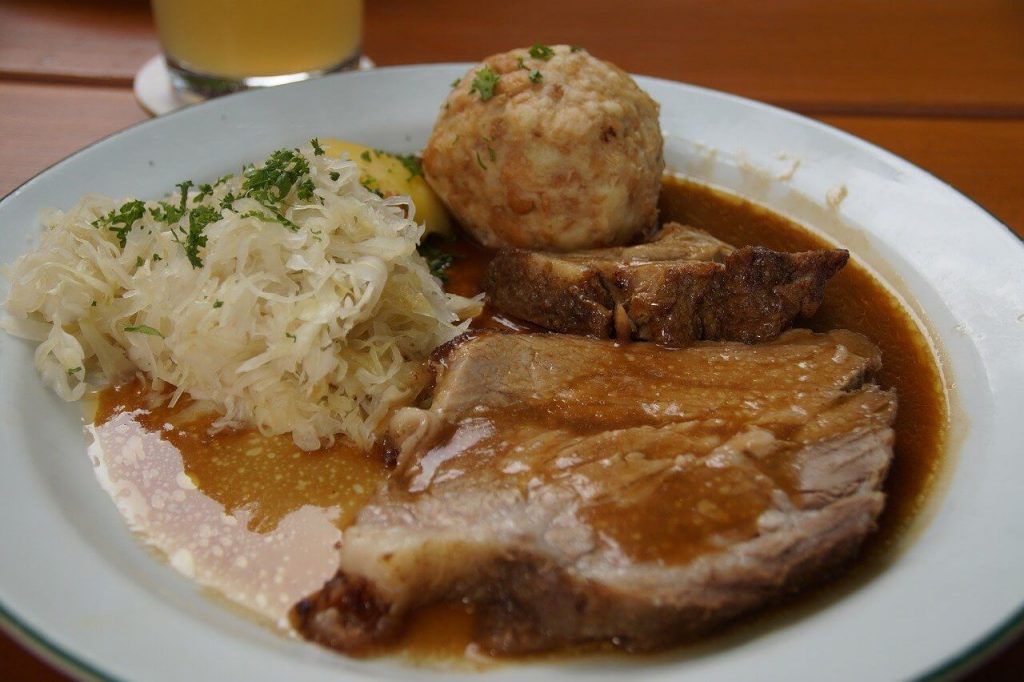 Visiting Slovakia and thinking about tasting the most iconic Slovakian Foods? Look no further! This Central European country has some of the most tasteful foods you can taste while there, and experience what Slovakia has to offer. You may find that has similar dishes with other European countries, but that's because of its location which borders with Austria, Hungary, Poland, Czech Republic,  and Ukraine. The most popular dish in Slovakia is dumplings with sheep cheese. This is a national food you can taste there, as they produce this special cheese and make their own dumplings. They serve it with sprinkled bacon or sausage.
2. Pierogis Stuffed with Bryndza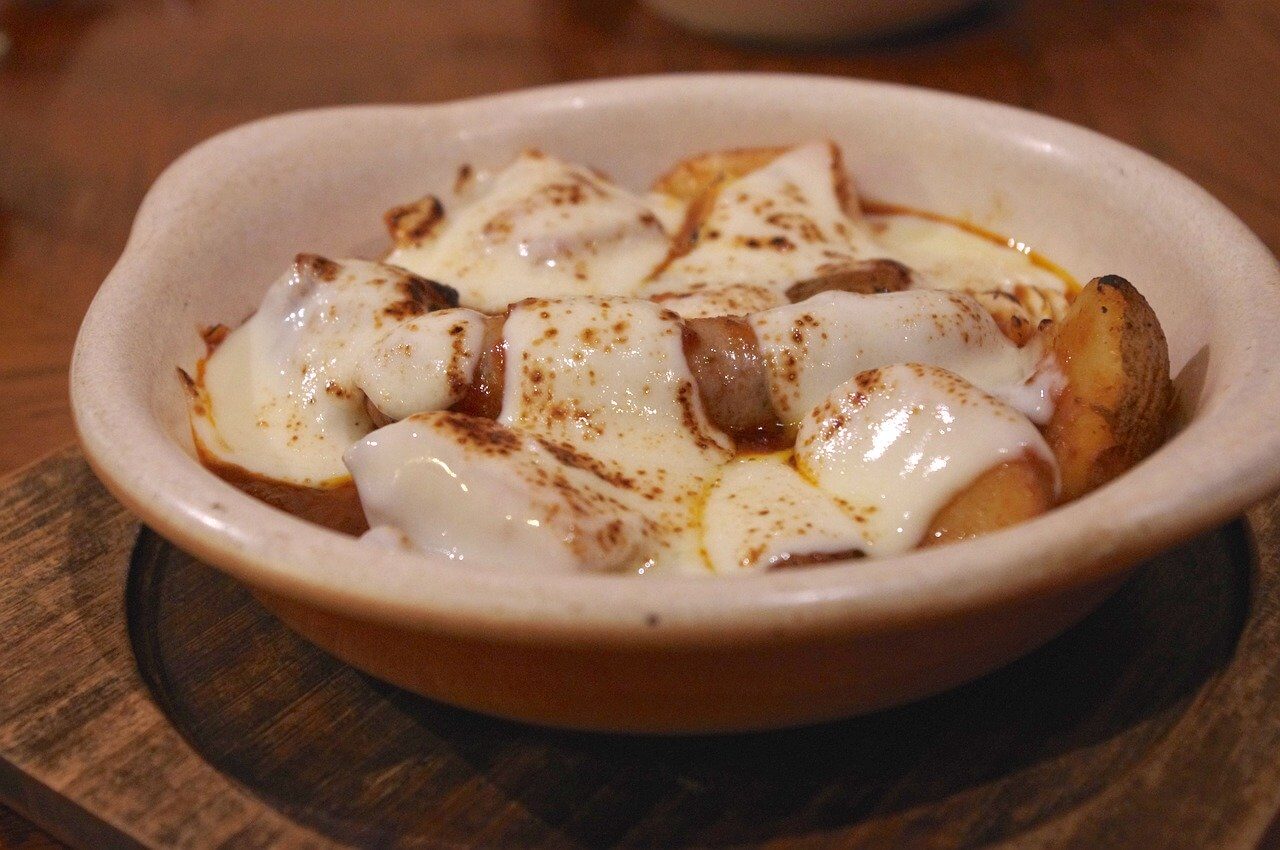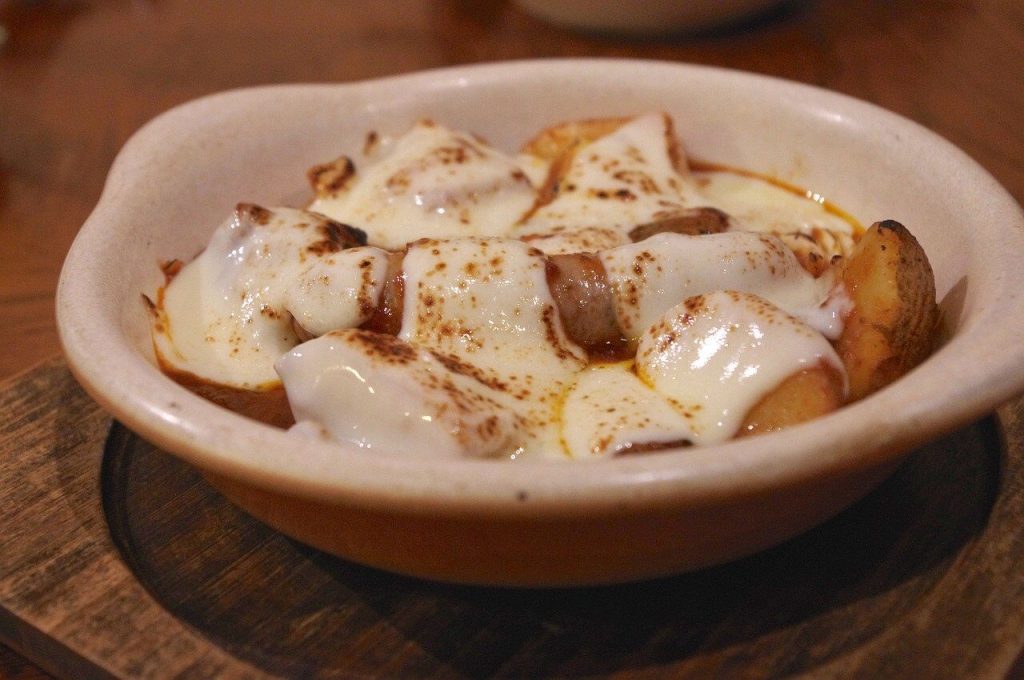 One thing that Slovakians are proud of is their production in local cheese. This recipe is also made with a delicious cheese but using potatoes. Stuffed potatoes with bryndza cheese, covered with sour cream, and drizzled with fried bacon. It is served with a glass of zincica, a sour sheep's milk.
3. Cabbage Soup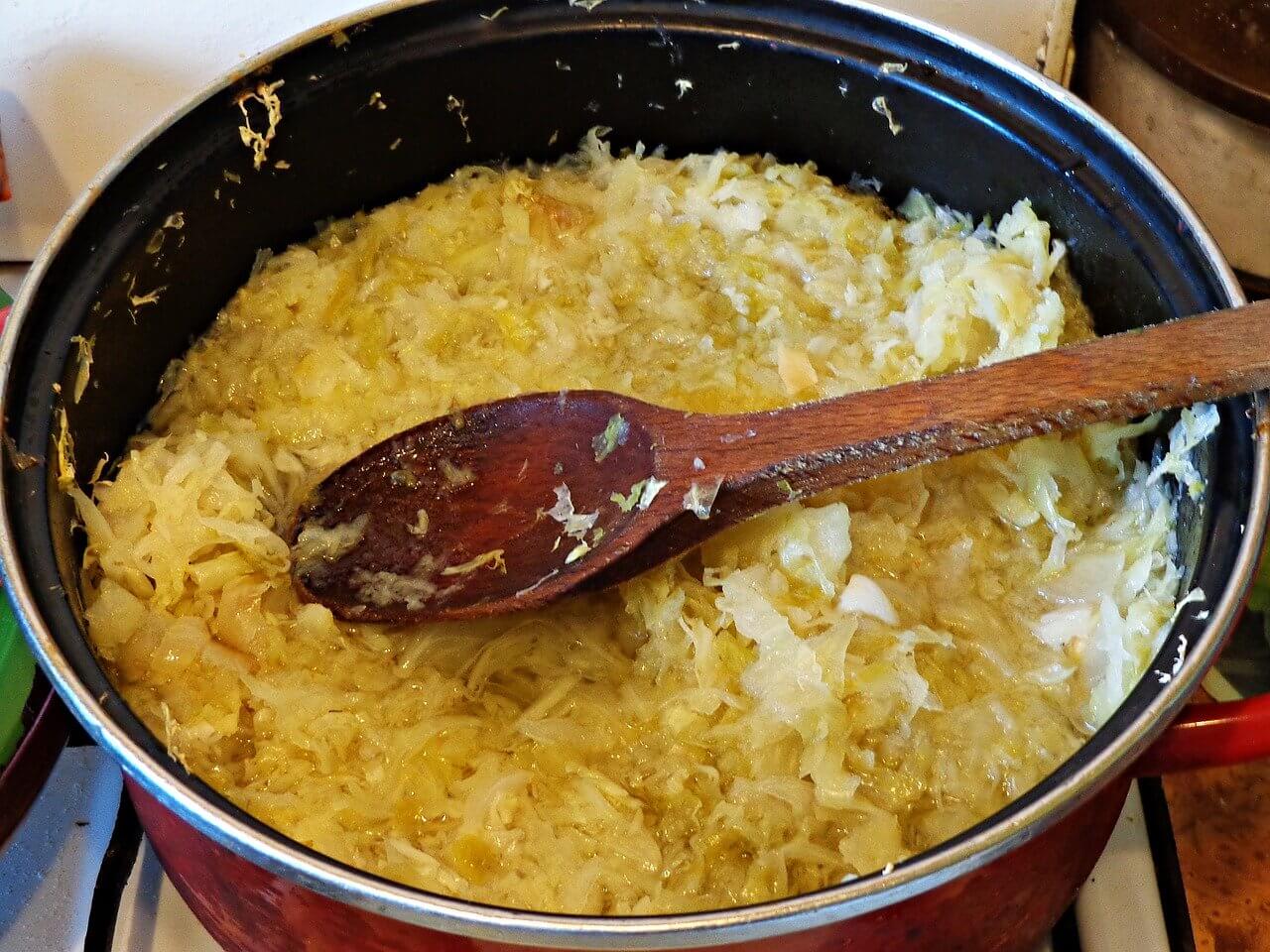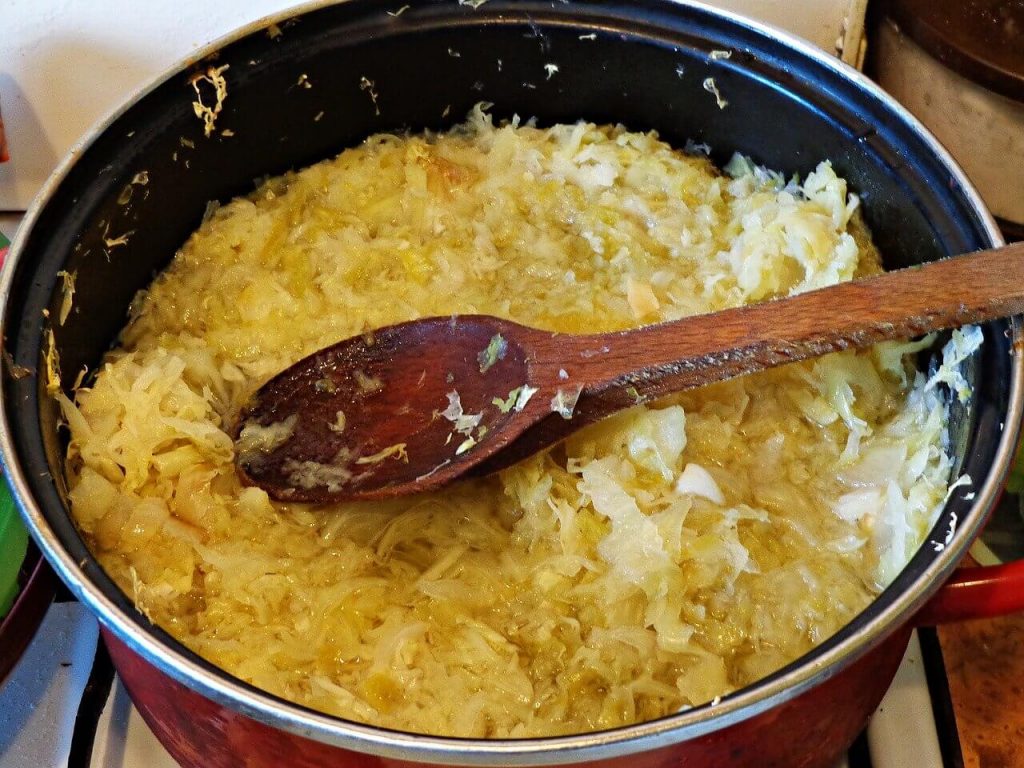 A starter soup usually served for the Christmas dinner but also as a dish to start a lunch or dinner meal. Cabbage is mixed with mushrooms, potatoes, chopped ham, paprika, garlic, and black pepper. It is served warm with a slice of freshly baked bread. Totally worth tasting.
4. Pork with Dumplings and Cabbage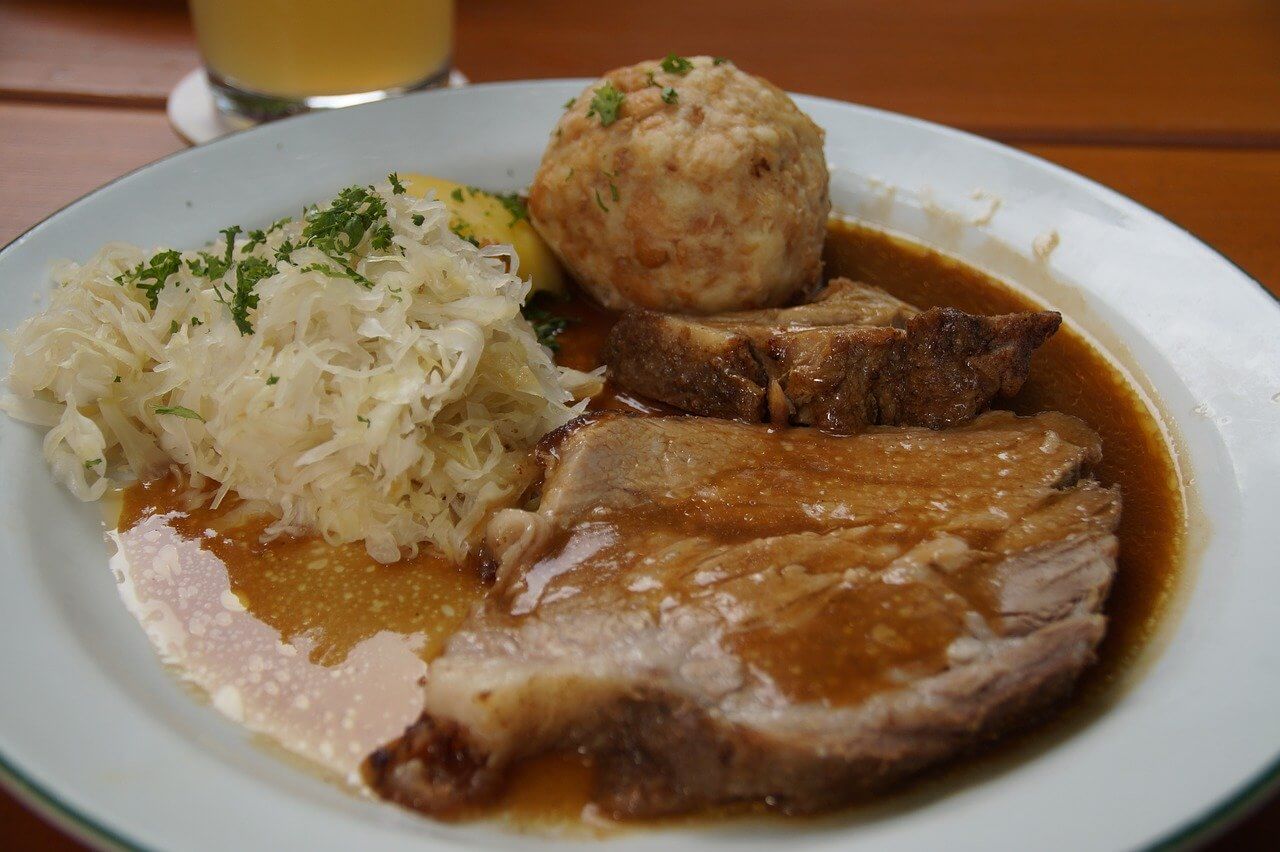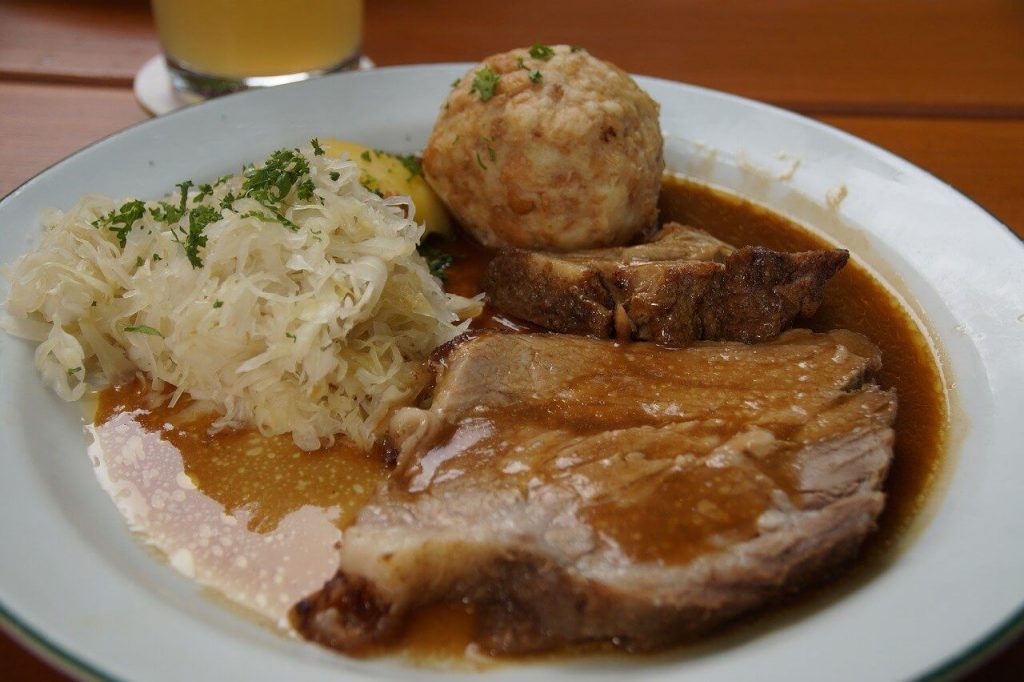 A classic Slovakian food made also with cabbage, slices of pork, and dumplings to create a creamy sauce. The dumplings used for this recipe are completely different from the regular dumplings, as they look like slices of bread. They serve usually four or five slices of dumplings with this food.
5. Goulash Soup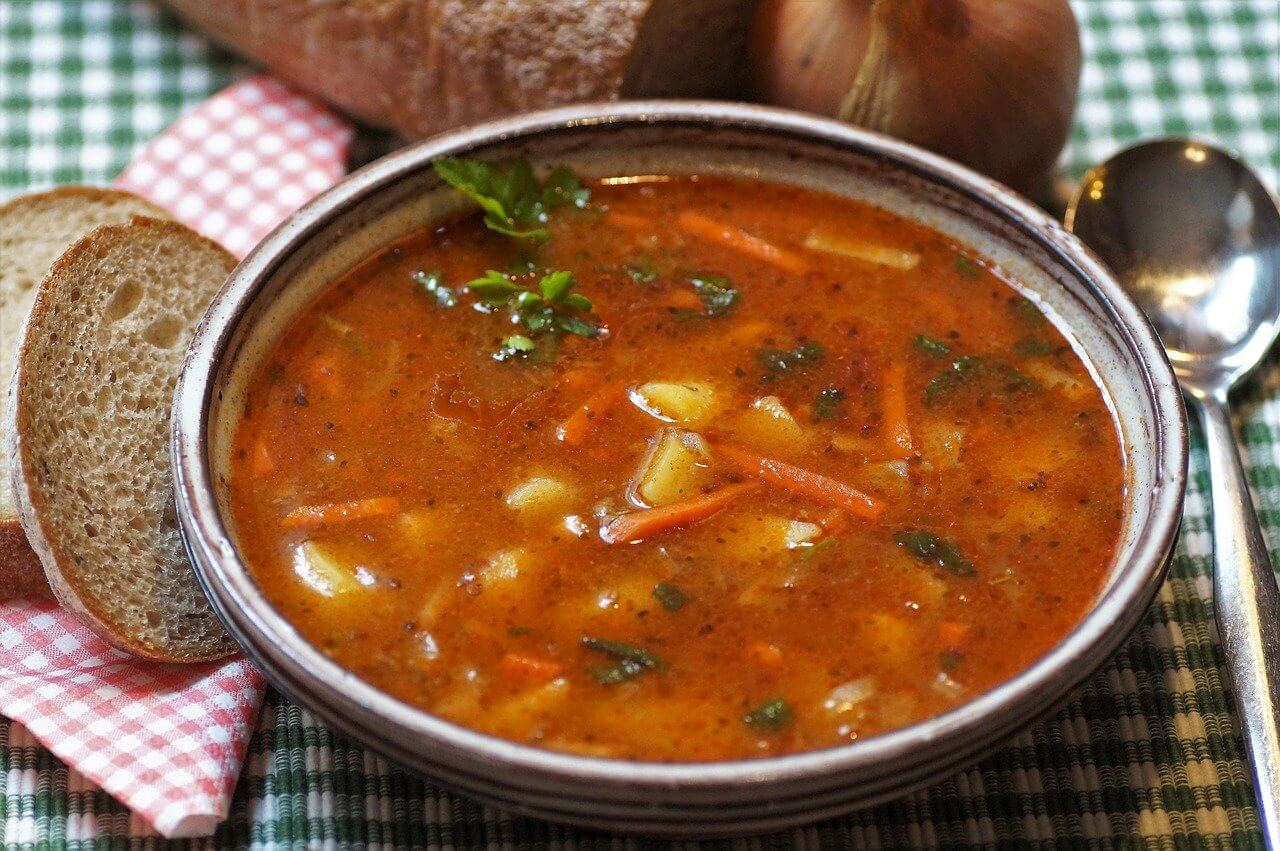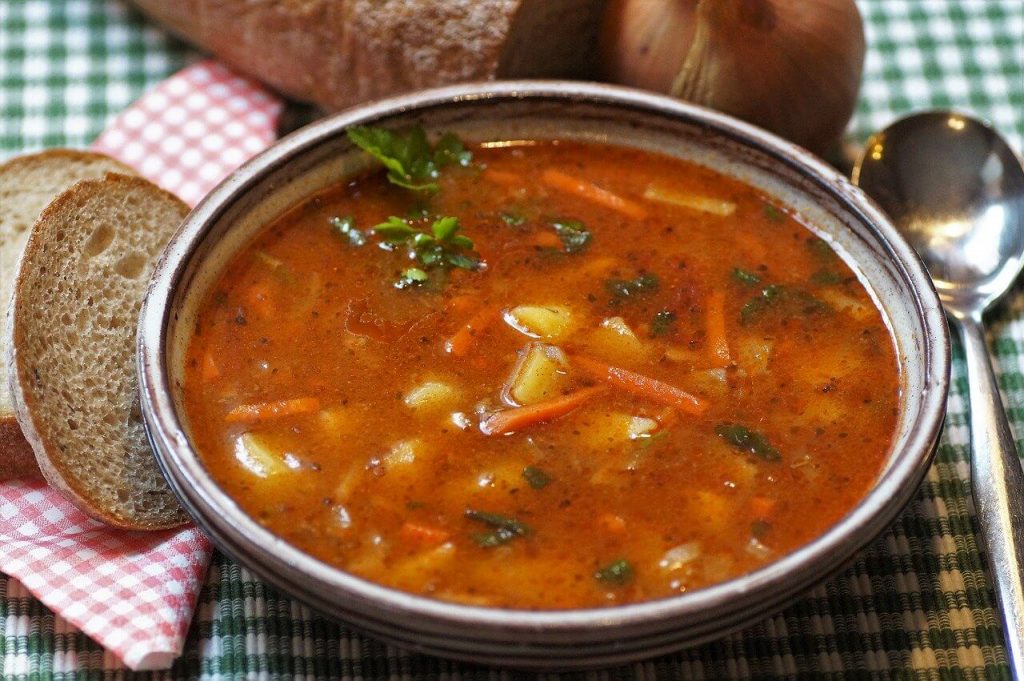 Goulash is a widely known soup made in other Central European countries, but its country has its own exclusive recipe. In Slovakia, goulash is made with beef, potatoes, onions, garlic, peppers, tomatoes, and mixed spices. You can find goulash in many sports events such as tennis courts, and it is the best food to regain energy after working out.
6. Fried Cheese with French Fries and Tartar Sauce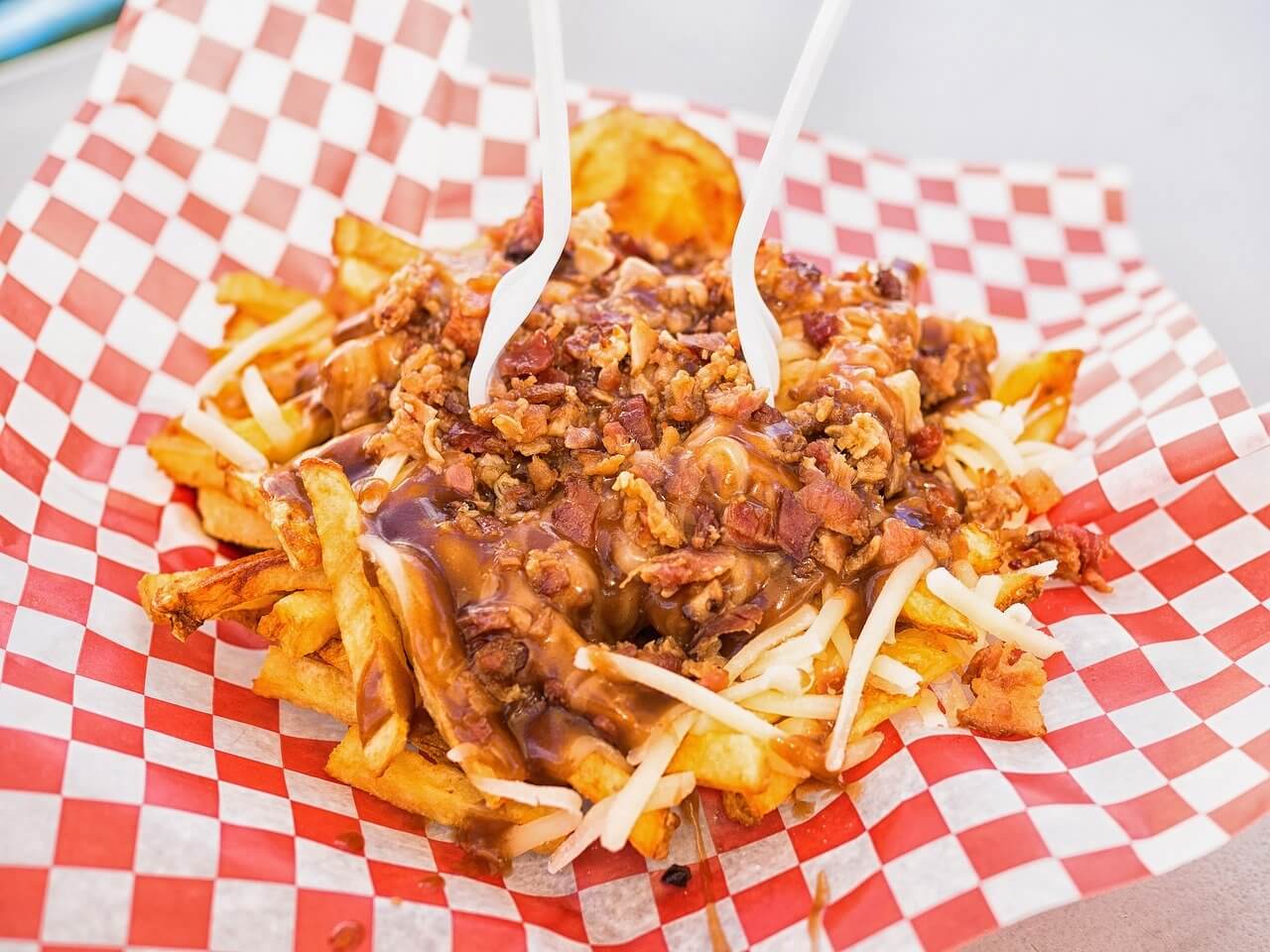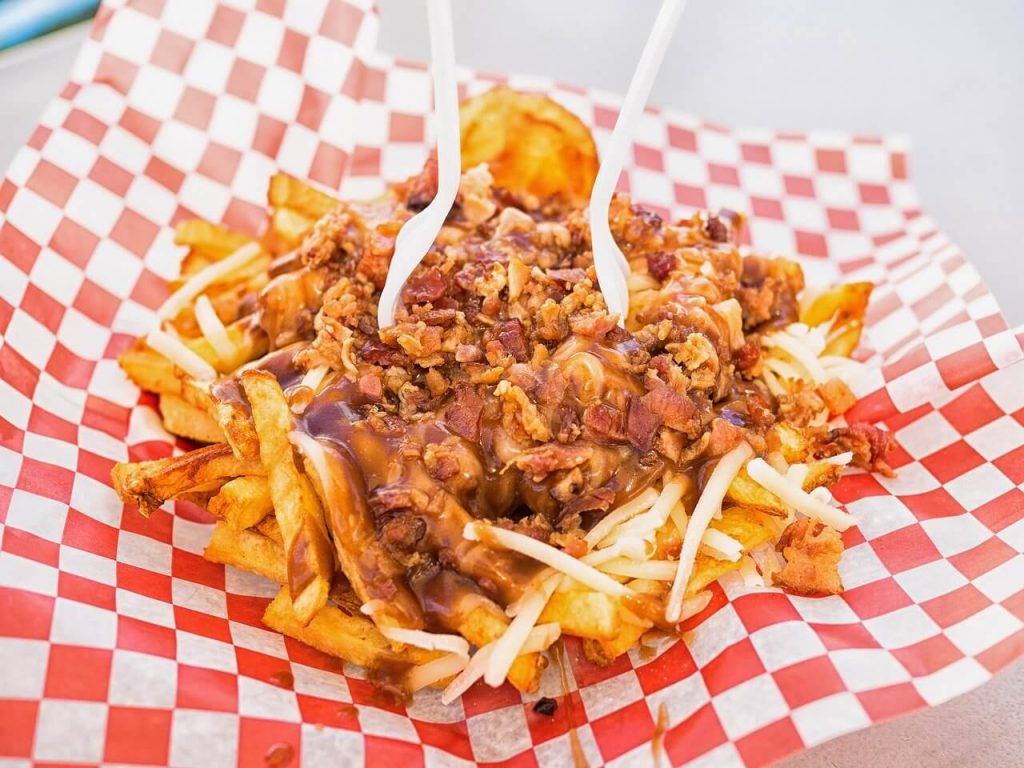 An amazing street food option is the fried cheese with french fries and tartar sauce, and definitely you can't resist it. The best way to serve this dish is with a large beer and sit by the river to enjoy the view. It is usually drizzled with pickles if you ask for itS.
7. Schnitzel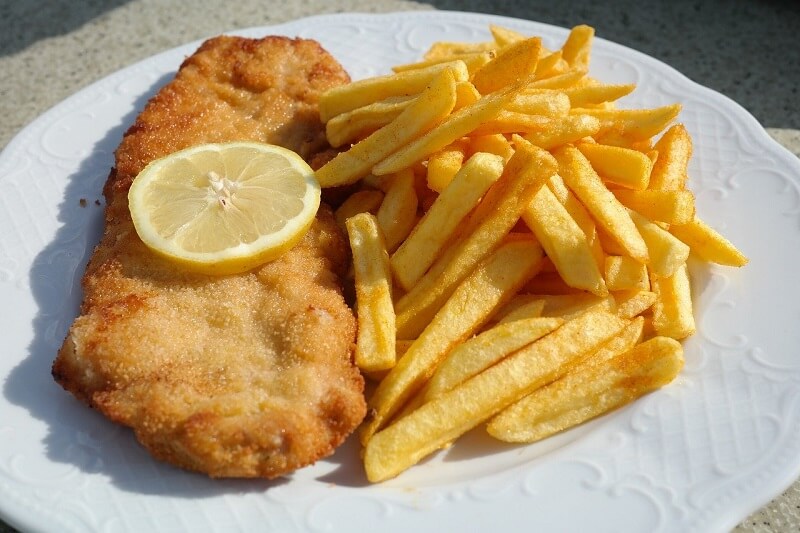 Schnitzel is known from the Austrian capital, but you can find many alterations in restaurants in Slovakia. A thin slice of pork tendered and then fried in bread crumbs, traditionally served with a potato salad with plenty of mayonnaise sauce. If you wish to try the most iconic Slovakian food, then order the schnitzel with ham and melted cheese on the top.
8. Potato Pancakes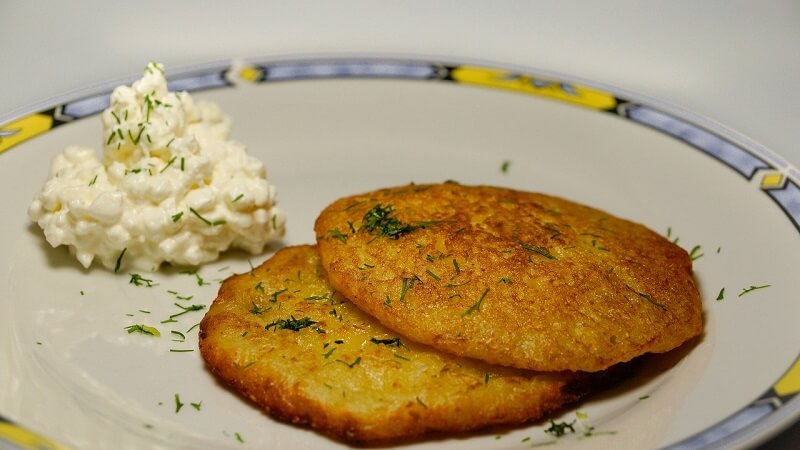 A typical snack to have between meals, usually preferred by kids, but also a good option for adults as well. The ideal cooking technique is to fry in good quality oil and to have a crispy outer and creamy inner side. They serve it with kefir, sour cream, or soured milk.
9. Funnel Cake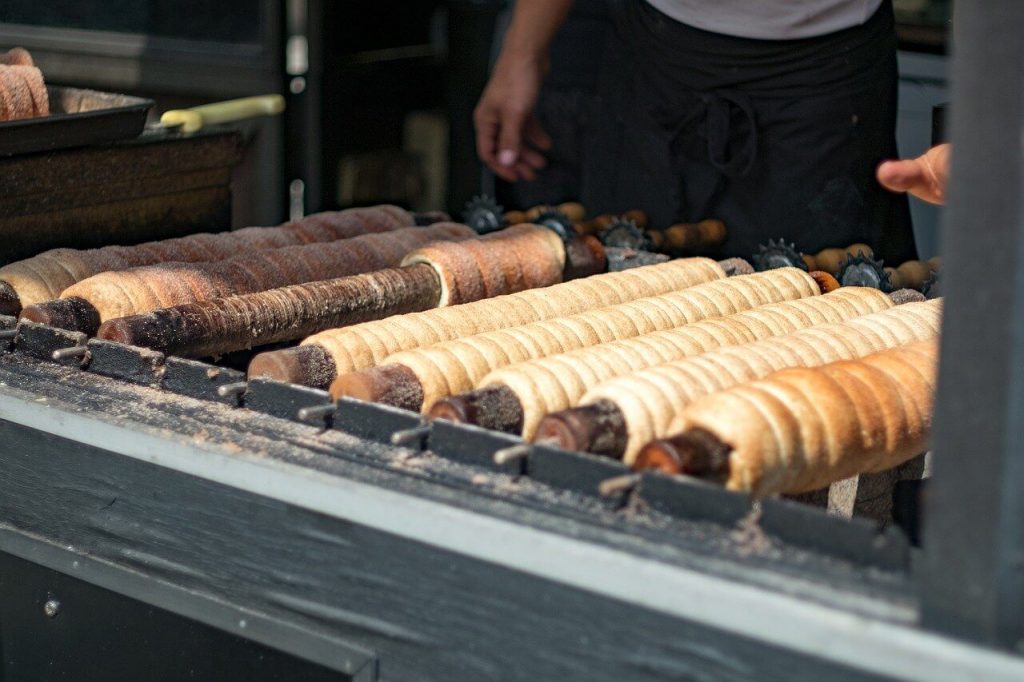 Funnel cakes are the most tasteful sweets you can have in Slovakia, and typically you will find it during Christmas in the markets combined with mulled wine. The cakes are covered with cinnamon and sugar and that makes them delicious. However, there is also a summer option to eat, filled with vanilla ice cream.
10. Slovak Pancakes
A mouthwatering dessert is the Slovak pancakes, that are just crepes. The traditional sweet includes warm thin crepes filled with apricot jam. Additionally, you can choose any toppings you would like including hazelnut spread, strawberry jam, or powdered sugar. Whatever you choose, one thing is certain, you will enjoy it!