1. Duomo Milan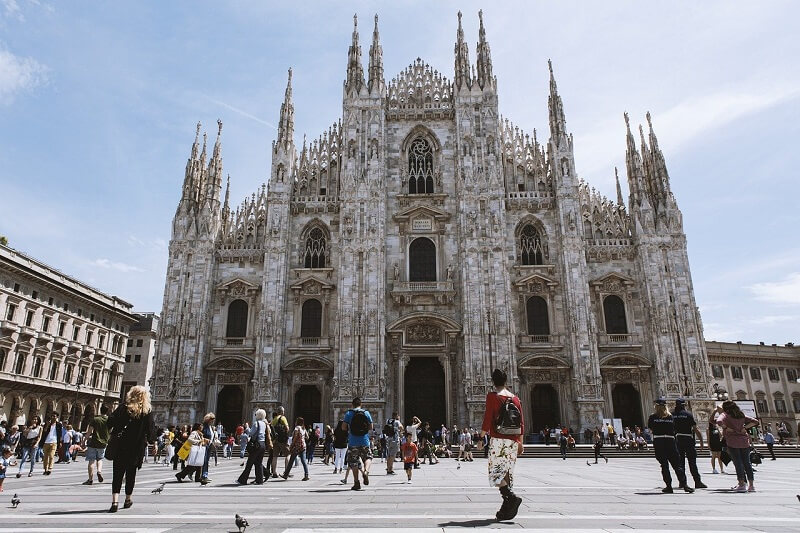 Looking for some inspiration about walks in Milan? Look no further! This Italian city is known for its high-end fashion brands and stunning architecture. However, Milan has many more options, including some of the best walking routes in and around the city. When thinking of visiting Milan, the first thing comes to mind is the Duomo Cathedral and the Piazza around it. One of the most proper ways to explore Milan is to start by the Cathedral and follow the closest roads to discover the famous city centre. Some of the most iconic sightseeings of the city are included in this walking route such as Galleria Vittorio Emanuele II, via Monte Napoleone, La Scala, and Pinacoteca di Brera.
Distance: 6,2 km
2. Navigli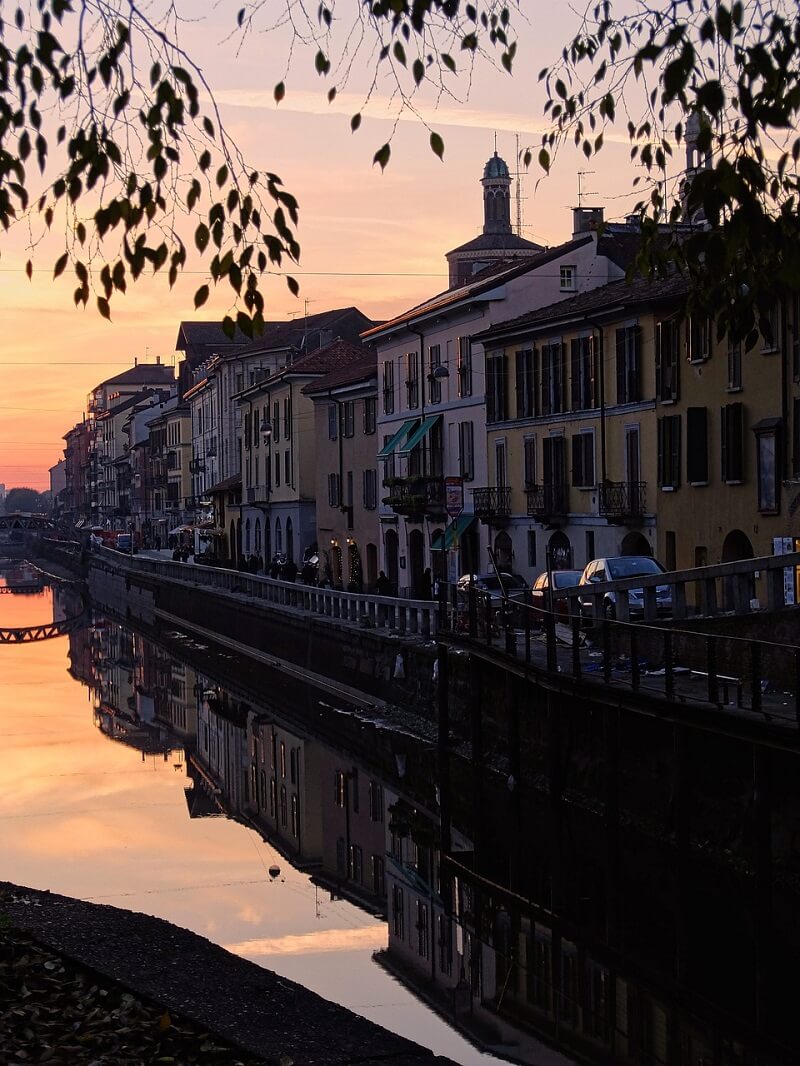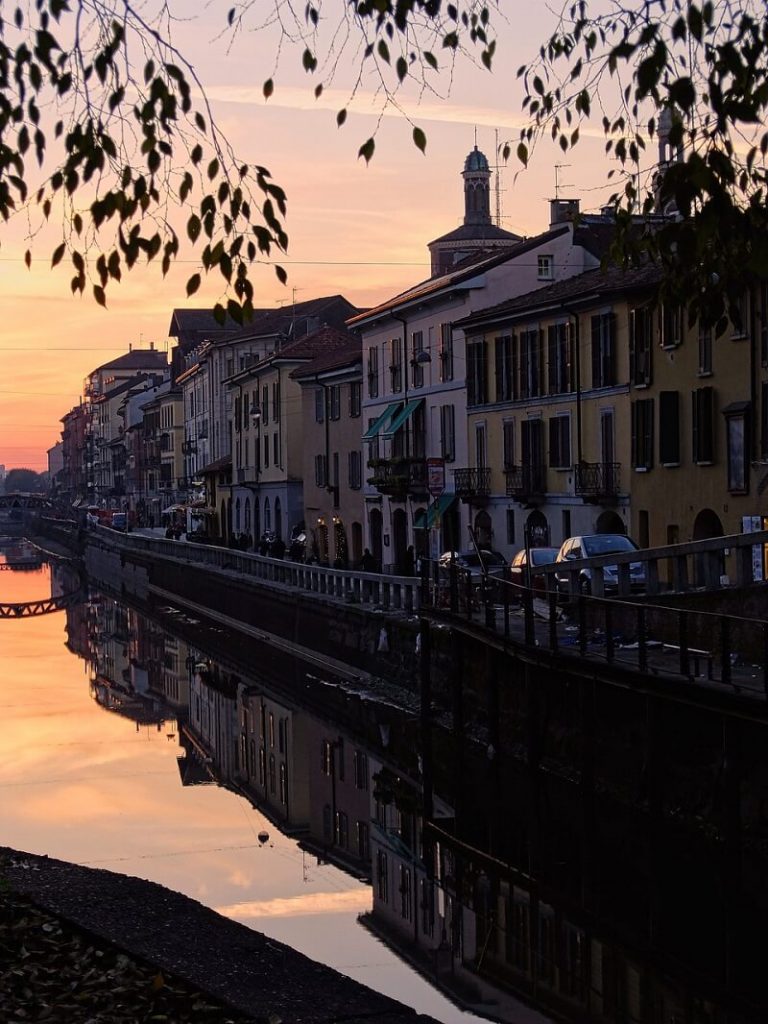 If you need some romance in your life, then Navigli is definitely the place for you, as it is stunning and romantic place to go. Navigli means a combination of lakes and rivers, and that makes it a scenic district. Usually, most people visited during the evening where there is one of the most vibrant nightlife in the city, but you can have a walk earlier to explore the region. Totally worth visiting!
Distance: 5,7 km
3. Historic Centre Walking Route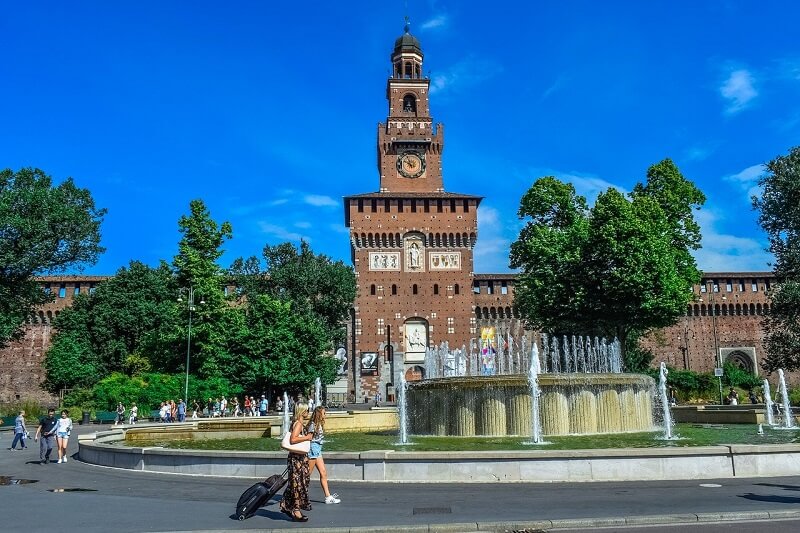 This is one of the best walking routes to follow once in Milan, as you will be able to explore the historic centre of the city. You can also start your wandering from Piazza Duomo, but going through via Dante, one of the most famous streets in Milan. The most known highlight of this tour is Castello Sforzesco, a beautiful castle, which worth visiting. Besides, behind the castle, there is Parco Sempione, which is ideal to rest.
Distance: 2,2 km
4. East Centro Walk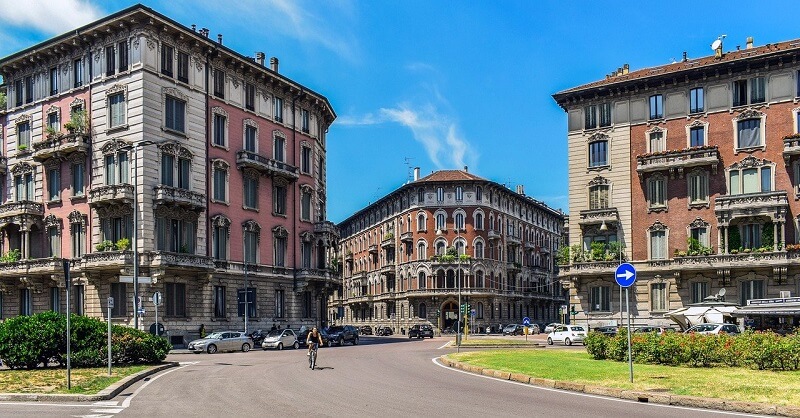 Milan is a historic city, with great historical and financial importance, which means that you will never get bored exploring this city. The east side of Milan has plenty of buildings showing the architecture, history, and artworks of Italy. Some of the most iconic places you could visit include the Gallery of Modern Art, Giardini pubblici Indro Montanelli, San Francesco di Paola, and the church San Babila.
Distance: 3,2 km