You and the kids won't be able to have enough of this island located on the west side of mainland Greece. Like most islands in Greece, it offers a huge opportunity to explore natural wonders, taste great food, and enjoy luxurious accommodation. Here is a list of the things we think you and the kids can get busy in Kefalonia.
The Fishing Village Of Fiskardo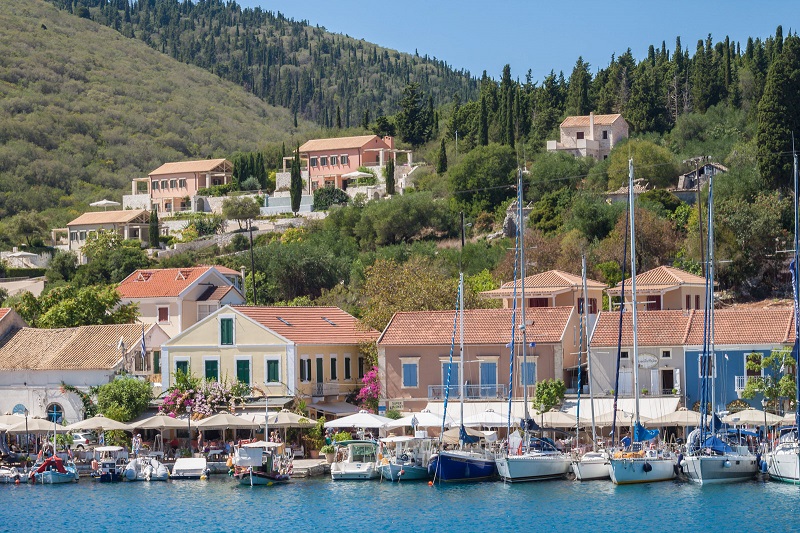 Source: Link
This little fishing community in Kefalonia is packed with exciting opportunities to have fun and enjoy the holiday. There is so much to do here that will keep the kids busy all day. For example, you can stay on the shores and watch fishermen as they arrive with their bountiful catch. Many people also like to sail away in small boats to explore the ocean and watch the fishermen in action. It's also the best place to taste quality ice cream on the island.
Head To The Beach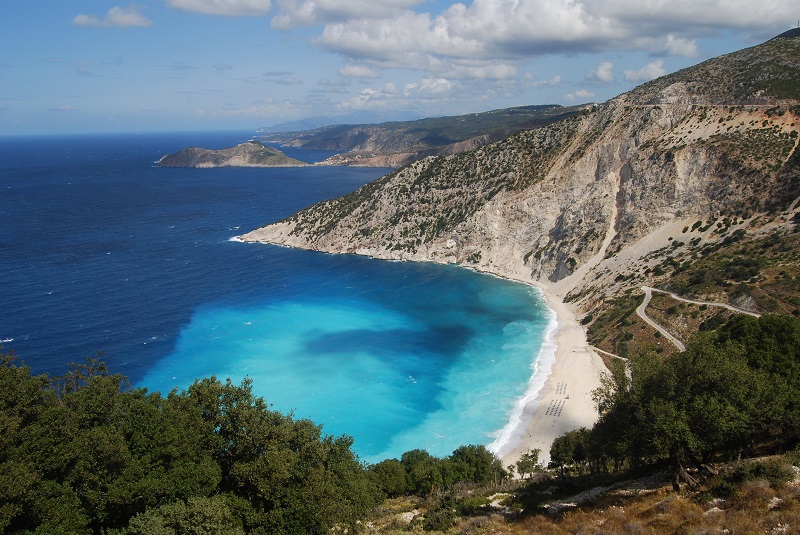 Source: Link
Kefalonia has one of the best beaches in Greece. These beaches are beautiful, clean, well-managed, and they offer so much fun activities the kids can engage with. Myrtos Beach, which is located in the north-west of the island, has been named as the best beach in all of Greece for 12 times. Myrtos Beach is a must-visit for its dramatic blue color, white pebbles, private beach facilities, and exceptional beauty. While Myrtos is the best beach overall, Avithos beach has been considered the most suitable for kids.
An Opportunity To Explore Caves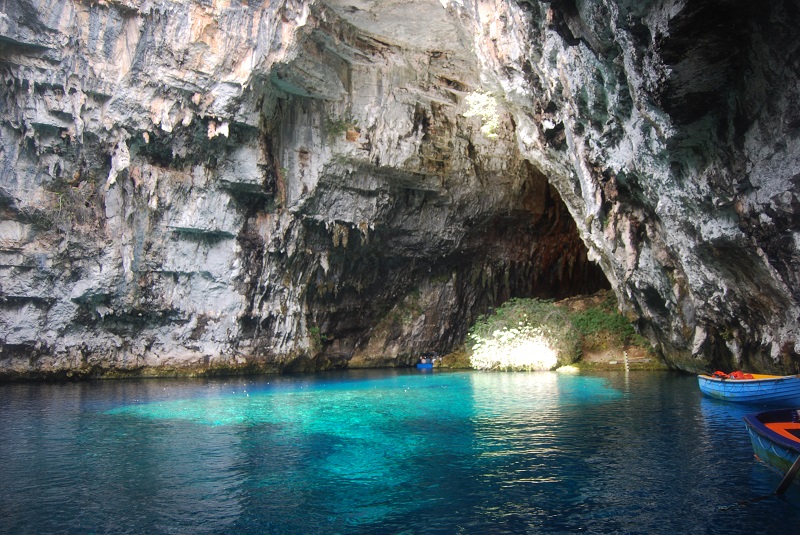 Source: Link
Kefalonia also offers something that the kids would love to see; caves. These caves provide their own kind of fun and children will surely love to explore the depth of it. Drogarati cave is an incredible location that attracts tourists because of its stalactites, stalagmites & limestone formations. Within the cave is a route where you can walk around to explore more of the beauty and wonders it has to offer. The breathtaking view means that you can take pictures and appreciate the impressive features. There is a stairway that takes you directly to the entrance of the cave, so be prepared to climb. Melissani Cave is the other cave we think you will also find fascinating. You can get there after a 5 minutes boat ride to explore this beautiful destination of natural wonders. You will also be able to explore the lake that the cave opens to, and we assure you the kids are going to love every bit of it.
Learn How Bees Produce Honey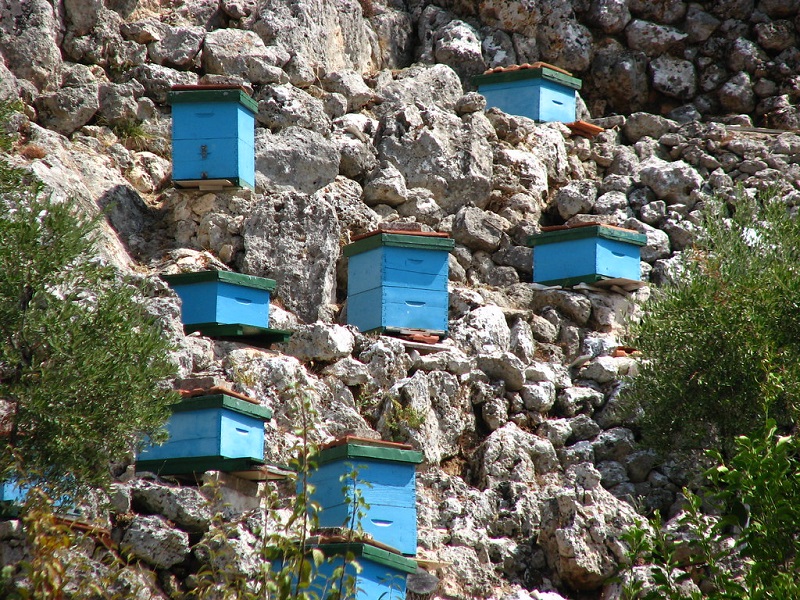 Source: Link
Dias Beekeeping Honey farm located in an area on Kefalonia called Svoronata is never to be missed. It offers a great opportunity for you and the kids to learn about the beekeeping culture in other places. Dias Beekeeping provides a unique experience in their bee tour, which we think will be very interesting for the children. Visitors suit up and move around the farm to learn about the natural beekeeping culture that has been in practice for thousands of years. The 2 to 3-hour tour is limited to 8 people, and you can do so much, including tasting the honey.