Dublin is one of the best destinations for tourists all over the world. It is the capital of Ireland with a reputation for cobbled streets and classy pubs, five-star hotels, and drinking at the Guinness brewery center. There are nice rooftop bars you can find in Dublin to enjoy the finest of Ireland's drinks and feel relaxed. Here is a list of the best rooftop bars in Dublin where you can chill out with friends and enjoy your holiday.
Marker Hotel Dublin Rooftop Bar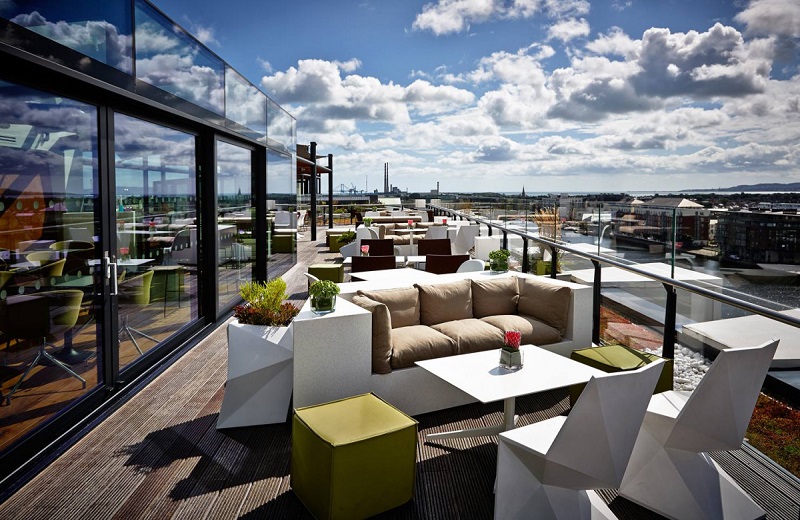 Source: Link
You can have the best relaxation at this hotel while visiting Dublin as it is modern and stylish in décor with absolutely stunning views. Marker Hotel has one of the most popular rooftop bars in Dublin. The rooftop bar and terrace are classy and fantastic, with a 360 degrees view of the Dublin mountains, Grand canal, city skyline, and the Irish sea. You will find the best well-made mixologist cocktails in the sophisticated cocktail lounge, especially if you are a great lover of quality drinks.
Vintage Cocktail Bar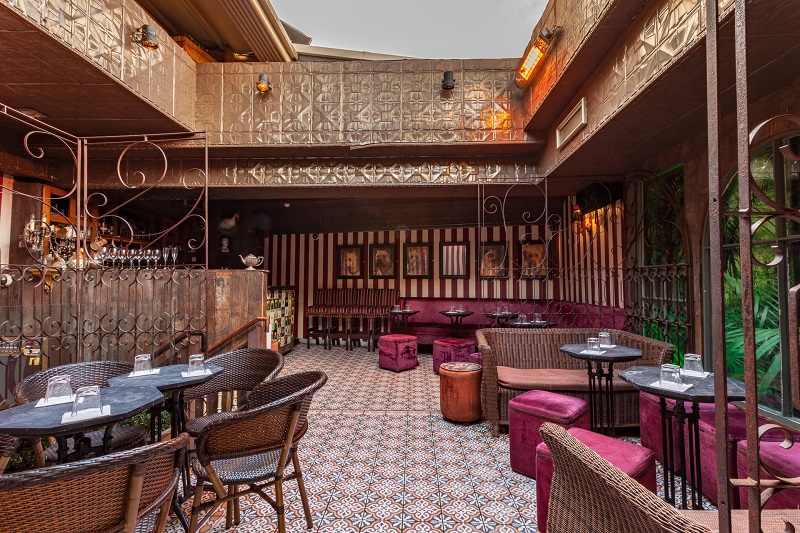 Source: Link
This vintage cocktail bar is a 1920s chic destination set over three floors, including a fantastic rooftop terrace hidden away in a building in the buzzing Temple Bar area of Dublin. You will enjoy a calm and cozy atmosphere with breathtaking panoramic views. The cocktail menu is pretty exciting, and the décor is made to perfection.
The Taphouse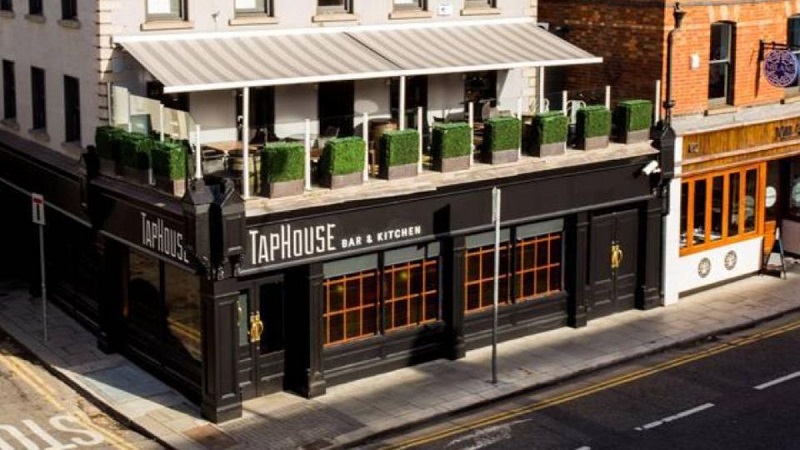 Source: Link
The Taphouse is a vibrant club where you can enjoy several drinks of your choice. The rooftop terrace is embedded in the second floor and uniquely equipped. You can catch live sports and music at indoor restaurants and bars. Vacation in Dublin without visiting this place is incomplete.
Layla's Restaurants And Terrace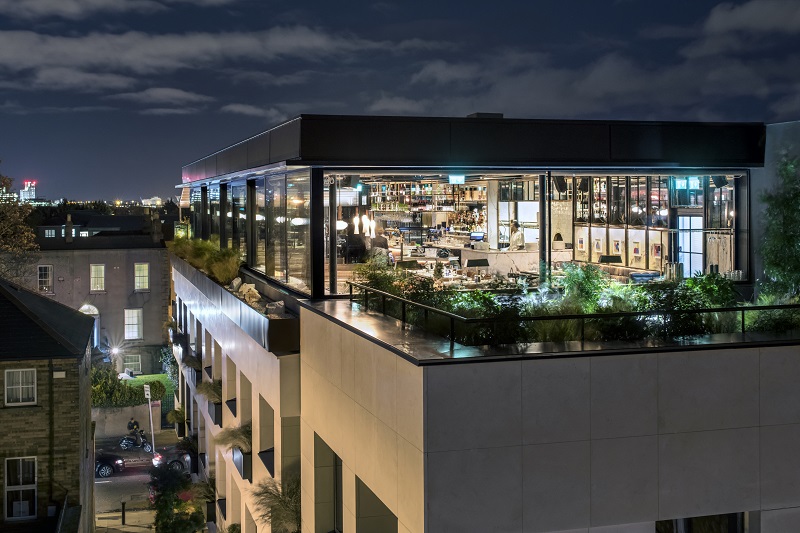 Source: Link
The sight of a glasshouse rooftop bar is quite an experience. Layla's restaurants and bar is a modern rooftop bar dressed a bit in a 1950s suit perched on top of the hotel 'The Delvin in Ranelagh'. It is one of the best places in Dublin to enjoy modern and fresh food at breakfast, weekend brunch, lunch, and dinner. It offers the best of cocktails, beers, and Dublin's finest wines are also served here. There is a smaller outer door terrace with large windows that open wide for an airy feel alongside a paranormal view.
Odessa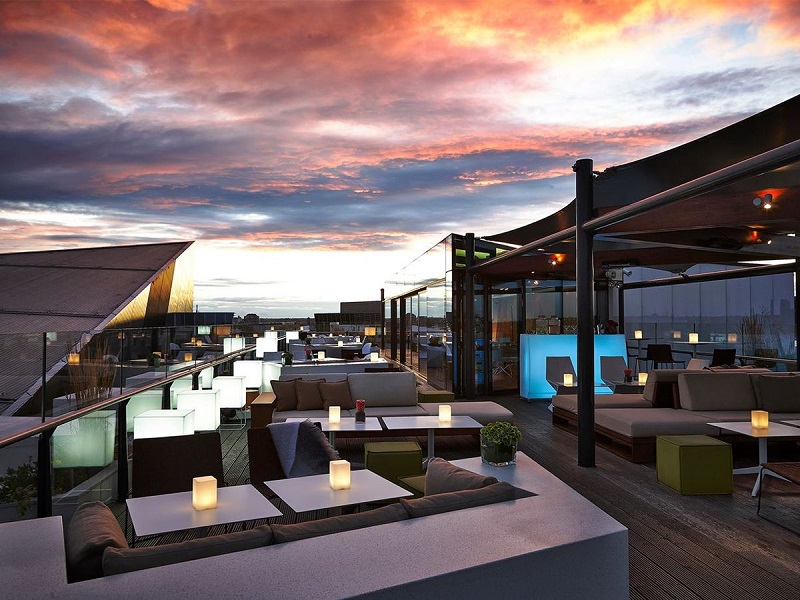 Source: Link
There's no better place to spend the evening than paying a visit to Odessa rooftop bar. The rooftop bar is so outstanding and gorgeous and is available for private functions primarily. It is a recommended place to spend a romantic moment with your partner as the intimate setting only gets better by the lighting of a fireplace when things get chilly.
Fitzsimons Hotel Temple Bar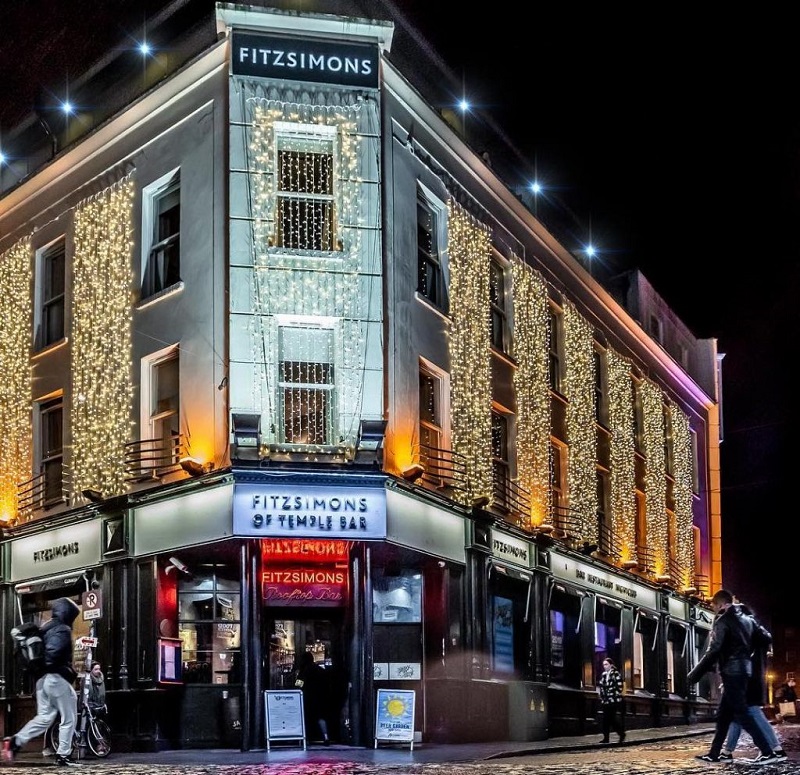 Source: Link
This is a home of great music lovers located in the heart of the Temple bar area. It is fondly called Fitzsimons by virtually almost everyone in Dublin. It is the best place to enjoy different varieties of cocktails, especially during the winter period. You can also come here to relax after a day's shopping; so much good stuff to offer visitors!