Dublin is one of the best destinations for tourists all over the world. It is the capital of Ireland with a reputation for cobbled streets and classy pubs, five-star hotels, and drinking at the Guinness brewery center. There are nice rooftop bars you can find in Dublin to enjoy the finest of Ireland's drinks and feel relaxed. Here is a list of the best rooftop bars in Dublin where you can chill out with friends and enjoy your holiday.
6
Marker Hotel Dublin Rooftop Bar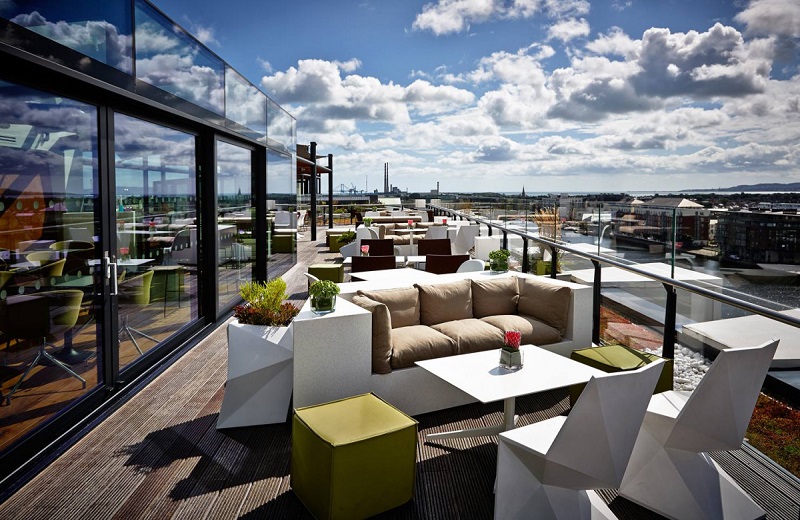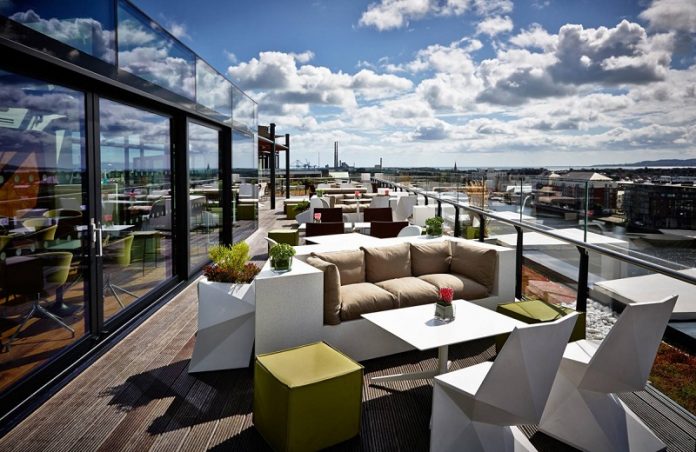 Source: Link
You can have the best relaxation at this hotel while visiting Dublin as it is modern and stylish in décor with absolutely stunning views. Marker Hotel has one of the most popular rooftop bars in Dublin. The rooftop bar and terrace are classy and fantastic, with a 360 degrees view of the Dublin mountains, Grand canal, city skyline, and the Irish sea. You will find the best well-made mixologist cocktails in the sophisticated cocktail lounge, especially if you are a great lover of quality drinks.