When it comes to natural beauty, France is certainly blessed – from the well-ordered urban glamour of Paris to the dramatic French Alps and the architectural splendour of Versailles to the curvaceous coastline of the Cote d'Azur, there's gorgeousness everywhere you gaze.
And when you factor in fine cuisine, world-class art and locals with a distinct sense of style and a friendly but no nonsense attitude, you've got all of the ingredients for a vacation to remember.
Whether you're a Francophile planning your next trip to your spiritual homeland or you've never been before but are desperate to fill your boots with everything France has to offer, we've collated a couple of breath-taking French beauty spots for your delectation.
Sacre Coeur, Paris
Sacre Coeur (or Basilique du Sacre Coeur de Montmartre to give it its official name) is a beautiful white Basilica perched above the French capital that offers outstanding bird's eye views across the city.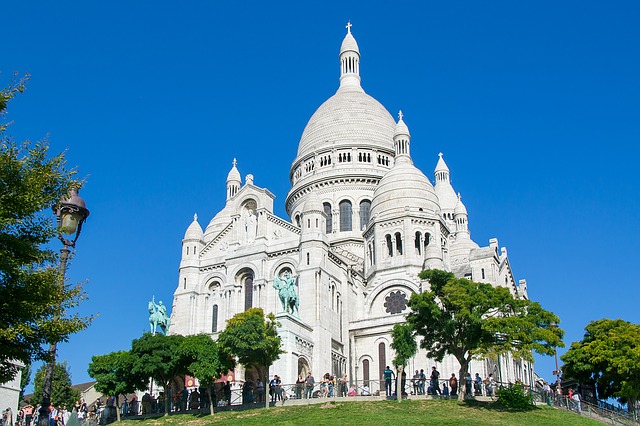 The history of this iconic building is fascinating – its genesis was in 1870 when France was defeated in the Franco-Prussian war and Hubert Rohault de Fleury and Alexandre Legentil vowed to construct it in an act on national penitence because they regarded the nation's defeat as a result of spiritual shortcomings. Construction of Paul Abadie's design began in 1875 but it wasn't completely finished until after WWI.
Tip: consult the Sacre Coeur website for more interesting information on this interesting attraction.
Chamonix Valley, French Alps
The French Alps is one of the world's most amazing areas of natural beauty and Chamonix, set at the foot of the majestic Mont Blanc, might be the jewel in its crown.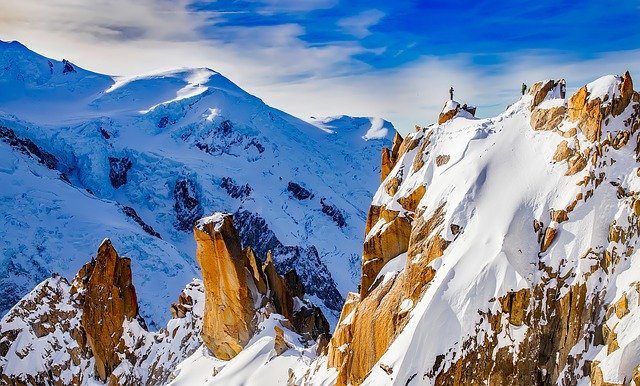 The 3,800m terraces at the top station of the Aiguille du Midi cable car is perhaps the most iconic viewpoint in the whole of France. It affords visitors eye-popping views of countless snow-cloaked peaks in France, Switzerland and Italy, many of which are over 4000m high – including Mont Blanc (naturally), les Grandes Jorasses and le Mont Rose. The Chamonix Valley lies below and northwards, while the Jura, Chablais and Chartreuse mountain ranges caress the horizon – it really has to be seen to be believed.
Tip: Ski holiday pros Erna Low can arrange the perfect French Alps snowsports break.
When it comes to combining culture, history, natural scenery and joie de vivre, few places on earth can compete with France.
And you can see from these two terrific French beauty spots, it's a diverse country where everything from food to fashion and architecture is conducted with an elegance and a certain je ne sais quoi that ties together simple elements into a kaleidoscopic whole that's always immeasurably greater than the sum of its parts.
So plan ahead for your Gallic break in winter 2020 or summer 2021 – if you're looking for breath-taking beauty, you've found it in France!
What's your favourite French scenic spot? Share your thoughts in the comments section.