Europe is home to a vast array of top international brands. From fashion, food to tech or plastic surgery, there is little that you will fail to find in this buyer's paradise.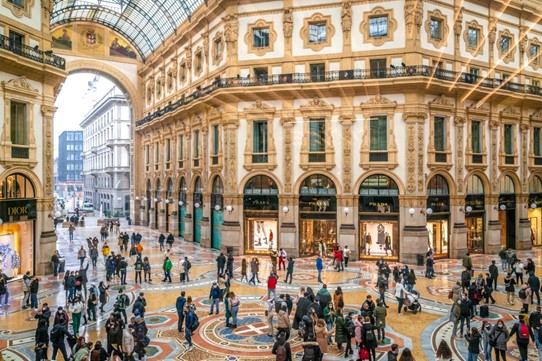 Before we say goodbye to summer, pack your bags and prepare to spend some money, we are going shopping!
Who Ranks The Best?
Competition amongst European brands is stiff and naming the best one often leads to great controversy. Luckily, we love a good debate, so we have made a list of the top European countries to buy popular sought after goods.
Chocolate
We kick off our list with the distinct Alpine milk flavour which gives Swiss chocolate its decadent taste.
Switzerland is the chocolate capital of the world.  Apart from the famous Lindt and Toblerone brands, be sure to try the family owned Camille Bloch and Favarger treats.
A New Body
Little known to most, Poland is a well established destination for cosmetic procedures. The top areas of specialisation for the central European country are bariatric and dental surgery.
Turkey however, has established itself as a more popular location for medical tourism. We advise you to do your research and find which country best suits your needs.
Wine
Any oenophile will guess this one, yes, France continues to lead in the production of exquisite wines. To get the most of the vineyards, we suggest a road trip to appreciate the landscape of the Hône Valley, Bordeaux, the Loire Valley and Champagne.
Once you have completed the French tour, head over to Moldova, this wine country is home to the world's longest cellars.
Fashion and Design
The rivalry for the best dressed European nation is fierce! Since Victoria Beckham is often celebrated as the top style icon, we will head to the United Kingdom for our designer buys.
London boasts high end boutiques which can be found on the streets of Oxford, Mount, and Bond.
Apart from fashion, London hosts luxury furniture stores such as FCI which carries designer pieces from around the continent.
Jewellery
Home to the Museo del Gioiello which is a museum dedicated solely to jewellery, Italy beams as a top stop to shop for some shiny accessories.
Torrini is one of the oldest jewellery names in Italy, boasting over 26 generations of craftsmanship.  For new generation goldsmiths, however, you can explore the Officine Nora workshop.
Beer
To avoid starting a bar fight between Belgium and Germany, we are going to name both countries as must visit beer destinations.
In both places, beer is part of the national heritage. Its brewery is rich in tradition and this is evident in every refreshing sip.
When you visit, try it all, the ales, dubbels, sours, saisons, triples, farmhouses, reds, and blondes! You will not be disappointed.
Every Purchase Is A Win
Regardless of where you decide to visit, there is beauty to be seen in all corners of Europe. Big or small, we hope you come across some treasure that you will be proud to take home with you.