Rome is one of the most amazing capital cities in Europe, and for a reason. It's a very artistic and cultural destination that you are going to enjoy, especially if you appreciate the creative vibes. Needless to say that Rome is a very romantic city which is going to make you fall even more for your other half.
Of course, the best way to meet a new destination is to look at it from above. The best place for having this 360-view is nowhere else than rooftop bars, as long as they are the perfect spots for enjoying the view combined with food and drinks.
Therefore, if you are planning to visit Rome, you are in the right place. The reason why is that here you are going to find the 10 most amazing rooftop bars in Rome.
Cielo Terrace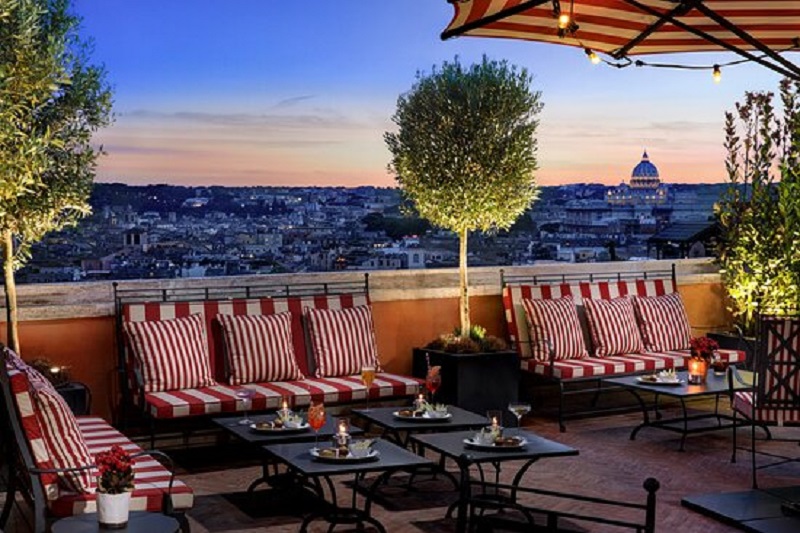 One of the most amazing places that you can visit in Rome, is the Cielo Terrace. This place is located new to the Spanish steps and it's a luxurious and elegant rooftop bar, where you can enjoy a drink.
Settimo Roman Cuisine and Terrace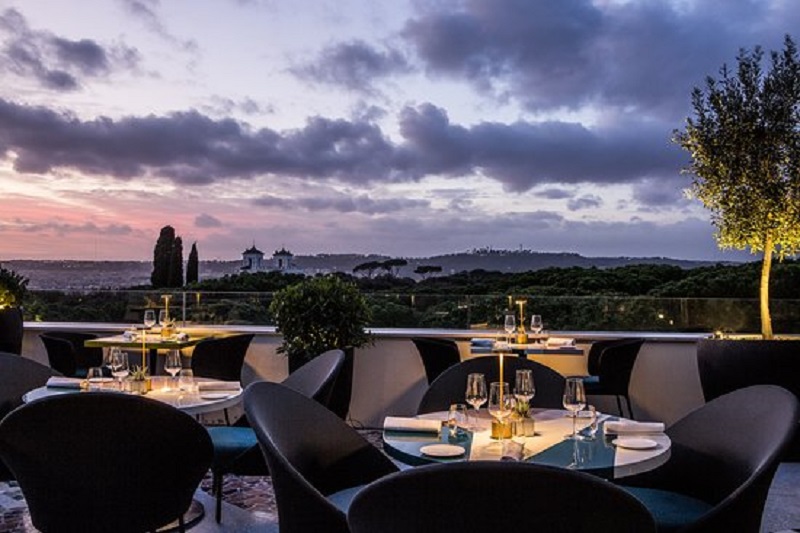 This place is one of the most romantic spots in Rome and it's located near the Spanish steps, in the heart of the city. On this rooftop, you are going to enjoy a nice drink and a breathtaking view across the city.
Terrazza Nainer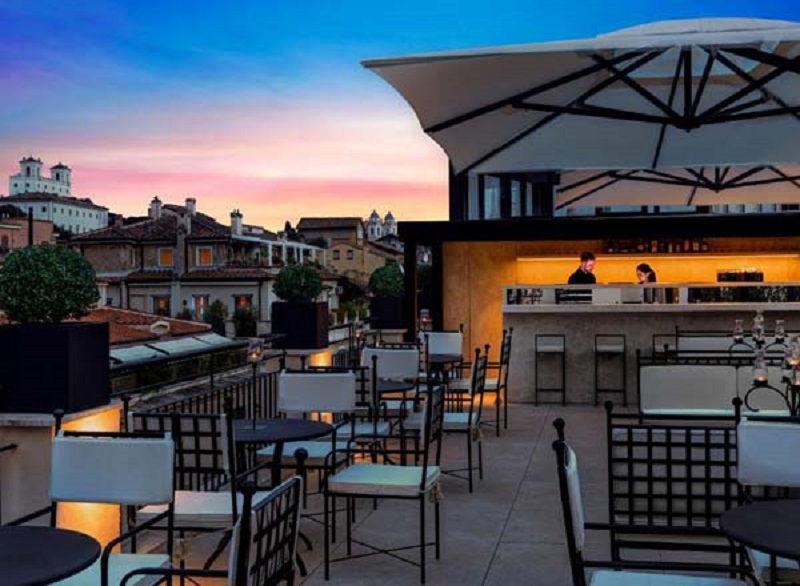 Another famous rooftop bar in Rome is the Terrazza Nainer which is in a prestigious 90th-century building. This place is amazing as long as you will enjoy the whole of Rome from above and you will taste one or two of the signature drinks that this bar offers.
Mun Rooftop Cocktail Bar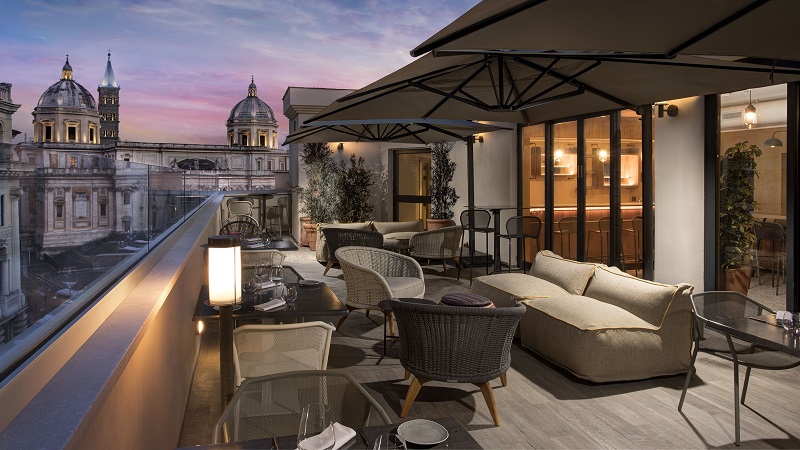 This place offers a sense of luxuriousness and modern Italian pizzazz. There you will be able to enjoy some of the tastiest cocktails while enjoying the view of the eternal city of Rome.
Singer palace hotel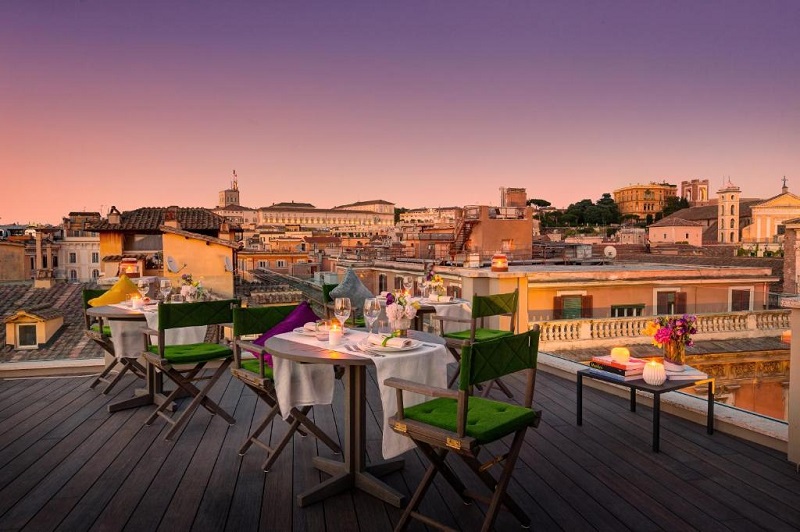 Another amazing rooftop that can't miss this list is the Singer Palace hotel. This place is offering 20's cocktails that you must try.  Also, this place is open all day, and it's the perfect spot to enjoy a light lunch or a romantic dinner with this wonderful view.
Terrazza Flavia at Marcella Royal Hotel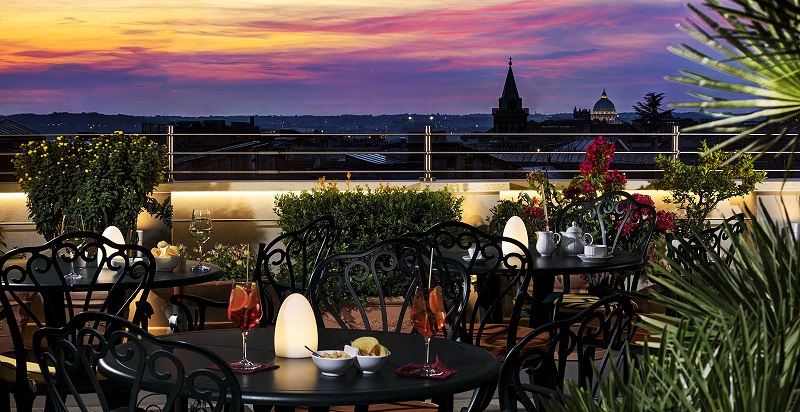 If you want to see a panoramic view of Rome, this rooftop is the right place to be. It's a roof garden where you can enjoy a list of tasty drinks and nice Italian food.
Adele Mixology Lounge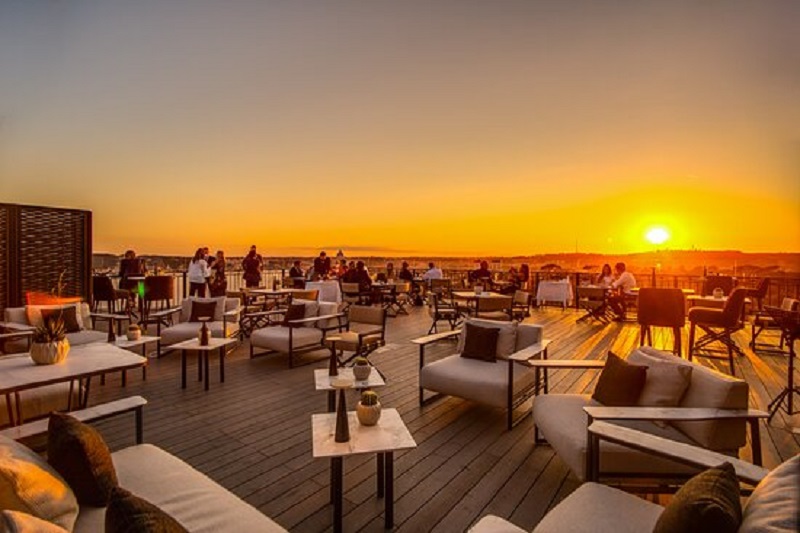 This rooftop bar is a place where someone can try amazing cocktails while seeing this 360 view of Rome. The design of this place is comfy and stylish and it's going to satisfy all your needs.
Tiziano Terrace by Monti View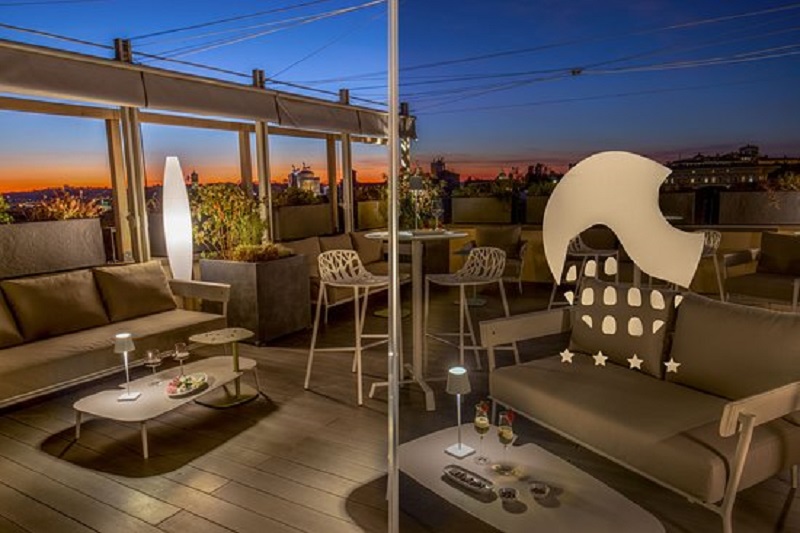 This rooftop is one of the most stylish and modern bars for someone to visit in Rome. This bar is actually a hidden gem, which is full of surprises, such as the amazing skyline view and the delicious drinks.
Zuma Rome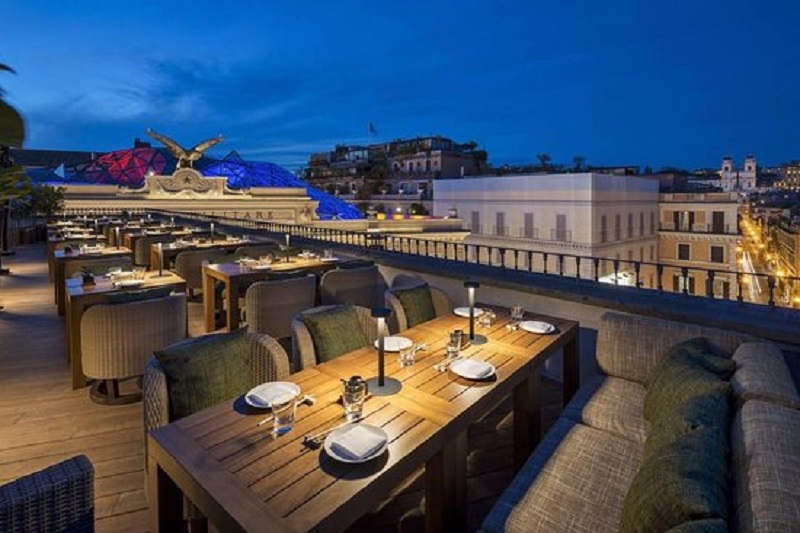 This place is actually a Japanese restaurant and it's one of the hottest and most trendy places around the city. There you are going to enjoy authentic and modern Japanese cuisine while watching the whole of Rome. Needless to say that this combination can be a one-lifetime experience.
Hey Guey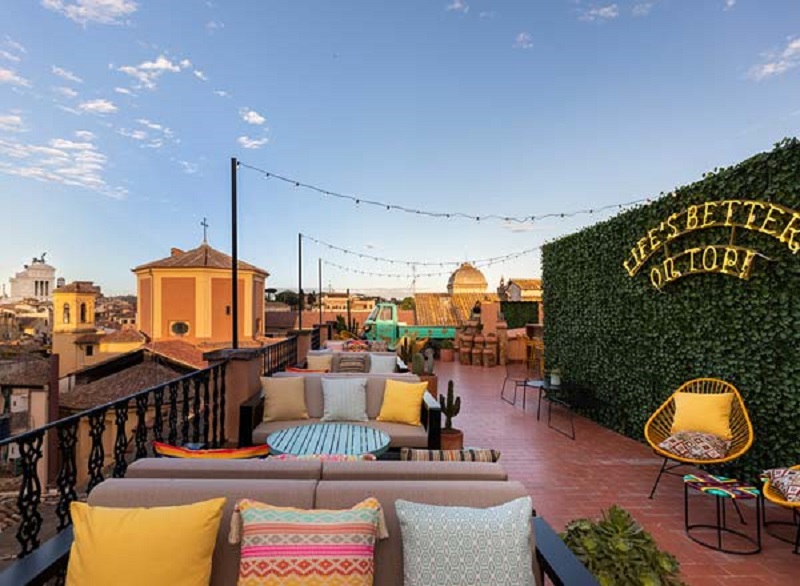 Last but not least, don't leave Rome if you don't visit this amazing rooftop bar with Mexican vibes. It's a colorful and amazing place in which you are going to have a refreshing Margarita combined with a tasty quesadilla.