Sin City comes alive at night. A good way to experience it is from one of the many rooftops in Las Vegas. These beautiful rooftop bars will allow you to enjoy impressive views while having fun to the rhythm of the music. For me, going to a sky bar in Las Vegas is one of the best plans you can make with friends, although I assure you that it will not disappoint you if you are looking for a romantic plan in Las Vegas.
In this guide I share with you the best rooftops in Las Vegas where you can spend a fun night, enjoy drinks and meet new people.
SkyBar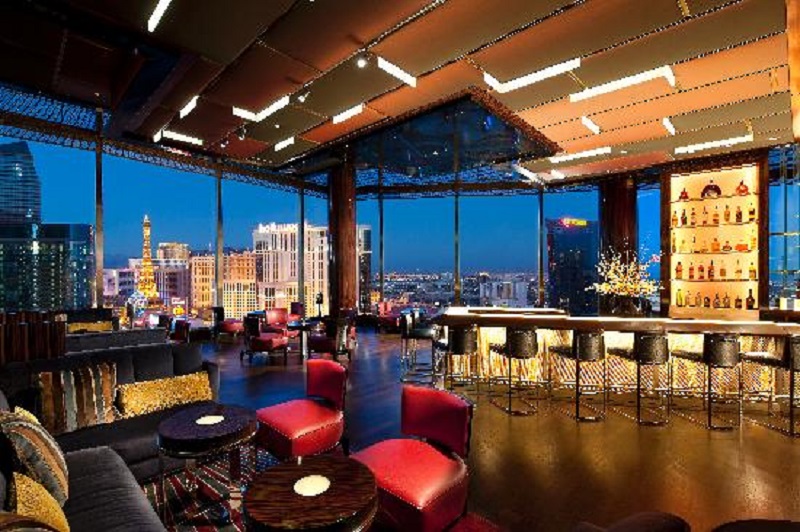 SkyBar Las Vegas is on the 23rd floor of the Waldorf Astoria, one of the most luxurious hotels in Las Vegas. This chic rooftop bar has stunning views of the Las Vegas Strip to enjoy while eating or dining. This lounge is known for its signature drinks crafted by expert mixologists. Behind the bar, these professionals mix flavors, textures, colors and aromas so that you can enjoy the best cocktails. You can also order local and craft beers, wine and spirits, as well as the occasional appetizer. SkyBar's elegant décor is complemented by its large windows. Sit next to them to enjoy an impressive view of the boulevard while you have a drink. The SkyBar, with its exclusive atmosphere, is ideal for a light after-dinner drink before seeing a show.
Skyfall Lounge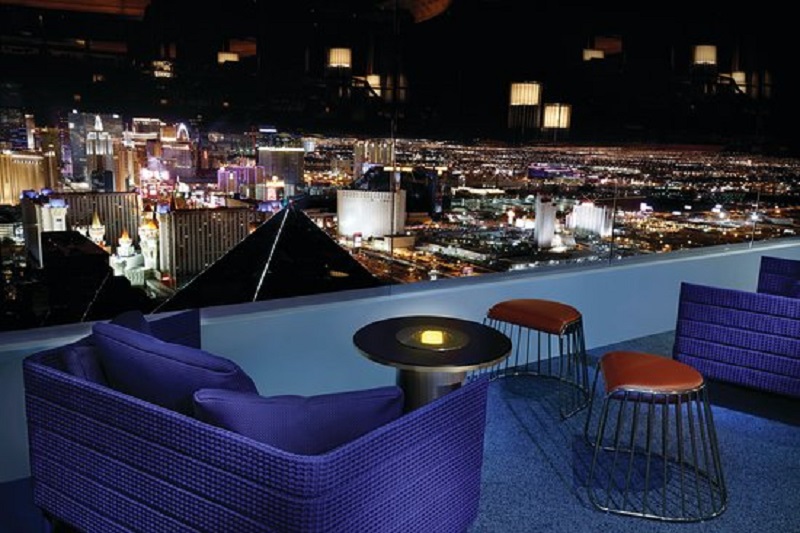 The Skyfall Lounge is located in the Delano complex in Mandalay Bay, you can find the cheapest deals on hotels in las vegas on cozycozy.com/us.  As such, you can already imagine that the service here is of quality and the design of this rooftop bar is elegant and refined. As one of the best rooftops in Las Vegas, Skyfall Lounge offers panoramic views of Las Vegas and patio seating, making it perfect for watching the sun go down. It has a full bar with a wide variety of exclusive drinks to try. You can also order food, although it actually comes from the Rivea restaurant next door. The menu is limited. Therefore, it is better to go to the Skyfall bar in Las Vegas to have a drink and enjoy its exclusive atmosphere than to have a snack. This lounge has a DJ who plays electronic and relaxed music. It's open until midnight, so you have plenty of time after dinner to hang out.
Apex Social Club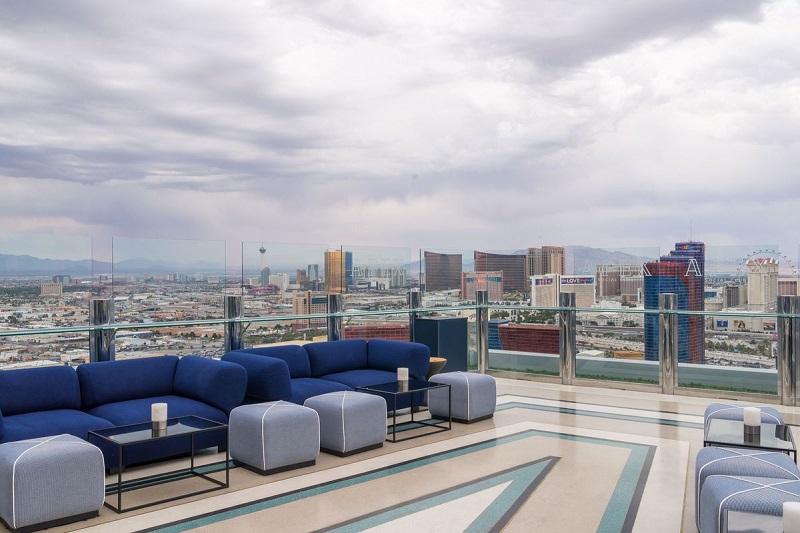 APEX Social Club is on the 55th floor of the Palms Resort. This Las Vegas rooftop is known for its 8,000 square foot space and stunning 360° views. From here you can see iconic landmarks of the City of Sin, such as the High Roller and the SkyPod of the STRAT. Sit on the rooftop deck to watch Las Vegas light up around you. If you're not worried about money, check out the VIP booths with bottle service or host a special event here. This sky bar in Las Vegas has live DJs on some nights, so it can be a good option if you are looking for a club atmosphere. The good thing about this boutique room is that it has outdoor and indoor areas. You can sit at the bar, hit the dance floor or relax on a stylish sofa on the balcony. If you get a chance, try one of the cocktails handcrafted by the resident mixologists.
Foundation Room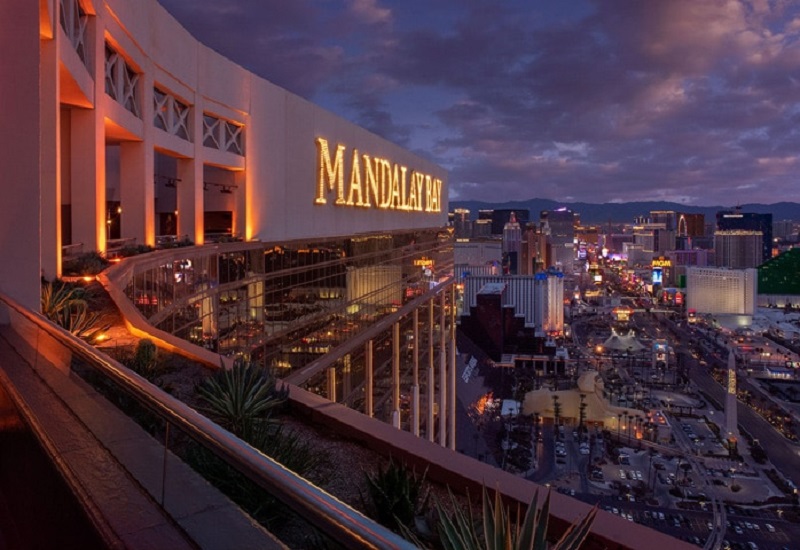 If you like somewhat wild and crazy experiences, but at the same time sophisticated, Foundation Room is your sky bar in Las Vegas. This Mandalay Bay rooftop bar is located at the top of the hotel on the 63rd floor. It's definitely the place to go for live music, dancing and expertly mixed drinks. The Foundation Room has indoor and outdoor areas, including a terrace with views of the Strip. Inside, you'll find one of the best cocktail lounges in Las Vegas with leather sofas, ornate ceilings and eclectic art. Let an expert mixologist serve you a drink and examine
VooDoo Lounge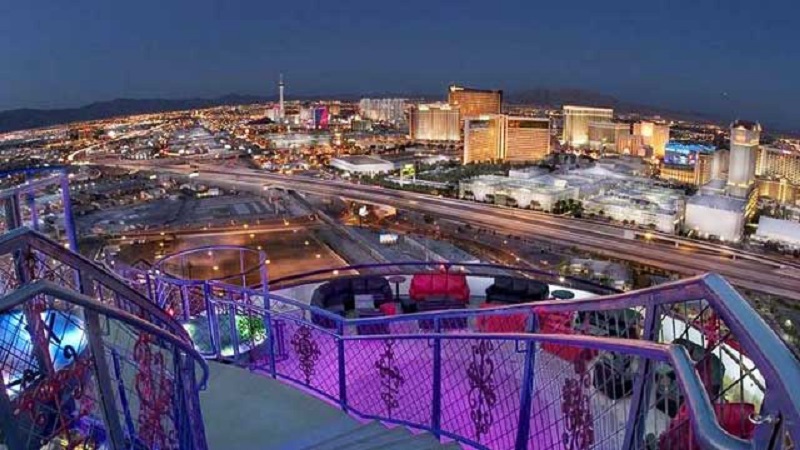 VooDoo Rooftop Nightclub & Lounge is a very good place if you like night life. This rooftop bar in Las Vegas is right off the Strip in Downtown. Specifically, on the 51st floor of the Hotel Rio, so it offers impressive views of the boulevard and its surroundings. It is one of the most popular nightclubs in Las Vegas. VooDoo has indoor and outdoor areas where you can drink, dance and mingle with people. The dance floor in the courtyard is the perfect place to move to live music while watching the stars come out. In addition, VooDoo has live DJs every night, so you will always find a party. A unique aspect of this Las Vegas sky bar is its multiple levels and elegant steel staircase. There are several bars within the same club, so each corner is a separate party. Inside, professional bartenders can serve you a specialty cocktail, like the Witch Doctor. You can also order food at the VooDoo Steakhouse. The room is open until the wee hours of the morning, making it one of the most popular venues for bachelor and bachelorette parties in Las Vegas.