Ah, Scandinavia—the region that conjures up images of breathtaking fjords, enchanting forests, and the ethereal midnight sun. There's something about a Scandinavian summer that promises adventure and tranquility in equal measure. Yet, planning an adventure in this Nordic paradise can be daunting, given the array of experiences on offer.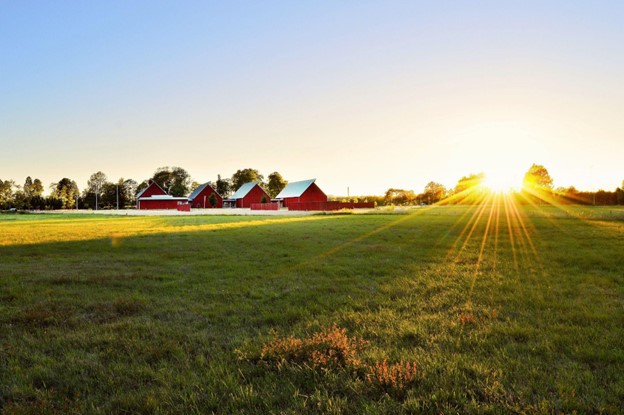 Worry not; we've compiled a list of tips to guide you through the planning stages of your dream trip. Get your travel planner ready, for it's time to journey into the midnight sun.
1. Choose The Right Tour Package For Your Needs
The first and foremost tip is to decide on the type of experience you want to have. Are you a thrill-seeker who wishes to explore every nook and cranny? Or would you prefer a laid-back experience?
Sweden vacation packages all inclusive can be a great starting point for those who wish to experience a bit of everything without the hassle of intricate planning. These packages often include visits to popular cities like Stockholm and Gothenburg and offer a plethora of activities—from archipelago tours to museum-hopping. Make sure to read reviews, compare prices, and assess what's included to ensure you're getting the best deal.
2. Research The Ideal Time To Visit
The term 'Scandinavian summer' might seem paradoxical, given the region's reputation for being cold and snowy. However, from late June to August, the days are long, and the midnight sun graces the sky. Keep an eye out for local festivities and outdoor activities that make the most of this natural phenomenon.
3. Plan Your Daylight Hours Wisely
With nearly endless daylight, it's easy to lose track of time. Plan your activities so you can make the most out of these abundant daylight hours. Stockholm's archipelago is a must-see, and it's even more stunning during the golden hour that seems to stretch on forever.
Likewise, Gothenburg's coastal charm becomes all the more magical under the lingering sun.
4. Be Prepared For Rapid Weather Changes
Scandinavian summers may offer idyllic weather, but they can also be unpredictable. It's essential to pack layers and versatile clothing items. Don't forget to bring along a light, waterproof jacket, as rain showers can arrive without warning.
5. Discover Local Culture And Cuisine
A trip to Scandinavia isn't complete without immersing yourself in its rich culture and culinary traditions. Copenhagen's street food markets are a gastronomic treasure trove where you can savor local flavors. From Danish 'Smørrebrød' to Swedish meatballs, let your palate travel as far as your feet.
6. Explore Off-The-Beaten-Path Attractions
While big cities like Stockholm, Gothenburg, and Copenhagen have their own allure, don't miss the opportunity to venture into lesser-known areas. Take a ferry to one of Stockholm's less-traveled archipelago islands or explore the quaint neighborhoods that lie beyond the bustling streets of Copenhagen. Sometimes, the best adventures are found where the crowd isn't.
Conclusion
Planning a Scandinavian summer adventure is an endeavor that promises endless rewards. From the awe-inspiring phenomenon of the midnight sun to the scenic beauty and cultural richness of the region, there's no shortage of experiences awaiting you.
Whether you opt for vacation packages or choose to customize your itinerary, the key is to be well-informed and prepared. The midnight sun awaits you, beckoning you towards a summer you'll remember forever.