The Isle of Skye is an area with magnificent mountains, rocky slopes, and impressive local flora, offering visitors a remarkable beauty of nature. It's a pride to the Scottish people to provide an essential destination where people from all over the world come to participate in various fun activities. Here are five reasons we think you should visit this beautiful place.
Isle of Skye Breathtaking And Dramatic Mountains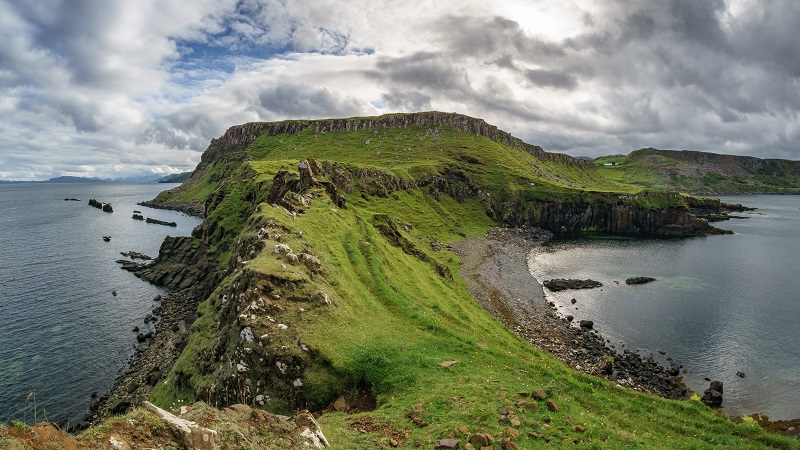 The Isle of Skye's entire area offers the most impressive and breathtaking spread of dramatic mountainous regions that will blow your mind. These natural formations are beyond comprehension and everyone who ever steps foot here wonders for its beauty and elegance.
Old Man of Storr is one of those places you're going to find fascinating. Visitors also like to stay on the edge of the Kilt Rock, to enjoy a panoramic view and experience the beauty of natural edifice. Very few people know about a place called Brother's Point, so look for this place when you arrive' you're inevitably going to love it.
Historical And Cultural Tours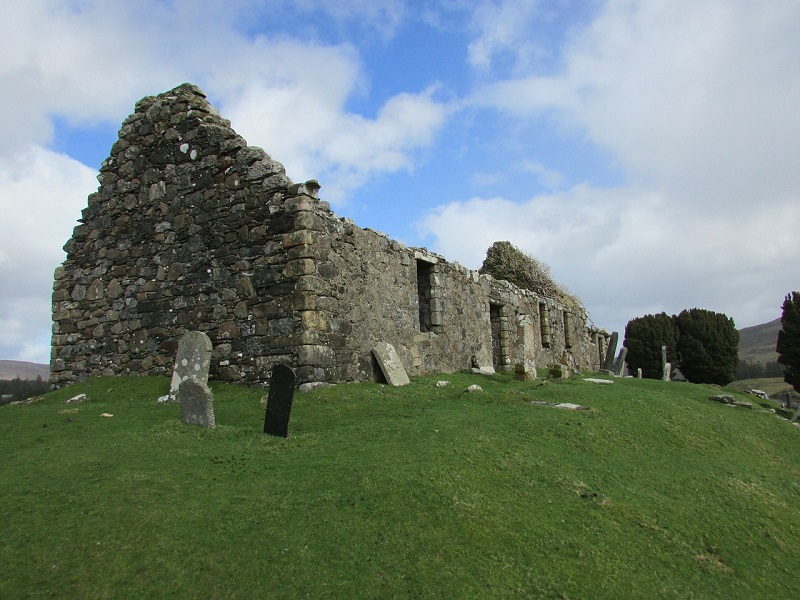 While at the Isle of Skye, people like to engage in the historical and cultural tours. Through these tours, they can witness the best of nature. These tours are mostly with a theme and offered by professionals who understand the area and are ready to give you the best.
The Isle of Skye & Eilean Donan Castle tour is an inspiring event that takes you from Central Inverness to explore the top best landmarks and natural landscapes. You'll visit places like Portree harbor, Kyle of Lockhalsh, Strome Castle, etc. The 4-Day Highland and Isle of Skye Tour is a cultural tour with all the best spices. You will feel fulfillment at the end of the trip as you explore places like Clava Cairns, Culloden Battlefield, Eilean Donan Castle, etc.
Water Activities And Sports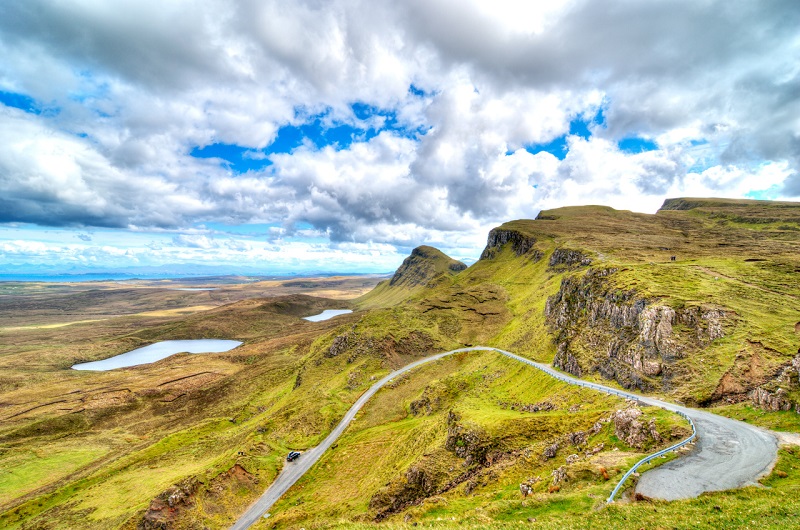 The Isle of Skye is an excellent place for water activities and sports, for those who want to explore the seas. You can take a Stardust boat trip from Portree to see the white-tailed eagle, the largest bird of prey in Britain, in action. The Seaprobe Atlantis is a boat ride offering you access to what is going on under the surface, with their glass-bottom boat. Swimming in the Fairy Pools is also a great experience you don't want to miss.
Hiking And Climbing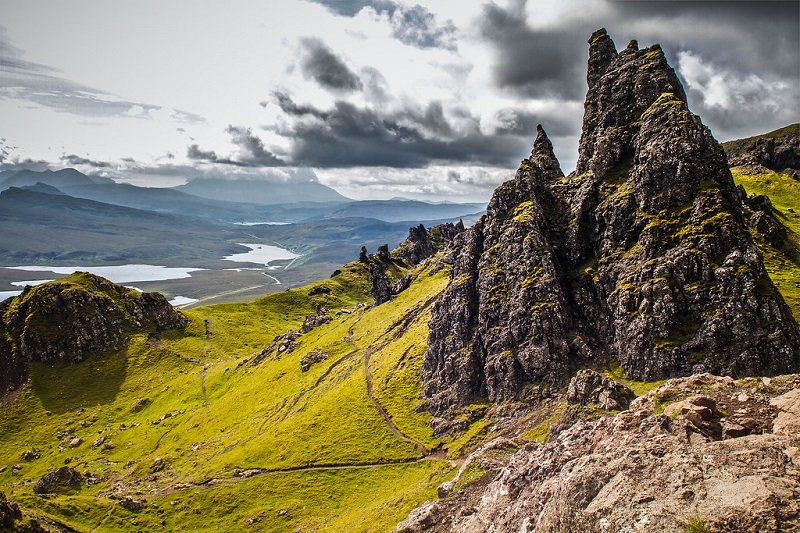 If you like hiking and climbing, then the Isle of Skye has plenty of locations for you to explore. Many tourists like to hike in places like Elgol, for its coastal views, stunning scenery, and opportunity to witness wildlife in action. The Rocky Mountains of Cuillins also never disappoints. To enjoy 360 degrees view, you can hike up Bla Bheinn and Sgurr na Stri. You should also explore a place called Fairy Glen for its burrows that look like pyramids and gentle hills.
Highland Cows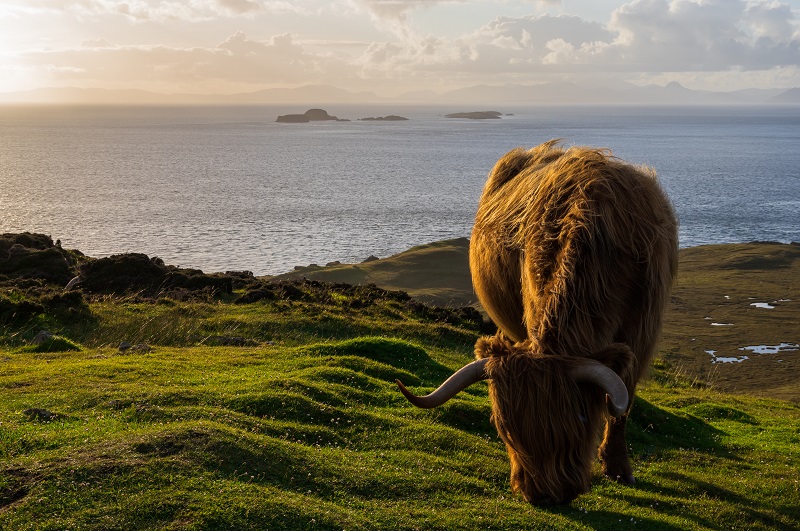 While there are many wildlife and animals in the Isle of Skye, none is more adorable than the highland cows. You'll find these Scottish breeds of rustic cattle everywhere you go, as they graze the island and add to its beauty.