What to Do in the Bahamas
It's almost overwhelming to consider just how many places there are in the world to actually explore. From the cobblestone streets of Paris to the flourishing rain-forests of Costa Rica, everyone has dream locations that fill the travel bucket list in their heads— what about you? Do you fantasize about snorkeling through mesmerizing coral reefs, hiking to hidden grottoes, spelunking in enchanting caves, or wine-tasting through a new city? How about swimming with sea turtles, or a thrilling water slide ride through an ancient Mayan temple? Did you know that you can find all of that adventure in the Bahamas?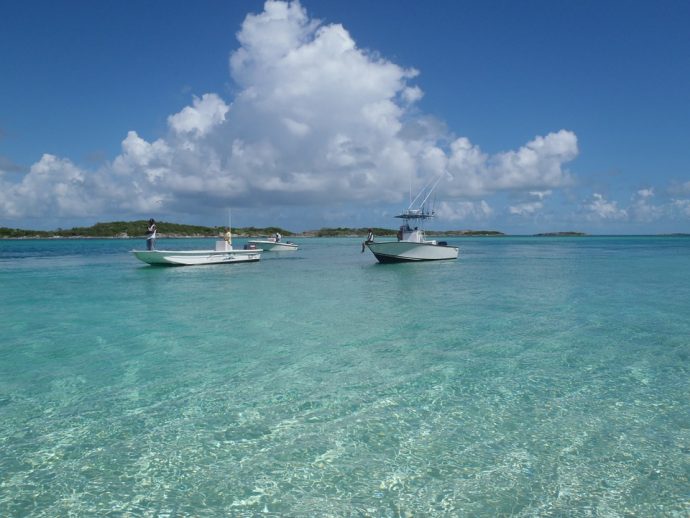 If the Bahamas wasn't already on your travel bucket list, now's the time to add it. This tropical paradise, comprised of 700 islands and cays, has a culturally rich community with an economy dependent on tourism. Share in the culture and support this community by planning your visit with a little help from the handy guide of things to do (and places to stay!) featured below:
Where to Stay:
Having your own private island is something limited to the movies, right? Wrong! Bahamas luxury villas are up for grabs, and that means they're up for making your silver-screen vacation fantasies true too! From oceanfront views in prime property areas like Nassau, to full private islands and cays (a small, low elevation island that forms on the surface of a coral reef) there's something to match everyone's desire. Be careful, though; with your own personal pool, hot tub, and all of the many possible additional amenities you can request (catering, spa services, delivered groceries) you may never want to leave.
Where to Eat:
No visit to someplace new is complete without a taste of something new. Dig into succulent conch fritters at a place like Casa del Mar (in Nassau) or Agave Lucaya (in Freeport) for a taste of a local delicacy— one bite of these battered and fried balls of fresh conch meat and you'll know exactly why everyone considers them addictive. Sticking to a diet? Go for a conch ceviche. For a handheld snack that'll satisfy your sweet tooth, trying a guava duff is a must. These beautifully swirled pastries, stuffed with freshly made guava jam and drizzled with rum or brandy butter, make good use of the local guava crop. Pick one up at your nearest market or bakery before heading out for a day of sight-seeing.
What to Do:
Whether you're an adrenaline chaser, a relaxation seeker, or somewhere in between, there's something for everyone to do, see, and explore in the Bahamas.
One of the most memorable excursions one can experience while visiting the Bahamas is swimming with pigs. Yep, pigs! Take a day cruise from Nassau to Big Major Cay and these friendly critters will start paddling up to your boat with all the personality of a golden retriever. Take a swim, take some pics, and keep a lookout for wild iguanas padding through the sand too. As tempting as it may be to share some of your own snacks with these four-legged residents, keep in mind that these are't merely tourist attractions, but living creatures, and that it's important to leave only footprints! For the marine life enthusiasts, there's also snorkeling with sea turtles available off of Rose Island.
If wading through turquoise waters sounds fun, but not quite as thrill-packed as you'd like, buckle up; or don't, seeing as there's no need for seat-belts when it comes to water slides! Atlantis resort in Paradise Island features twin chutes dueling through the scenery of a Mayan temple, whirling two-person flumes that wind beneath jungle fronds, a 60-foot vertical drop that plunges riders through clear tubes beneath secret lagoons teaming with marine life, and more! Those who prefer gentler amusements will find instant zen drifting through the lazy river or chilling at one of the park's many private cabanas. The resort also offers a variety of other attractions, including spa services, golfing, a movie theater, a nightclub, a casino, and access to a rehabilitation center that allows guests to swim with dolphins.
For a closer look at the culture of the Bahamas, take a tour! Sip on rum punch while learning about the history of reggae (and maybe even learn a few Caribbean dances) or go for one that's food or wine-centered if you're a true foodie.