Exploring the world is a wonderful experience, and traveling is an excellent opportunity to unplug from your everyday routine and rediscover your genuine passions and desires. Sometimes, when you just want to get away from everything and relax, you may have an idea of what type of place you'd like to visit but aren't able to pinpoint or decide where exactly.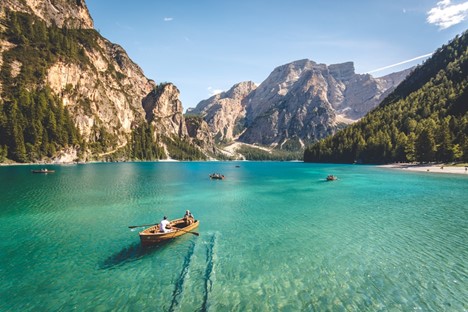 Whatever the motivation, an exciting trip to new sites will fill your days with excitement and reawaken the explorer in you. With that being said, we've made some suggestions for those of you that just want to travel, relax and have fun while discovering new places, cultures, and natural wonders. Read on to get inspired and plan your next trip.
Canary Islands, Spain
If you're looking for a European trip but aren't quite ready to settle into city life, for the time being, the Canary Islands are an excellent choice. Vacation rentals are plentiful and reasonably priced in this region, so you can destress, enjoy your privacy and come back home with more energy than ever. 
Many accommodations provide access to a private beach or swimming pool where you can relax, enjoy the weather, and get some vitamin D from the sun. Tenerife is the largest of the islands, making it the most attractive option if you plan to stay for a substantial amount of time. The scenery fluctuates from seaside to volcanoes to forests and greenery, so there's plenty to explore.
Gran Canaria is the second most-densely populated Canary Island, despite being the third-largest. Gran Canaria's scenery has earned the island the title, a continent in small, with towering mountains, sandy dunes, lush woods, and beach cities. Its dynamic towns are home to a wealth of restaurants, fashionable bars, and vibrant streets, making it ideal for nightlife seekers, and its big beaches and beautiful resorts appeal to both families and beach lovers.
Houston, Texas
Houston's amazing diversity is most evident in the cuisine scene. The city has over 10,000 restaurants offering food from more than 70 nations, making it an ideal choice for those who appreciate traveling, meeting friends, enjoying exquisite food, and exploring the diverse culture, art, and science.
Although Houston is located in the South, the city exudes confidence and sharpness that the other large Southern cities just do not have. Residents are friendly and welcoming. Houston has tradition, but it also offers the convenience and excitement of a thriving city. It is much more than just a tourist attraction, it is a center point for architecture, innovation, medical treatments, and art.
The low living cost in Houston is one of the reasons it is such a magnet for tourists and entrepreneurs. Houston is a hidden gem in terms of size and excellence. There are several affordable and comfortable studio apartments in Houston that are close to everything you want to see. You don't have to spend your entire savings on a weekend getaway since you have Houston on your bucket list.
Crete, Greece
The Greek Islands have long been a popular vacation destination for affluent travelers, and Crete, the largest of the archipelago's 227 islands, demands to be at the summit of any must-see sights list. Yes, it's a location where you can see the white houses and blue rooftops along the coastline as you've always wanted to see, as well as dive into the Mediterranean's deep blue water at every bend. 
All of this makes Crete an ideal vacation destination for people looking to visit Greece's naturally beautiful islands, enjoy the sea, and delve into some fascinating history, culture, and mythology. You may immerse yourself in everything of historical events and myths, as people have lived on the island since the 7th millennium BC, not to mention that Crete is Zeus' place of birth. 
With all this magnificence and history, it's no surprise that Crete has a flourishing artistic culture, centered mostly on the Chania region. So, the next time you're looking for the perfect trip, remember that Crete is waiting for you to explore and appreciate its beauty.
Final thoughts
It's always the right decision to enjoy a relaxing holiday, regardless of what the reason is. If you need to decompress and just relax for a bit, make sure to choose a location that is fully according to your liking without compromising.
Everyone needs to take care of their mental health, and if traveling is your way of self-love, then be it. Make sure to find nice accommodation and make a list of everything you would like to see and do while on your getaway. And while you're on your holiday, make sure to enjoy it as much as possible and come back with new stories to tell.