Traveling with babies is a whole new experience. The rewarding moments of taking your child around the world with you make for great memories. However, there are certain things to keep in mind in order to be better prepared for flights and other parts of traveling with an infant.
Bring Breast Milk
Parents are allowed to bring breast milk, as long as they present it at all security checkpoints. The key: Only bring a supply that will last for the duration of the flight—and be consumed by the time the final destination is reached. Plan feeding time around take-off and landing in order to ease any air pressure felt in the ears, because swallowing will help reduce the pain. As for baby food, snacks, formula, etc., it is important to bring an ample supply if the baby is not used to foreign foods.
What You Should Know About Boarding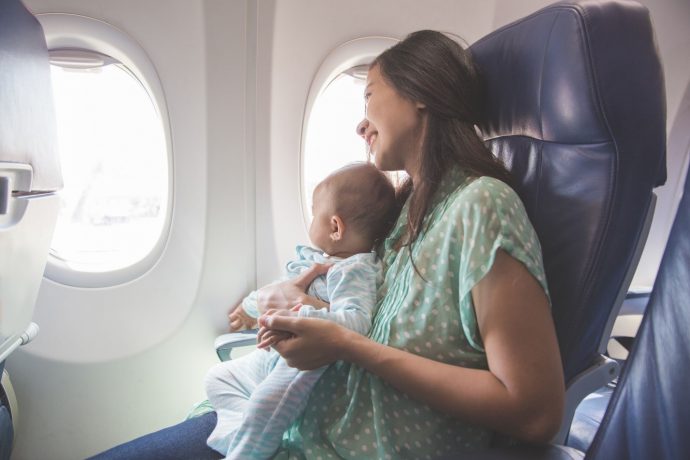 The process of embarking the plane can be tricky, but there are ways to ease such a process. Reserving a seat for your baby will ease the uncertainty of whether or not you will be able to put them in their car seat during the flight, so if possible, this would be ideal to do.
How to Entertain Your Little One In-Flight

Keeping an infant happy and entertained in a confined space can be quite the challenge. During boarding, send your partner ahead with the bags while walking around the terminal with your little one. Board only when necessary to limit the amount of time your little one has to be on the plane.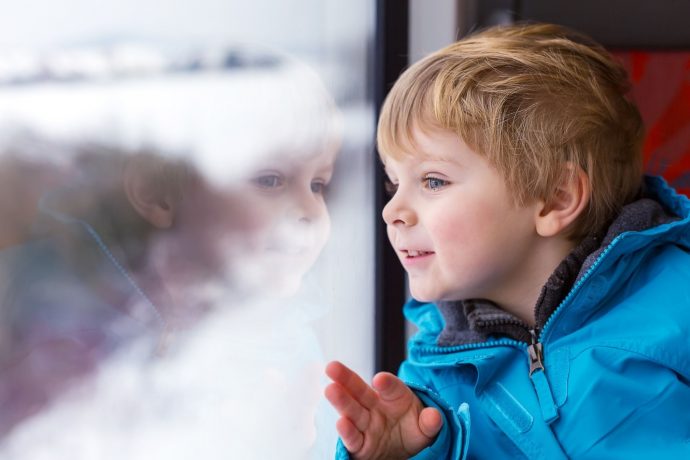 Rely on toys, baby books, and other smaller objects that can keep your baby occupied for longer periods of time. Loose objects should be firmly secured during the flight in order to avoid losing them in the abyss of airplane seating. There are plenty of activities you can try as well: playing hide and seek, singing out loud, and making a barf bag puppet are just a few of your options.
Don't Be Afraid to Ask for Help
Another thing to keep in mind is that it is okay to ask for help. Flight attendants and airlines in general will be very accommodating in order to ensure a smoother flight experience for all of the other passengers.
Pick the Right Stroller
Make sure you bring the right baby stroller; light umbrella strollers come cheap and are easily transported and placed in storage on shorter trips. For longer trips, a full-size durable stroller helps with the extensive itineraries and more sightseeing destinations. Although bigger and bulkier, it also allows for naps on the go.
Planning Sleeping Arrangements
Do your homework and reserve a hotel room that can serve both you and your baby. Pack a lightweight bassinet crib to ensure your little one always has a safe, comfortable place to sleep—and for your own sanity and sleep needs, try to book a room that offers a second bedroom or suite.
Get a Checkup Before You Depart
Lastly, it is vital that your baby receive the correct and necessary vaccinations before leaving to travel. Make sure to check with your doctor and inform them of your destination and the whereabouts of your specific stops.
Traveling with an infant doesn't have to be a nightmare. Keep these things in mind and make the trip a breeze.