Are you looking for the ultimate experience this year? Forget the boring old beach trip or selfie-taking tours – it's time to go big and check out some of the world's best theme parks! From beautiful waterslides in Orlando to thrilling rollercoasters in Germany, these top theme parks have something for all ages. So grab your bathing suit and pack a bag full of snacks – we're counting down some of our favorite spots that you definitely have to add to your bucket list. Get ready for a wild ride; it might just be more fun than anything you can dream up!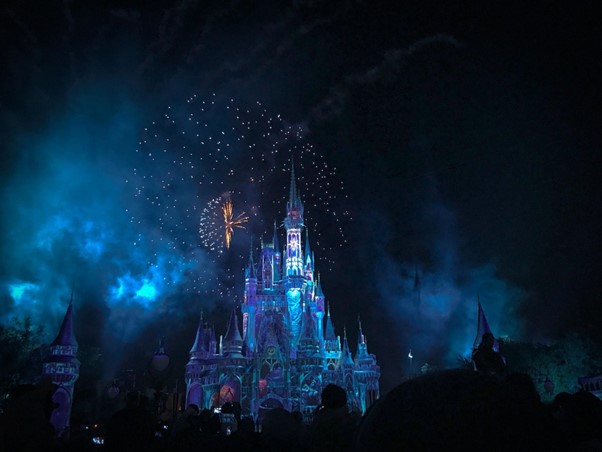 Walt Disney World
Step into the magical world of Walt Disney World where dreams come true. The iconic Magic Kingdom beckons with its enchanting castles, whimsical parades, and exhilarating fireworks. Be prepared to immerse yourself in a world of adventure where you can challenge yourself on thrilling rides or take it easy and enjoy the captivating shows. The Disney characters are here to greet you with open arms and make sure your visit is unforgettable. So gather your family and friends and get ready for a day filled with endless fun, laughter, and memories that will last a lifetime. You should get tickets for WDW in advance in order to enjoy all that Disney has to offer. It's time to make your dreams come true – the Mouse awaits!
Universal Studios Orlando
Experience the magic of movie-inspired theme parks at Universal Studios Orlando, where thrill-seekers and movie buffs alike can enjoy an unforgettable adventure. With incredible attractions and shows, this iconic destination brings your favorite films to life in stunning detail. From the Wizarding World of Harry Potter to the terrifying thrills of Jurassic Park, visitors can immerse themselves in a vast array of movie-themed worlds. Explore the streets of New York with Spider-Man, embark on a 3D journey with the Minions, or brave the twisted streets of Hollywood's Horror Nights – Universal Studios Orlando offers something for everyone. So whether you're a die-hard fan of The Simpsons or a lover of high-octane rides, a trip to this iconic theme park is a must-add to your bucket list.
Busch Gardens Tampa Bay
Looking for the ultimate adventure? Look no further than Busch Gardens Tampa Bay, where you can roam around one of the largest zoos in North America and experience thrilling rides that will leave you on the edge of your seat. As you wander through the park, you'll come face-to-face with exotic animals from around the world, including tigers, elephants, and giraffes. And when you're ready to get your heart racing, try out one of the park's many roller coasters or other exciting rides. With something for everyone, Busch Gardens Tampa Bay is the perfect destination for your next thrill-seeking adventure.
SeaWorld Orlando
Looking for a fun-filled day that will transport you back to your childhood? Look no further than SeaWorld Orlando, the epic marine-themed amusement park. Brace yourself for an unforgettable experience filled with adrenaline-pumping roller coasters that will leave you feeling like a kid again. But the adventure doesn't stop there. Explore the park's captivating exhibits and learn about the incredible marine wildlife that call these waters home. From the world-famous killer whales to playful dolphins, SeaWorld Orlando has something for everyone. So why wait? Come discover a world of non-stop excitement and immerse yourself in all the thrills and entertainment that this magical place has to offer!
LEGOLAND Florida Resort
Are you a LEGO fan looking for a day jam-packed with fun? Look no further than LEGOLAND Florida Resort! Put your creativity to the test brick by brick with interactive building activities, explore colorful LEGO lands, and experience thrilling rides based on your favorite themes. Whether you're traveling with family or friends, the park offers something for everyone to enjoy. Come indulge in a world of imagination and wonder that is sure to make your day unforgettable. Ready to embark on a LEGO adventure? LEGOLAND Florida Resort is waiting for you!
So, if you're planning a family vacation this year, why not visit one of these incredible theme parks in and around the Orlando area? Whether it's awe-inspiring roller coasters, charming meet-and-greets with beloved characters, or creative rides and activities your family will enjoy, there is something to suit every taste at these unique spots. Make magical memories at Walt Disney World, laugh out loud at Universal Studios, become part of nature at Busch Gardens Tampa Bay, get wet and wild at SeaWorld Orlando, explore masterpieces made with LEGO bricks at LEGOLAND Florida Resort, and hug furry friends from Sesame Street at Sesame Place Philadelphia. Now go ahead and start planning your trip today – adventure awaits!