Travelling is one of the most uplifting, enriching experiences you can have, but even so, while you're away it can be difficult to stay in touch with those back home, especially if your travels lengthen and your itinerary changes.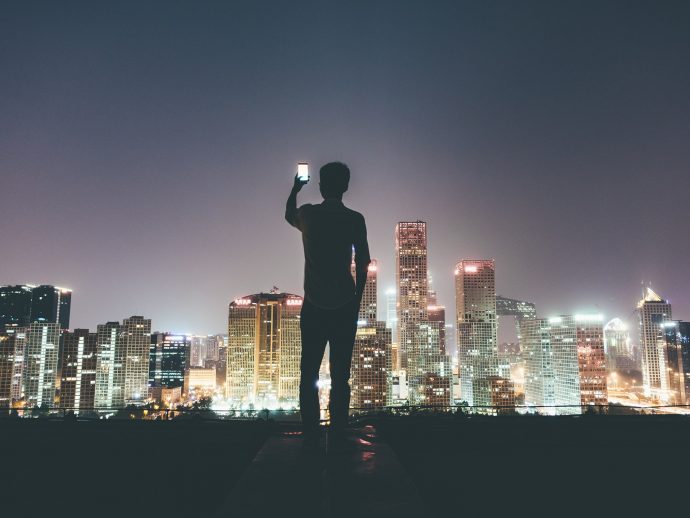 source: here
So how do you stay connected with your loved ones while you're overseas? Modern technology may have removed a lot of the logistical problems of distance, but how can it help with missed occasions?
Below, you'll find four handy tips that'll help cure any bouts of homesickness:
Create a Mailing List
One of the easiest ways to stay in touch is via email because it allows you to send a blanket email to all of those people on your mailing list. This keeps everyone up to date with your whereabouts and adventures, and removes any guilt-trip emails saying "I miss you".
Equally, don't forget to take an address book with you, so you can post things to your loved ones as a surprise. Using an international courier you can send them gifts from abroad that'll definitely put a smile on their face.
Stay Connected with Apps
Thankfully, there are plenty of apps available that allow you to stay connected (free of charge!). As long as you're connected to Wi-Fi, apps like Google Hangouts, WhatsApp, FaceTime/iMessage, Facebook Messenger and Skype, are fantastic for staying in touch, and will make it seem as though you're only in the next room.
Having these apps handy will help reduce any of the anxiety you (or your loved ones) feel about being away from home.
Establish a Communication Schedule
Even though you don't want to be tied to a particular date and time for calling or emailing your friends and family, it's a good idea to have some sort of schedule so they know when they should be hearing from you. This means they won't panic if they don't hear from you for a couple of days, and are alerted if you aren't where you say you're going to be by a particular date.
Stay Positive and Enjoy the Experience
Whatever you're doing abroad, whether it's backpacking or volunteering, you'll probably experience moments of intense loneliness, which is only natural. However, don't let your dampened spirits affect your conversations with those back home, because if they see you feeling miserable, it'll make them worry more.
So, be brave and step out of your comfort zone and go looking for new adventures that you can share with everyone back home. That way you'll find your conversations are much more engaging and positive, which won't just put everybody's mind at ease but will help you get the most out of your trip, too.
These are four key tips to staying in touch with people while you're travelling. Retaining a positive outlook, having apps on standby, creating a schedule and regularly mailing your friends and family will make you feel good about your adventures, and will make keeping in touch much easier (and fun!).