Travel to the Maldives is a thrilling experience.  These days, budget tourists may discover the nation at a cheap price by staying in guest houses that pop up on the local islands every week.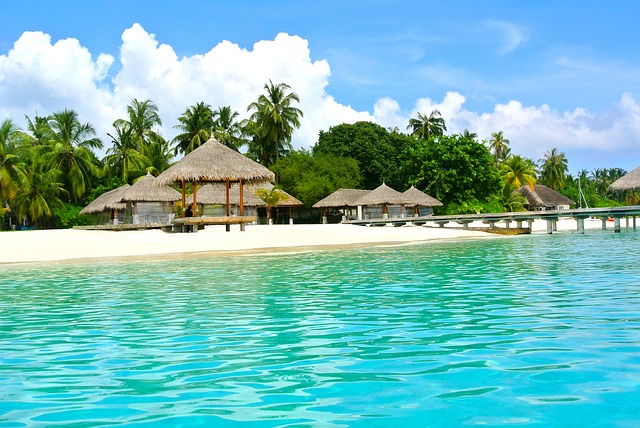 A cheap trip to the Maldives is significantly preferable to staying in a fancy resort in many respects. If you're staying at one of these Maldives hotels, you'll never have a chance to experience local life because each one is situated on its own island. The native islands have given me a unique perspective on life in the Maldives that only some individuals have had the opportunity to experience.
There are more and more guesthouses popping up on some of the most popular islands due to the increasing number of budget-conscious tourists. We had the entire beach to ourselves! It's possible that in five years, this won't be as widespread as now.
Consequently, this is the ideal time to visit the Maldives!
On a budget, how much does it cost to visit the Maldives? Even as little as $50 a day is possible. Those travelling on a budget may anticipate spending $30 per day on lodging, $10 per day on meals, and $10 per day on activities. However, there are methods to make it even cheaper. How to travel in the Maldives for less.
Budgeting – Independent
The Maldives is a pretty recent tourist destination in terms of overall tourism development. After the first resort opened in 1973, the only option to enter the nation as a visitor was through these costly island retreats for thirty years.
About 10 years ago, the government modified its rules to enable guesthouses to develop on the nearby islands. Tourists were permitted to stay with locals for the first time, giving them a glimpse into Maldivian culture. Many budget travellers do not know that this is feasible.
FOOD
In the Maldives, you only pay for dinner because most hotels provide free breakfast and $5 a day on meals is nothing to complain about!
If you're on a tiny island, you'll likely be dining at your guesthouse for most meals. Whether we chose chicken fried rice, curry and rice, or a big fish barbeque, we were charged $10 per supper on Fulidhoo – the smallest island we visited. Each of the island's eateries charged the same fee for guests. A bustling island-like Maafushi had a wide variety of culinary choices. All of the eateries on the island are fairly priced. We ate fish curry and rice, fish and chips, tuna fried rice, and other fish-based dishes for $5-10 a meal.
Accommodation
To begin, there aren't any extremely inexpensive alternatives for lodging. As in Southeast Asia, you won't find dorm accommodations in the Maldives or a $5 hut on the beach. Over a hundred Couchsurfing hosts, on the other hand, will be available to you. Couchsurfing isn't my cup of tea, but if you're looking for a free place to stay, give it a shot.
Booking.com is the best method to discover inexpensive hotels in the Maldives. Enter your trip dates into a hotel search engine to find Maldives hotels, filter rates from lowest to highest, and then get to work!
Airbnb, on the other hand, offers just as many alternatives for lodging on the nearby islands. Over 300 hotels are available for less than $100 a night, and 120 are available for less than $50 a night.
Transport
Transportation is also quite affordable. Despite their irregular frequency, local ferries should not cost more than $2-4 for a three-hour trip. From Male Airport to Male, the ferry cost $0.60; from Male to Maafushi, the ferry cost $3; from Maafushi to Fulidhoo, the boat cost $4; and from Maafushi to Guraidhoo, the ferry cost $2.
Because the municipal boats don't stop at the resort islands, you'll have to pay for a speedboat to get there. We were offered $280 per person for a 45-minute ride, or $200 per passenger for a 10-minute excursion.
Excursions
Excursions are cheaper if booked via your guesthouse. Shop around for the best deal, though! Visit four or five guesthouses and inquire about their rates before making a final selection on where to stay. If you're staying at a guesthouse, make sure to ask about what's included in the fee.
Diverse snorkelling tours are also available as alternatives for excursions. Manta rays and whale sharks can be seen throughout certain times of the year if you're lucky. When we tried to observe manta rays in Guraidhoo, we were unsuccessful. Our snorkelling tour cost us $50 per person for a half-day excursion. Though expensive, it was also the finest snorkelling I've ever had! This dive had amazing visibility, with dozens of tropical fish swimming beside us and even cute sea turtles! A fishing excursion costs $50 per person, while day visits to the resorts cost $50 per person plus a $30 admission charge per person at most guesthouses. For an additional $25 per person, you may also go on expeditions to sandbanks
FERRIES
While in the Maldives, the ferries will be your largest obstacle if you wish to visit numerous islands. On average, boats travel every other day to the main island of each reef and also don't operate on Fridays. It can be a bit of a nuisance to bounce from island to island because the boats operate so seldom. Please ensure that your plane lands on a day that the boat runs and many hours before it departs.