Say hello to the 34.1m Westport MONTRACHET yacht for sale, one of the most sensational luxury motor yachts in the United States, offering space for up to eight guests.
Ideal for glamorous cruising in the gin-clear waters of the Caribbean, her refined lines, elegance, and top performance are far beyond what you'd expect from any luxury motor yacht.
Built-in 2006 by the esteemed shipyard Westport Yachts, she boasts two 4000hp MTU engines for a maximum speed of 25 knots. Her friendly and professional crew of five ensure that your time on board the motor yacht MONTRACHET is one to remember.
Read on to learn more about this 112′ Westport yacht for sale.
Meet Westport MONTRACHET yacht for sale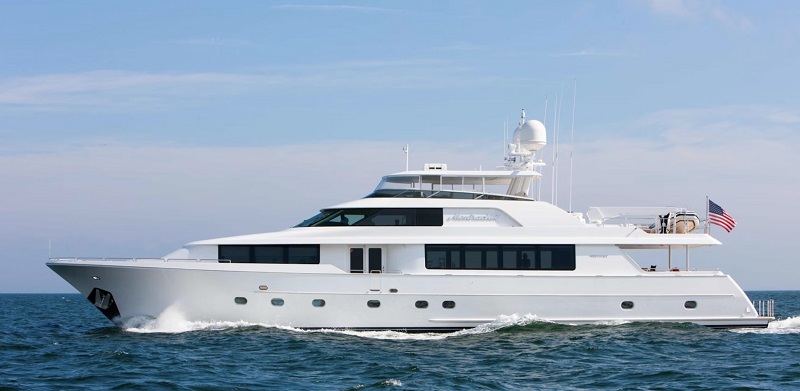 The Westport MONTRACHET yacht for sale was delivered in 2006 and is part of the highly desirable Westport 112 series. Previously named motor yacht TAMMERA, this Westport underwent a mechanical refit in 2018 and an interior refit in 2022 by Destry Darr Designs.
Following her five-month interior refit, MONTRACHET is the vessel of choice for the most discerning yacht owners, boasting an array of sumptuous living areas and sought-after amenities that ensure getaways on the water are nothing short of spectacular.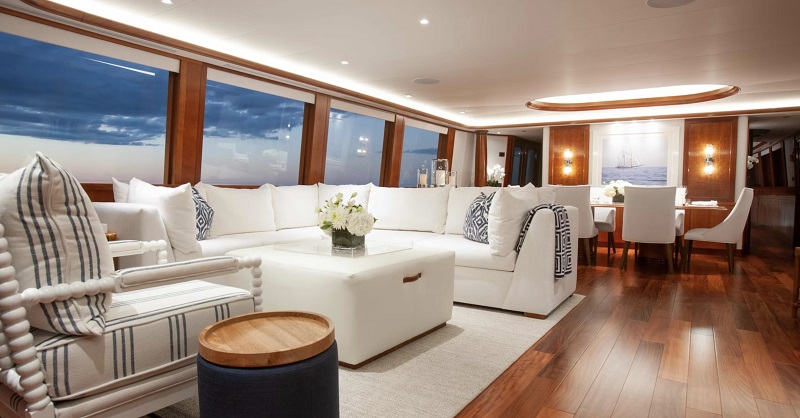 In turnkey condition, the MONTRACHET yacht was redesigned with light interiors and modern furnishings that provide the utmost comfort onboard. The 112′ Westport yacht for sale boasts Cherrywood floors throughout with small touches of pale blues, rattans and caning that characterise the classic elegance of a New England sailboat.
The saloon's spacious layout and expansive windows make for a sublime indoor/outdoor lifestyle and an ideal setting to lap up the splendour of the surroundings. A sizeable convivial dining table creates the perfect atmosphere for entertaining, relaxed, intimate dinners.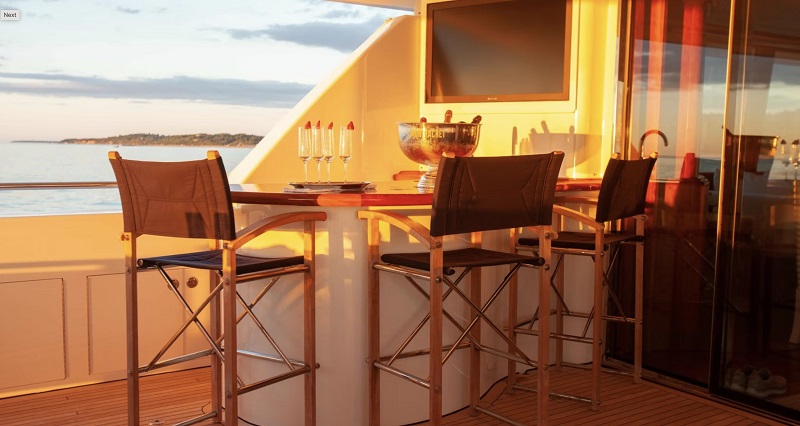 Westport Montrachet offers accommodation for up to eight guests in four suites comprising a master suite, one VIP cabin and two twin cabins. The VIP cabin is the pièce de résistance of this 112′ Westport yacht for sale. Furnished with a sumptuous king-size bed, a comfortable sofa, large clothes storage and an opulent en suite bathroom – a rarity for vessels this size.
Outside, owners can expect to enjoy a plethora of experiences, including alfresco dining on her outside decks with a large seating area on her aft deck. She also boasts a Jacuzzi at her stern with sunbeds on her sky deck for those that wish to relax onboard.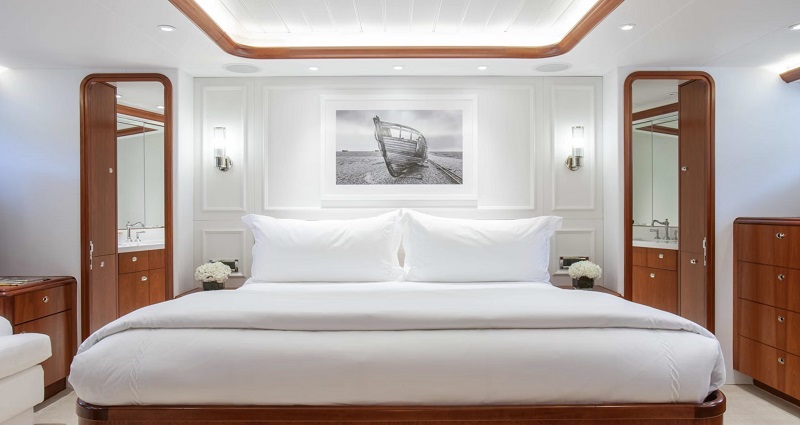 Equipped with the latest water toys, the Westport MONTRACHET yacht for sale allows you to turn the Caribbean into your own private playground. Enjoy waterskis, Seabobs, fishing equipment, two tenders, paddle boards, wakeboards and a convenient swim platform for easy access to the water.
With a state-of-the-art stabilisation system onboard, you and your guests are promised comfortable cruising.
MONTRACHET yacht cruising grounds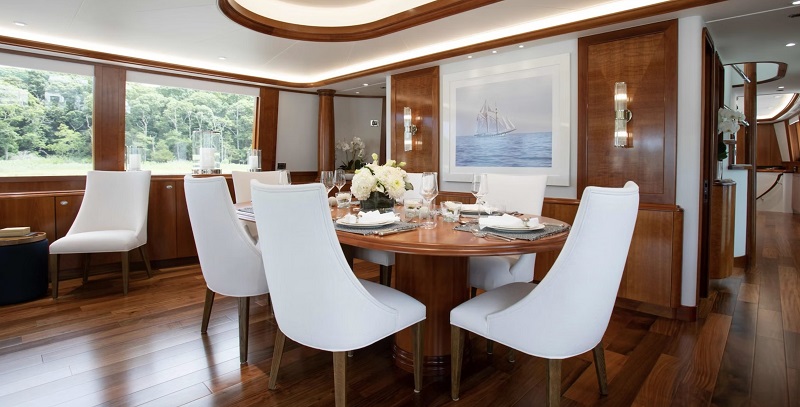 Based on the east coast of the United States, the Westport MONTRACHET yacht for sale is the perfect vessel for those seeking to explore the crystalline waters and remote islands of the Caribbean.
Whether you dream of the solitude of an empty beach in the Virgin Islands, the Grenadines or the Tobago Cays, the excitement of glamorous nightlife in St Barths and Barbados, or the adventure of exploring remote islands in the Bahamas, Turks and Caicos and Martinique, the 112′ Westport yacht for sale will take you there.
Motor yacht MONTRACHET is a must-buy for anyone seeking a pedigree yacht in the 100' range. Contact a reputable luxury yacht broker to learn more about becoming her new owner.