There are many risks involved whether you're driving, cycling, or walking during the cold winter months, so you should be sure to take every precaution necessary to make your journey is a safe one, however accidents can happen and Slater and Gordon can help you if they do.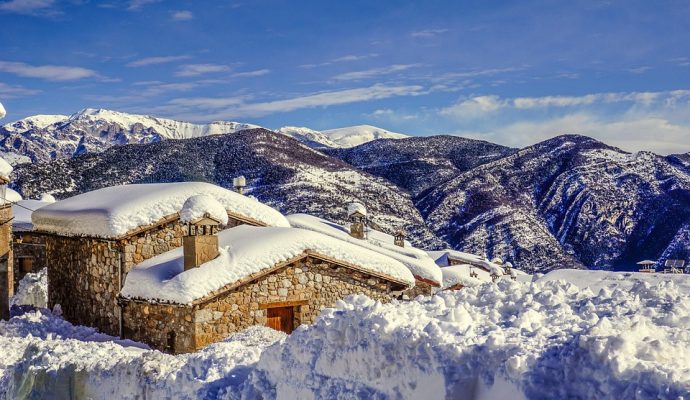 Before travelling there are many steps you can take to ensure a successful, safe journey. We've complied a few of our top tips to remember when travelling this winter.
Travelling by car
Car maintenance should be completed all year round, however, it is especially important during those gruelling winter months. It is recommended that you get your car fully serviced at least once a year. Other precautions you can take to avoid accidents during winter include:
Car maintenance
As well as making sure your car receives its annual service, there are many steps you can complete yourself to ensure your car is fit for the road during the winter months, these include, checking your tyre pressure and tyre tread to guarantee it is above the legal requirement for minimum depth of tread 1.6mm.
Checking oil and water levels to avoid the need to stop and refill during your journey. Checking all car lights are working correctly. Throughout winter, adverse weather conditions can affect vision and light within minutes, it's therefore important to make sure your car can be seen at all times.
Check your windscreen wipers, it is recommended that wiper blades should be replaced annually, in winter however, you will have the added risk of your wipers becoming damaged due to the hazard of snow and ice on your windscreen. Ensure that when you switch off your engine you also turn the windscreen wiper setting off, this will stop them automatically starting when you come to start your car again and avoid causing damage to the blade.
Emergency Kit
Another essential that is required all year round, an emergency kit will aid you should the worst happen. Within your winter emergency kit you should stock; a first aid kit, extra car lights, tyre pressure gauge, spare fuses, blankets, extra clothing, a shovel and food supplies.
Fully charged electricals
When making journeys in the winter it is important to keep with you a fully charged mobile phone. Not only will this aid you if you became stranded and need assistance, but it could also be used to help others, or used to contact emergency services should an accident happen around you.
Check the weather
In order to be prepared for your journey it is advised to make a note of the weather forecast. In the instance of treacherous weather conditions take the appropriate action and be sure to only travel if absolutely essential.
Travelling on foot
The winter months bring with it beautiful sights and scenes that can only be truly enjoyed in person, it is therefore no surprise that walking in the great outdoors is a popular choice for many.
Although walking will provide some healthy exercise, if unprepared, could cause you risk and injury.
When opting to walk you should consider,
Are you dressed appropriately? The correct clothing is essential for winter walks. Walking boots with grips will ensure you stay mobile and avoid slips and falls in any ice or snow, while waterproof overalls will enable you to walk comfortably in wet conditions. When walking at night it is also appropriate to wear high visibility clothing as this will enable you to be seen by motorists.
Prepare your route. Plan out your route before your journey to ensure you do not get lost during the wintery conditions.
Always take your essentials. Prepare a bag with essentials such as food supplies, extra clothing, first aid kit, fully charged mobile phone, torch and a compass.
Travelling by bike
Winter travel brings with it the unavoidable frustration of added traffic to the roads, for some it's enough to leave the car at home and opt for the bicycle. Another welcomed source of exercise, the bike can offer many benefits however, without due care and attention can be very dangerous.
It is therefore advised that when travelling by bike you should remember to dress appropriately, making sure to cover your head, hands and feet. When cycling on the roads consider wearing reflective clothing, and check your lights are working properly prior to your journey so you can be seen at all times by motorists and pedestrians.
Be mindful of slippery and icy surfaces that could cause you to fall and injure yourself, checking weather forecasts before you leave and stick to the cycle routes that are in line with your cycling ability.
Do you enjoy travelling in the winter? Share your #SeasonalTravels stories with us!