When planning a trip to Portugal, one of the key considerations is transportation. While public transportation is widely available, many travelers prefer the flexibility and convenience of renting a car. However, before you make a decision, it's important to understand how much it costs to hire a car in Portugal.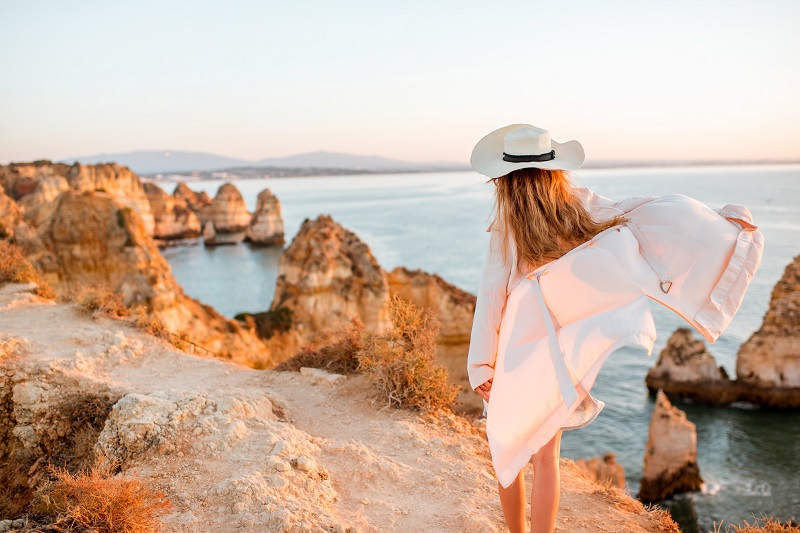 Factors Affecting Car Rental Prices in Portugal
Several factors influence the cost of renting a car in Portugal. By understanding these factors, you can better estimate how much you'll need to budget for your car rental.
Seasonal Demand
Car rental prices in Portugal can vary depending on the time of year. During peak tourist seasons, such as summer and major holidays, prices tend to be higher due to increased demand. If you have flexibility in your travel dates, consider visiting during the shoulder seasons when prices are generally lower.
Rental Duration
The duration of your car rental also affects the overall cost. Most car rental companies offer daily, weekly, and monthly rates. Generally, the longer you rent, the lower the daily rate. If you plan to use the car for an extended period, consider opting for a weekly or monthly rental to save money.
Car Type and Size
The type and size of the car you choose will impact the rental price. Economy cars are typically the most affordable option, while luxury cars come at a premium. If you're traveling with a small group or have minimal luggage, an economy or compact car should suffice. However, for larger groups or if you have more luggage, you may need to opt for a larger car or SUV, which will be more expensive.
Additional Services and Insurance
Car rental companies offer various additional services and insurance options, such as GPS navigation, child seats, and additional drivers. While these services can enhance your experience, they come at an extra cost. Consider whether you truly need these add-ons or if you can manage without them to keep your rental expenses down.
Location
The location from which you rent the car can impact the price as well. Generally, car rentals at airports tend to be slightly more expensive than those in the city or other locations. If you don't mind arranging alternative transportation to your accommodation, you might find better deals by renting a car from a non-airport location.
Average Car Rental Prices in Portugal
The following are average price ranges for car rentals in Portugal based on car type and size:
Economy Cars
Daily Rate: £20 – £40
Weekly Rate: £140 – £250
Compact Cars
Daily Rate: £25 – £50
Weekly Rate: £170 – £300
Mid-Size Cars
Daily Rate: £30 – £60
Weekly Rate: £200 – £350
SUVs
Daily Rate: £40 – £80
Weekly Rate: £280 – £550
Luxury Cars
Daily Rate: £100 – £250
Weekly Rate: £700 – £1,500
Please note that these prices are approximate and can vary based on the factors mentioned earlier.
Tips to Save Money on Car Rentals in Portugal
Here are some useful tips to help you save money on your car rental in Portugal:
Book in Advance: Reserving your car well in advance gives you a better chance of securing a lower rate.
Compare Prices: Shop around and compare prices from different car rental companies to find the best deal.
Consider Different Pickup and Drop-off Locations: Sometimes, renting a car from a non-airport location or choosing a different drop-off point can result in lower prices.
Avoid Extra Services You Don't Need: Carefully consider which additional services and insurance options are essential for your trip to avoid unnecessary expenses.
Check for Discounts and Promotions: Keep an eye out for any discounts or promotions offered by car rental companies. This could significantly reduce your overall cost.
Conclusion
Renting a car in Portugal offers the freedom to explore the country at your own pace. The cost of hiring a car depends on various factors, including seasonal demand, rental duration, car type, additional services, and location. By considering these factors and following the money-saving tips provided, you can find an affordable car rental option that suits your needs and budget.
FAQs
Can I rent a car in Portugal without a credit card?

Most car hire companies in Portugal require a credit card for security purposes. However, some companies may accept debit cards or cash deposits. It's best to check with the specific rental company for their payment requirements.

Is it cheaper to rent a car at the airport or in the city?

Generally, renting a car from a non-airport location or in the city center tends to be cheaper. However, if convenience is a priority and you're willing to pay a bit more, renting at the airport may be more suitable for you.

What is the minimum age to rent a car in Portugal?

The minimum age to rent a car in Portugal is typically 21 years old. However, some car hire companies may require drivers to be at least 25 years old to rent certain car categories. Additionally, young driver fees may apply for drivers under 25.

Are there any additional fees or taxes when renting a car in Portugal?

Yes, there may be additional fees and taxes associated with renting a car in Portugal. These can include airport surcharges, VAT (Value Added Tax), and road tolls. Make sure to read the terms and conditions of your rental agreement to understand all potential costs.

What should I do in case of an accident or breakdown?

In case of an accident or breakdown, contact the car hire company immediately. They will provide instructions on how to proceed and may offer roadside assistance if necessary.
Car Hire Prices Around The World