If you enjoy winter sports like skiing and snowboarding, there's no place you need to visit more than Whistler, Canada. This Canadian resort town is consistently ranked as one of the best ski destinations in America. That's why over 2 million tourists visit every single year. It's also why Whistler was chosen as one of the sites of the 2010 Winter Olympics.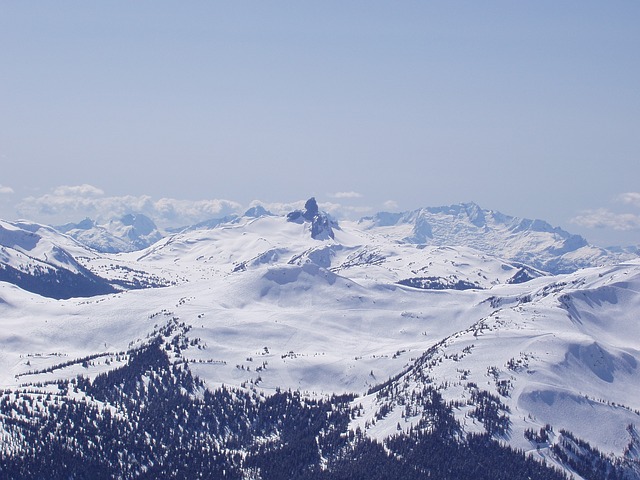 Don't just take my word for it, though. Here are three reasons why Whistler is a can't-miss vacation spot for anyone searching for snowy chills and athletic thrills.
Two Massive Mountains
Two things that are a must for any ski resort worth its salt are heavy snowfall and lots of runs. Whistler has plenty of both, and then some. Between two massive mountains, Blackcomb and the town's namesake Whistler, the area offers a whopping 8,171 acres of skiable terrain and over 200 different runs, including some reaching lengths of up to seven miles!
You could spend your entire vacation skiing there and still not see everything. You'd have to start buying up real estate for sale in Whistler to even have a prayer. Best of all, there are runs available for every skill level, from beginner and intermediate all the way up to expert, so no one gets left out.
Tons of the White Stuff
As I said before, there are two things every ski resort needs: snow and terrain. I already showed you that Whistler is no slouch when it comes to acreage. But what about the powder? Fret not, because Whistler always has tons of the white stuff, with a lengthy winter scene that lasts all the way from October to May. That's right, while folks down South are getting ready for summer, in Whistler you can still hit the slopes as if it was the middle of January.
While some ski resorts measure their snowfall in inches, Whistler measures it in feet. In fact, this Canadian vacation hotspot (more like "coldspot") gets an average of nearly 40 feet of snow annually. That's taller than an average two-story house! In other words, you'll never have to worry about being stuck indoors because there's not enough powder on the mountain.
Skiing's Only the Beginning
Here's a crazy question: what if you don't like skiing or snowboarding? Well, if that's the case you probably shouldn't be reading this blog. But, hey, maybe your friends or family aren't as obsessed with winter sports as you are. Even the most dedicated ski-freak needs to unwind now and then. Good thing, then, that skiing's only the beginning at Whistler.
Looking for some other athletic activities to enjoy?Whistler also offers opportunities for rock climbing, backpacking, and mountain biking. What if you just want to relax and get pampered? Whistler is home to a number of luxurious hot springs. Hoping to see some one-of-a-kind sights? Just a short hike from Whistler you'll find the now-shuttered Parkhurst Wood Mill and a long abandoned ghost town, a perfect spot for adventurous souls.
In other words, there's something for everyone!