1. Walk along the River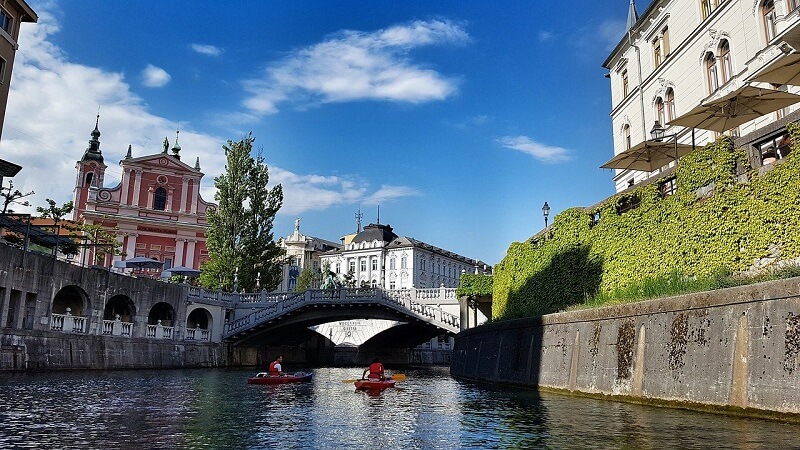 Ljubljana is said that it is the City of Love, as there are some of the best romantic spots located in this alluring city. A charming and interesting city waiting for couples to visit and make the most of their trip there. The first thing you should when in Ljubljana is to walk along the river, and enjoy the view that the riverside has to offer. The river crosses the fascinating old town of Ljubljana, which looks like a fairytale. The city is famous for its bridges, some of the most known are Triple Bridge, Dragon Bridge, and Butcher's Bridge.
2. Admire the City's Architecture
As mentioned above, Ljubljana looks like a fairytale city, so its architecture is amazing and outstanding. There is a mixture of style due to the fact that the city is hit many times by earthquakes, so there has been plenty of different constructions. However, some of the oldest buildings in the city are made by Romans, and showcasing that period of time. Next, in the 16th century the city was formed in a baroque style, and in the 19th century had the Vienna Secession style. Totally worth pay attention to its architecture.
3. Visit St. Nicolas' Church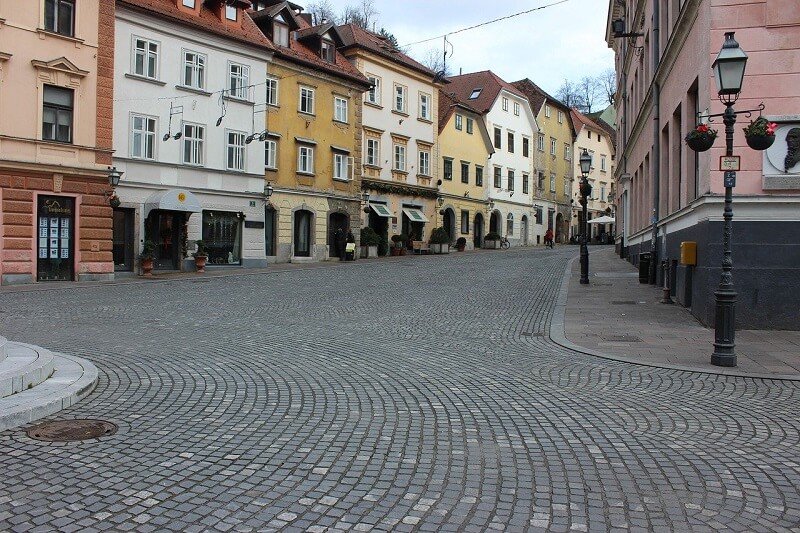 Once, you have walked most of the city and admired its beauty, it is about time to go to St. Nicolas's Church. A stunning structure in a beautiful location that absolutely worth visiting. The outer side of the church has one of the best architecture and paintings, and you won't have enough of looking at it. It is extremely romantic seeing that view with your partner, and why not thinking of getting married there?
4. Ride the Funicular up to the Castle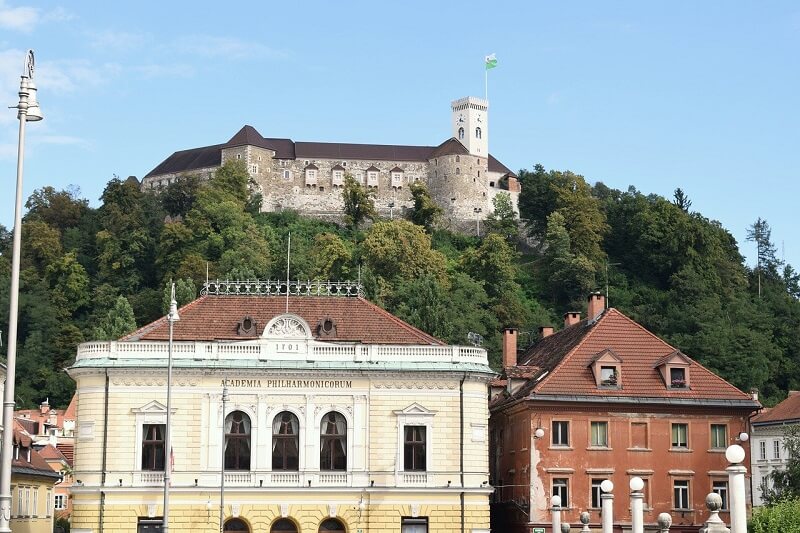 Fancy admiring the most charming city view with your beloved one? Then, you should head off to the Castle that overlooks the city. It is the landmark of Ljubljana, which is in a close distance with the city center, and the access there is pretty convenient. There is a funicular railway, which in a minute can get to up to the forested hill and enjoying the Castle and the excellent city views. The location is stunning and totally worth visiting with your partner, as it is one of the most romantic spots in Ljubljana.
5. Go on a Sunset Boat Tour
A boat tour is a must-have since you are visiting this city with your partner. It is quite easy to book a boat trip in Ljubljana, as it is also available in the Ljubljana card. The boat trip lasts about an hour and it is the perfect option for couples to come closer and enjoy their short trip. The most ideal hour to do so is during the sunset, where you can admire the stunning colours of the sky, listening to music and sipping a glass of wine. Definitely one of the most romantic activities you can do while there.