Sri Lanka is not just a fascinating tourist destination; it's a dream come true for every lover of nature. It's one of those few places outside of Africa that seems to have everything a traveler seeks with the abundance of wildlife squeezed into 26 national parks. Sri Lanka has a whole lot of tantalizing drinks and cuisines that you could enjoy while taking a tour of all of these parks. These are the best drinks in Sri Lanka that could be a great companion.
King Coconut Juice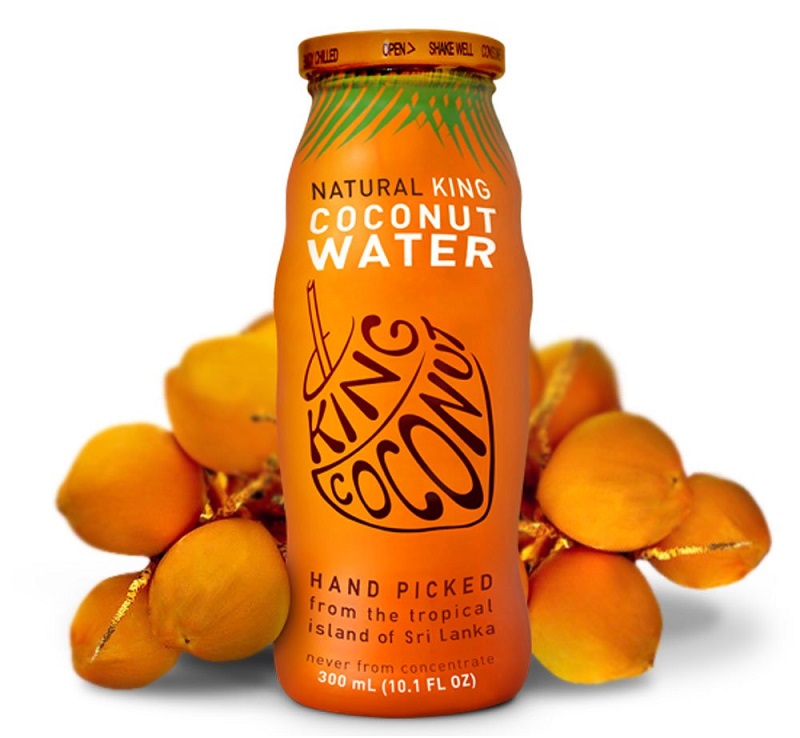 Source: Link
There are several beaches in Sri Lanka where you can find King coconut palm trees meant to provide shade from the sun. The Sri Lankan people find this king coconut very important as it is used in virtually everything from cooking to Ayurvedic drink. The tree can also be found surrounding the home of locals and is often referred to as 'Living pharmacy' or 'Thambili'. The sweeter taste of the drink will keep you refreshed, and you can find it for sale on the streets of the beautiful country.
Elephant House Ginger Beer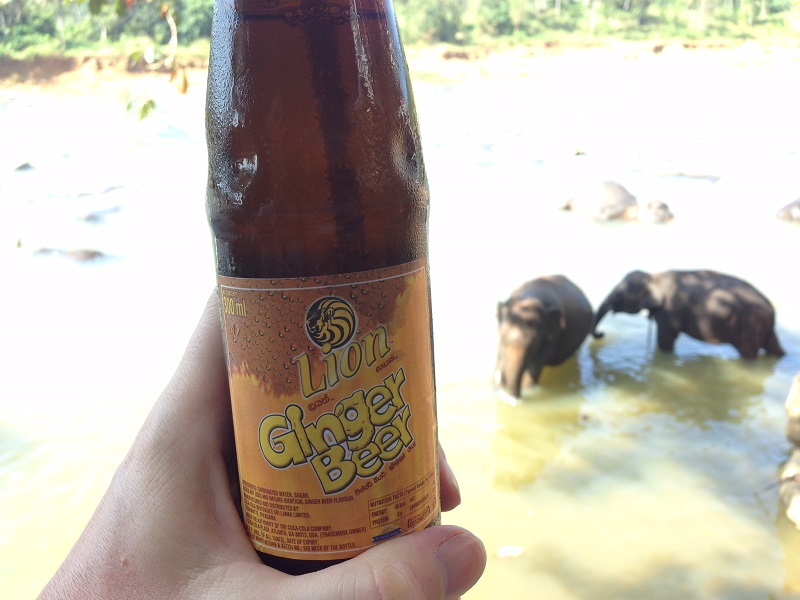 Source: Link
This drink is a perfect match for spicy foods that you can try out while visiting Sri Lanka. Prepared with natural Ayurvedic ginger grown from local farmers in the hill country, Elephant House Ginger Beer is a famous Sri Lankan soft drink proclaimed to have Ayurvedic properties that aid digestion and relieve drowsiness after a heavy meal.
Toddy and Arrack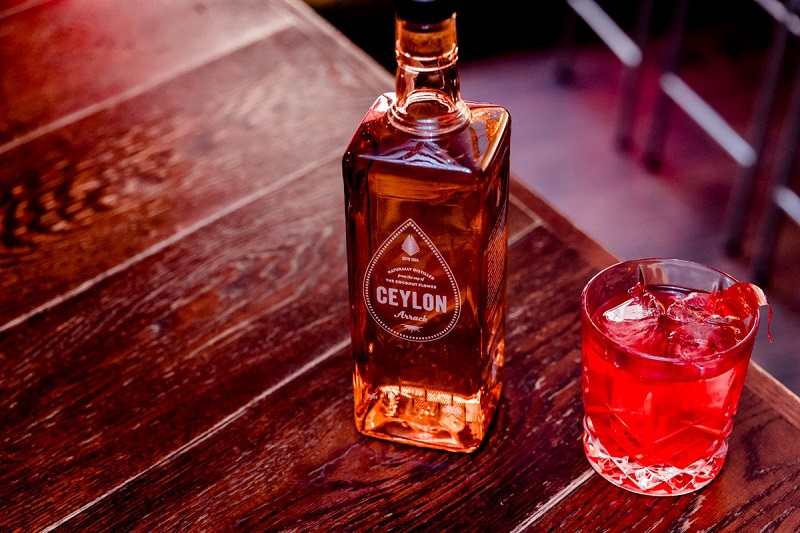 Source: Link
If you are a great lover of alcohol, this drink is for you. Although made from fermented coconut palm sap, Toddy is a light alcoholic drink (4%) served in Toddy shacks around the country. Toddy is drunk like beer but doesn't taste like it. It is more like vinegar, and you can find the palm trees along the coastlines of Sri Lanka.
The sap becomes mildly alcoholic after fermenting immediately into Toddy. Arrack is one of Sri Lanka's most traditional drinks, which has a high percentage of alcohol (60-90%) distilled from palm syrup or Toddy. The golden-colored drink is sometimes mixed with Sprite, Coke or ginger beer, with the intention of turning it into a cocktail. Once prepared, it tastes like something between rum and whiskey. Toddy and Arrack are often referred to as the national drink of Sri Lanka.
Ceylon Tea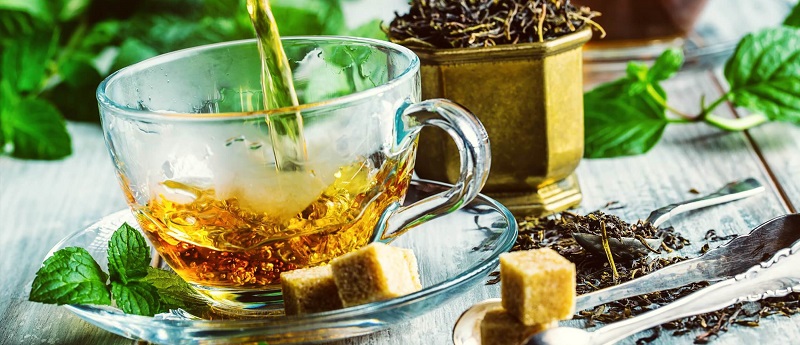 Source: Link
Tea is one of the most common drinks in Sri Lanka, and the country is renowned for being the third-largest tea producing country in the world. You can enjoy the best of Ceylon tea in tea houses with a view of the beautiful tea plantations in the highlands. Tea plants were produced by the British in the 19th century, and Sri Lankans enjoy their tea very sweet. As a tourist, you shouldn't miss mixing with the locals to enjoy tea, especially in the morning.
Faluda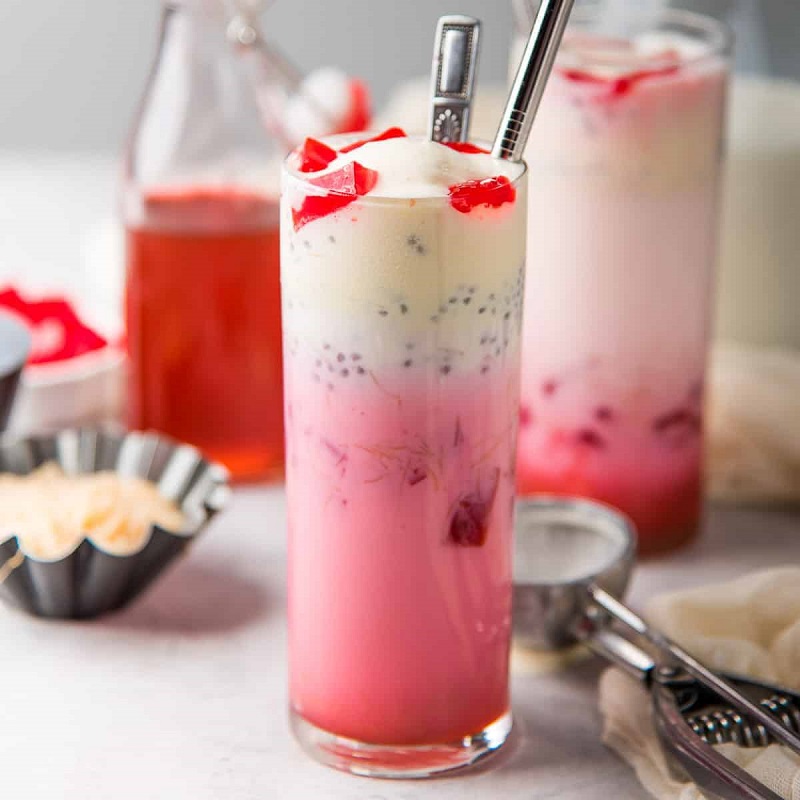 Source: Link
This drink is a bit apprehensive because of its pink color and musky smell. It's also sweet, prepared from milk, basil seeds, rose sherbet syrup, vermicelli noodles, and red jelly. People love it because it's tasty and refreshing as it was also prepared from Colombo water.