Touring the beautiful city of Nuremberg is a beautiful experience. Having cocktails or a chilled bottle of drink in one of Nuremberg rooftop bars is the smartest way to relax on a sunny day of sightseeing. This is why we have come with the best rooftop bars the German city of Nuremberg has to offer.
Skybar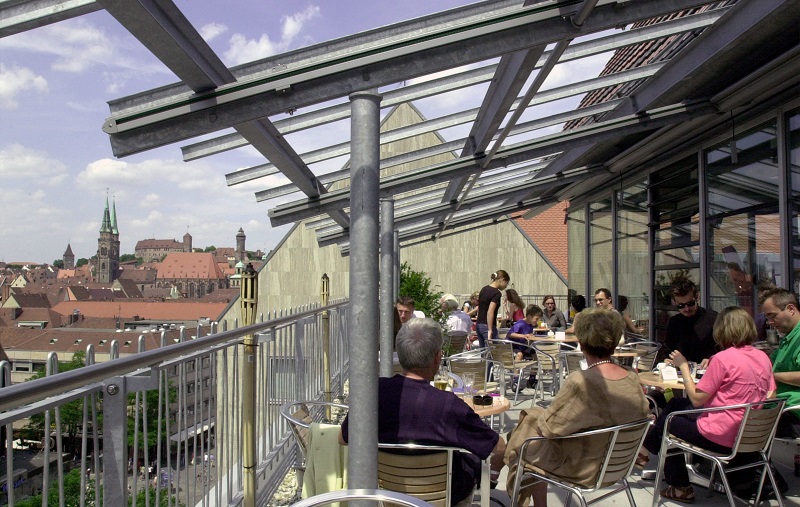 Source: Link
Located on the 4th floor of Admiral Theatre, Skybar is a famous rooftop bar in Nuremberg. It is has a reputation for being the best bar in town with the prettiest view. It is an ideal place to have classic cocktails of over a hundred varieties. There is a good range of wine that you can choose from as well as nice salads, yummy burgers, and tastefully prepared pasta. If you are around the area during the daytime, you could settle for some nice coffee and cakes. There's no need to worry as you will find the prices of food and drinks to be pocket-friendly. You will also find the bar simply amazing and luxurious from the outside and as well from the inside when you come up through the stairs. The terrace at the bar gives you an impressive view of the city's most prestigious castles. Skybar is the best place for a good night out with friends.
Adina Rooftop Terrace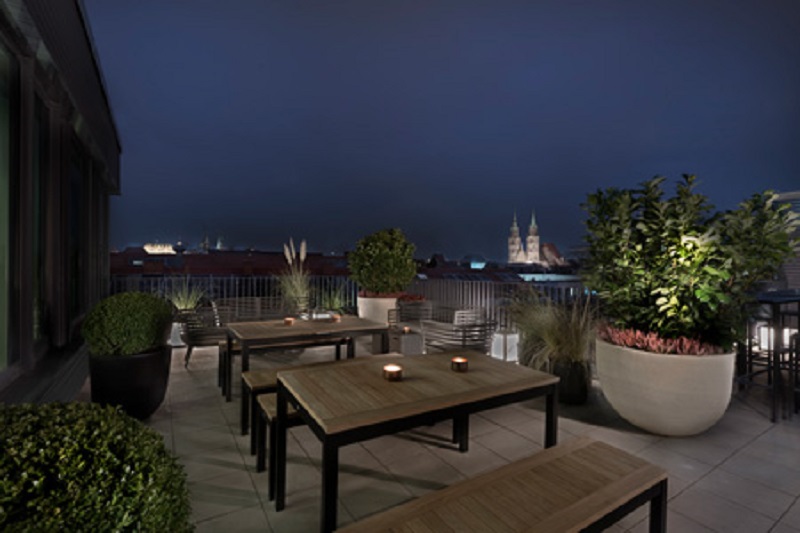 Source: Link
If you are looking for the perfect spot to take in the stunning view of Europe's most magical medieval city, then you should pay a visit to Adina's rooftop terrace. The stylish rooftop terrace is located in Adina Apartment Hotel, which also accommodates visitors that want to spend the night over. The rooms are large and very comfortable. Adina hotel is rated as one of the best hotels in Nuremberg. It is a nice place to enjoy a wine or sip a warm hot chocolate with friends as you overlook the endowment of the ancient city. Events like weddings, birthdays, family parties and conferences, or company events can even be hosted here.
Loom Cocktail Bar And Lounge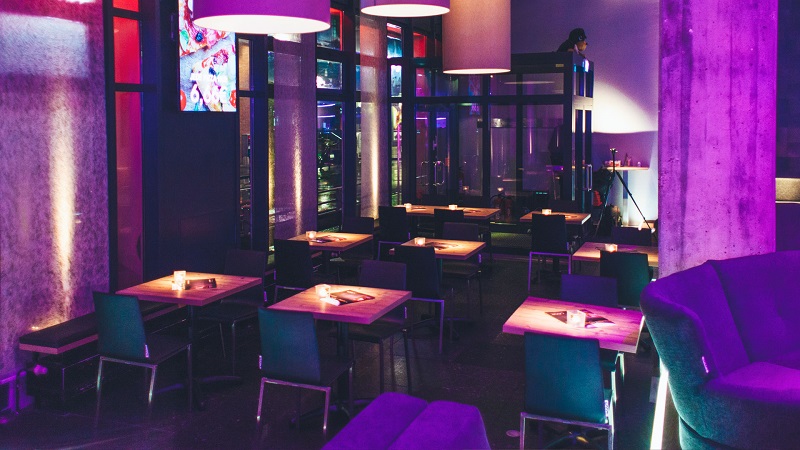 Source: Link
Another great place for you to enjoy a wonderful round of cocktails is Loom, especially if you are a fun seeker, like most people that visit Nuremberg. Although located right in the heart of the city, this unique bar and lounge are ready with lots of good humor. The cocktail bar serves unique cocktails. Loom has a high-quality restaurant that offers great dishes inspired by different continents in a lively and cool atmosphere. They also offer the best shishas in the world and delicious cuisines with influences from all over the world.
Korn's Bar And Restaurant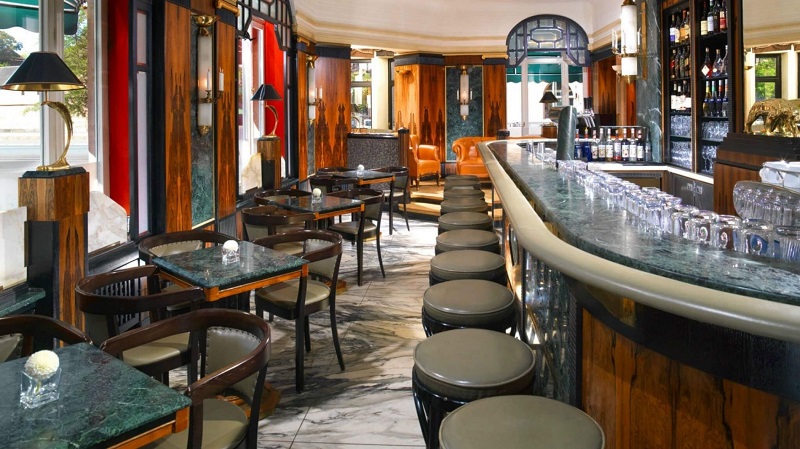 Source: Link
Korn's bar and restaurants is an amazing rooftop terrace for hosting events. The stylish vintage bar and lounge offer a convenient and warm ambiance and unbeatable serenity, which is ideal for relaxing. It is a perfect place to spend a Saturday evening. You can enjoy a variety of drinks at the bar, including wines, cocktails, liquors, etc. You wouldn't want to miss out on the delicious cuisines prepared by the wonderful chef in the restaurant. The terrace offers visitors spectacular views of the city's skylines.