Cardiff is a beautiful city in the United Kingdom, but a smart way to enjoy its beauty and ambiance is by strolling into the superb rooftop bars the city has to offer. The panoramic views the roof terraces have to offer, as well as the delicious cuisines, will make your experience an unforgettable one. Meanwhile, here are the finest rooftop bars you can find in Cardiff.
Kokos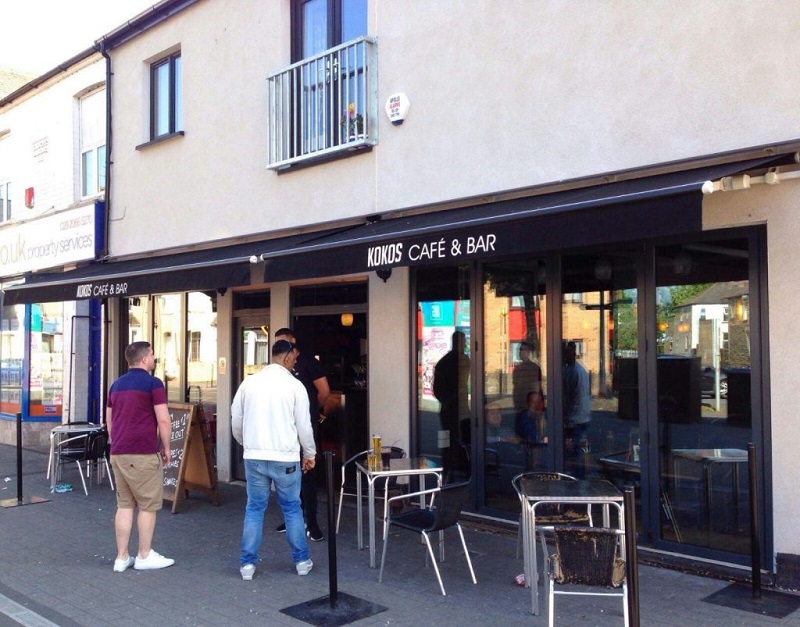 Source: Link
Sitting on the roof and looking at the city at Kokos' with a glass of drink in your hand is an ideal way to spend a perfect day. Kokos bar offers a cool environment for relaxation, and it is mostly filled with students. It is a good spot for those who haven't the time to explore the town or probably need a drink before they get out. There is a good selection of cocktails where you can get at an affordable price. Kokos bar also offers a nice food menu.
The Great Western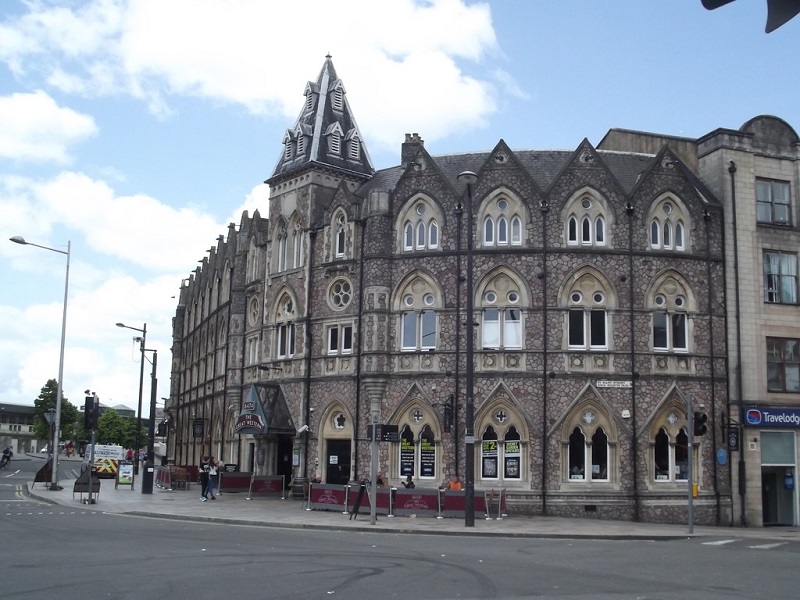 Source: Link
Pubs are good places to enjoy a couple of drinks. Did you know that the popular Great Western Pub has a roof garden that you can relax and get stunning views of the surrounding streets? It is a small place that the staffs refer to as 'secret garden' where it is mostly visited by drinkers throughout the city. You can enjoy a modest piece of fresh air while sipping from your favorite bottle of drink.
Lab 22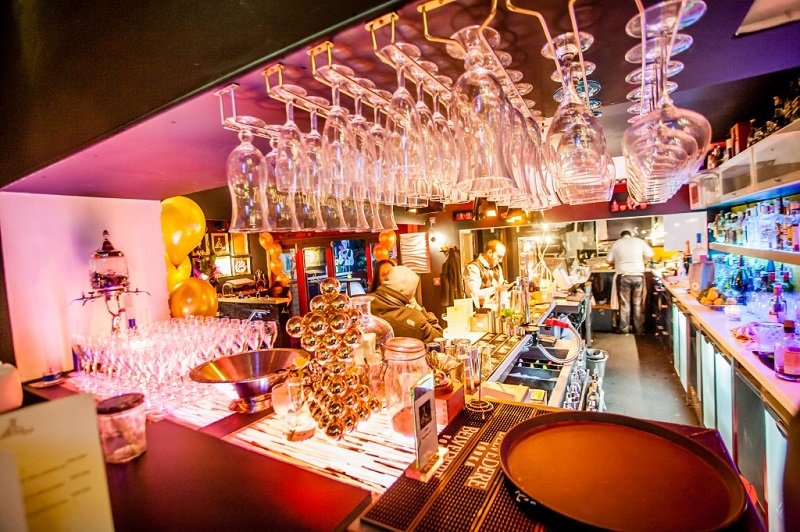 Source: Link
There's no perfect place than Lab 22 for you to settle for the finest cocktails recipes in Cardiff. Lab 22 is an intimate cocktail bar located in the middle of the city. It has a cozy and heated rooftop terrace to suit your convenience while enjoying the sumptuous cuisines offered in the restaurant. You will find the staff very friendly and the service awesome. Lab 22 is an ideal spot to spend the best moments with families and friends.
Jacob's Market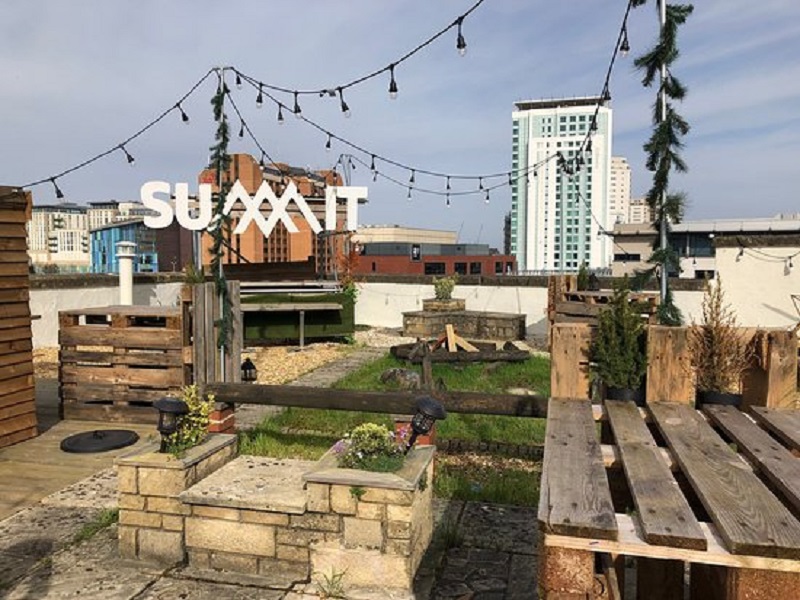 Source: Link
Everyone thinks Jacob's market is only a destination for buying and selling, but little did they know that its roof is open onto an impressive view of the city. The market sells everything from war medals and antique silver to vintage clothes and furniture. A smart way to take a break from shopping is by strolling into the fabulous rooftop terrace that offers delicious menus and tantalizing drinks. While relaxing, you will have a great view of the city's beauty. The rooftop terrace is famous for being used for weddings and open-air cinema events. It is the most suitable location to keep up with the city's sun.
Juno Lounge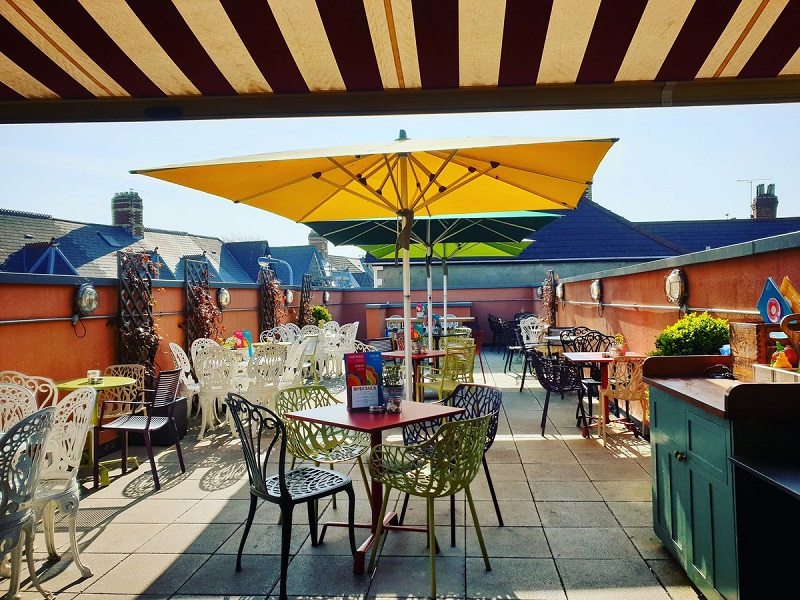 Source: Link
If you are looking for an ideal place to break off from a sunny day in Cardiff, the Juno lounge wouldn't be a bad idea. The 50-seater roof patio located in one of the busiest streets in the city is always flooded with people trying to ease themselves off a hectic day. Trying a bourbon milkshake from the cocktail menu or one of the sweet alcoholic versions from an impressive list is a smart way to enjoy your visit to Juno Lounge.