1. Polish dumplings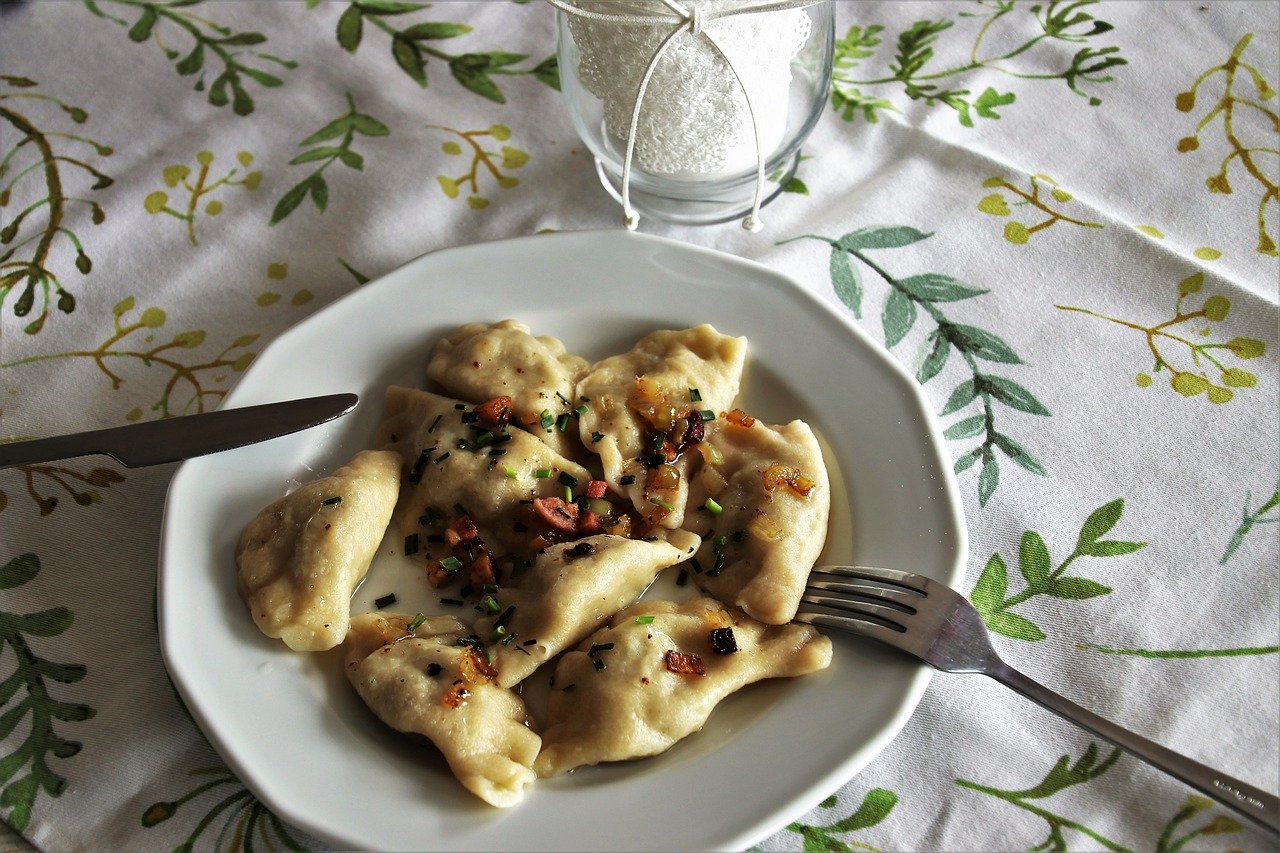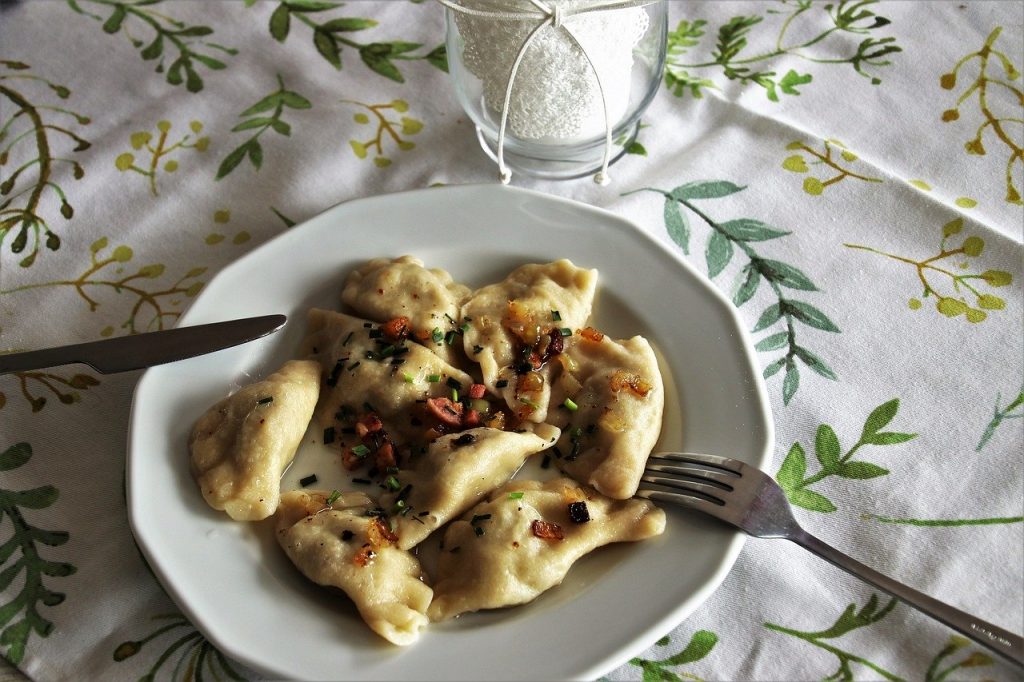 Fancy tasting some of the most iconic Polish foods? Poland is an amazing country with plenty of beautiful things to do and see, and food is definitely one of those. The best way to get to know a place is by tasting its local delicacies, and there you can find a huge variety of foods. Polish dumplings or Pierogi as it is called in Polish. It is dough rolled out and filled with a variety of ingredients and can be served both sweet and savory. Some of the most popular fillings include meat, saeurkraut, and mushrooms, or raisins, sweet cottage cheese, and seasonal food.
2. Zurek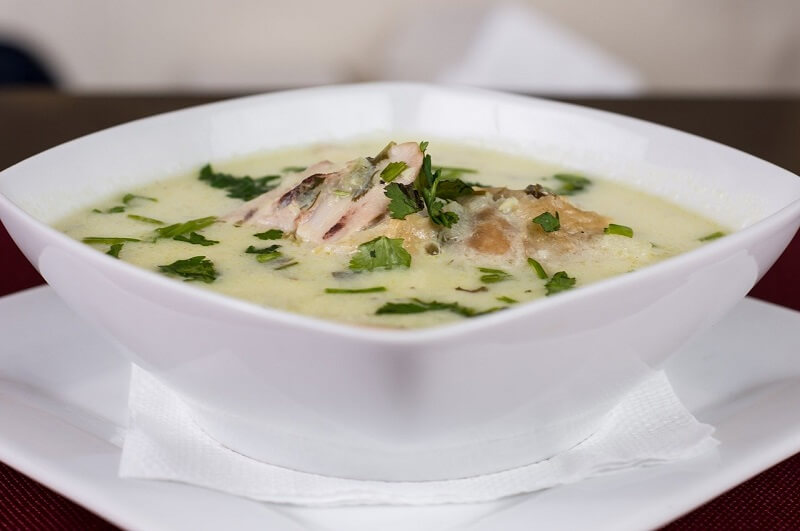 A different and easy to make soup is Zurek, which is a popular dish in the West Slavic countries, but the Polish one is the tastiest version. It is made of rye, sausage, bacon, or ham. It is a soup usually served during Easter and has a creamy and smoky taste. Totally worth it!
3. Cabbage Roll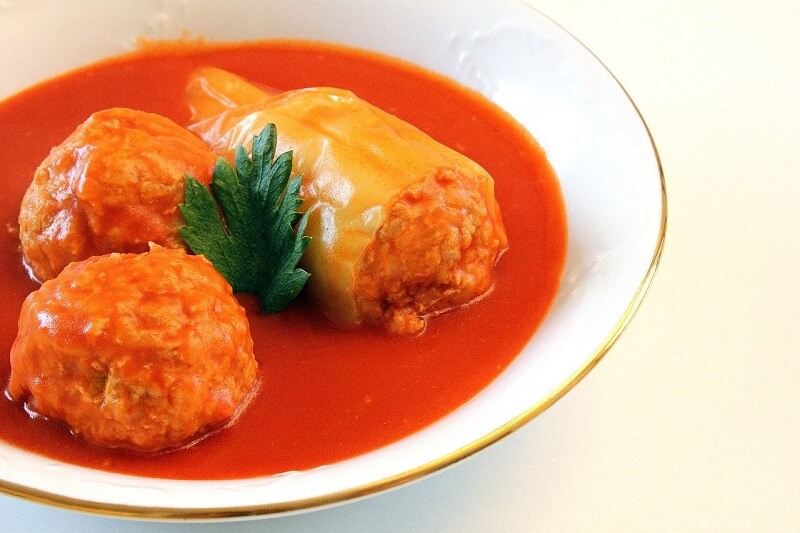 Cabbage rolls in Poland are exceptional and delicious, so it is definitely a dish that worth tasting. They are made with mincemeat, mushrooms, and onions. The filling is rolled out in a cabbage leaf and stewed for hours. It is usually served with boiled potatoes or bread which are dunk into a thick tomato sauce.
4. Potato Pancakes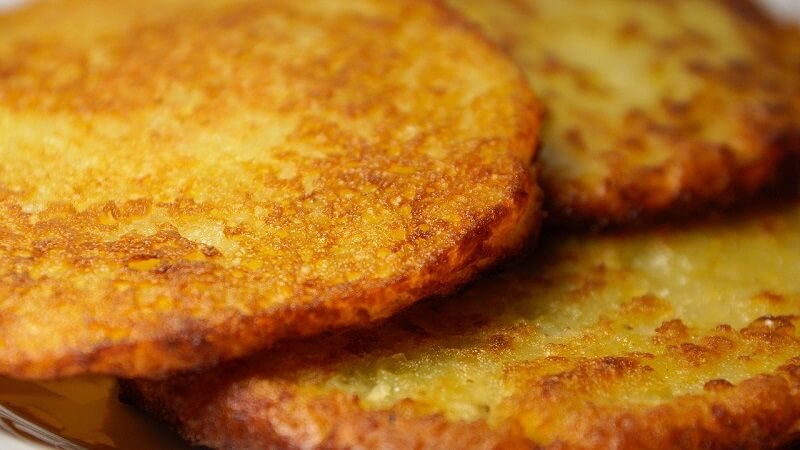 A traditional comfort food recipe is the potato pancakes that are incredibly delicious in Poland. There are plenty of recipes to make those pancakes, and definitely every family in Poland has its own. The most common ingredients include potatoes, eggs flour, grated onions, and are deep-fried. They can usually serve with applesauce or sour cream.
5. Kotlet Schabowy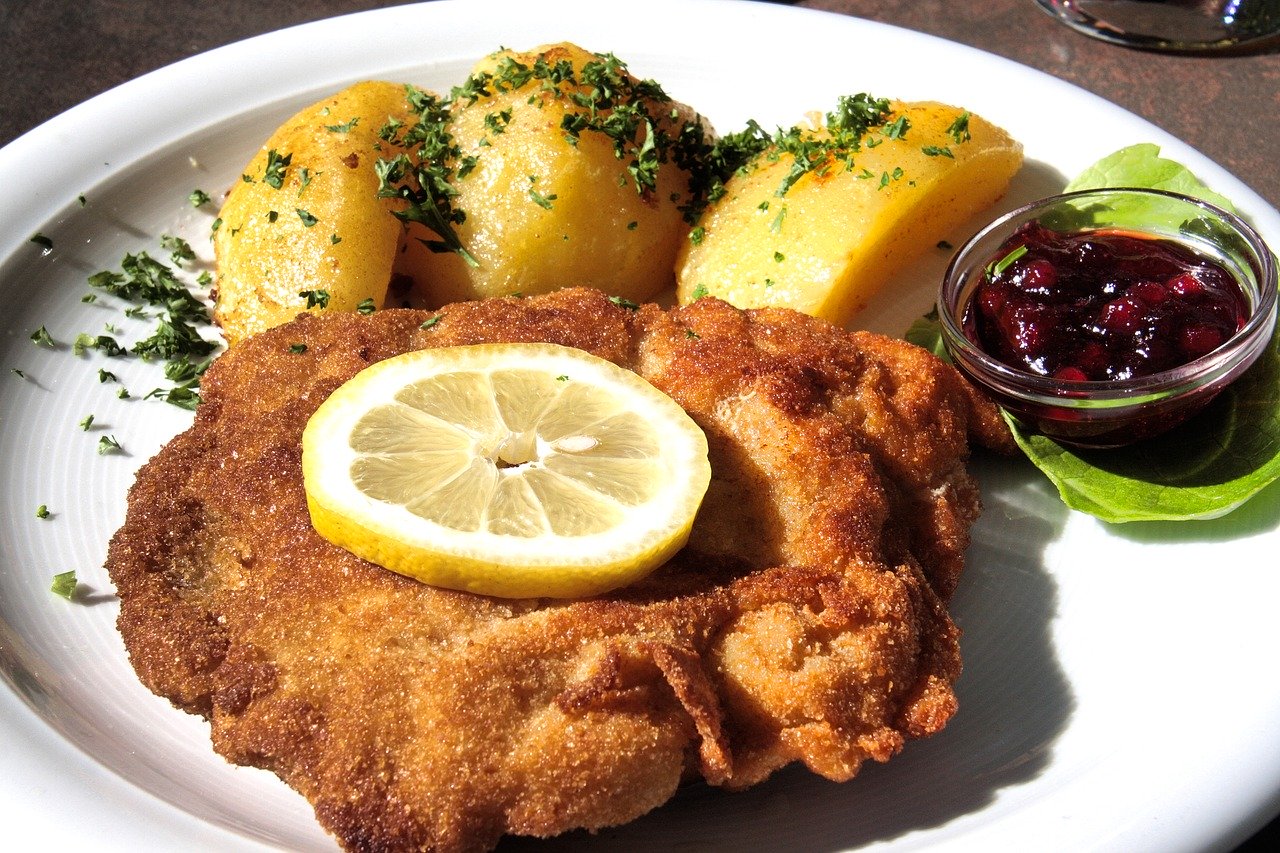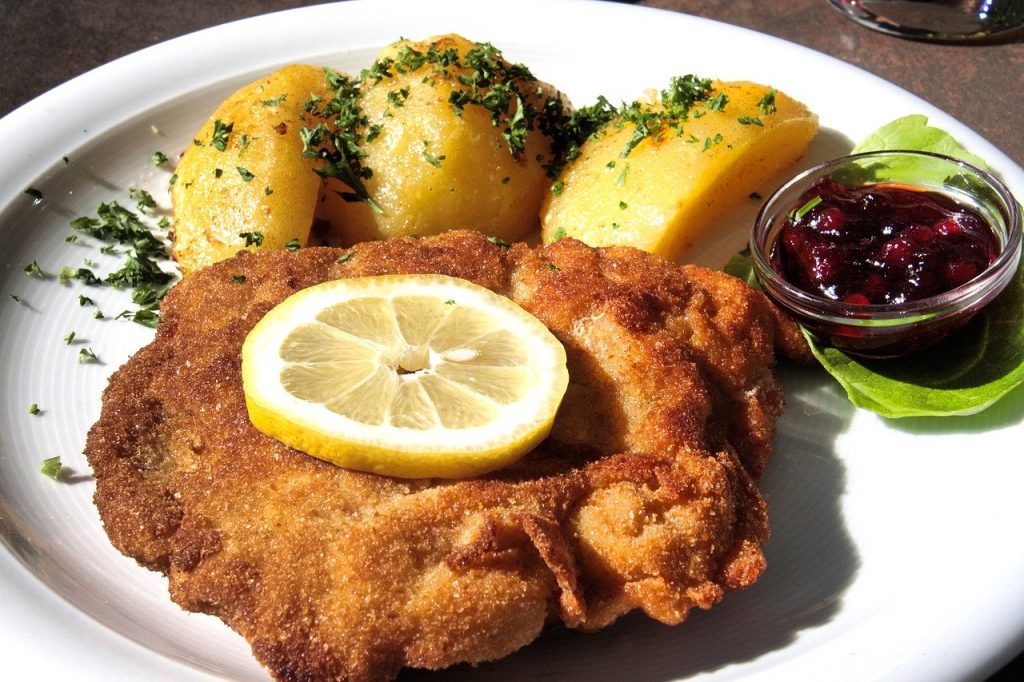 This is a traditional Polish recipe that is made with a pork cutlet in a coating. It is quite the same as the Viennese schnitzel, but Polish have their own recipe. It is perfectly combined with boiled potatoes and warm beets. Totally recommend it!
6. Goulash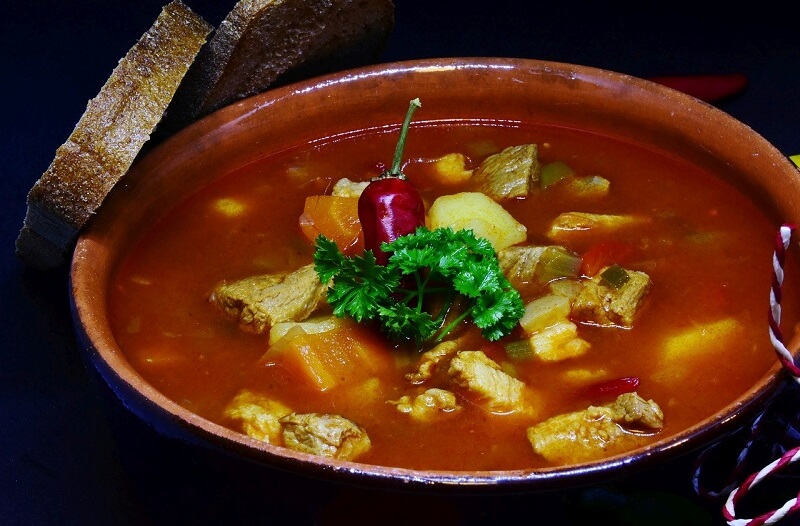 It is the typical Goulash recipe which is traditionally made in other Central European countries, but as it is normal Polish have their own recipe. It is originally made with tender beef, carrots, mushrooms, onions, paprika, all creating a broth.
7. Kaszanka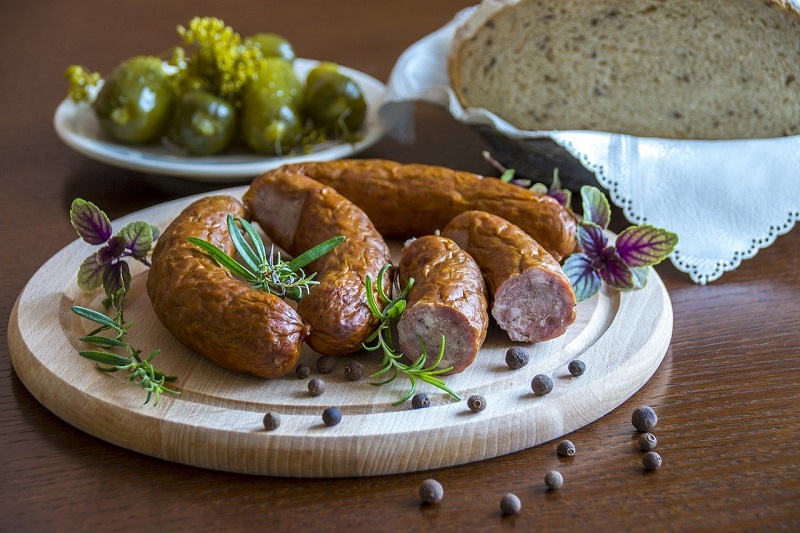 The traditional Polish Kaszanka is a recipe made with pig's blood and buckwheat kasza, salt, and pepper, onions, and stuffed to pig intestines. It maybe sounds a bit disgusting and not the first option to have, but it is a staple in Polish cuisine.
8. Kluski Slaskie

It is also a food similar to dumplings but made in a quite different way. The recipe is quite easy consisting of eggs, mashed and boiled potatoes, a rich gravy, and boiled red cabbage. It is one of a kind dishes in Poland and totally worth it.
9. Pork Hock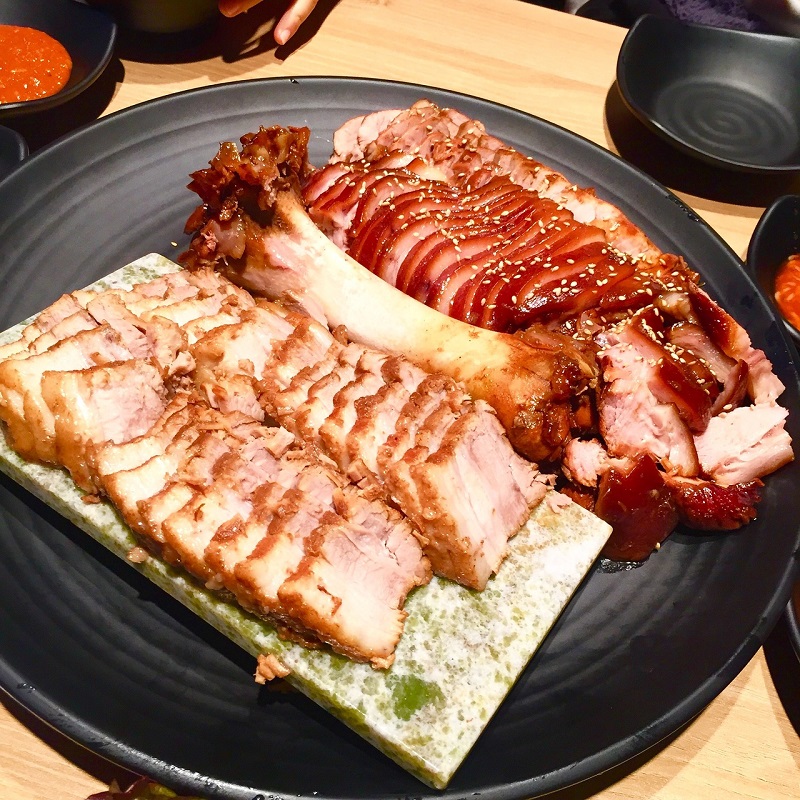 This recipe is made of the ankles of the pig and it is one of the classiest recipes in Poland. The perfect food option when visiting this country is the pork hock, especially when it is cooked for hours and it is tender. They usually serve it with vegetables, boiled potatoes, and some saeurkraut.
10. Wild Mushrooms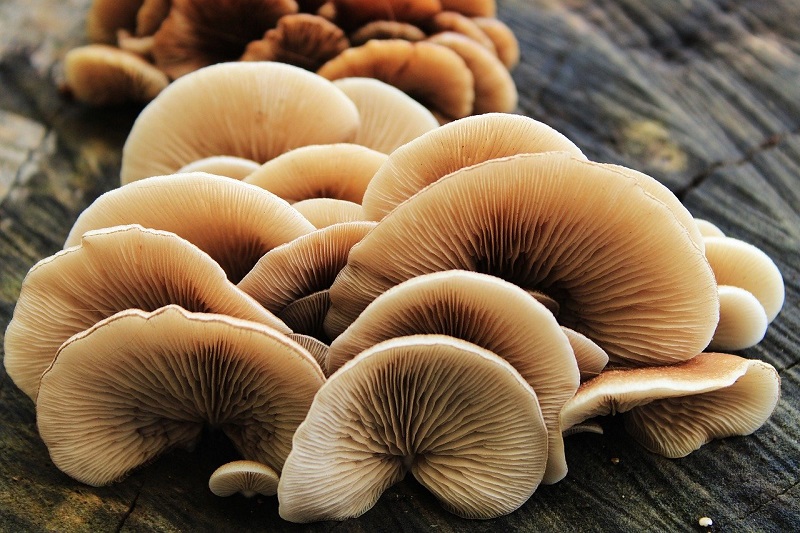 This is more an activity rather than a specific food, as in Poland you can have the option of going to collect wild mushrooms in an organized group. They regularly have plenty of recipes with mushrooms, such as sauces, soups, or maybe in scrambled;ed eggs. It is definitely something not to miss.