1. Burek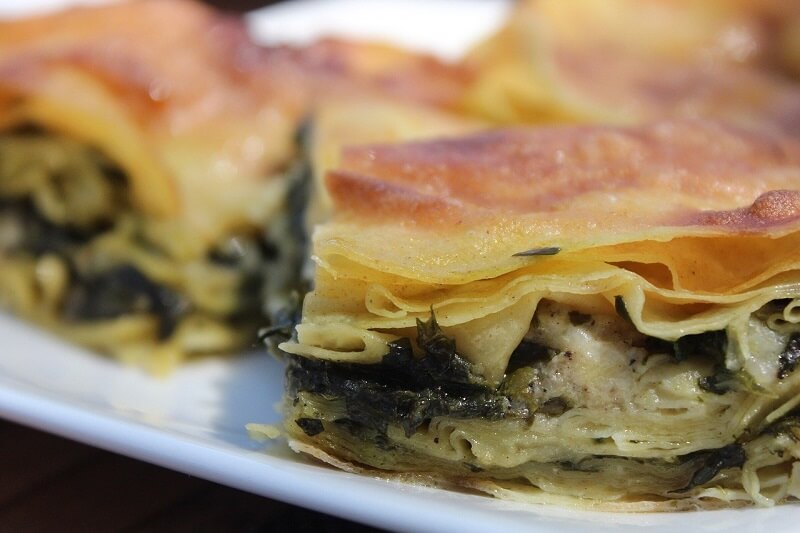 Albania has one of the most delicious gastronomies in the Balkan Peninsula, and that's a good reason to visit. If you are looking for the most iconic Albanian food, then you should know that it is fresh and tasty. One of the most iconic foods you will see almost everywhere in Albania is the burek. It is a pie made with phyllo pastry and a variety of fillings. You can start your day with a cheese burek, where many local bakeries offer, or taste spinach and meat pie.
2. Fergese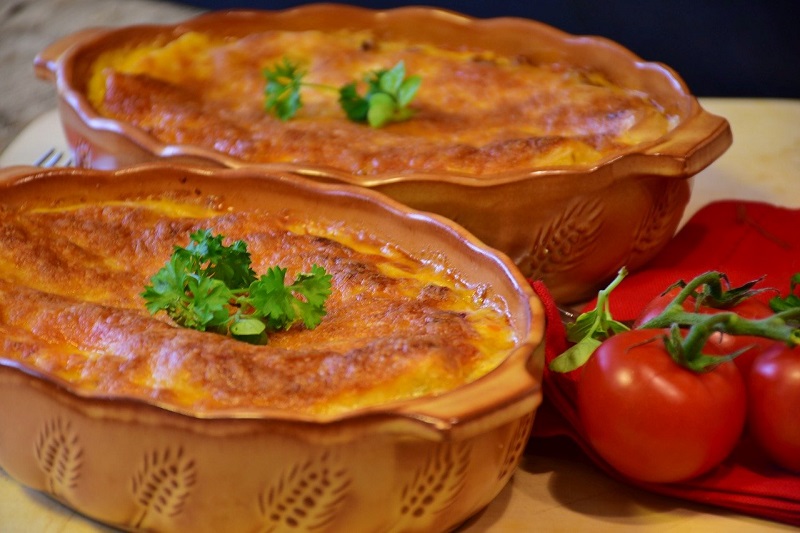 Fergese is one of the tastiest food you could taste in Albania, and it is served almost in every restaurant. This dish is made with tomato, peppers, and cottage cheese, and Albanians used to eat it during summer months. It is traditionally cooked in Tirana, and the wider area, but also each region has its own recipe. It is a perfect combination with freshly baked bread.
3. Tave Kosi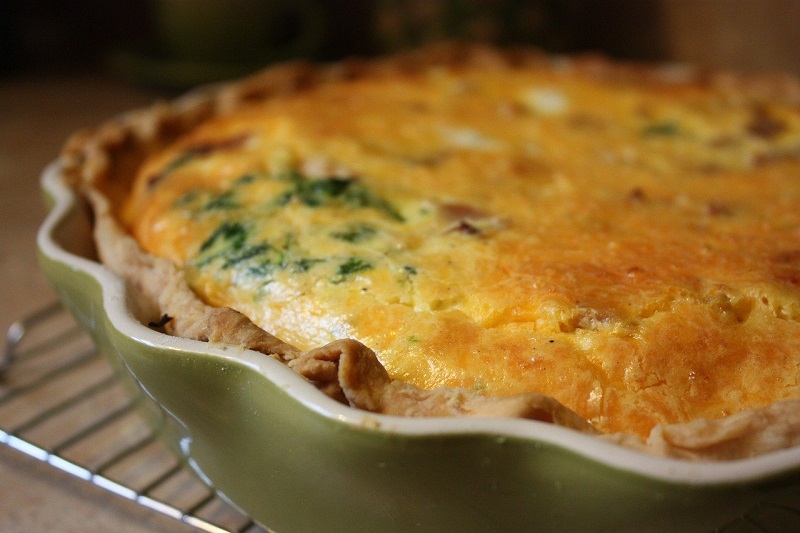 Tave Kosi is one-of-a-kind dishes you can taste in Albania, and especially locals loved it. This dish is usually made in Elbasan, so the ideal place to taste is there, which is in a close distance to Tirana. This tasteful food it seems like quiche, but it is made with lamb, yogurt, and eggs in order to create a creamy sauce.
4. Peppers filled with Cheese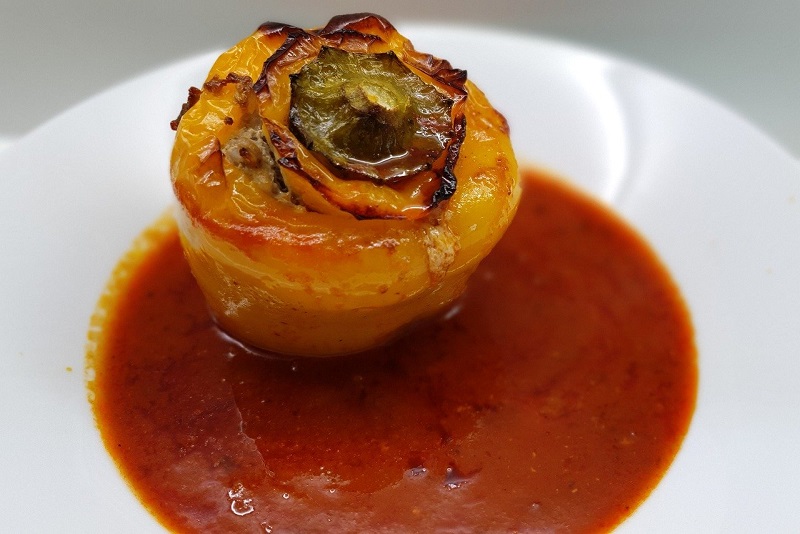 A colourful and summer food, as the peppers usually are in blossom during the summer months. Albanian cuisine has plenty of vegetables in its food, but this is so delicious. Red and green peppers are filled with a local creamy cheese called guise, rice, and spices and then baked. Absolutely mouthwatering!
5. Fried Cheese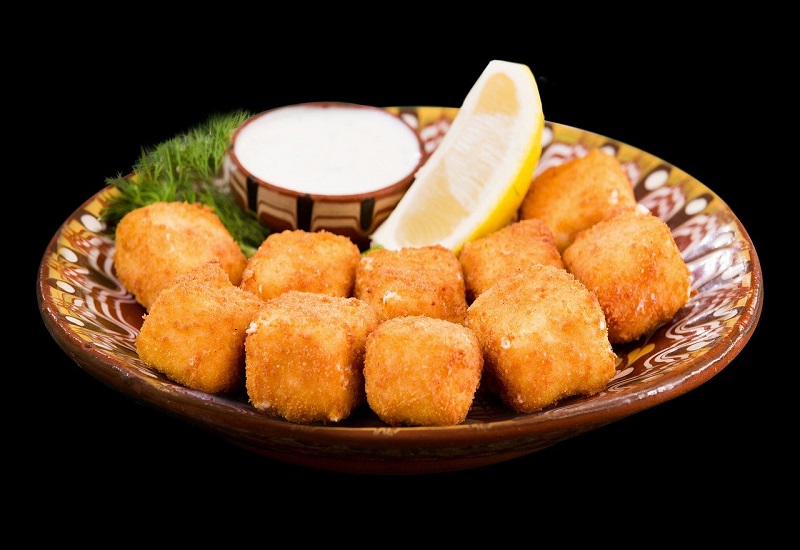 Albania has plenty of local cheeses, and all are so tasteful that definitely are a must-try. This dish is usually served as a starter, and you can find it mostly in the South of the country. The cheese called kackavall, and it is a yellow salty cheese. There are many variations in serving, such as grilled, in a salad, or in other foods, but the best way to have it is fried.
6. Baklava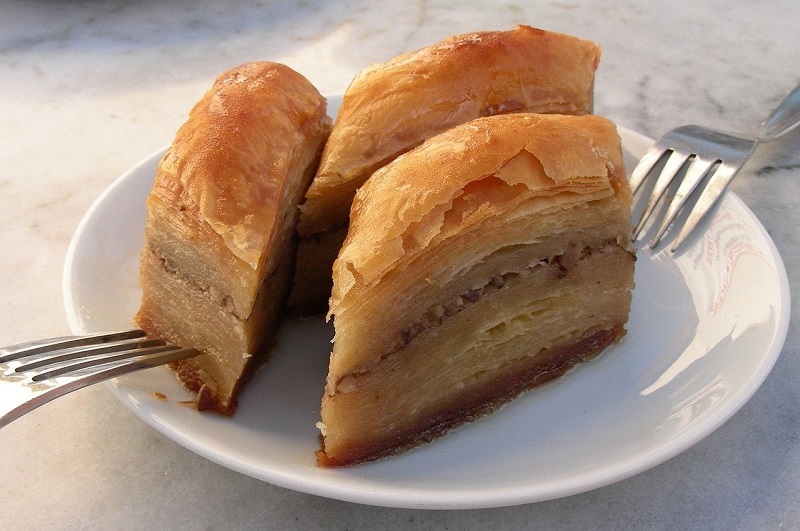 It is the typical sweet of Turkey, but you can find it also in Albania in a variety of fillings and shapes. There are quite differences in how they make it in Albania, but it is also tasteful. Additionally, baklava in Albania is a dessert which is made for celebrations such as in New Year's Eve, or in a wedding celebration.
7. Trilece
Trilece is also a sweet dish, and one of the favorites of Albanians. The word is Spanish and means three different kinds of milk, which means that the cake id made of those kinds of milk. It is a cake made with cream, concentrated milk, and regular milk, and has a liquid and creamy substance.
8. Grilled Meatballs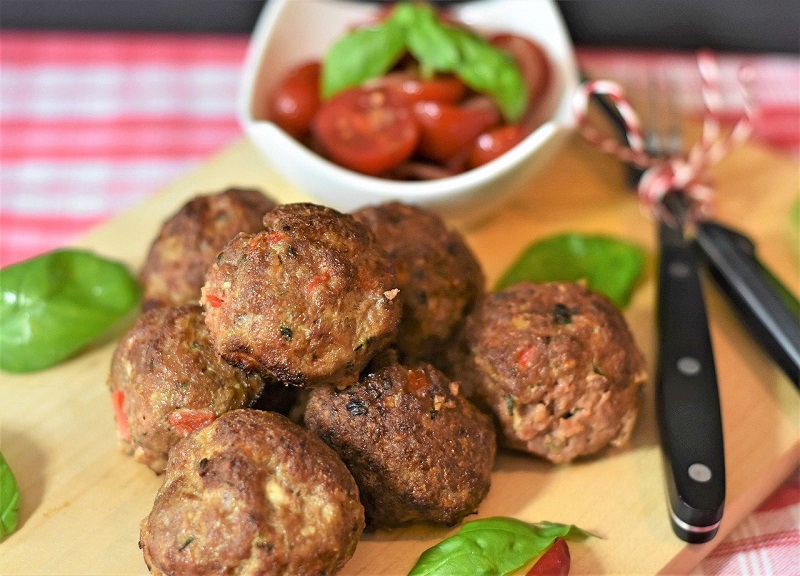 Meat is another popular food that Albanians loved to eat, but the most known are meatballs or as the locals called them qofte. They are made of ground beef or pork meat seasoned with spices and mint. The best way to serve it is grilled with raw onions and salad. It is one of the tastiest street foods you can taste there.
9. Grilled Meat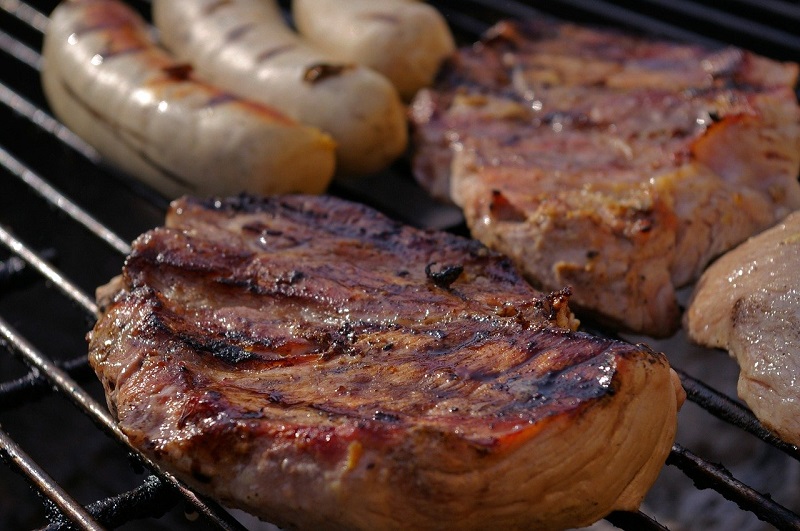 Grilled meat has a tradition in Albania, as they only serve locally produced meat, so it would be the freshest meat you can ever taste. Many restaurants or grill houses serve grilled meat, and you can find almost everywhere something to eat. The best option is to order a big plate with mixed grill meat, served with salad and local beer.
10. Grilled Vegetables and Fish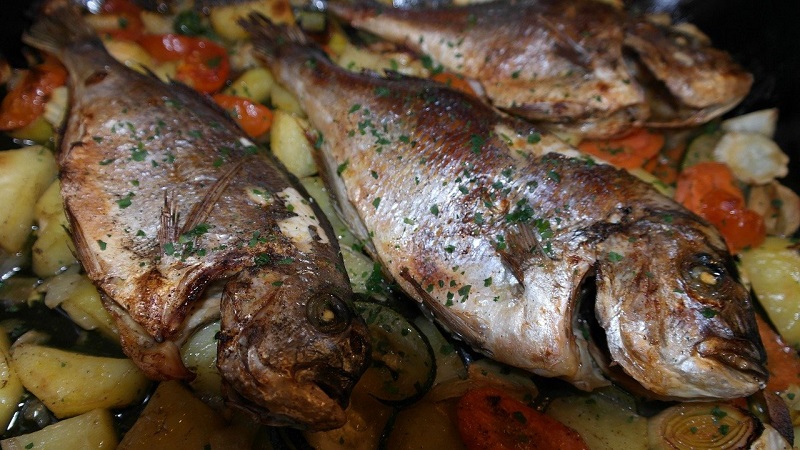 One of the best things about Albanian cuisine is that it has plenty of vegetarian options, as they love vegetables. Some locally produced vegetables are eggplants, peppers, zucchini, tomato, and onions. The best way to have it is grilled and if you wish to accompany, then that will be grilled fish. In the South of Albania fish is a must-have lunch option.