What are the most Famous churches in Bath?
Bath Abbey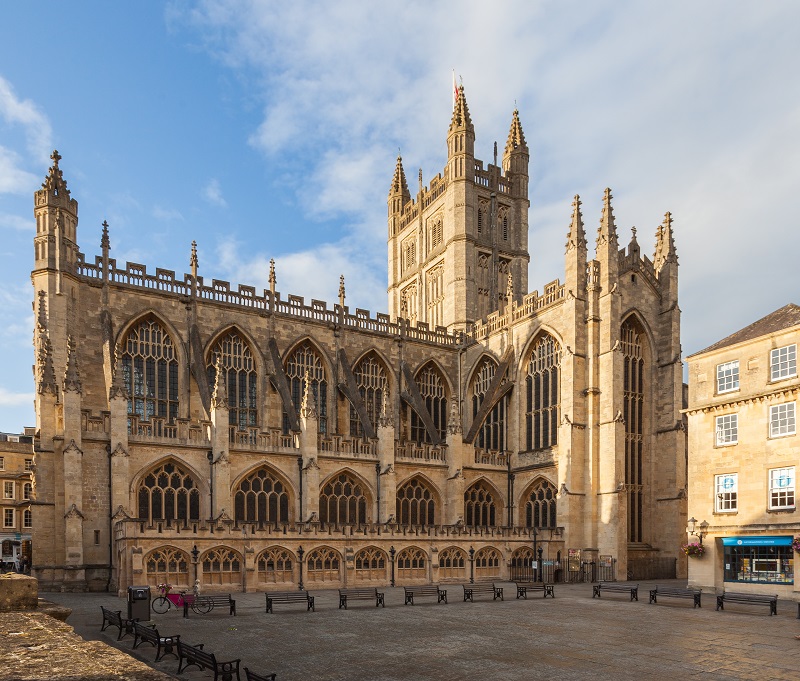 Source: Link
Bath is an important city in the United Kingdom partly because of its Roman heritage. Also, it has been a city of religion and spirituality, which is why there are many important church buildings here. If you're on a visit to Bath, here are the most famous churches you ought to check out. Everyone who has set foot in this church has testified to its beauty, power, and glamour. Founded in the 10th century and rebuilt over a long period, the Bath Abbey has remained a central part of the history and culture of the Bath and England. Its perpendicular Gothic architecture, listing as a grade I building, and the construction material of Bath Stone makes it a unique structure. Interesting aspects of the church includes the Bath Abbey vaults of intricate design and the entrance. There are also beautiful windows, 52 in all, making up 80 percent of the wall. Bath Abbey also has towers, bells, and the memorial to William Bingham. Click the next ARROW to see the next photo!
St John the Evangelist Catholic Church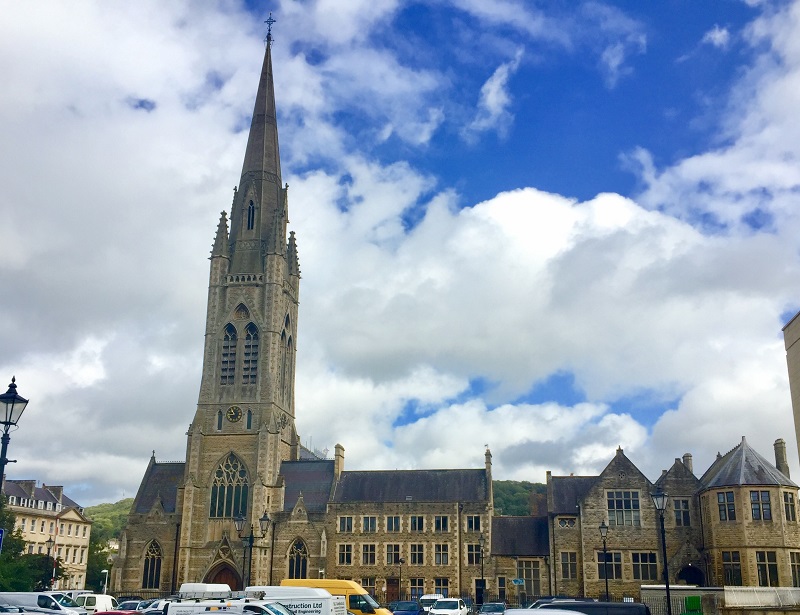 Source: Link
You can find this church at South Parade, which is a central location in the city of Bath. It holds more than 150 years of history and offers a quiet and conducive atmosphere for all kinds of people to stay. Outside of the church, you can see how it dominates the skyline and is different from other buildings because of the gothic style. When you get inside, you have the feeling you're in paradise. Every inch of space is evidence of creativity. When you visit Bath, you don't ever want to miss this cathedral for anything in the world. It's good for so many things including worship, baptism, Bible teaching, choir, and weddings. Click the next ARROW to see the next photo!
Bath City Church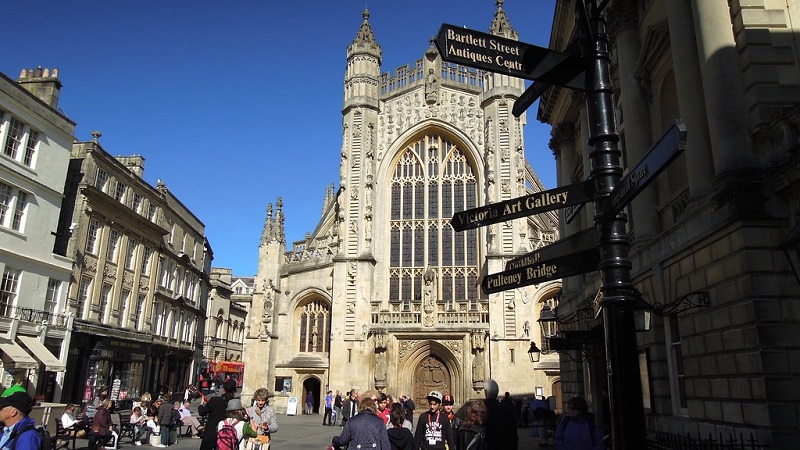 Source: Link
When you talk about a church built with a purpose you're essentially referring to Bath City Church. It's a beautiful and imposing structure that stands as evidence of the personality and style of the people. Many tourists like to see the place because of photo opportunities. So, don't forget to come along with your camera to take amazing pictures to add to your album collection. Bath City Church offer visitors an opportunity to redefine their faith and seek the face of the creator. There is nothing like staying here for a worship session to experience pure and undiluted spirituality. Click the next ARROW to see the next photo!
St. Michael's Church, Bath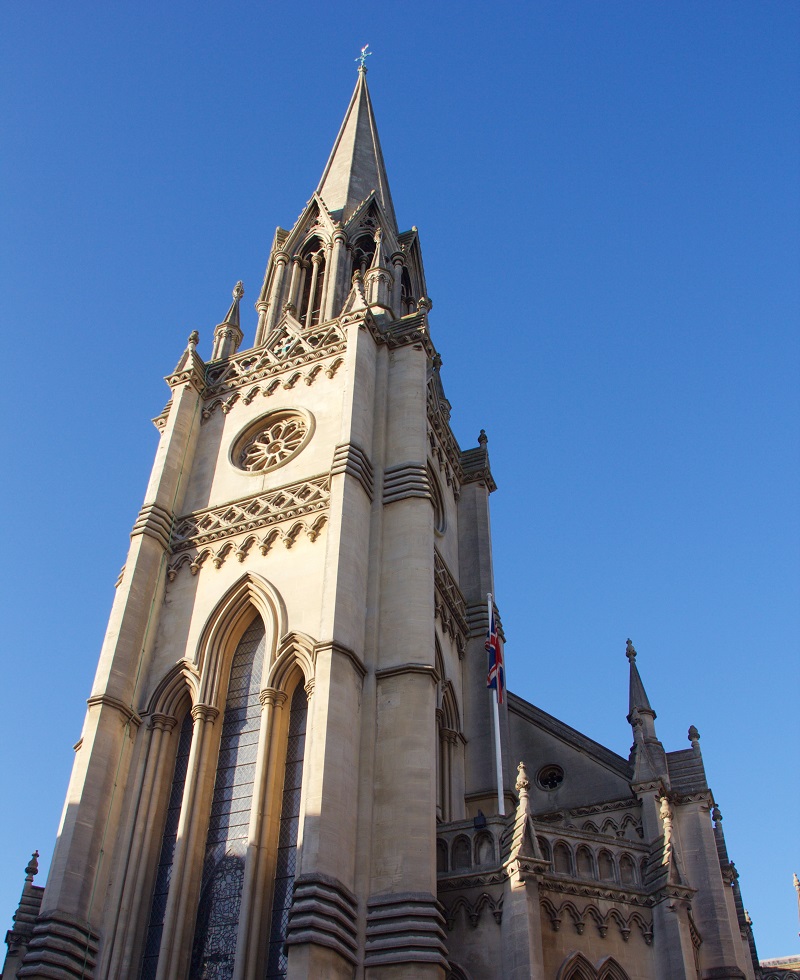 Source: Link
Located between Walcot and Broad Street, this incredibly enticing structure is one of the famous churches you should never miss. The structure was designed by British architect George Phillips Manners, who delivered a masterpiece that dominates the skyline of Bath. St Michael's Church offer quality time for visitors to relax, blend into the community, and express themselves as freely as they can. Sunday service in this place is always wonderful with great music, choir, and refreshment. Also, the church regularly hosts events so if you're lucky to be around at such a period then; you're in for some great treatment. There are also plenty of quality restaurants and cafes around where you can sit down and have some food if you're hungry.