If you've never tried crazy golf before, and you're visiting London then this is your chance. After all London is the capital of mini golf all over the world with venues from Battersea to Mayfair and Shoreditch. If, however, you've a big fan of crazy golf then this post will be essential in finding the very best and coolest courses in the metropolitan city of London. Don't get lost, make the best of the holiday and sink all the balls in the holes!
Truly, whether it is a rooftop bar or an underground venue, Londoners go absolutely bonkers for crazy golf. This is obvious if you look at how many new and unique courses there are in the city. Each venue has its own peculiarities and challenges. It is considered top entertainment and is definitely worth a try. But without further ado, let's take a look at the best courses in the city.
Plonk Crazy Golf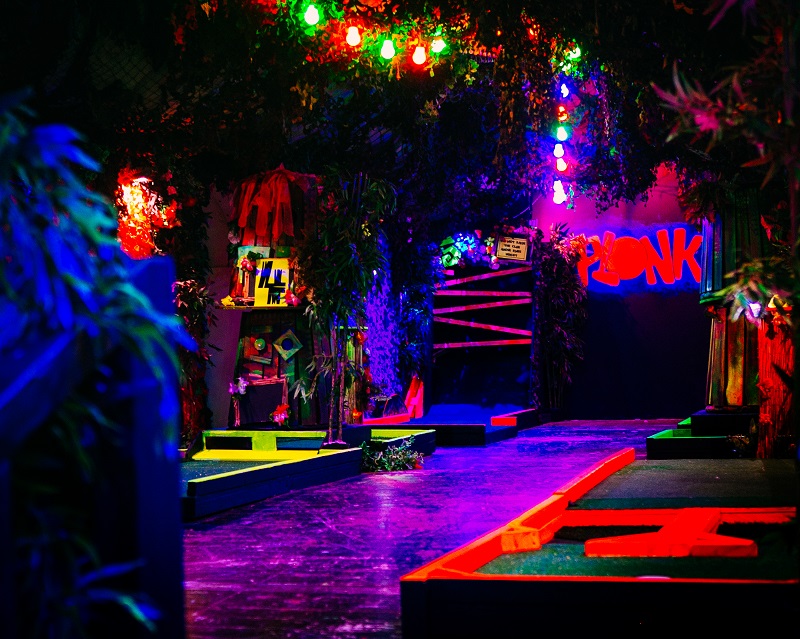 Plonk Crazy Golf has several different venues spread across London and other big cities in England. The one at Hackney is one of its best, but Camden Town, Islington, Shoreditch & Hoxton are also worth mentioning. Their courses are all unique and quirky. The decoration of the venues is very colourful with disco lights illuminating the courses. The games themselves are quite amusing, with holes featuring tricksy little mechanisms that fire the ball, a loop the loop, and many incredibly steep ramps. You'll need to go all out to clear them!
Swingers West End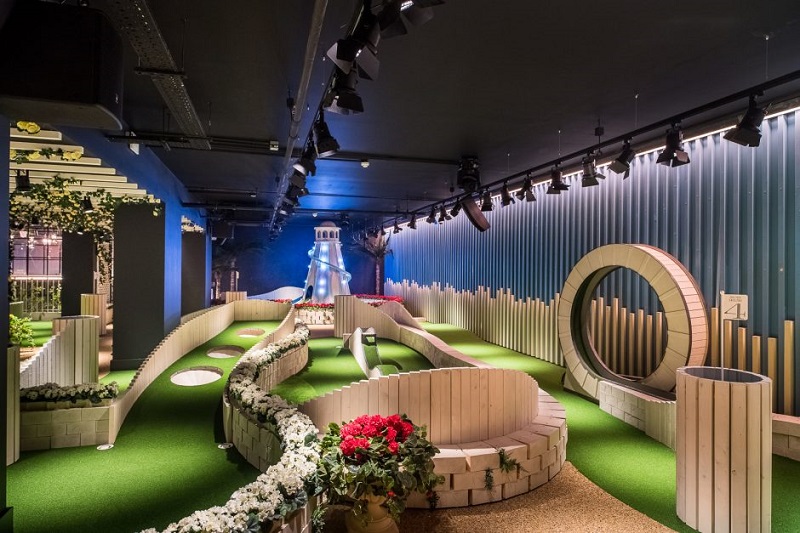 Swingers West End is a mini golf venue located in Marylebone, and only the second of it's type, with a nine-hole course. One of its famous courses is the Helter Skelter, which includes a lot of loops that will have you going round ad round. Additionally in this mini golf course you'll find a Big Wheel course, which can be even trickier, with tiny mounds that'll have you feeling like a true hill-seeker. Decorations in the venue pay homage to the English Riviera, with beach huts and lush palm props. if you're having a hard time imagining it, just remember your favourite childhood seaside destination plus drinks.
Junkyard Golf Club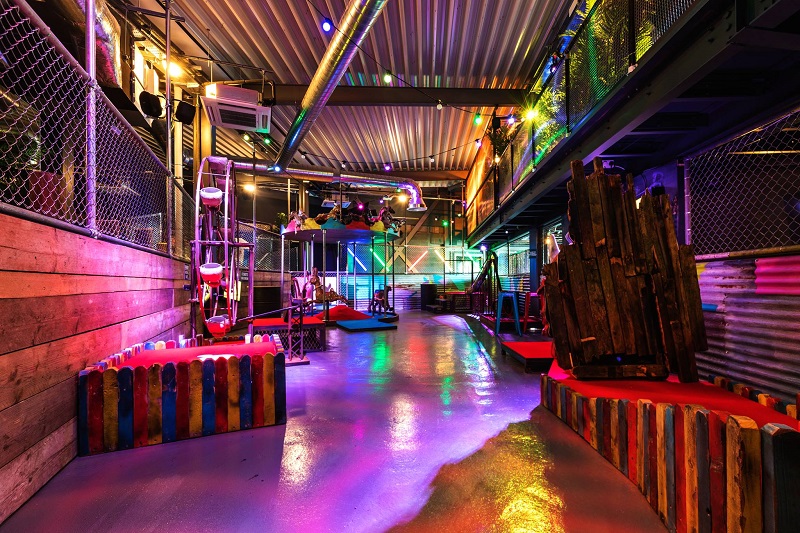 Junkyard Golf Club can be found in Brick Lane, where a real sense of fun is awaiting people ready to tackle its challenges. This crazy golf courses might seem a bit unpolished at first, but with the party music blasting inside the venue and the creative graffiti on the walls, you'll change your mind fast. Once arriving you'll also find out there are four themes available, Bruce, Pablo, Gary and Bozo, as you can guess inspired by huge blockbuster movies, Scrapyard, the jungle and a Carnival challenge.
Jurassic Encounter Adventure Golf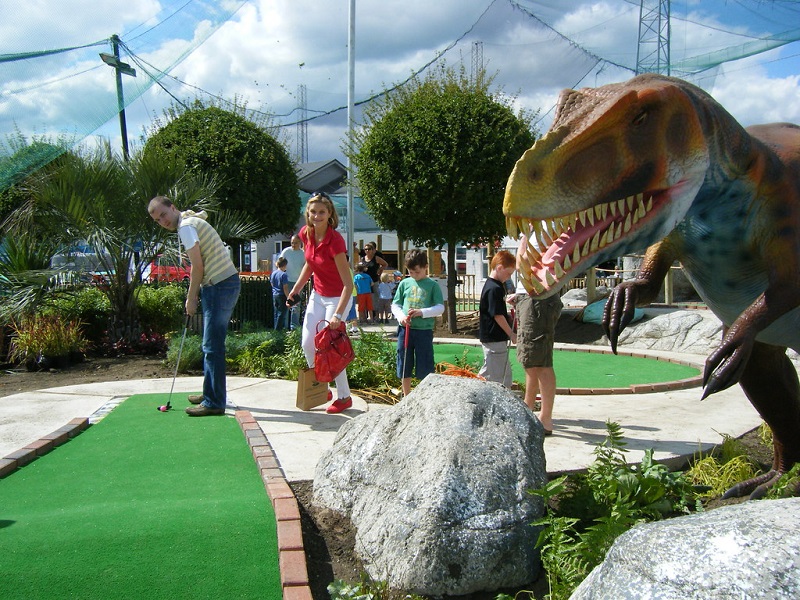 Jurassic Encounter Adventure Golf can be found in West Barnes. If you've ever been scared of dinosaurs, this venue might be intimidating for you. From the head to the toes, this course is decorated and faithfully theme after Jurassic Park. Even the music of the movies plays frequently. The challenges themselves might not be too hard, but try getting all the balls in the hole while velociraptors are surrounding you.
Dragon Quest Adventure Golf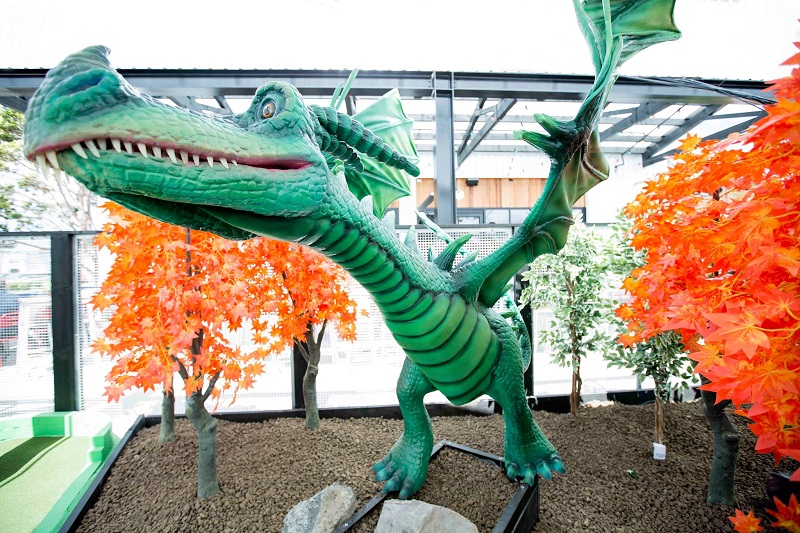 Dragon Quest Adventure Golf can be found in Woodside, and is one of the most excellent mini golf courses in the list. The venue is known for its 18-hole Croydon course and the fact that it's kid friendly, with toy weapons available so the young ones never get bored. But to get the balls in the holes, they'll have to follow the dragon tracks and through the castle walls to the trebuchet. Be warned that this crazy course is not easy!
Apart from London, there are other cities in the UK that have cool and awesome mini golf venues. Some of them are: Oxford, Birmingham, Leeds, Manchester, Edinburgh, Liverpool and more.