Sense Hotel Rooftop Bar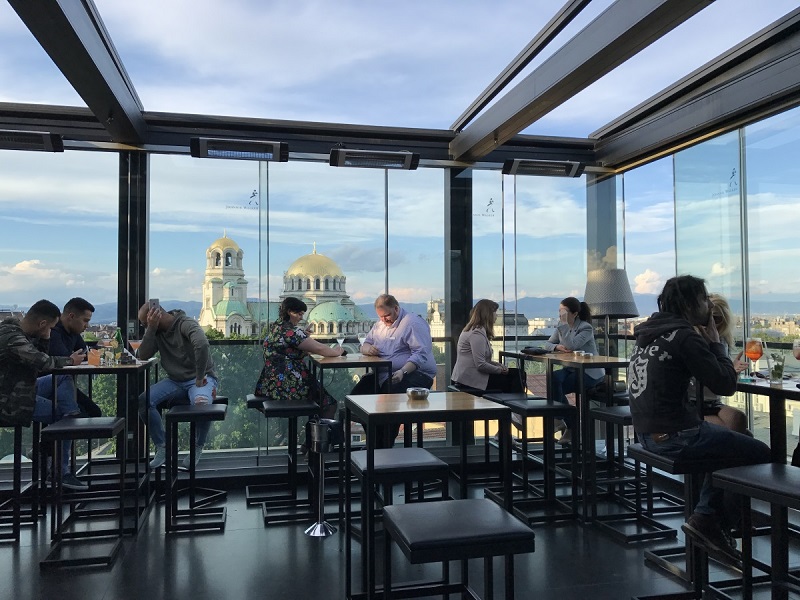 Source: Link
Sofia has a landmark that reflects more than 2,000 years of history. To enjoy a view of the city from above, you need to get into one of those rooftop bars offering a panoramic view while you sip of quality cocktails and meals. Here are the best of the rooftop bars you should never miss. There is a reason why the people of Sofia love to come here often, for their relaxation and fun. Sense Hotel Rooftop Bar offers a magnificent and panoramic view of the Aleksandar Nevski cathedral and the National Assembly of the Republic of Bulgaria. Sometimes people host business events here, so you're likely to meet nice people from different parts of the world. Apart from the great view, the bar is also very groovy, making it the perfect atmosphere for getting a dinner drink while you enjoy good music. You can also order for assorted drinks on the menu, including cocktails drinks, champagnes, and other kinds of drinks. Click the next ARROW to see the next photo!
Tavan Restaurant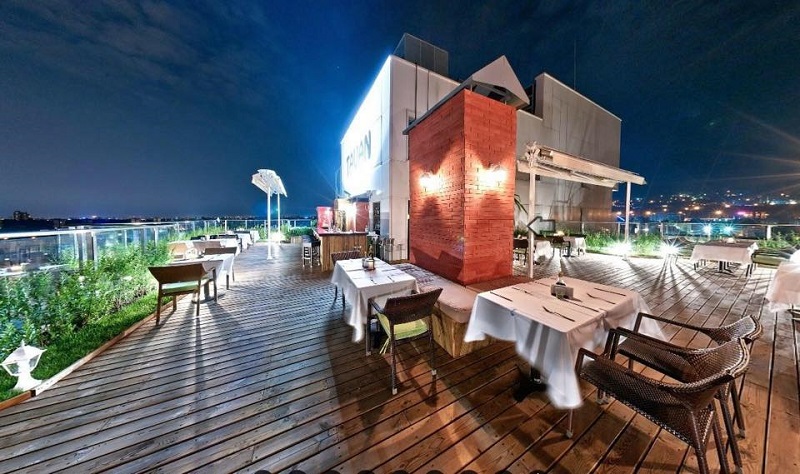 Source: Link
It's the most popular bar with a view among young people. Well decorated with classy dining tables, plants, and there is plenty of space for you to walk around. People love to come here because of the authentic Turkish food offered by caring and loving staff. Many people come here to celebrate their anniversary, birthdays, and other important events so, it's always a fun place to be. Click the next ARROW to see the next photo!
The View Restaurant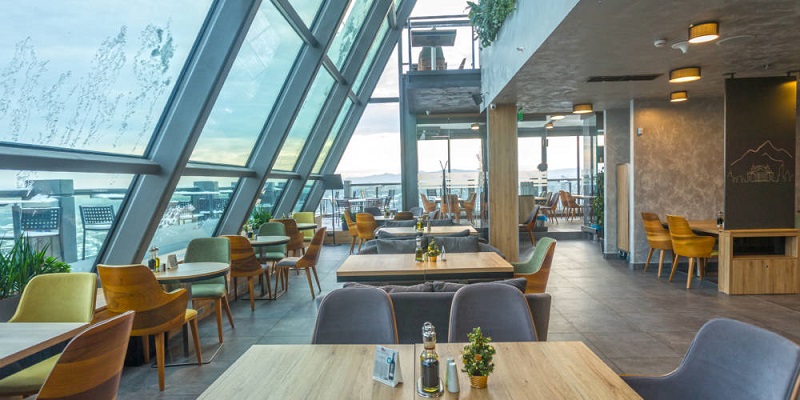 Source: Link
Even though it was recently opened, The View Restaurant has quickly gained popularity among locals and tourists. What make the restaurant popular are the fascinating view, the exquisite and modern interior, and the cuisine. Making reservations for this hotel is easy, and the professional and polite waiters ensure you get your meal as quickly as possible. Click the next ARROW to see the next photo!
Panorama Restaurant on Hotel Marinela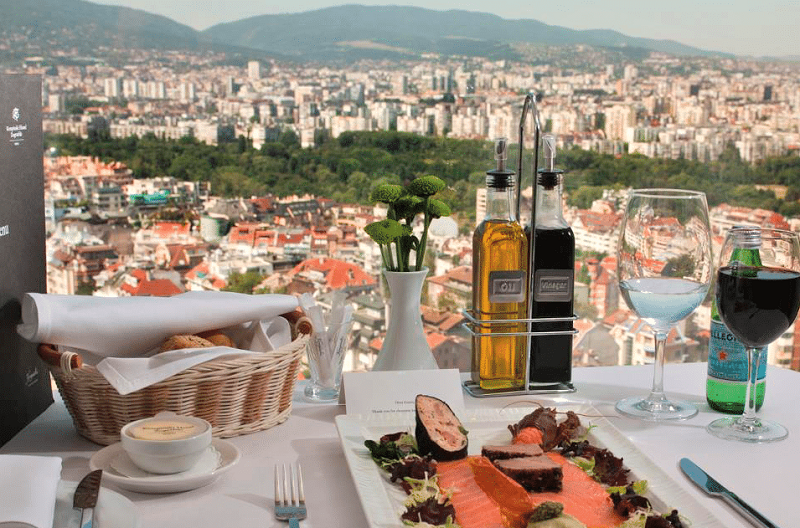 Source: Link
Hotel Marinela is one of the most popular in the city of Sofia, and their rooftop is a place where the high and mighty like to congregate. The bar is properly designed with modern and fancy styles that make it appealing to visitors who come from different parts of the world. Apart from being a huge tourist attraction, Panorama Restaurant is also a common place for special events, anniversaries, and celebrations. Also, it's just a few minutes away from James Bourchier metro station, making commuting and access easy. Click the next ARROW to see the next photo!
The Corner Bar & Dinner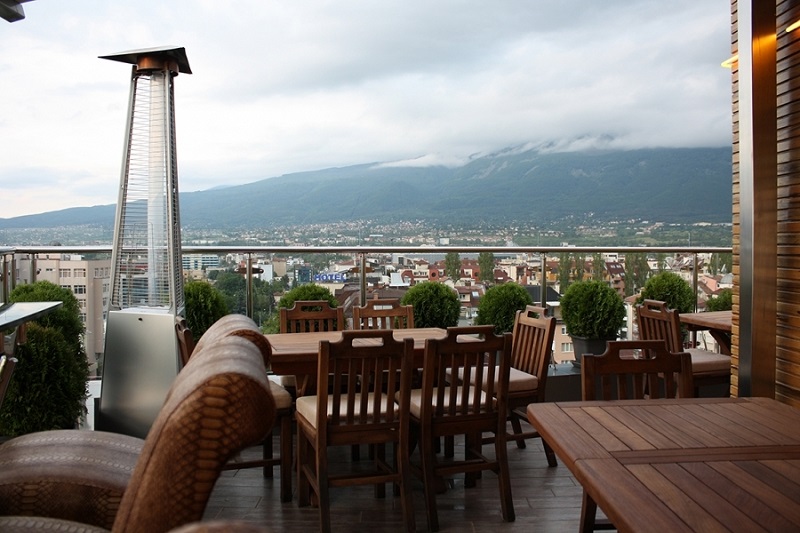 Source: Link
You will find this electrifying place at the corner of Nikola Vaptsarov boul. and Cherni Vrah boul. It attracts people who are looking for a place to have dinner and party, while they enjoy a view. Also, if you're tired of the chaos of the big city, you can come here for a hideout. Delicious foods and drinks await you for a lovely evening. Click the next ARROW to see the next photo!
XS Tower – Sky Bar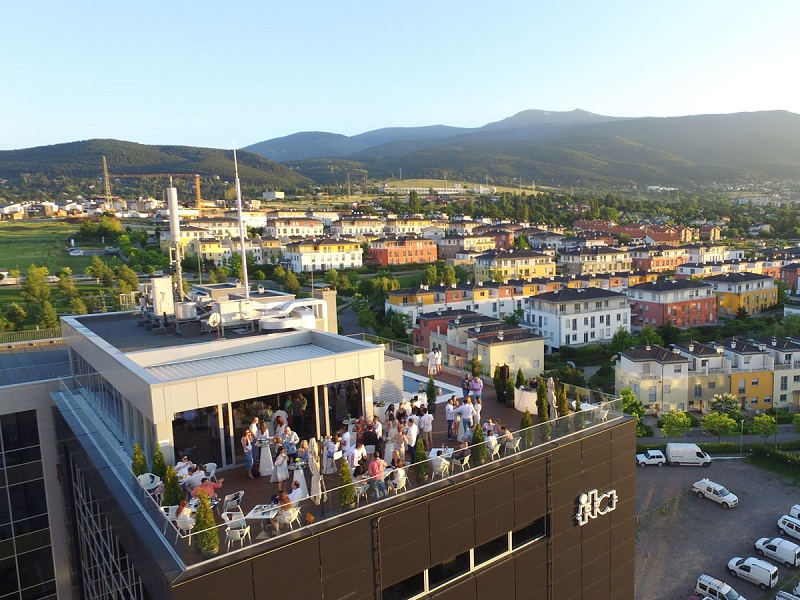 Source: Link
Yes, it's located on top of a tower that serves as an important business destination. Tourists and locals come here to experience great view, eat good food, and relax. There are coffee and snacks, and you can either choose to stay indoors or get into the open for fresh air and conversations.