Shade Lounge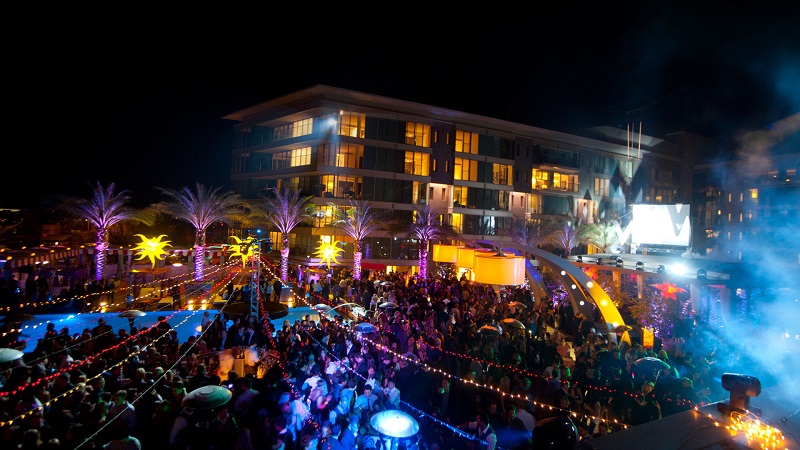 Source: Link
Phoenix is known for plenty of sun and high temperatures. For these reasons, you're going to need a place to settle down, have some cool drinks, and mingle with the locals. Phoenix has plenty of quality rooftop bars where you can order for all kinds of drinks and have a great time. Located in Scottsdale, this rooftop bar is everything you need to have a wonderful time. It is trendy, vibrant, and has a Mediterranean style terrace where you can relax and forget about the heat. Up there you'll find day beds and sofas, strategically placed on large wooden floors. You also get the three advantage for the price of one, since it comprises of a lounge, rooftop bar, and night club. During the weekends, there is always one event or the other happening, so don't miss out in the great fun. Click the next ARROW to see the next photo!
The Perch brewery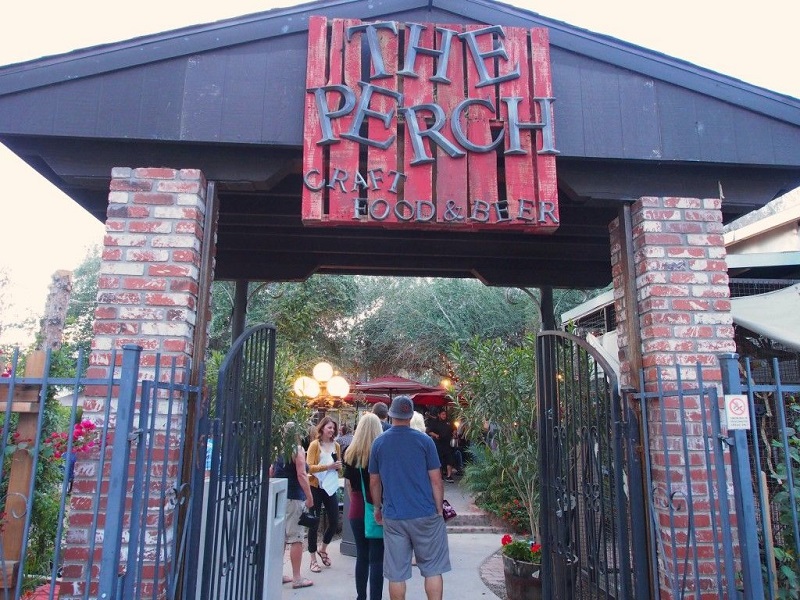 Source: Link
At the top of this bar, you will be able to have a 360-degree view of the entire Downtown Chandler. Lovers of nature will enjoy their collection of more than 50 rescued tropical birds that deliver their own kind of music and sound while you enjoy quality meals and cocktail selection. If you're here for brunch, try demanding for their brick-oven tamales or jalapeño cornbreads, they are incredibly delicious. Click the next ARROW to see the next photo!
Lustre Rooftop Bar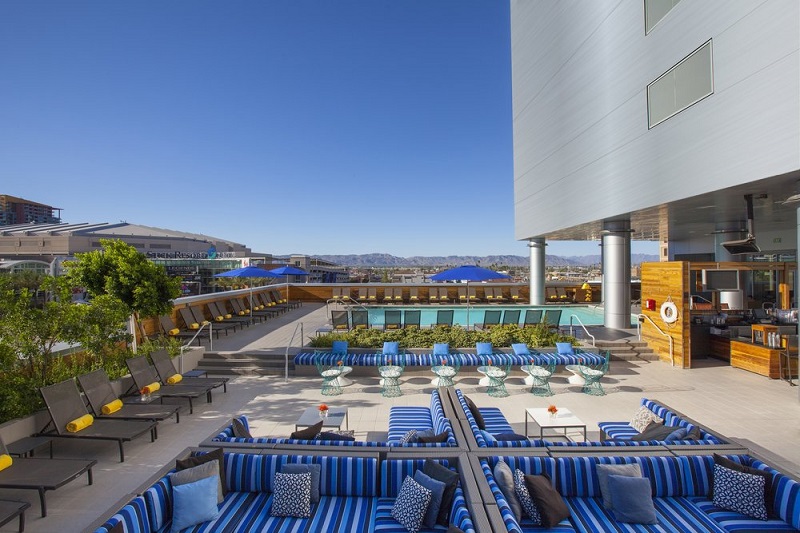 Source: Link
People never want to miss this rooftop bar in downtown Phoenix because of the stunning view of South Mountain and the Phoenix skyline. It's an oasis of fun, relaxation, and peace, with stylishly arranged lounges surrounded by gardens. While half part of the bar has sofas and bar stools, the other half has a rooftop pool with sunbeds. Visitors can order for craft beer from taps, cocktails, wines, and fresh eats. Click the next ARROW to see the next photo!
Skydeck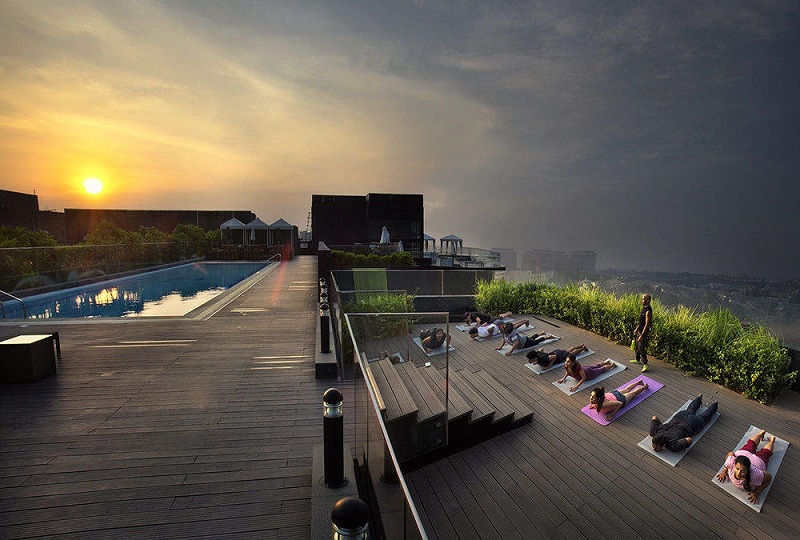 Source: Link
A consolation for the Phoenix heat is the sunset views that cannot be compared to anywhere else. No better place for you to sit down, relax, and enjoy this beautiful view other than the Skydeck rooftop bar. You'll also experience the view of the beautiful mountains that surround the area where this rooftop is located. For those who want to take part in the funfair, Skydeck regularly organizes concerts, rooftop BINGO, and poolside yoga. It's a great way to mingle with the locals, meet new friends, and experience the lifestyle of the locals even better. Click the next ARROW to see the next photo!
Orange Sky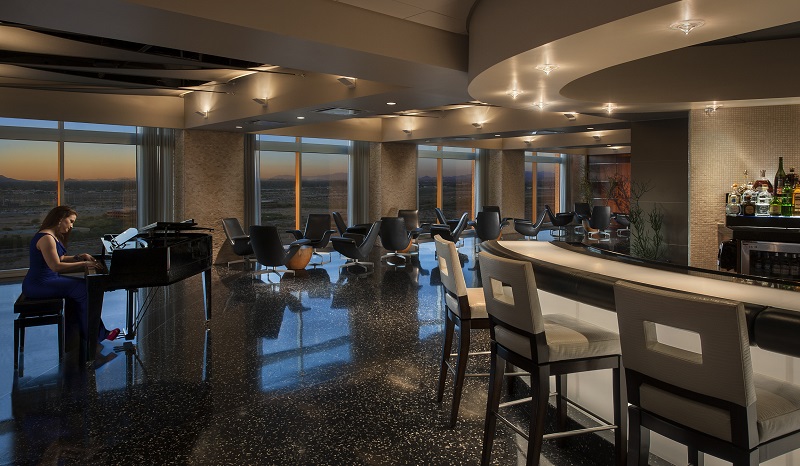 Source: Link
Located on the 15th floor of the Talking Stick Resort is this fantastic rooftop bar offering an unrestricted view of the mountains and deserts. The place is surrounded by floor to ceiling windows with patio and lounge, where you can order for quality Arizona and American cuisine. Crafted cocktails, live music, and other features are some of the reasons why you should give this bar a try when you visit Phoenix. Click the next ARROW to see the next photo!
Bar Smith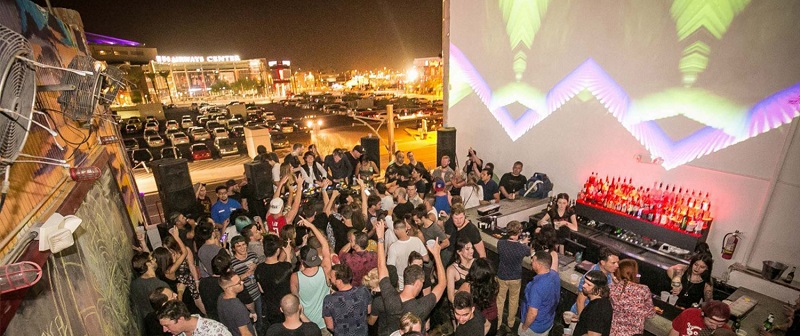 Source: Link
It's a bi-level night club, and rooftop bar rolled into one. Bar Smith is the perfect place for the young hearted and explorer to go to because it offers a great dancefloor and outdoor bar. It's always crowded during the weekend nights as people rush to the place to enjoy music from famous DJs that play all night long.