Europe is the
most visited continent in the world
, and recent data shows that there has been an increase in tourism trips in Europe as people start to discover hidden gems and natural wonders along the way. Although 48 percent of tourists prefer to take a plane to get from one European country to another, there's a growing number of visitors who regularly explore the continent through road trips. Whether you're looking 
to visit new places
 or are just planning to take in as much of the scenery as you can, it's the perfect place for an exciting holiday. With that in mind, here are some of Europe's most amazing road trip destinations that can be enjoyed at any time of the year.
Amalfi Coast – Italy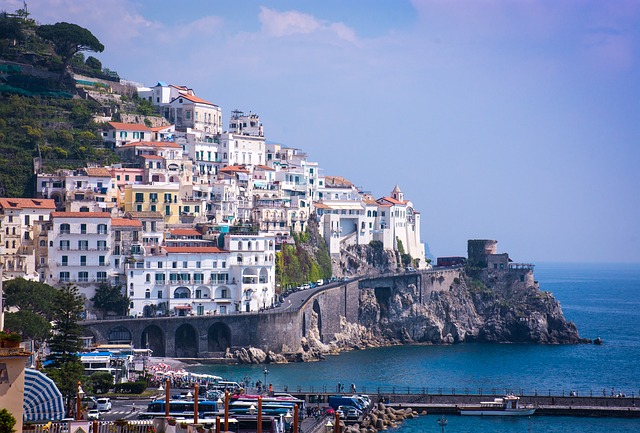 Head out on a multi-day adventure and get immersed in the sweeping views of Italy's rugged coastline for a weeklong trip. With plenty of blind turns and two-lane winding mountain roads, the drive in this medieval cliff-side fishing village is as challenging as it is rewarding. It is advisable to avoid peak hours and weekends whenever possible to get away from the crowds and make the most out of these 43-mile-long pastel-painted villages. While the drive itself may not take days to finish, travelers often find themselves stopping around each bend to capture its seemingly endless picturesque views. So turn up the volume, roll down the windows, and buckle up for this one-of-a-kind road trip experience on Amalfi Coast!
Provence- Southern France
A trip to Provence provides plenty of opportunities to explore timeless hilltop villages, sweeping lavender fields, and the country's most cherished wineries. And for anyone looking to
enjoy the best wines
, food and refreshments after a long day of driving, there are plenty of local delicacies and souk-style markets that people can stop by to their heart's desire. Likewise, it is advisable to 
drive a small SUV
 when taking this jaw-dropping adventure to appreciate the diversity of this medieval village. Aside from having a bevy of delicious snacks to nibble on, driving a suitable road trip car equipped with a good roof rack, gear and other essentials is important to make the journey truly amazing.
Lapland- Finland
Touted as the happiest country in the world, Finland offers a great variety of holiday trip destinations throughout the year. From sandy beaches to snow-capped mountains and everything in between, these routes in Lapland are sure to make the most relaxing and rewarding road trip in the world. A weekend getaway in Lapland checks all the boxes of anyone who is looking for glimpses of stunted trees. glistening waterways, and a forested island. The seemingly endless view of the Northern Lights dancing across the sky is what make this destination popular for many years now. This route is also ideal for couples or friends who enjoy the experience of being in the wilderness and the purity of arctic nature.
These three road trip destinations all boast mesmerizing views and incredible experiences like no other. Nonetheless, it is still important to take regular breaks by stopping roughly every two hours or 100 miles to remain alert. Adhering with all travel etiquettes and bringing plenty of extra face masks is also a must to stay safe while enjoying the best sights down the road.