The seaside city of Alicante is not just a lovely place to behold but offers the very best of holiday adventure opportunities. Aside from museums, beaches, and castles, there are also so many rooftop bars you can explore. These places are quite fun to stay and enjoy yourself.
Hotel Les Monges Palace Boutique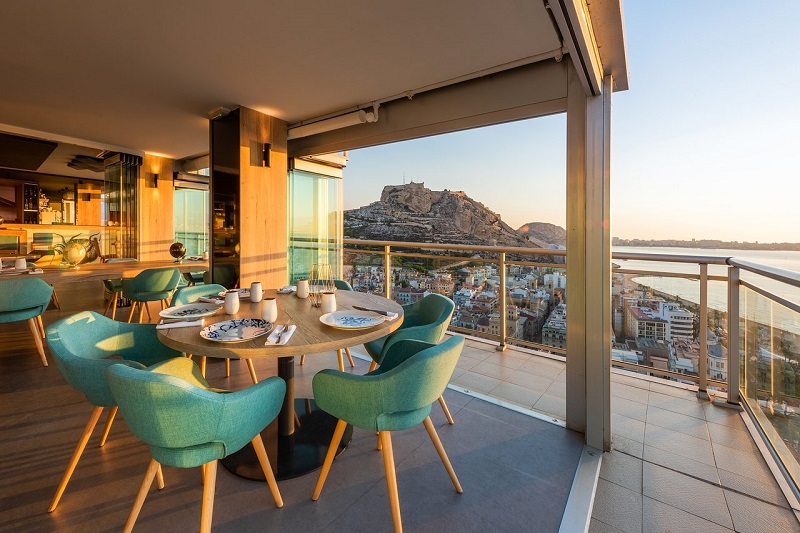 Source: Link
Situated here is an impressive hotel in the city Centre. It's built specifically to help visitors find a place for them to unwind after a day of exploring the features of the city. There is a restaurant offering quality meals while the bar is the right place to purchase all of the best drinks and cocktails you could ever think of buying.
26 Lounge Bar and Pub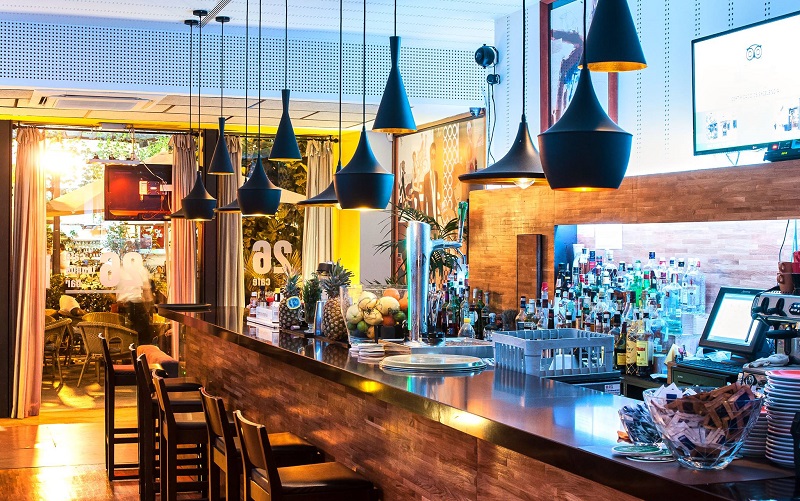 Source: Link
You can walk into this bar to have the very best of drinks, and cocktails like you never had. One thing the Spanish are undoubtedly good at is the process of creating beautiful cocktails that are hard to find anywhere else. 26 lounge takes that culture of drink preparation and consumption to the highest level, with their huge selection of beers, wines, spirits, and cocktails. Visitors are promised exceptional service provided by bartenders like Alejandro, who make the lounge one of the best places in the whole of Alicante to get a drink. While you enjoy your drinks, you'll be entertained by the view of the city from a top location that allows the view of the best places.
Ático Restaurante Alicante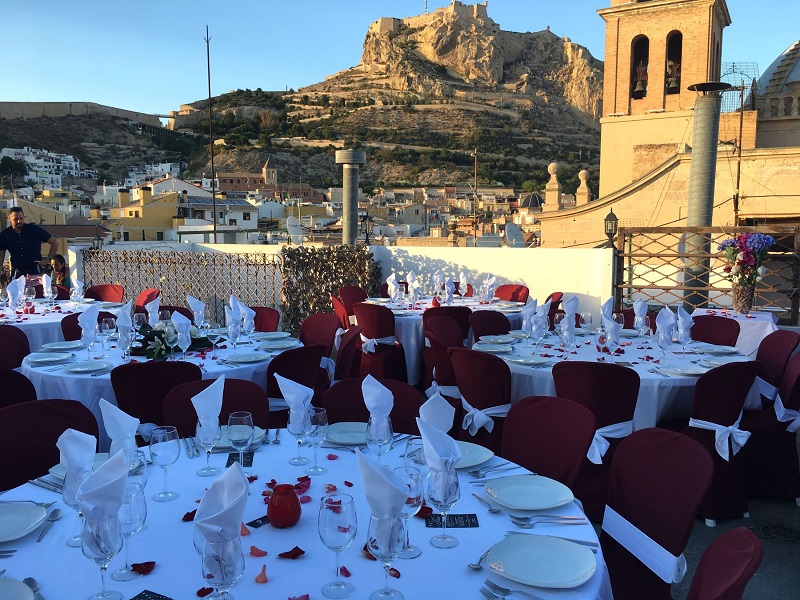 Source: Link
Apart from the awesome view, you'll get from this place free of charge; you'll also enjoy the food and drink selection. The people at Ático Restaurante Alicante are extremely committed to delivering happiness and fun to the people of the city. From this position, you'll be able to have a spectacular view of the castle and part of Alicante. You can come here for your breakfast as they offer a great meal in the morning or if you need to have a coffee then, they do offer the very best of espresso delivered in a cup of delicious goodness. Ático Restaurante is an essential destination not just for people trying to relax and have fun, but also for those who deliberately want to explore and discover the sights and sounds of Alicante to the maximum.
SOHO MAR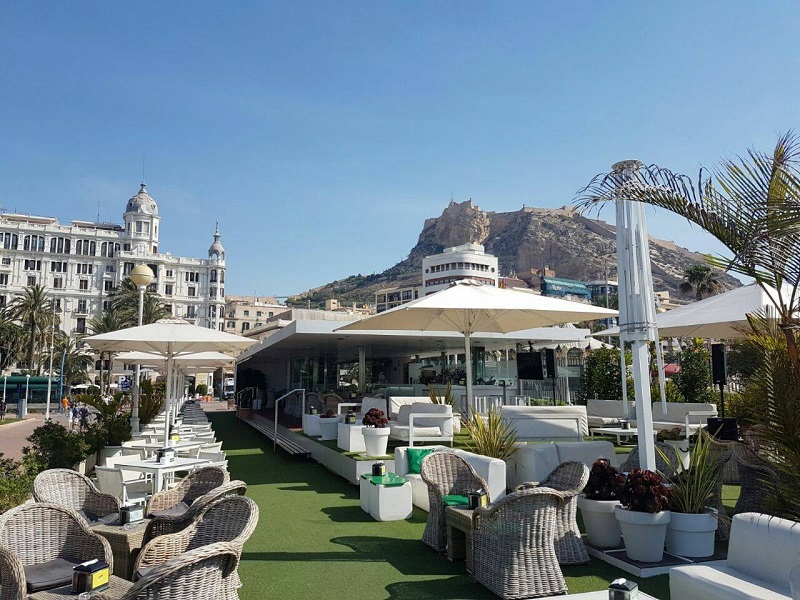 Source: Link
Not actually on any rooftop building but this bar is worth mentioning because it is located on a natural platform and offers an unrestricted view of the marina. If you want to enjoy the seaside city and at the same time have quality drinks you will never forget, here is the place for you. You can order for coffee, cocktails, and hundreds of other drinks while you're seated at the sofa listening to music. The place is also kids friendly so you can come along with your children as everything they need to have their own kind of fun will be provided. Soho Mar is created for fun seekers, holiday goers, and those who want to see the best of what Alicante has to offer visitors. It's a place to be any day, all day.