From classic architecture and its celebrated art museums, this city in Eastern Germany is famous as the center of culture, education, and Politics. It also has a reputation for being one of the best party cities in Germany. Some of the best rooftop bars in Dresden are listed here below for your consideration.
Felix Restaurant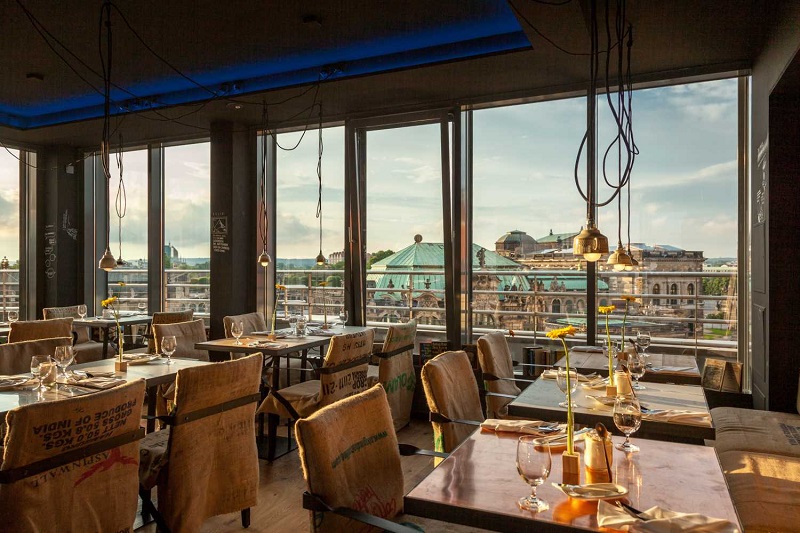 Source: Link
On Kleine Bruedergasse Street, Felix Restaurant has a direct view from the rooftop terrace as well as the restaurant and Bar onto two of the state's landmarks- the Dresden Zwinger and the Elbe River. With a variety of fresh, Asian-influenced dishes and affordable pricing, it is an excellent spot for business and leisure.
Twist Bar
Source: Link
Strategically located on the sixth floor of the Innside by Melia Dresden hotel, this highly acclaimed and multi-award winning cocktail bar overlooks the famous Frauenkirche, which is beautiful lit up at night. The cocktails, which, as you may have guessed, are classics with a twist and are easily some of the best drinks not just in Dresden but the whole of Europe. There's also a separate smokers' lounge.
Kuppelrestaurant In Der Yenidze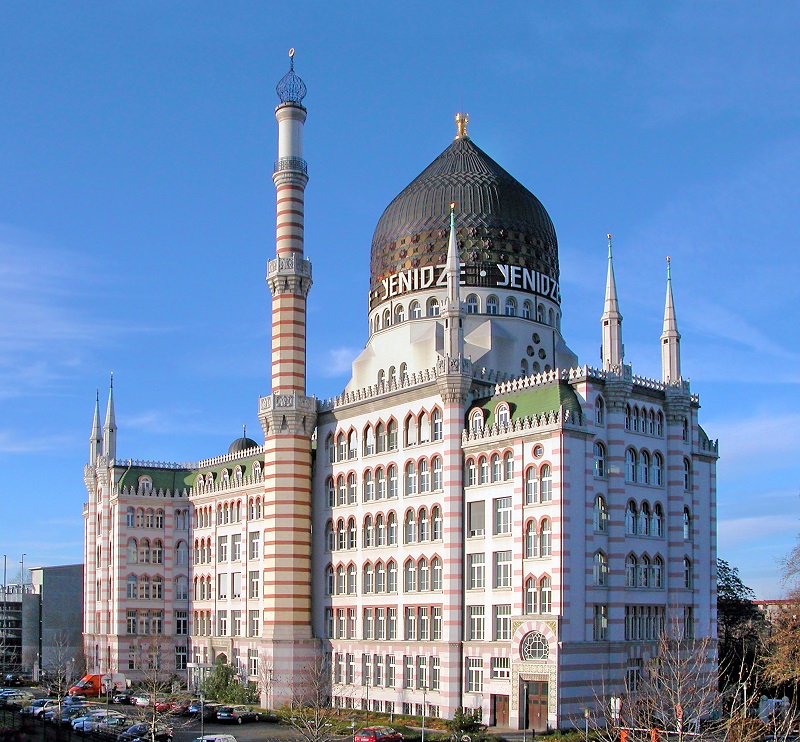 Source: Link
Built in 1907 and designed to look like a large oriental mosque with its glass dome and a factory chimney in the form of a minaret, the Yenidze is a former cigarette factory. High above the rooftops of Dresden, today you will find a Saxon, and Oriental restaurant spread over the two top floors of the unique dome with views of the city and Elbe Sandstone Mountains in the distance. In the warmer months, you can find the highest beer garden in Dresden, a romantic place to see the illuminated Old Town with the Royal Palace, the Hofkirche, Semper Opera and Frauenkirche church all on display.
Centrum Beach Rooftop Bar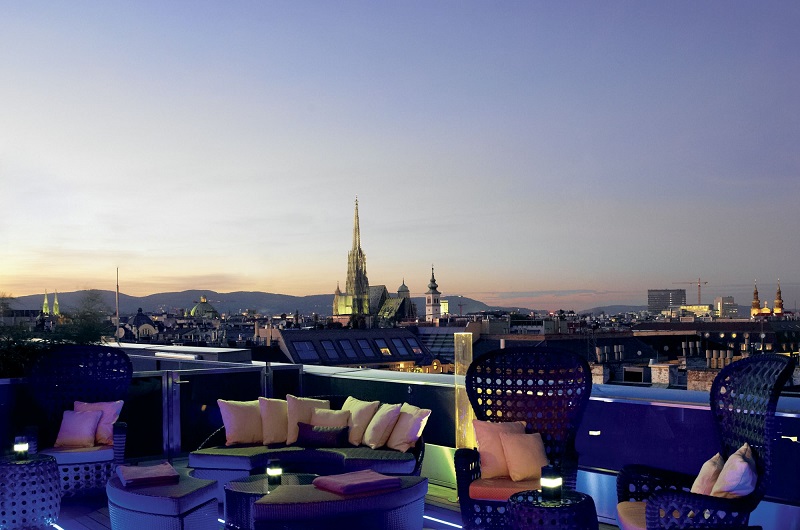 Source: Link
Fancy sipping cold cocktails while sunbathing on a sandy beach high above Dresden? Well, from May to August, it is possible when the top floor of the car park above the Centrum Galerie shopping center becomes a rooftop beach bar. There's plenty of sun loungers under palm trees, and if you're feeling sporty, take advantage of five-a-side football, beach volleyball, table tennis, slackline, and a sports lounge.
Katy's Garage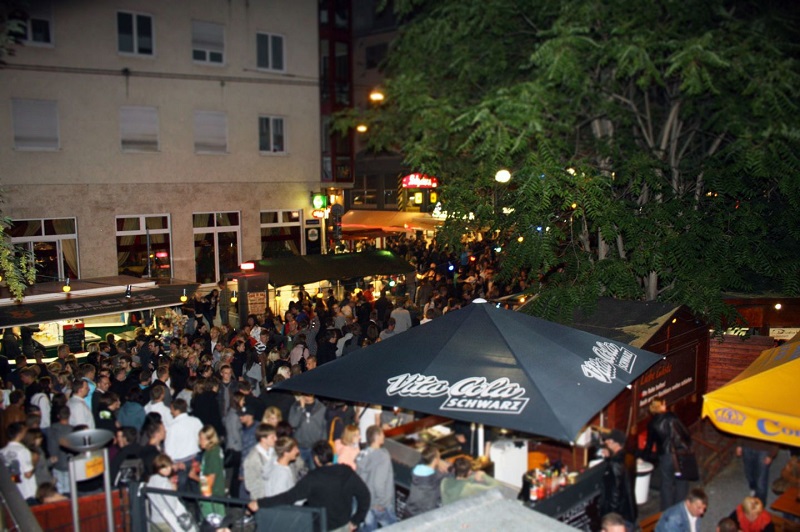 Source: Link
When Scottish cook Richard Hudson split with his wife, his midlife crisis saw him travel 22,000km from the Highlands to 17 African countries in an old 1971 Land Rover he had nicknamed "Katy," after a jeep in World War II movie "Ice cold in Alex." On his return home, he stopped in Dresden. He fell in love with the city, deciding to stay and eventually opening this grungy motor-themed bar inside a former Neustadt tire garage, decorated with old car doors and exhausts. Sit on bus seats around tables made from engines and tires, and admire the Mini Cooper on the rooftop. A dance floor with DJs, live rock music, table football, a smoking lounge, and a summer beer garden (April – October) make up the offer. This irresistible rooftop bar is open until 05:00 and closed on Monday. For payments, they accept cash only.