Known for the famous Coventry Cathedral, this beautiful city in England is the perfect destination for a holiday. Apart from the medieval structures, Coventry also has nice spots for fun and relaxation, especially the rooftop bars. Here are some of the best places for you to explore.
Drapers Bar and Kitchen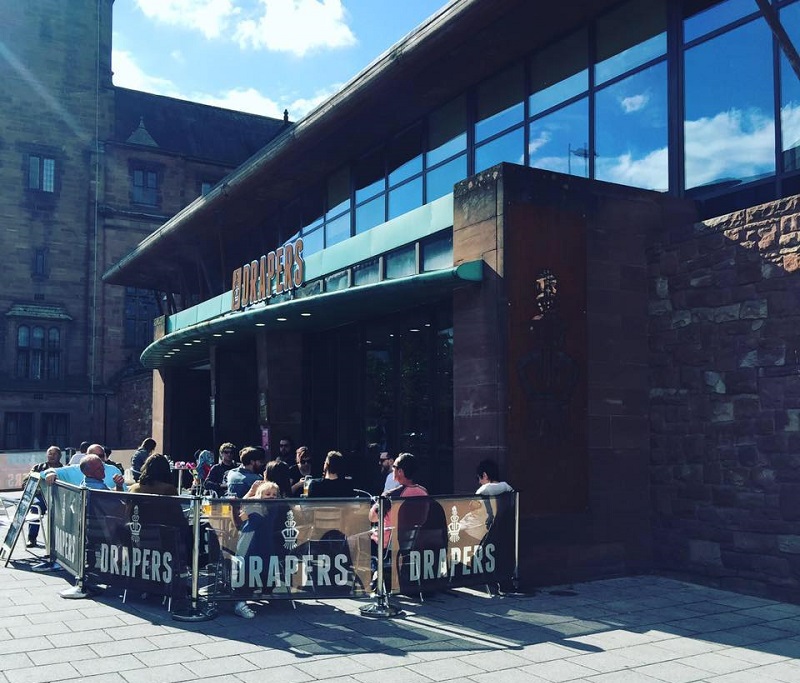 Source: Link
It's a quality rooftop bar with an incredible view of the old Coventry Cathedral spire. Here, you'll enjoy the very best of meals and drinks, delivered by a carrying staff. At night, little light comes up to illuminate the place in a stylish and fairy tale manner. The bar, which is located on Earl Street has a wide selection of alternative beers and ales. They also serve food throughout the day, for your relaxation and enjoyment.
Sky Lounge Shisha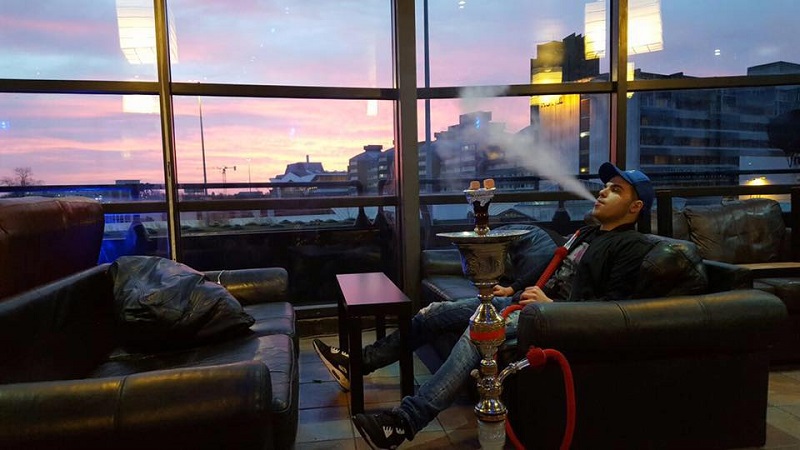 Source: Link
The shisha pipe has become an important part of relaxation around the world. For a lot of reasons, there is no better place to enjoy it than at the Sky Lounge Shisha. The lounge is located on the roof of The Old Fire Station on Hales Street, and they have many sections, including for games and where they serve food.
Terrace Bar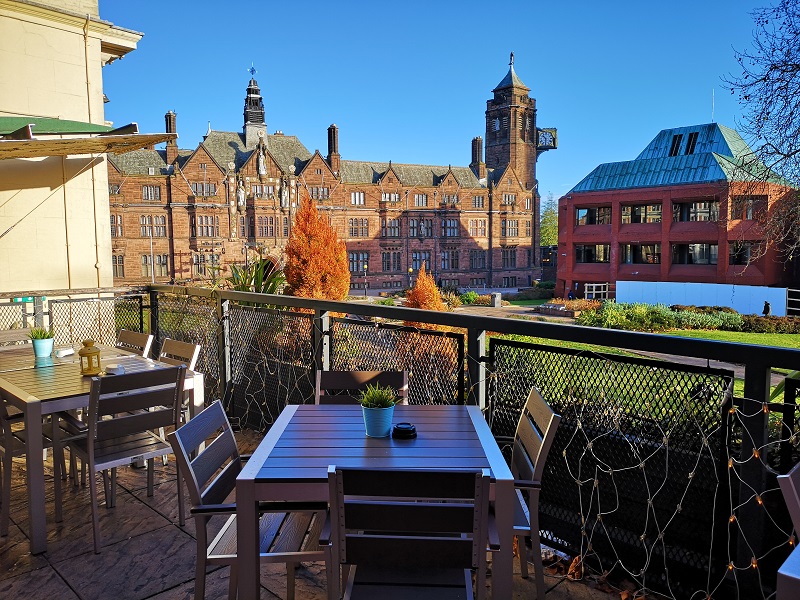 Source: Link
Here is another incredible place where anyone can enjoy their mornings or afternoon meals. There are so many things that make this place come alive, but nothing beats a good atmosphere where you're served the best collection of drinks. The terrace bar is a place to relax and unwind, meet new friends, and enjoy your day. Cocktail collections you can try out here include Espresso Martini, Amaretto Sour, Violet Mojito, Margarita, and Blueberry Collins. They also serve fishbowls and mocktails at very reasonable prices.
Cosy Club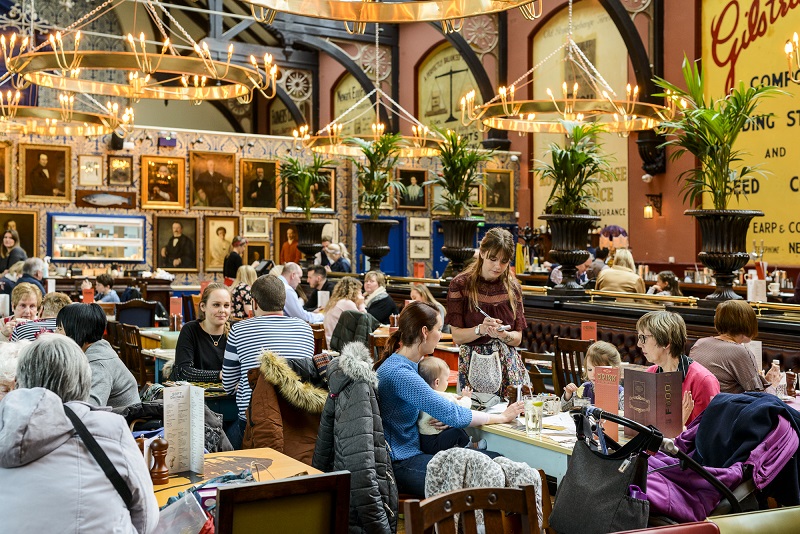 Source: Link
Located at the Cathedral Lanes Shopping Centre, this simple and yet very fascinating destination is the top best place for you to enjoy your holiday. They offer so much for visitors, including tapas, ribs, fish and chips, and so on. Cosy Club is really cozy, no doubt about that. The interior design makes it look like the dining section of the royal palace with expensive paintings on the wall and a superb arrangement of seats and chairs. Visitors can make a reservation before arriving to ensure they get a seat. During the December holidays, they're going to have a lot of fun and exciting events with meal and drink options that will blow your mind, so don't ever miss out.
The Castle Grounds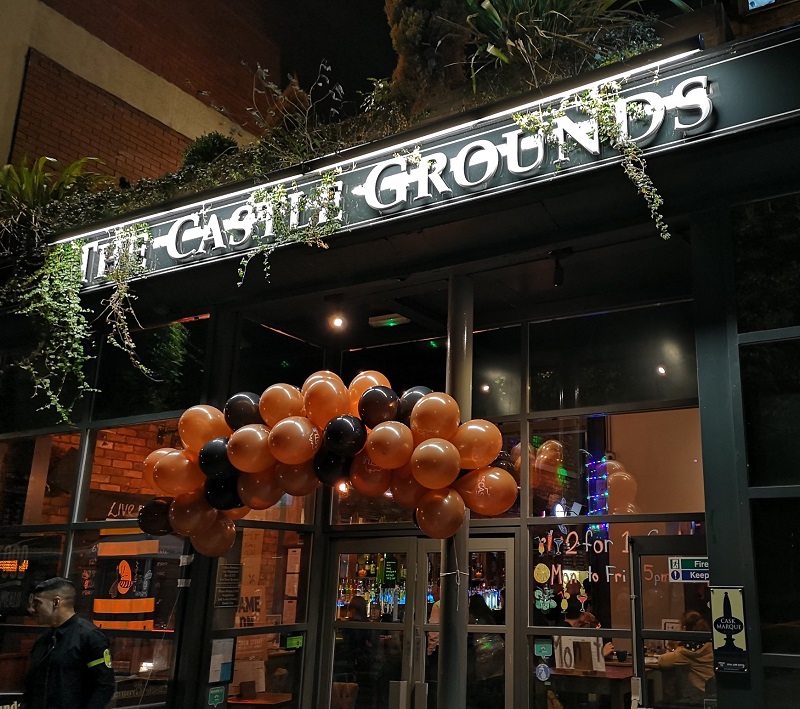 Source: Link
Gentlemen, ladies, fun seekers, and everyone else are all welcome to take part in the fun and excitement that takes place in this destination. Its a lovely bar in Coventry for people who love a simple environment. It has a slick, airy bar with pale wood decor inside, a beer terrace for an eclectic menu and cocktails, and a tremendous atmospheric vibe. They offer food, drinks, cocktails, non-alcoholic drinks, and quality meals. People can come here to hang out with their friends for a lovely evening night out, while sports lovers will be able to enjoy a great deal of Live TV programming at its best.