For citizens of Bordeaux, France, life is a song. The beautiful city with all its glorious architecture and landmarks offers visitors a unique experience on their journey to discover the world. As a prevalent wine-making region, you can be assured that you're going to enjoy yourself to the full. Here are the best rooftop bars in Bordeaux, where you can drink wine and, at the same time enjoy the view of the skyline.
Night Beach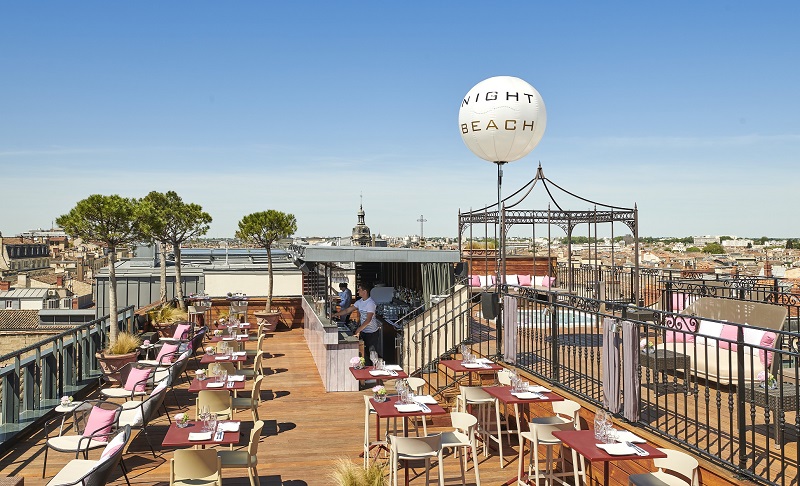 Source: Link
From the top of this restaurant and bar located on The Grand Hotel, Place De La Comedie, you can see the beauty of architecture in full glory. At night, the glory shines even brighter as lights reflect the sky from thousands of ancient and modern buildings lining on either side of the street. There is indoor seating, but the outdoor is where the fun is. Visitors who come here are treated to high-quality meals, drinks, and other special delicacies. They also have a list of cocktails for you to choose, and there is an effort to see that every guest enjoys themselves and has an experience they will never forget.
Mama Shelter Bordeaux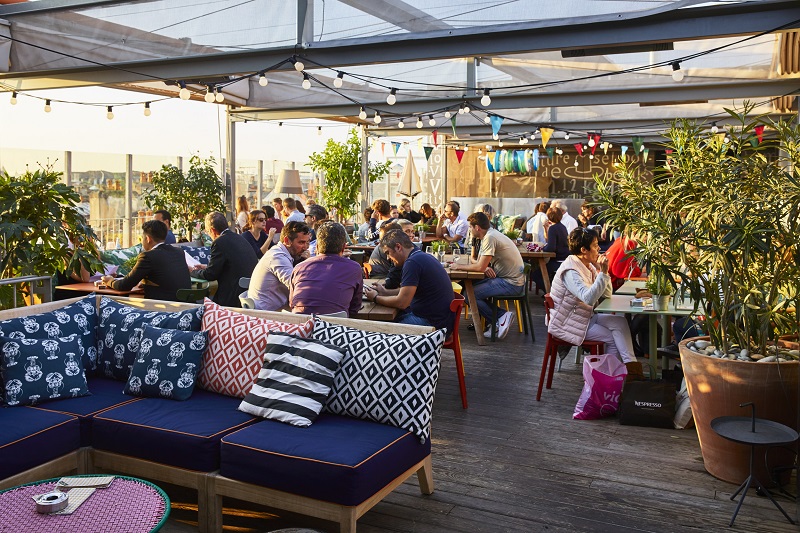 Source: Link
Here is another high-quality destination that many people who've found themselves in the city of Bordeaux are talking about. It's a charming rooftop bar that drags you, the moment you set your eyes on it, and never lets you go. There are gardens here and there, and guests coming in as friends and colleagues can occupy a table and chat, while they enjoy their drink and meals and appreciate the city downstairs. You can order different meals as their menu is mind-boggling. Mama Shelter Bordeaux is the place for meetings, events, celebrations. Take advantage of their special offers to cut costs and enjoy the best meals and drinks even more.
L'Estacade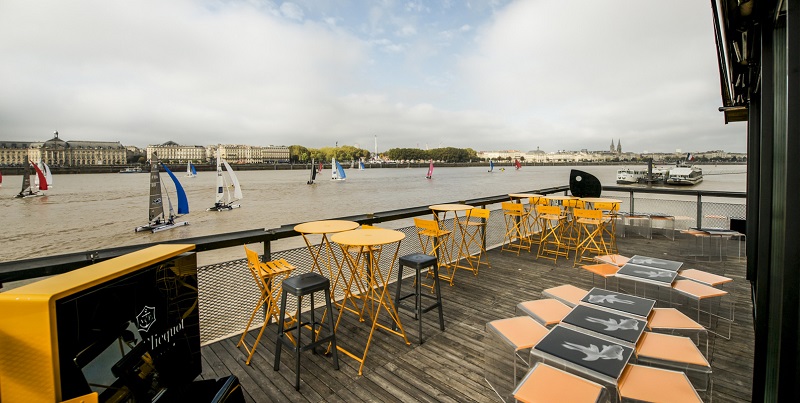 Source: Link
People who prefer a secluded place will definitely find Bövem quite interesting. This rooftop restaurant located in a nice part of the city can't be missed. They serve plenty of cocktails, French meals, and drinks for you to enjoy. You can also order cocktails, which has always been part of their strong points, although the wine collection is also impressive as well. Their selection of wines includes red wine, white wine, rose wine, sweet wine, digestive, aperitifs, and champagnes. L'Estacade offers top quality seafood, and while you eat, you'll be able to reminisce with the uncut view of the river. During the day, you can watch as people sail up and down the river in boats.
IBOAT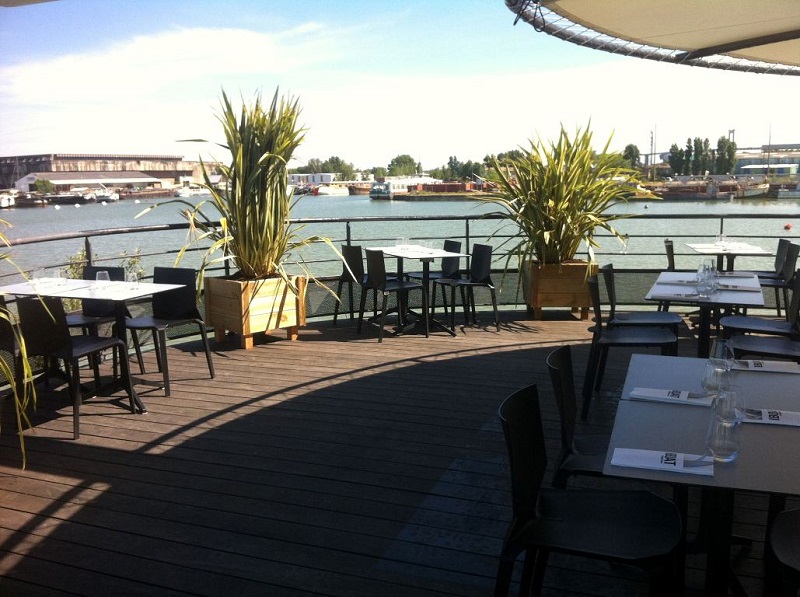 Source: Link
This rooftop bar located on top of a boat completes our glorious selection of the best rooftop bars in Bordeaux. If you've never dined on top of a boat before, here is the perfect opportunity to do so. IBOAT, more than regular restaurants and bars in the city of Bordeaux, offers stylish and top-quality seafood, meals, and wine. They have a concert hall and club, and the place is always fun with good music, especially during the weekends. IBOAT – the perfect place to enjoy yourself in a special way.