The Excelsior Hotel Rooftop Bar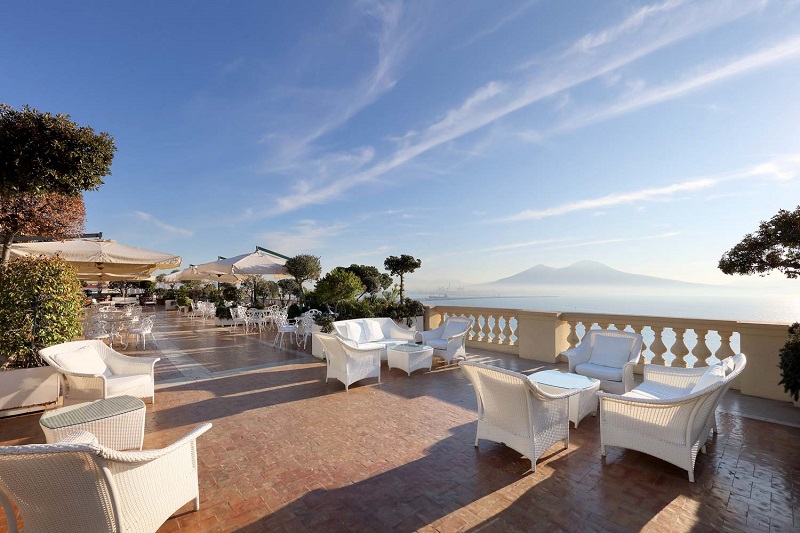 Source: Link
When you hear of Naples the next thing that comes to mind is Mount Vesuvius and of course, the ancient city of Pompeii. While you might not have access to the still-active volcano, there are many rooftop bars where you can have a great view of the city while enjoying your favorite meals.  People visiting this hotel love it because of the incredible view and lots of charm that it promises. From any spot on the roof, you'll be able to see Capri and Vesuvius. Whether you're lodging in the hotel or not, there is so much for you to enjoy this wonderful place. Take advantage of their menu collection to experiment with good food and drink available for breakfast, lunch, and dinner. Click the next ARROW to see the next photo!
Romeo Hotel Naples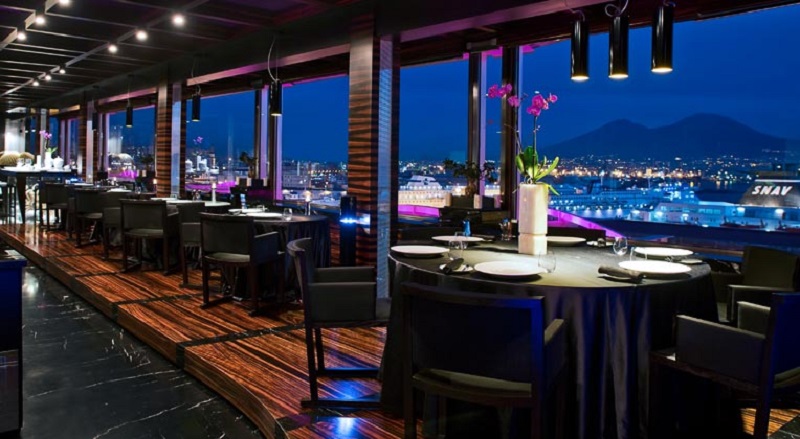 Source: Link
One of the most important destinations in Italy is the Almafi Coast, which offers history, modernity, architecture, fun, and an exceptional lifestyle. The Romeo Hotel is a top destination in this place, and it offers customers the best and most versatile rooftop bar, restaurant, and terrace you can ever imagine. Interior decoration is out of this world, and you can also enjoy plenty of fun and uninterrupted view. There is also a rooftop pool; and two rooftop restaurants and lounges, serving Mediterranean and Naples delicacies, all located on the 8th floor of the building. On the 9th floor, you will find Beluga Bistrot & Terrace, which is a bar and semi-casual restaurant equipped with a retractable roof, thereby making it weather safe. Click the next ARROW to see the next photo!
Hotel San Francesco Al Monte Rooftop Bar
Source: Link
Here is another quality hotel with valet parking, conference facilities, and plenty of incredible opportunities. From a particular angle, it looks like the hotel is carved into a mountain. Spending some time in the morning or evening in their lounge is the ultimate experience for visitors on holiday who want to experience the full leisure of the city. Visitors who are also staying in the hotel for the night can walk around the 3rd floor to experience more of the original monastery. The rooftop pool is something no one should ever miss because of its absolute calm with both shaded and unshaded sections. With the monastery built along with the cliff face, it is an incredible awesome setting on the rooftop with breathtaking views you will never forget. They also offer a great selection of foods and drinks, including cocktails that are made to satisfy the needs of customers. Click the next ARROW to see the next photo!
Bayside Seafood Grill & Bar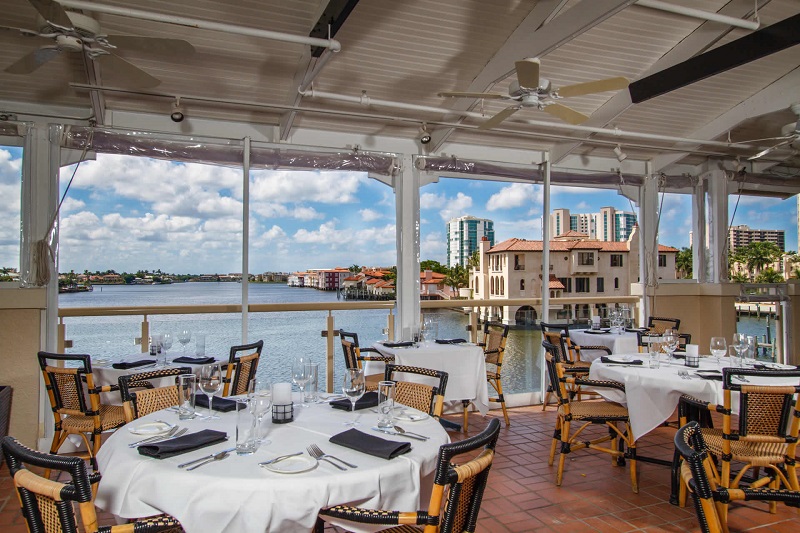 Source: Link
Before we end this article, we must let you know about this wonderful place. Bayside Seafood Grill & Bar is the perfect destination for you to start your holiday fun with a wonderful cocktail and other things. There are two-sitting settings for couples and friends, as well as a big table for the entire family. While you eat and drink, you can go on and enjoy the view of the city from your windows, which is absolutely wonderful. Also, have fun enjoying the menu, including soups, salads, sandwiches, and specials. There is also a long list of wines and desserts for you to select.