Do People Need a PCR to Enter the USA?

Whether it's coming back home or visiting as a tourist, there are many reasons for traveling to the United States. However, with the current global pandemic, there are a few extra health and safety precautions that the US government is taking with regard to arriving passengers.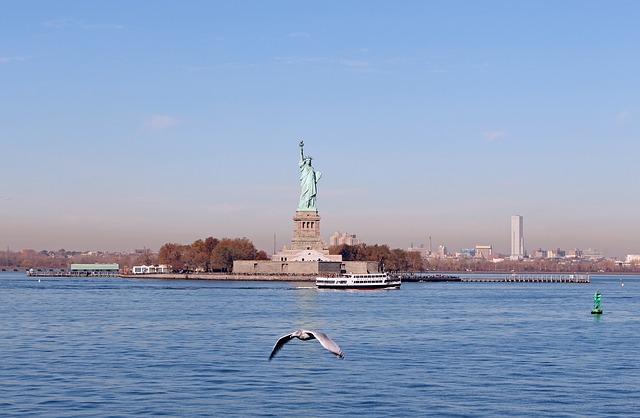 The most important change is the introduction of polymerase chain reaction (PCR) tests.
One of the biggest questions on everybody's mind is, do you need a negative PCR test to enter the US? In this article, we'll go in-depth about the entry requirements to the United States, what type of PCR tests are required, and more.
Entry Requirements to The United States

On January 26, the Centers for Disease Control and Prevention (CDC) stated that all air passengers entering the United States (including U.S. citizens and permanent residents) need to provide proof of a negative COVID-19 test.
As with typical entry requirements, the U.S. Customs and Border Protection are looking to make sure that the test is negative and taken within the last 3 days before departure. However, children under 2 years of age do not need to take a PCR test.
Those who have recovered from the coronavirus are eligible to provide proof of recovery instead. This can be presented in the form of a letter from a licensed health care provider or public health official stating that the passenger has been cleared for travel (also known as a Documentation of Recovery).
It's important to have your proof prepared before traveling: make sure you have a printout of the test results (or proof of recovery). This is because you may be asked to provide your evidence before boarding the airplane. If you don't show the correct documentation, airlines may prevent you from boarding.
Once in the United States, all arrivals are encouraged to self-isolate for 7 days just in case.
Entry Requirements for Transiting Passengers in The United States

Oftentimes, there are different requirements for travelers who are simply transiting through a country.
However, the US government notes that every passenger entering the United States, even for a connection or layover, must have a negative PCR test before departure.
Are Vaccinated Passengers Exempt From PCR Testing?

Vaccinations are gaining momentum as they roll out across the world. However, the US government has stated that all air passengers entering the country, "regardless of their vaccination or antibody status," are required to provide a negative COVID-19 test result or proof of recovery.
What Type of COVID-19 Test is Accepted?

The CDC states that all incoming international arrivals must have a viral test. This means that polymerase chain reaction (PCR) and antigen tests both qualify.
Furthermore, the test must have one of the following results listed:
''NEGATIVE,''
''SARS–CoV–2 RNA NOT DETECTED,''
''SARS–CoV–2 ANTIGEN NOT DETECTED,''
''COVID–19 NOT DETECTED''
A test marked ''invalid'' won't be accepted.
Where Can I Get a PCR Test Abroad?

As more countries are opening up in Europe and around the world, many travelers are wondering where to get a PCR test that will be accepted when they enter the United States.
Overseas travelers can get their COVID-19 test done at any accredited laboratory that meets the testing requirements.
For more information and for a list of possible testing locations, passengers are encouraged to review the relevant U.S. Embassy website in the country or countries that they are planning to travel to. Travelers can take any one of the tests listed below:
Transcription polymerase chain reaction (RT-PCR)
Reverse transcription loop-mediated isothermal amplification (RT-LAMP)
Transcription-mediated amplification (TMA)
Please note that due to the lack of testing locations, travelers may need to change their return trip route in order to meet the testing requirements.
What Happens If I Test Positive Before My Trip?
If you take the COVID-19 PCR or antigen test and receive a positive result, you will need to immediately self-isolate and postpone your travel plans until you are healthy and test negative.
You should not attempt to travel to the United States after a positive test result, as you will not be allowed into the country. You may also be turned away when boarding the airplane.