Denmark located in northern Europe, is part of Scandinavia and has a land border with Germany and Sweden by road and rail; It is surrounded by the North Sea and the Baltic Sea. Considered one of the happiest countries in the world, it has one of the best public service systems such as health and education. The Danish capital is Copenhagen and everyone works 32 to 37 hours per week as established by law, 5 weeks of vacation, free access to university and scholarships for postgraduate studies.
Pronouncing the names of the emblematic sites of Denmark is not an easy task; but that will not make you stop, to enjoy this charming destination. Denmark makes the traveler fall in love, because it has a combination between the traditional and the modern. Ranging from royal palaces to avant-garde buildings. Like Costa Rica (visit the post) it is one of the most environmentally friendly cities on the planet. There are more bicycles than vehicles; in such a way that more than half of its population goes to work by bike; also very practical as a means of transportation for sightseeing.
Its Natural Landscapes and its Cliffs of Mon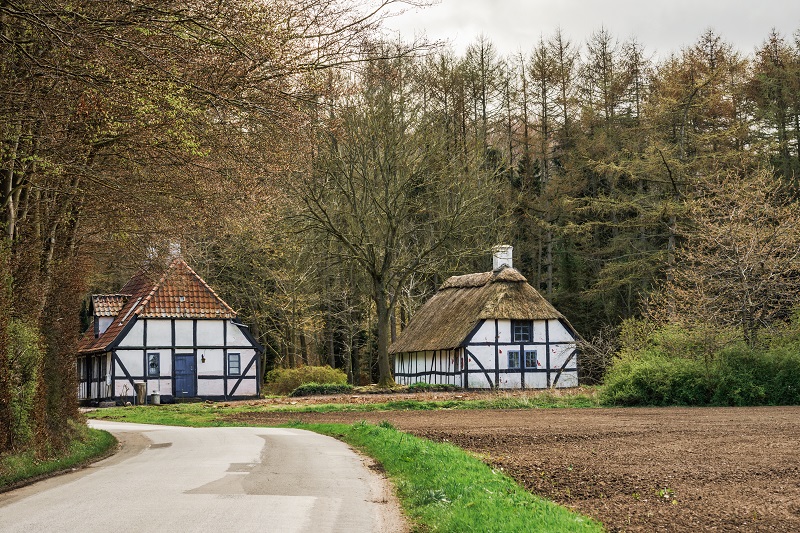 It is a country of beautiful places and full of impressive natural landscapes, it is small, coastal, flat without mountains, it could be said that in the absence of these, it has beautiful steep cliffs such as the white ones of Mon reaching 128 meters above the beach and sheltering a stretch of seven kilometers, the white limestone cliffs are an impressive sight not to be missed. Being a small country gives you the opportunity to get to know it in a short time.
The white cliffs of Mon were declared by UNESCO as a Biosphere Reserve, for its great agglomeration of flora and fauna and its work with the preservation of nature. Here you can see the fastest bird in the world, the peregrine falcon. At night, Mon offers you a park with a dark and starry sky.
Stargazing opportunities
If you're looking for a closer look at the stars, visit the Brorfelde Observatory with Denmark's largest stargazing telescope, Discovery. And if you still want a more relaxing experience, you will find hammocks outside the observatory.
Public pools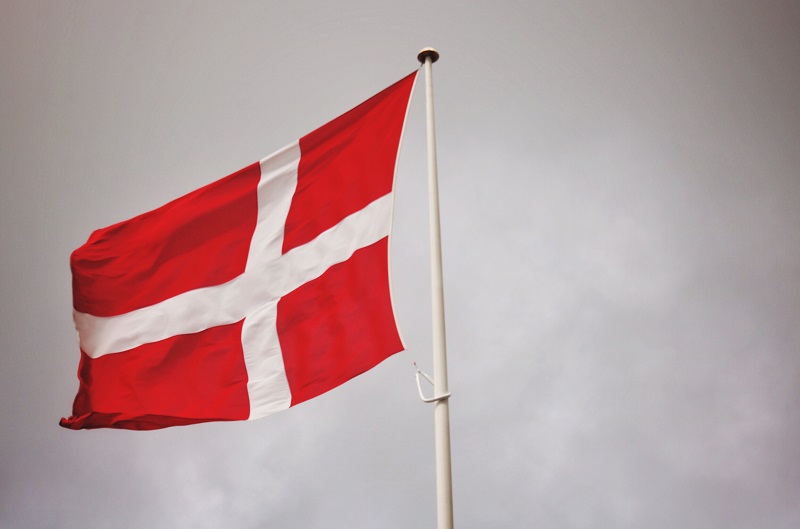 In the season from June to September, you can hang out on a sunny day in public swimming pools, also called port baths. Just 20 minutes from Copenhagen you have Kastrup sea bath in the Amager Strand park. Also in downtown Copenhagen is Island Brygge Harbor an outdoor swimming pool. Another place to take a dip is the Fisketorvet Harbor Baths with three pools: for children, diving and a fitness pool.
Like these pools, there are others such as: The coral bath, in Sluseholmen, The port baths in Odense, Aarhus, Hou, Aalborg, Faaborg, Nibe and Vestre Fjordpark.
Seven UNESCO World Heritage Sites
Denmark has seven UNESCO World Heritage Sites. One of these is the Moravian Brothers' 1773 town-planning complex in Christiansfeld, South Jutland, which has preserved the craft tradition and the principles of urban planning and architecture. Here you can taste honey cakes. Unesco indicates that the forest areas of Store Dyrehave, Gribskov and Jægersborg are a unique example of "a designed landscape", containing well-treasured hunting paths arranged in a grid pattern, as well as numbered stone posts and hunting lodges as the Hermitage. Denmark also has one of the largest tidal flats in the world and has been given the status of a national park/nature reserve, called the Wadden Sea National Park.
Jelling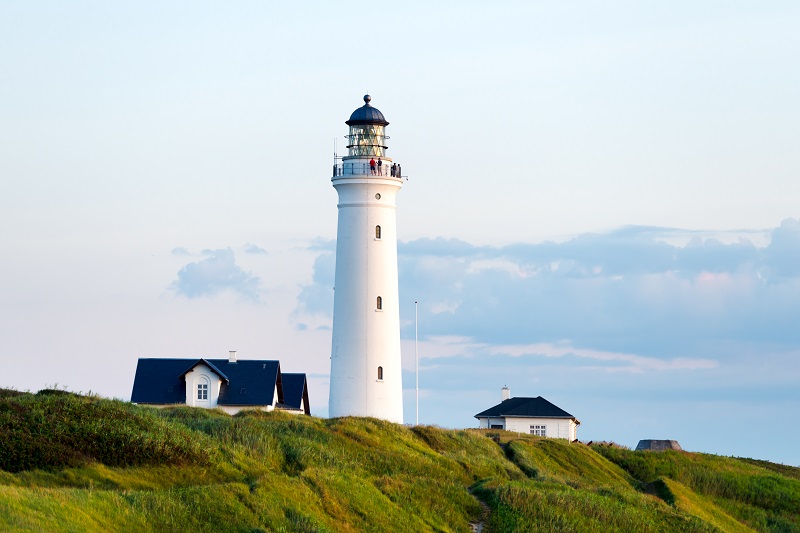 Another highlight is Jelling, a picturesque town with some of Europe's most notable Viking Age monuments. Of singular beauty is the Roskilde Cathedral, it is the last resting place of almost 40 Danish kings and queens. Continuing with the UNESCO World Heritage Sites, there are the white cliffs of Stevns Klint which are 65 million years old and are a prominent visible record of the mass extinction at the end of the Cretaceous period. Last on this list and no less considerable, the most famous castle in Denmark. Kronborg Castle: home of Shakespeare's Hamlet.
26 Michelin-Starred Restaurants
In addition, Denmark is famous for having 26 Michelin-starred restaurants. In 2021, with three Michelin stars, it has the best restaurant in the world according to The World's 50 Best Restaurants, a name it has received five times, called Noma; where experts from all over the world have awarded the work of René Redzepi, co-owner / chef of the restaurant, he won the award for Best Chef Mentor. Currently, Noma from February 1 to May 21 is in the high season for seafood. The seasonal menu is a feast of the best the ocean has to offer. I suggest you visit the Noma website where you can see the menu prices in their local currency (Danish krone) and make a reservation.
Copenhagen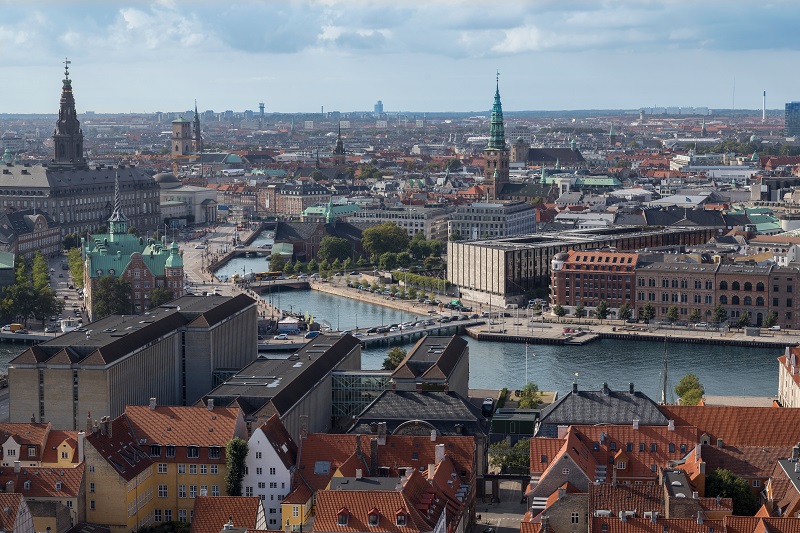 Copenhagen with an urban naturalness is imposed as the most charming city in Europe. With architectural gems like the Royal Danish Opera House and the Royal Danish Library; With one of the most beautiful auditoriums in the world, DR Koncerthuset is home to the Danish National Symphony Orchestra. It is made up of four rooms.
Great number of Attractions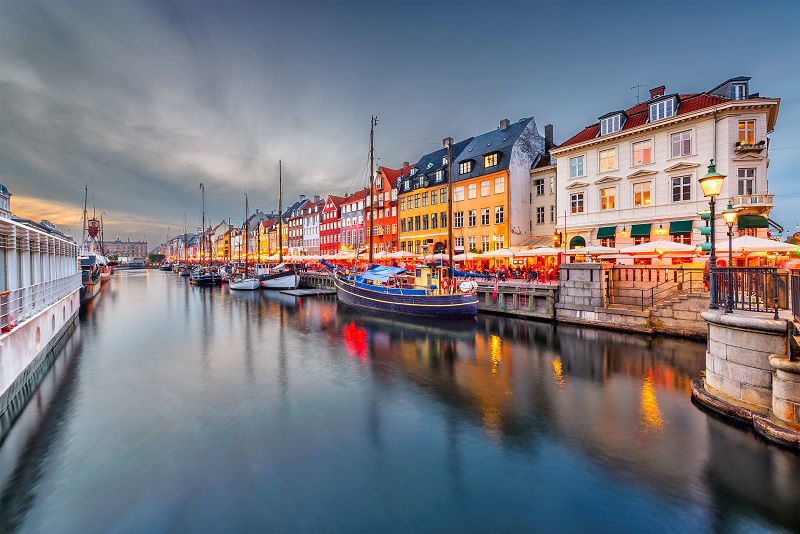 A place to visit is the Tivoli Amusement Park, founded in 1843, with gardens; It is ideal to go with the family, it has restaurants, an artificial lake and a concert hall. An elegant park, where it is said that it was the inspiration for Walt Disney in making his amusement parks.
Likewise, in Nyhavn you can take an extraordinary walk and capture a good postcard, it is an old port of colorful and radiant houses, with moored boats and sailboats, it is full of restaurant terraces. The short story writer Hans Christian Andersen lived here.