Changing times create changing working conditions, and one thing that the pandemic has shown us is that people really love working from home. Statistics tell us that in 2022, over 26% of the American population was working remote jobs.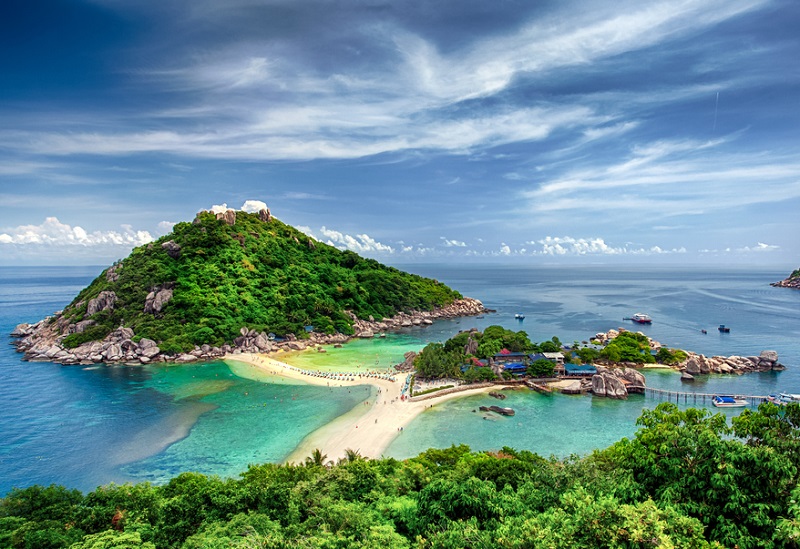 The statistics also indicated that contrary to the beliefs of employers, productivity did not decrease. In fact, in most cases, it increased.
Now with the pandemic over, a lot of employers and employees are realizing that as long as productivity can be maintained, where you choose to work from should not really matter. 
There are several roles today that can be performed completely remotely, with the occasional video call whenever a meeting or live discussion is needed. 
This realization has led many employers to come around to the idea of giving their employees more freedom with their work habits. As a consequence, one unique trend that is gaining a lot of attention is the concept of "workations."
A workation is a combination of vacation and work, which can be a dream come true for a lot of people. In a workation, employees can choose to work from different places, and those engaging in this lifestyle are often called digital nomads. 
The flexibility that such an arrangement provides can be amazing, and South East Asian countries like Thailand have become popular hubs to visit.
One of the main reasons for this is the relatively cheap cost of living that Thailand offers. Traveling and staying in a new country can be an expensive matter, but an affordable country like Thailand is a great option for people who want to keep costs down. 
Digital nomads can get much more bang for their buck when compared to staying in countries like Germany or Switzerland.  Thailand, over several decades, has successfully oriented itself to be one of the most enjoyable countries for tourists and business visitors alike. 
Hassle-Free Visa Requirements
Worried about visa requirements? Do not. The requirements for a Thailand digital nomad visa are quite easy to meet. This visa gives you the ability to stay and work in the country for up to six months, which is more than enough time to have a great experience.
The requirements are as simple as being 18 years of age at minimum, earning about $80,000 a year, and, of course, a remote job. There are many agencies that can also help out with the entire process, making it stress-free and relaxing.
Affordable Cost of Living
People who arrive in Thailand are often surprised to see how affordable life can be. From food and accommodation to entertainment, everything is significantly cheaper compared to the West.
Sure, there are some areas like Bangkok that can get a bit expensive, but if you are willing to adjust to other cities like Chiang Mai, you can expect to pay about $330 for a one-bedroom apartment. 
A furnished, 2-bedroom condo can cost up to $650. Groceries, for one, will set you back by around $150 – $300 a month, depending on how well you want to eat and drink, and high-speed internet will run you about $30.
Add in other costs, such as electricity, entertainment, house cleaners, health care and transportation, and you can expect to pay about $1500 – $2000 a month for a pretty comfortable and decent life. (That's about 51,495 – 68660 Thai Bhat.)
It is possible to reduce this amount by living even more frugally, but in a place like Chiang Mai (which is a big city), these costs are still very budget-friendly for most Westerners.
Thriving Digital Nomad Community
The affordability of life in Thailand is no secret. Before the Covid-19 pandemic, over 1 million US citizens made the 8,614-mile trip to the country as tourists. In 2022, that number had reduced to about 187,205 citizens, out of which 50% were digital nomads. 
Considering the number of other Americans you will run into, it is safe to say that if you are from the U.S., you will not find yourself feeling too homesick. Thailand also sees such visitors from countries like the U.K., Germany and France. 
Burnout has become a common condition that people face in today's stressful world. It seems foolish not to take advantage of technology and remote workations when it can allow people to live out their dreams of an adventurous and stress-free life.
The benefits of the digital nomad life in Thailand include an amazing sense of freedom, independence and fulfillment in one's role. 
Plenty of Co-Working Spaces
In case you are one of those people that gets distracted without a serious environment, you should consider a co-working space in Thailand. This makes sense because some people have gotten into the habit of needing a dedicated, formal location in order to get into their "work mode." 
Co-working spaces are great for this purpose and provide enough amenities to make things comfortable.
These spaces allow you to experience a private office, shared desks, meeting rooms and a well-stocked kitchen, among a host of other perks. Co-working spaces are also a great option if you are a digital nomad traveling solo.
It can sometimes be lonely in a new country, and co-working spaces give you the opportunity to network and make new friends.
Variety of Tourist Attractions
Finally, you should keep in mind that you are on a workation. 
A crucial part of this experience is taking the time to enjoy yourself. Try out the delicious Thai cuisine and amazing drinks, visit tourist attractions and soak in the culture. Thailand offers some great sites, such as the Grand Palace and Wat Phra Kaew, which are located in Bangkok. 
The stunning palace was built in 1782, and everyone needs to experience its splendor at least once. The gardens in the inner court are gorgeous and look like something straight out of a fairy tale.
Railay Beach in Krabi is a small but beautiful peninsula that can only be reached via boat. As you get closer, you are greeted with an almost ethereal view of the towering limestone cliffs that rise up from the clear waters of the Andaman Sea. The white sands and cool breeze make it one of the most calming places to rest and rejuvenate.
Thailand has several more such locations to visit. Make sure you set aside some time to explore and enjoy these sites during your workation.
Conclusion
Having the opportunity to live the life of a digital nomad is not something everyone gets. Most people are forced by circumstances to work in boring office jobs for much of their lives. 
If your employer offers you the opportunity to work remotely and take a workation, do not pass it up. It is an experience unlike any other.
Some people have raised concerns about the unnecessary blurring of a person's personal and professional lives, which can be a valid point. However, as long as you are comfortable with the situation, it does not have to be an issue. Still, It can be a good idea to make your boundaries clearly known so that things do not get awkward later on.