The ongoing pandemic has brought travel to an almost complete halt. Countries have closed their borders to foreigners, hotels, restaurants, bars, and resorts have closed, cruises were suspended, and vacation plans around the world have been overturned.
As the first major wave of the disease seems to pass, countries are slowly starting to consider reopening. And not only their own businesses, parks, and restaurants but their tourist destinations, too. While social distancing may prevent us from attending live music events or the top kite festivals of this year, at least some beaches and resorts will be accessible for travelers coming from… well, certain countries of the world, for now.
Greece
Greece's economy is fueled in a large part by tourism – it is one of the most popular Mediterranean destinations in the world. The country has eased some of its restrictions already and plans to ease more, including opening its seasonal hotels, beaches, and airports starting this June.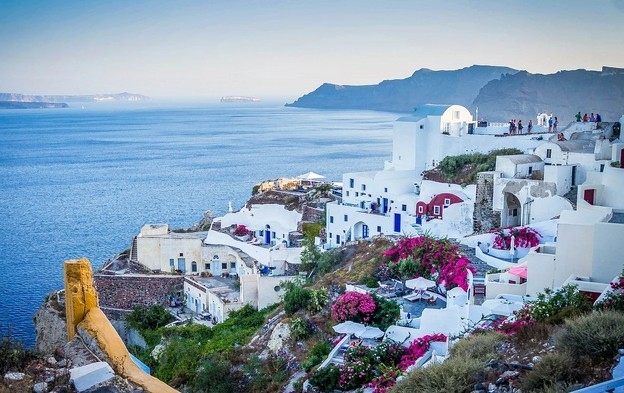 At first, Greece will only allow visitors from Cyprus, Israel, China, Japan, Australia, Norway, Denmark, Austria, Bulgaria, Serbia, Romania, Albania, North Macedonia, Bosnia and Herzegovina, Croatia, Poland, Hungary, Slovakia, and Czechia to cross its borders without having to spend two weeks in isolation.
Beachgoers will have to observe social distancing: the umbrellas and tanning beds will be placed several meters apart, and tourists will be constantly reminded to keep their distance.
Spain
June will see Spain's Atlantic beaches open to the larger public, too – right now, they are only accessible to locals. The country didn't go into specifics about what countries' residents will be able to travel there without restrictions but we can guess that they will be countries that have the epidemic under control. Before planning to go to Spain, it's good to know that the country will ease or strengthen its measures differentiated for each of its regions depending on the epidemiologic situation.
The beach umbrellas and tanning beds will be planted in the sand with social distancing in mind – at least four meters apart – and barriers will be placed between them to prevent the virus from spreading as much as possible.
Croatia
Croatia had a very little number of COVID-19 cases and the number of its remaining active cases is also extremely low, so it's not a surprise that it's the first country to reopen to tourists. Foreigners from most EU countries, the US, the UK, and Norway are free to visit their resorts but only if they have formal confirmation of their accommodation. Social distancing will, of course, be mandatory, and tourists will be obliged to report any symptoms similar to those of the novel coronavirus to the competent authorities.
Travel was hit hard by the spread of the new virus, and for a while, the entire summer season seemed to have been lost. It seems that not all is lost, though – those with wanderlust in their souls will still have a few places to go.