1. Toss Coins at Trevi Fountain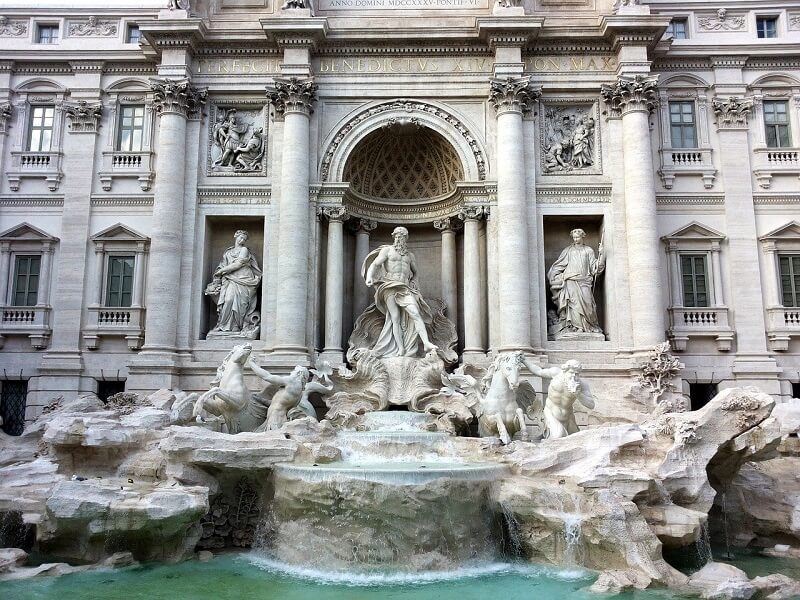 Rome, the eternal city, couldn't be anything less than romantic. This beautiful city with the cobblestoned streets, charming piazzas, and the large collection of historical landmarks create an ideal place for lovers. First things first, Trevi Fountain is a must-see place while in Rome, and definitely a romantic spot to visit as a couple.  The location is ideal for walks and taking pictures to the alluring fountain, and it is the best part of the city to have a gelato or an espresso. Additionally, there is a superstition when couples throw third coins in the fountain they eventually get married.
2. Cruise Along the Tiber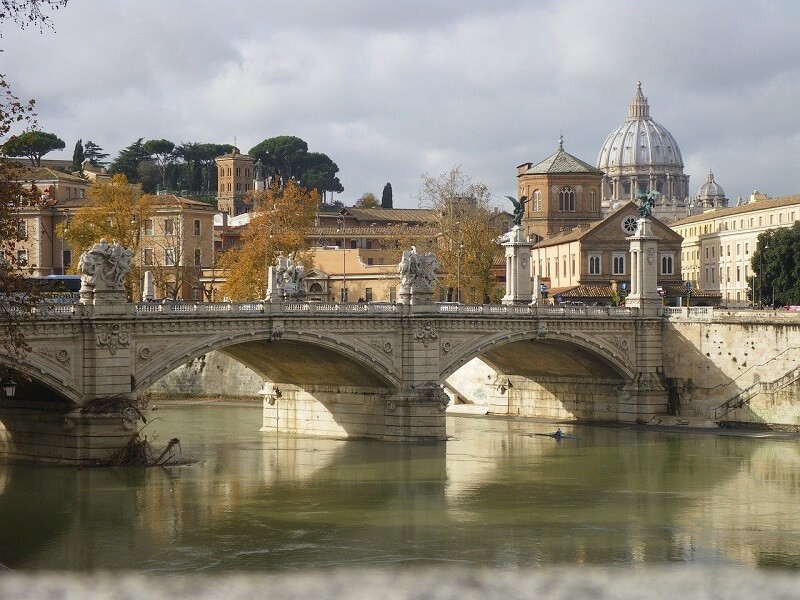 One of the best things to do in Rome is to go for a boat cruise in the river Tiber. It is absolutely a romantic experience, and you will be able to see the stunning city from a different perspective. The route has plenty of sightseeing to admire such as ancient Roman Bridges, the landmark Ponte Sisto, and at the end of the route, you can admire St. Peters Basilica. It would be great to plan your trip during the evening when the sunset creates an excellent atmosphere.
3. Tour the Vatican Museums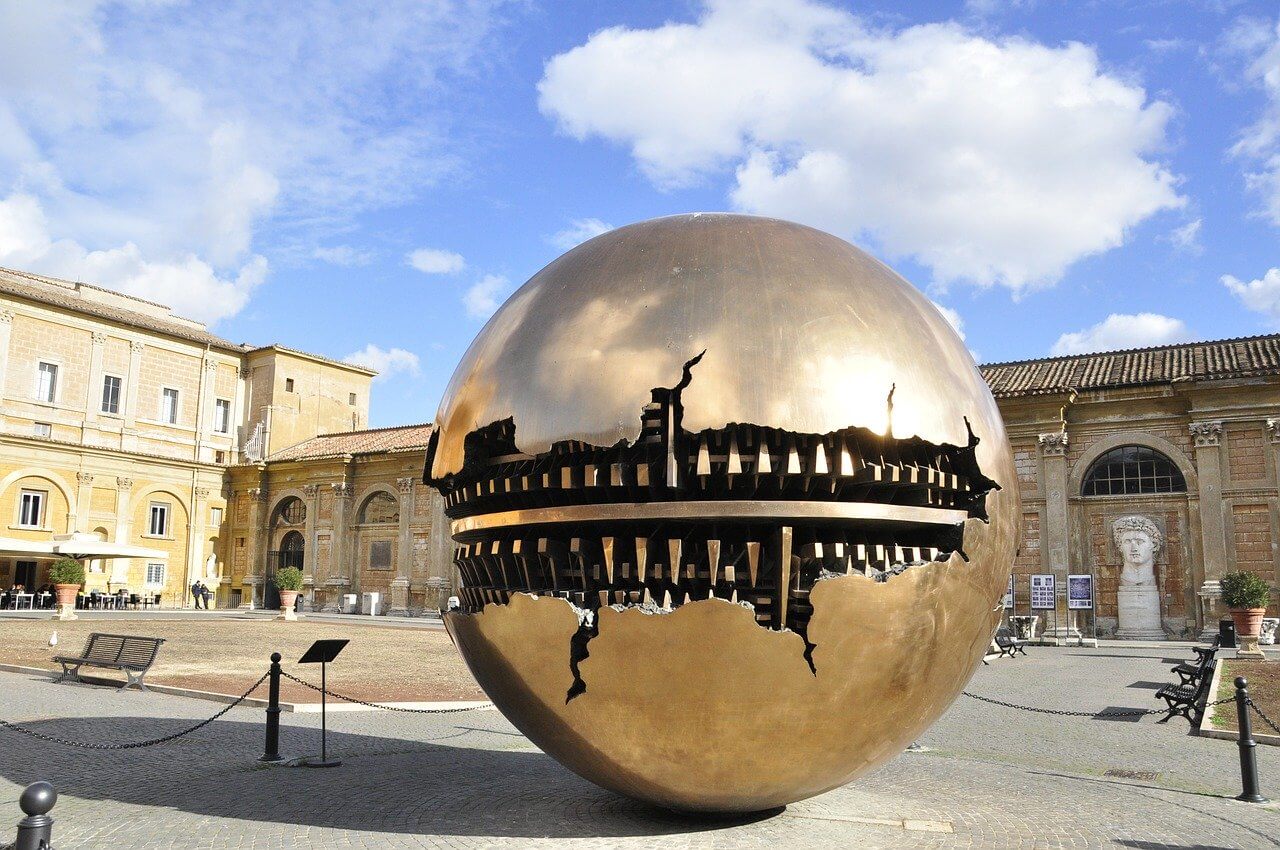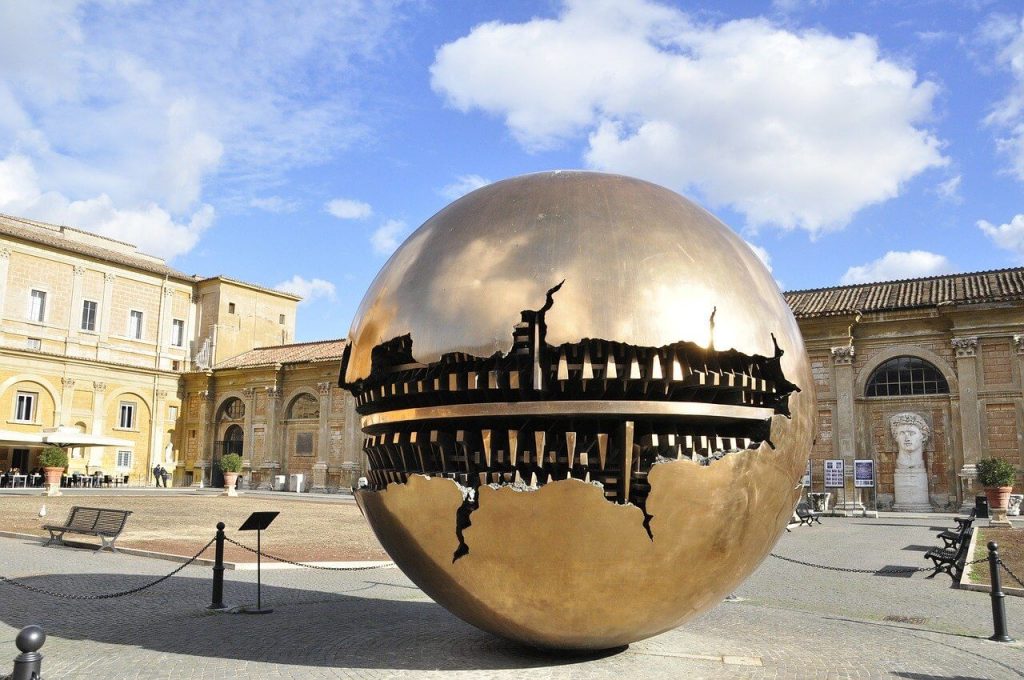 The Vatican and especially the Vatican Museums are the most known places to visit as a tourist in Italy. However, being a couple has a totally different view. One of the largest museums in the world with more than 50 galleries having a large variety of exhibitions, is the perfect walk to do with your partner. There is almost every day a guided tour to attend, and you should see Michelangelo's, Sistine Chapel, and The Creation of Adam which are definitely the best artworks in the world.
4. Visit Villa Borghese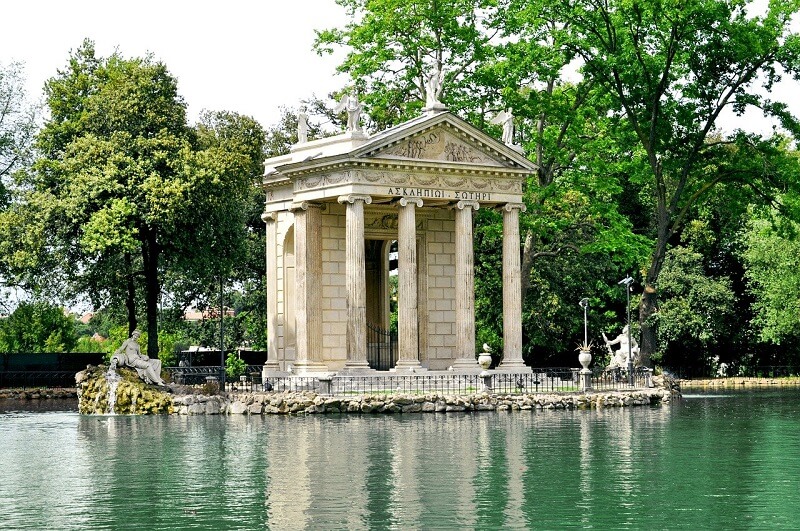 Rome's vibrant green space couldn't be anywhere else than Villa Borghese. It is the perfect location to spend a relaxed day with your partner in the park and strolling around the famous Gallery, which hosts different exhibitions once in a while. The Park surrounding Villa Borghese is huge enough to have plenty of things to do such as a beautiful lake, a balcony with a view to Piazza del Popolo, and many others to explore by yourselves.
5. Explore the Trastevere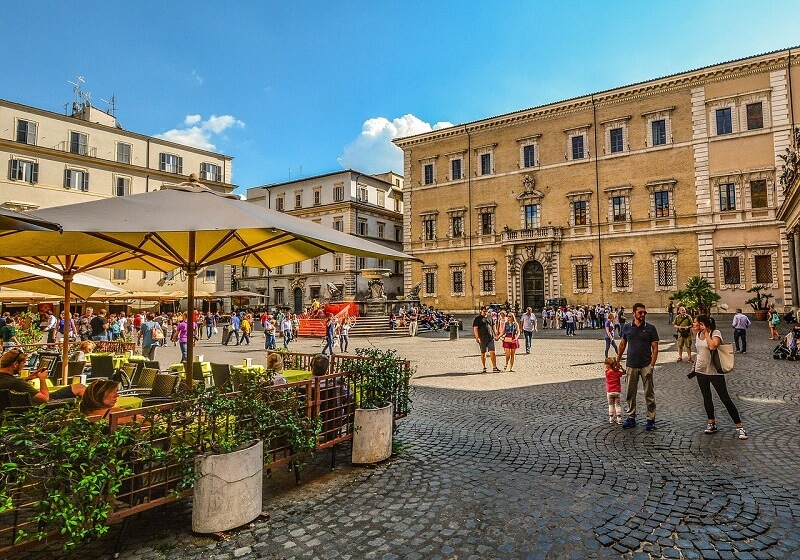 Trastevere is the most scenic and idyllic district in Rome, where you can find plenty of cafes, restaurants, and tiny roads to have a walk. You can get there by crossing the Ponte Sisto Bridge from the Campo de Fiori market, where you can have a look at local products. The location is ideal for an early night walk, where you can sit by the Piazza and enjoy a nice glass of wine and the famous Italian food. Totally recommend it!