1. Sunset at Duomo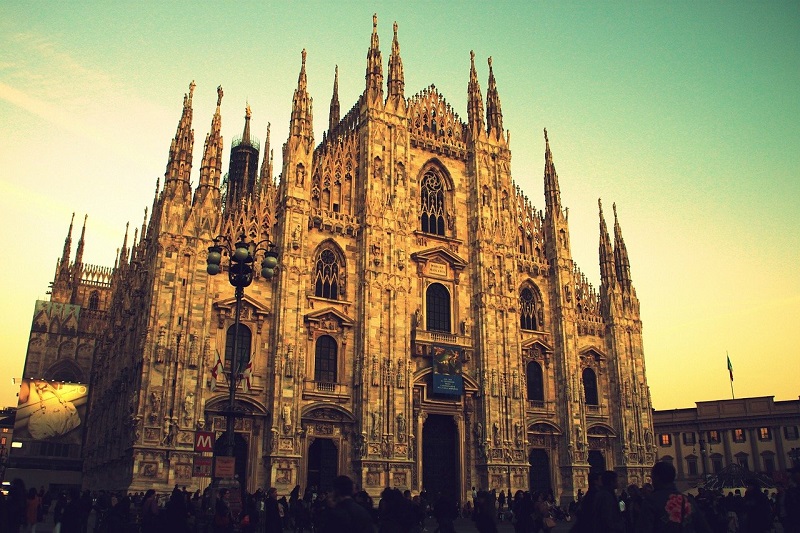 Milan is one of the most known fashion cities in the world, but except its luxury and good taste this city has some of the most romantic spots. The first thing to see when in Milan is the Duomo and its magnificent square, but one of the most romantic things to do is to go during the afternoon. It is quite fascinating to climb to the rooftops where you can enjoy the extraordinary scenery and view of the city. What's best about this is the sunset hour which makes the most romantic scenery.
2. Galleria Vittorio Emanuele II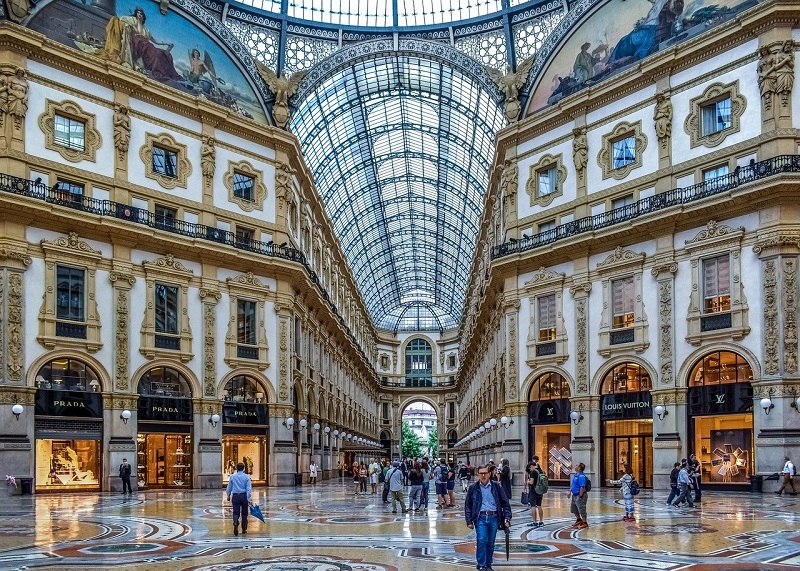 It is the world's oldest mall and one of the most beautiful regarding the architecture and the location. Galleria Vittorio Emanuelle II is located in the same square as Duomo, and both of them create amazing scenery in this fashionable city. High-end fashion boutiques, luxury brands, and modern cafes are some of the reasons to visit this place with your beloved one. Besides, Galleria has a rooftop passage which despite the cafes and restaurants offers excellent views where you can have some of the best pictures.
3. Attend a Ballet at Theatro di Scala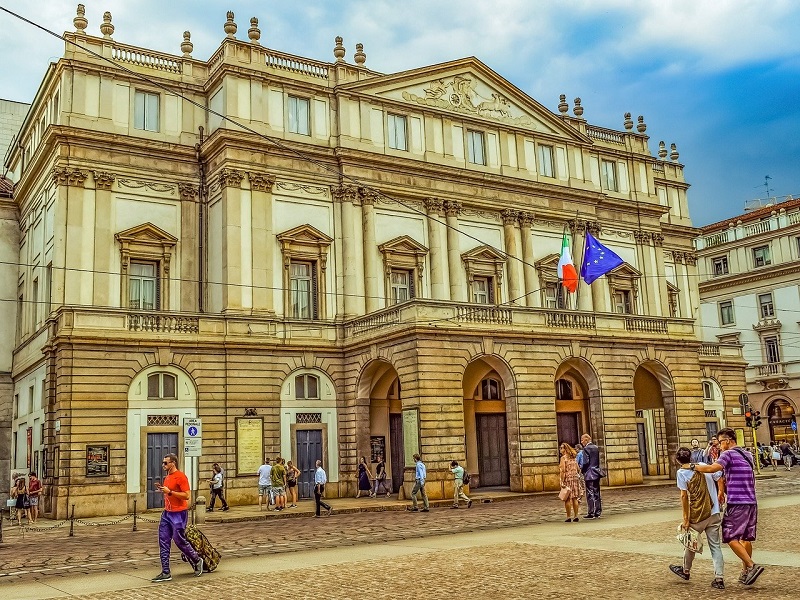 One of the most popular and cosmopolitan things to do while in Milan is to watch an opera or a ballet at Theatro di Scala. A worldwide known opera house, that is old enough to have accommodated many world-known artists. It is absolutely an amazing experience and something that you will remember, but even if you are not a fan of opera or there is nothing available to see, you can have a guided tour. There are plenty of them every day and you can book in advance to avoid queuing.
4. Visit Giardino di Villa Reale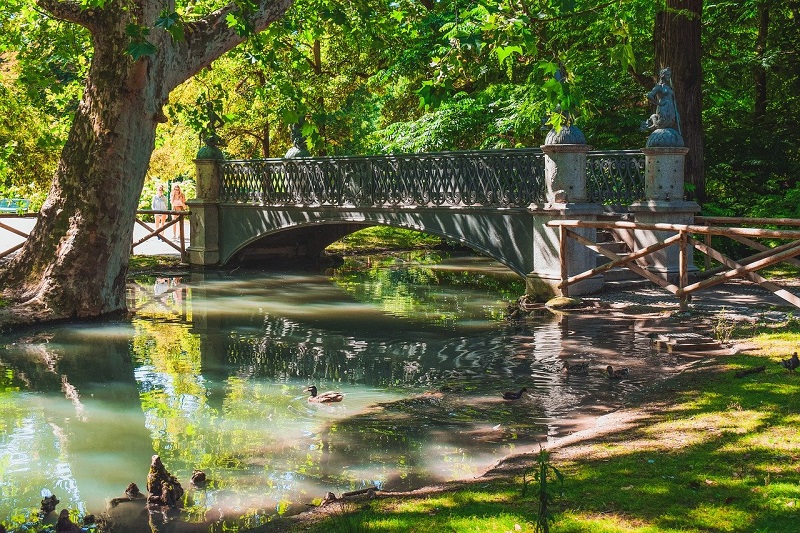 What is more romantic than walking in a scenic park during fall? Milan has some of the most extraordinary parks with beautiful sceneries, which are definitely for a romantic walk. Giardino di Villa Reale is an elegant park with plenty of green spaces, leafy pathways, small ponds, and cute bridges to enjoy with your loved one. It is not a huge park, but it has an intimate and romantic atmosphere that is perfect for couples. Additionally, in the center of the park there is a temple dedicated to Cupid, which explains why the park has a romantic scene.
5. Go for an Evening Walk at Naviglio Grande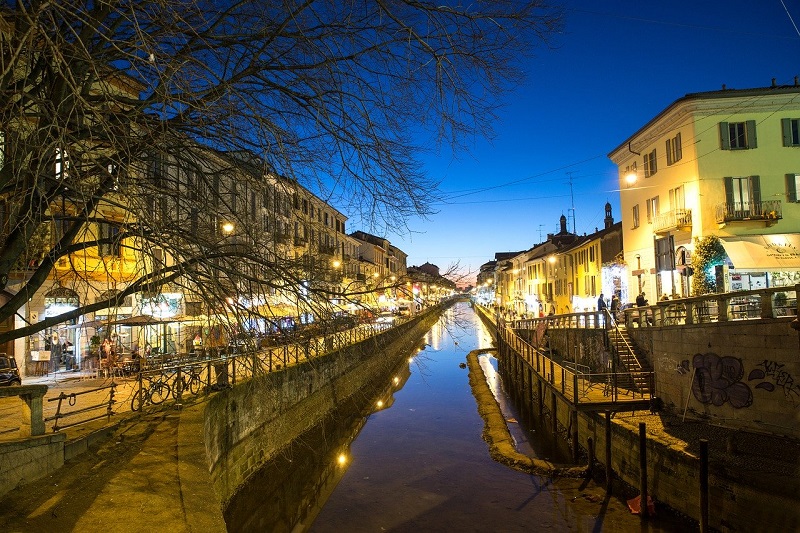 Last but not least, Navigli is one of the most known places to go to Milan for nightlife. That doesn't mean that is not ideal for couples, as there plenty of things to do and see. A charming urban atmosphere away of the hustle of the city center is the ideal romantic spot. There are various restaurants, cafes, and street markets where you can taste the Italian delicacies, and spend time with your partner. The lighting of the canal creates an alluring atmosphere, that you cannot find anywhere else.