What are the most popular drinks in Switzerland?
Swiss Beer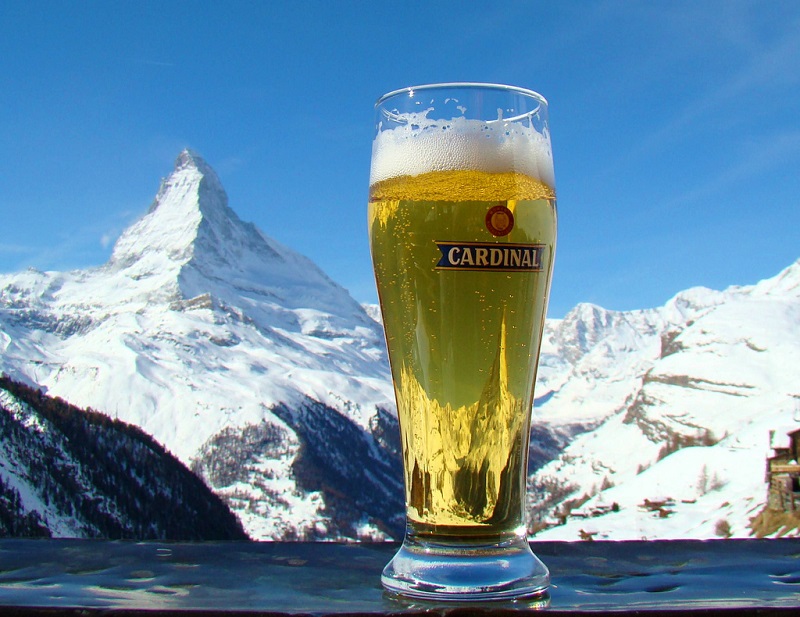 Source: Link
Drinking is a culture for the people of Switzerland because they enjoy it just as they love eating. Back in the days, Swiss wine was like the national drink as it is mostly served with meals in different places and on special occasions since the water wasn't always safe for human consumption. Tea, Coffee, beer, and liqueurs are also the country's most important beverages. Here are the most popular drinks in Switzerland. Beer has become a popular drink in Switzerland. Swiss beer is a brilliant brew which is based on the styles and techniques of the German-speaking part of Switzerland. Würtemberg and Bavaria are areas that specialize in beer production, which results in mainly light-colored beer. Beer from Eastern Switzerland in the German-speaking parts is mostly lager.  Examples of popular beer drinks in the country are Calanda Lager, Hopfenperle, etc. Beer from Western Switzerland in the French-speaking regions has a lot of the Quebecois and Belgian's styles. You can easily find any beer of your choice (dark beers and lagers) in restaurants, bars, clubs, and liquor stores. Click the next ARROW to see the next photo!
Swiss Wine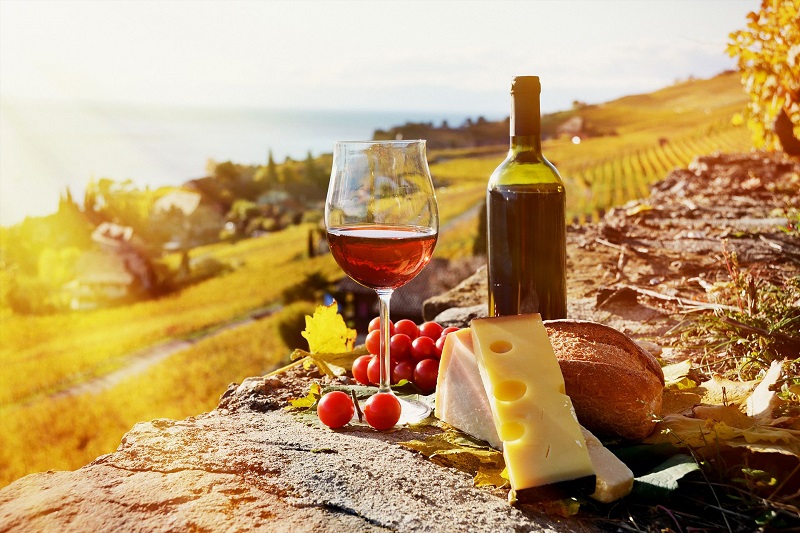 Source: Link
Wine production in Switzerland dates back to the Roman age. The Swiss wine, however, has French, German, and Italian influences and it is majorly produced in the south, west, and north-east areas of the country. Although there is more white-wine production in Switzerland, you can also find great red wine varieties. Swiss wine tastes better when they are newly produced, unlike the French wines. Various wines from the region of Lake Geneva are made for local consumption. Wines are usually drunk when celebrating national holidays. Click the next ARROW to see the next photo!
Swiss Soda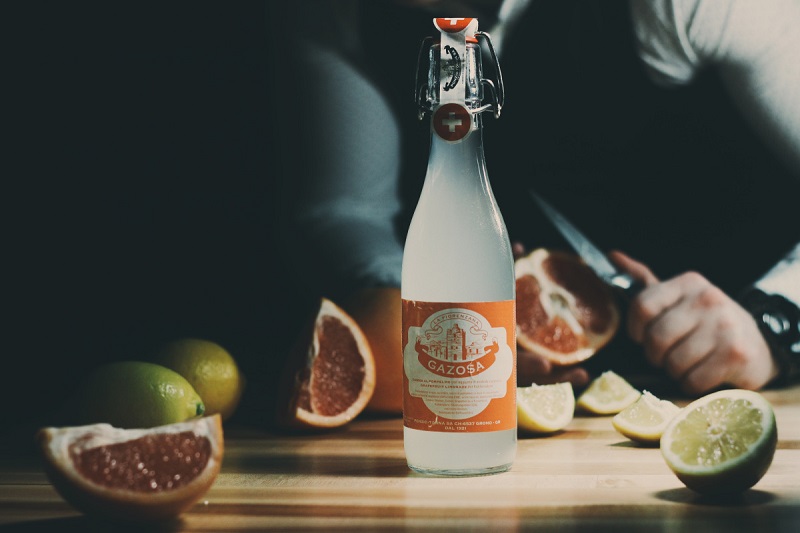 Source: Link
Switzerland has different varieties of soda; the majorities are produced in large industrial quantities, while others are packaged in small batches. You may probably not have heard or seen these brands unless you have resided in Switzerland. The most popular Swiss soda drinks are Passaia- a tasty drink made from passion fruit. Passaia drink has been in existence since the 1960s. Flauder has a unique taste, compared to other sodas and is made from elderberries, melissa balm, and other ingredients. Elmer Citro is yet another popular soda drink in the country. After the day's activities, a cup of Elmer Citro can help refresh the body. You can also combine this carbonated beverage with beer and enjoy its yummy taste. Click the next ARROW to see the next photo!
Coffee and Herbal Tea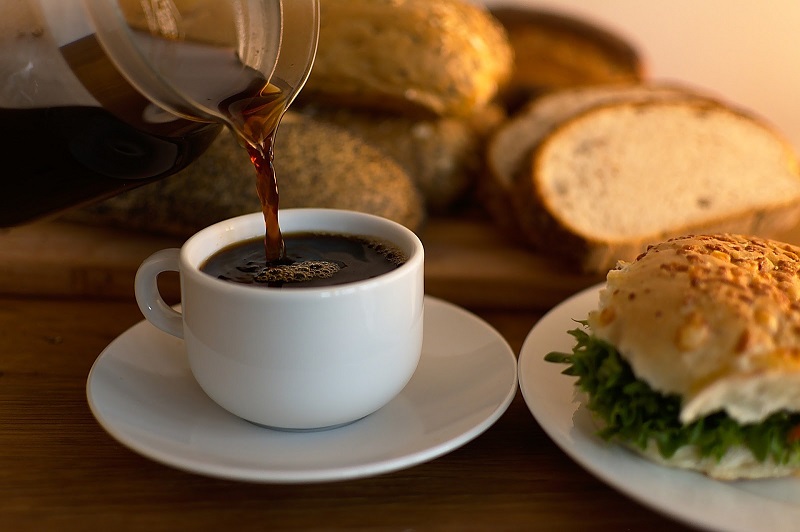 Source: Link
Tea and coffee are great alternatives to cold drinks and liqueurs in Switzerland. These hot drinks are great for starting the day and awakening the mind. Swiss consumers have over time embraced the importance and benefits of herbal teas, and thus the demand for various brands of teas, as well as coffee have greatly increased. You can either make them at home or visit a nearby café. The coffee shops in Switzerland are amazing and you can taste their sweets and pastries, which are delicious, and a perfect combination with a coffee or tea. Click the next ARROW to see the next photo!
Liqueur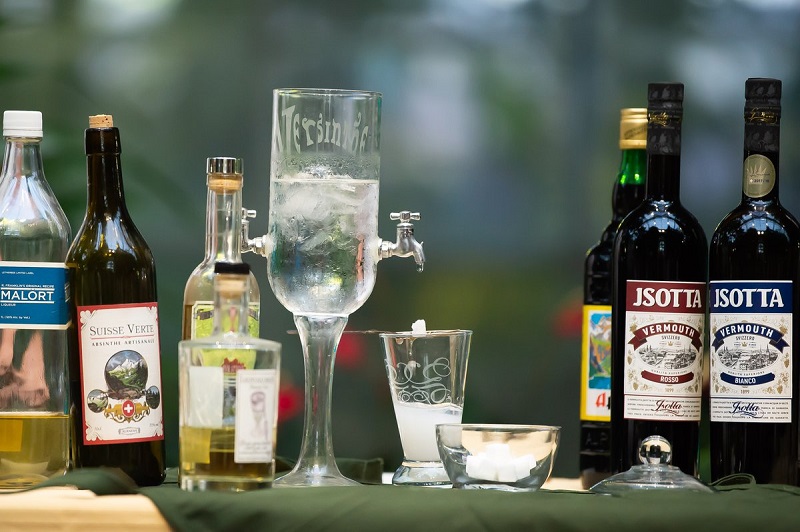 Source: Link
Swiss liqueurs are sweet and highly strong. Some of the popular liqueurs in the country include Pflümli- made from plums. Träsch is made from cider pears, and Williamine is produced from fragrant Williams pears. Kirsch is a very potent alcoholic drink produced from cherry pits juice. Liqueurs are very popular in Switzerland and it definitely worth to taste it or take some back home as a souvenir.