There's no better way to relax in Puerto Rico than having a special island cocktail beside you. Apart from cocktails, Puerto Rico's rum and tequila-based mixed drinks are also ideal to suite relaxation on a cool evening. If you are finding it difficult to select from a variety of drinks in the country, probably because it's your first time, this list will help you plan your drinking and dining experience in the country.
Pina Colada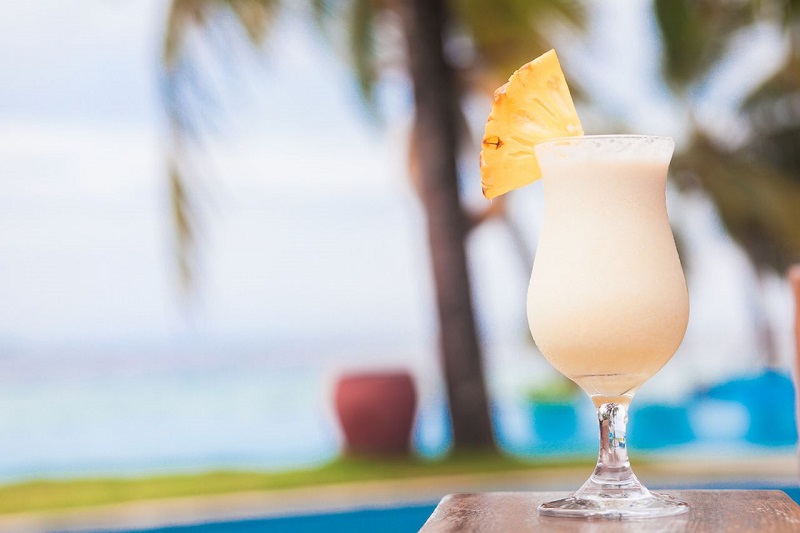 Source: Link
Although the inventor of this drink remains controversial to this day, Pina Colada is known as the national drink of Puerto Rico since July 10, 1978. The refreshing rum is prepared from juicy local pineapple, but Mixologists strain it with ice and coconut water or cream of coconut. You will find the drinks in two versions; kids always enjoy the non-alcoholic version. It's a wonderful drink you can enjoy anytime.
Coquito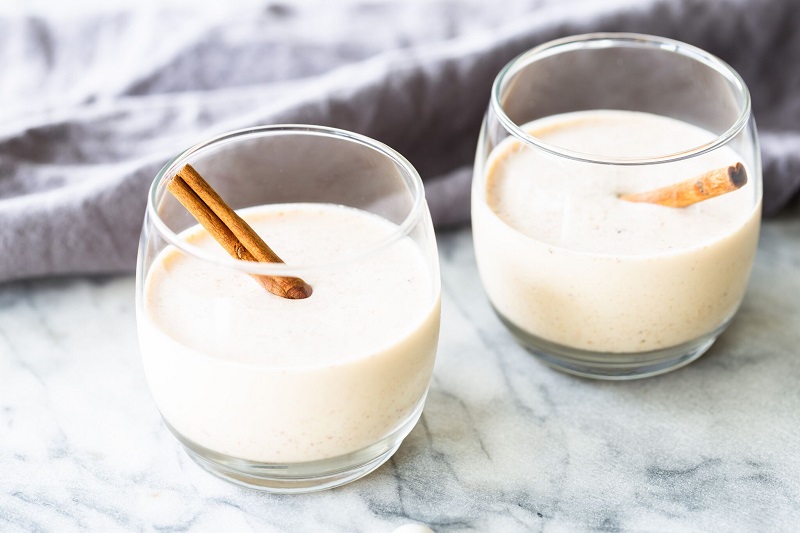 Source: Link
The best holiday drink in Puerto Rico is Coquito often called Puerto Rican eggnog. Coquito is made from evaporated milk, condensed milk, coconut milk, cream of coconut, white rum, and spice like vanilla, nutmeg, and cinnamon. Each family has different recipes, and it can be served chilled or over ice. You can find Coquito bottles at every store in the country during the holidays.
Mojitos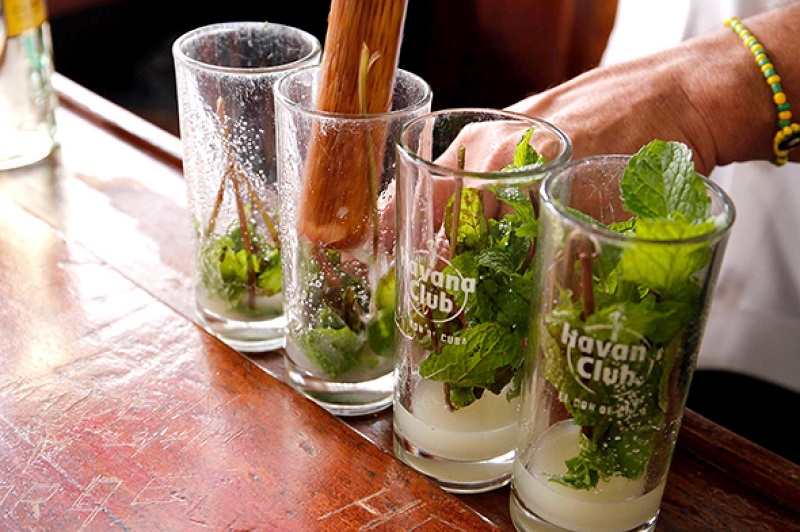 Source: Link
Another tantalizing drink you can try out in Puerto Rico is Mojitos. Different flavors of this drink are available, but the best Mojitos are those made with homemade syrup, produced from brown sugar that is muddled with fresh mint. Mojitos taste original with lime, but it can as well be tried with passion fruit, strawberry, pineapple, watermelon, apple, basil, and coconut. Playa Sucia and Club Nautico de Boquerón are the best locations to grab an original mojito.
Coco Frio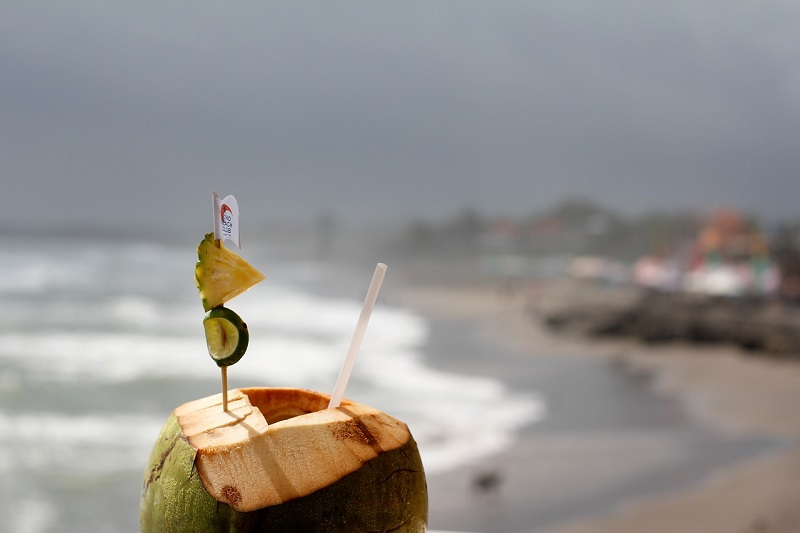 Source: Link
Coco Frio is known as a favorite drink of people in Puerto Rico because of its health benefits. Also referred to as coconut water, it is sold at almost every stand in the country. If you visit some stands, you may likely find it mixed with rum, vodka, or whiskey. Coco Frio has sweet meat inside, and most stands are ready to open it for you if you get to finish your Coco Frio there.
Mavi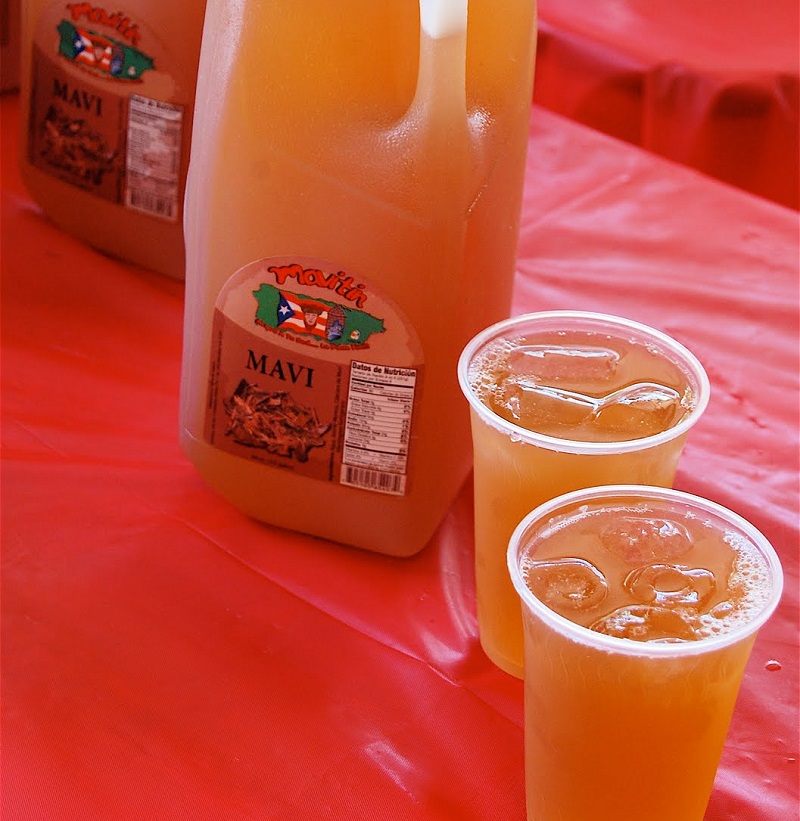 Source: Link
The best combination for a delicious meal and a drink you can have in Puerto Rico is Mavi. It is made with the bark of the Mavi tree that is boiled, sometimes with spices like ginger and cinnamon. Fruit can also be added in order to get different flavors. Mavi can be found in almost every store in the country, but the best place to pick it up is at local roadside stands.
Don Q Punch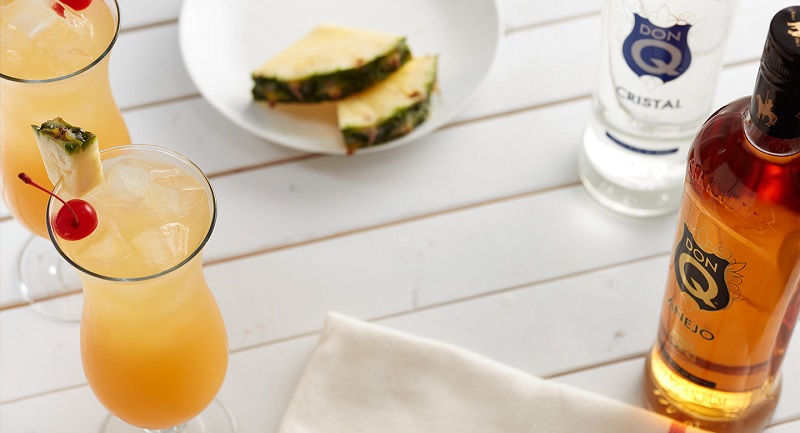 Source: Link
Among other cocktails, Don Q Punch is the best you can settle for in Puerto Rico. It is made with Don Q gold, a dash of grenadine, two ounces of orange juice, two ounces of pineapple juice, and an orange or cherry slide for garnish. Don Q Punch is a classic summer cocktail that you can find in most bars in the country, including San Juan and Ponce.