Armenian Coffee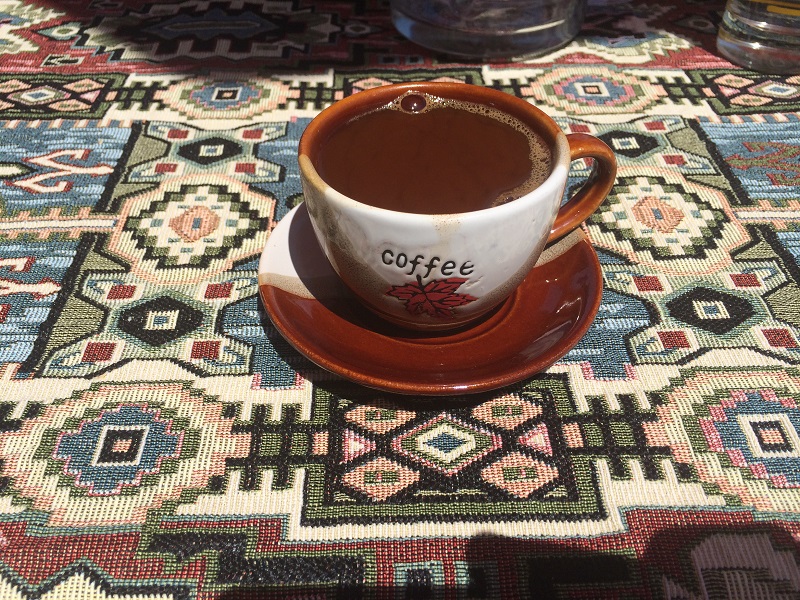 Source: Link
Armenia has a rich culture and exciting art rooted in ancient believes that have existed for centuries. Locals appreciate the art of consuming traditional drinks, of which the most popular among them are brandy, vodka, and wine. Below is a list of popular Armenian drinks that you must experience on your journey as you discover this wonderful country. Coffee is routine in Armenia. Coffee is taken on the go, and there are small stalls selling everywhere. Their traditional way of preparing Armenian coffee is over 1000 years old. As with the preparation of Turkish coffee, the beans are very finely ground and prepared in a mocha pot, called jazzve. It's concentrated and powerful, almost like a shot of espresso. It's a social drink and symbolizes bonding and hospitality. Click the next ARROW to see the next photo!
Famous Armenian Cognac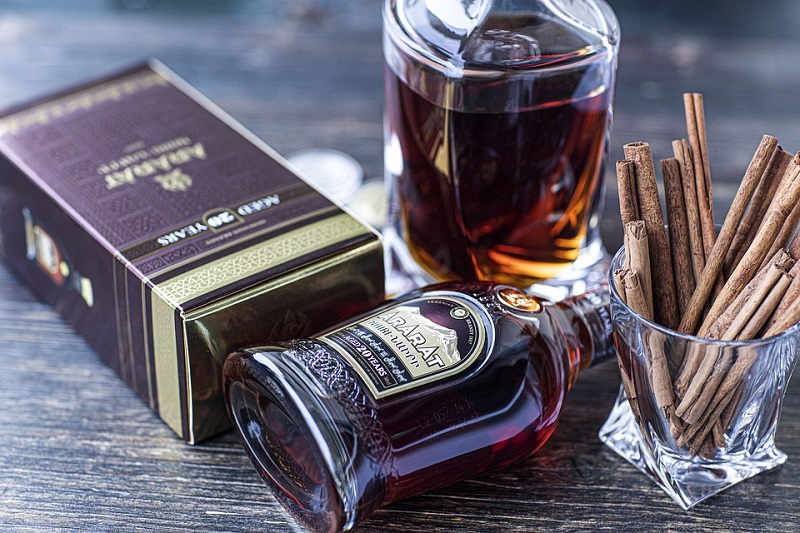 Source: Link
Armenian Cognac is white wine brandy. It is the most popular national drink. Cognac is made from selected grape varieties and grown in the Arafat Valley. Armenian Cognac or brandy is famous throughout the world. Everyone knows that if it is written on the bottle of brandy that it is from Armenia, then it is worth drinking. The legends have it that the Armenian Cognac could be traced back to ancient times when Noah's Ark landed on Ararat Mountain. Click the next ARROW to see the next photo!
Armenian Mulberry Vodka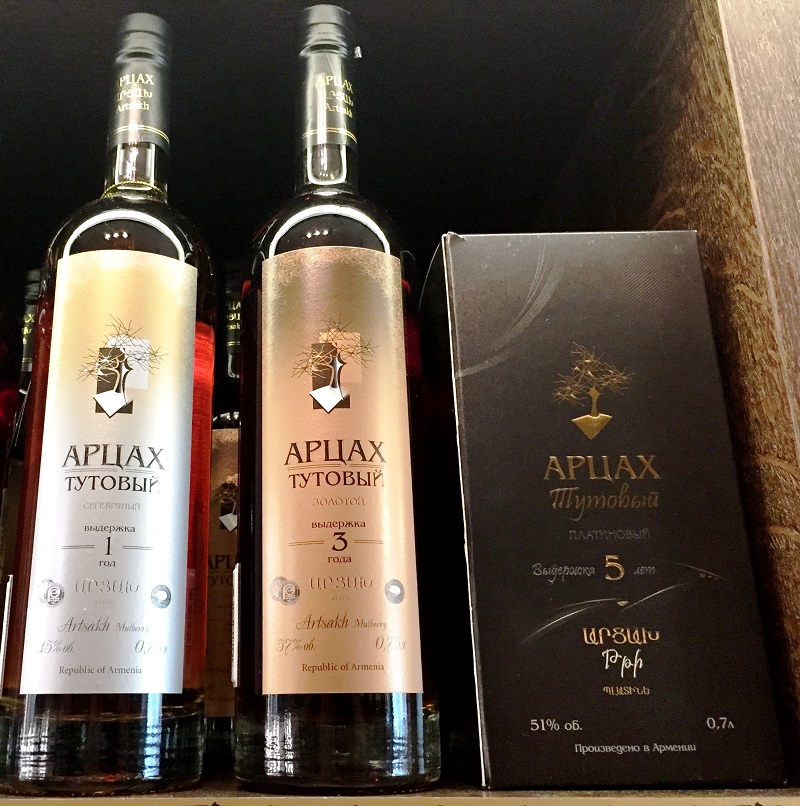 Source: Link
The Armenian mulberry vodka occupies a premium position among alcoholic beverages. Mulberry vodka is a sort of brandy, only made from mulberry fruits. Both white and blackberries are used in production. Mulberry vodka is prepared almost everywhere, but the most significant is the people in Artsakh, where it also is produced in factory conditions. The drink, when taken in small quantities, will favorably affect metabolism and heart health positively. It also has a tender taste and smell. Besides, some people believe that a shot of Armenian vodka every day keeps the Doctor away. Who knows? Click the next ARROW to see the next photo!
Sour Milk Matsun Tan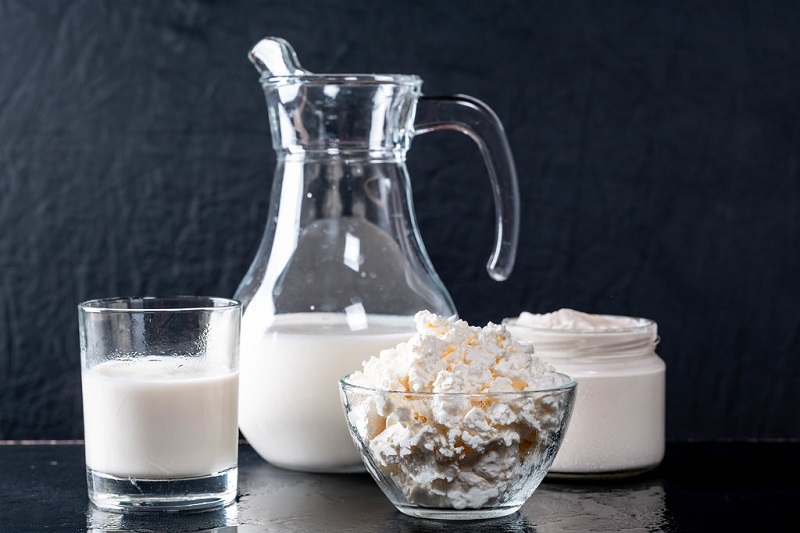 Source: Link
Perhaps the most popular soft drink in Armenia is the Tan – a mixture of water, salt and Armenian yogurt called Matsun. This dairy product is an excellent dressing for salads and a basis for various sauces. Matsun is thick sour milk which is used as the base for making spas – yogurt soup with cracked wheat. When Matsun is dilute with water, it turns into Tan – a refreshing beverage which is drunk with many kinds of dishes in hot weather. Many people in Armenia do make this drink at home so if you're living with a friend, then, get ready to have the fun of your life. Click the next ARROW to see the next photo!
Jermuk – Natural Mineral Water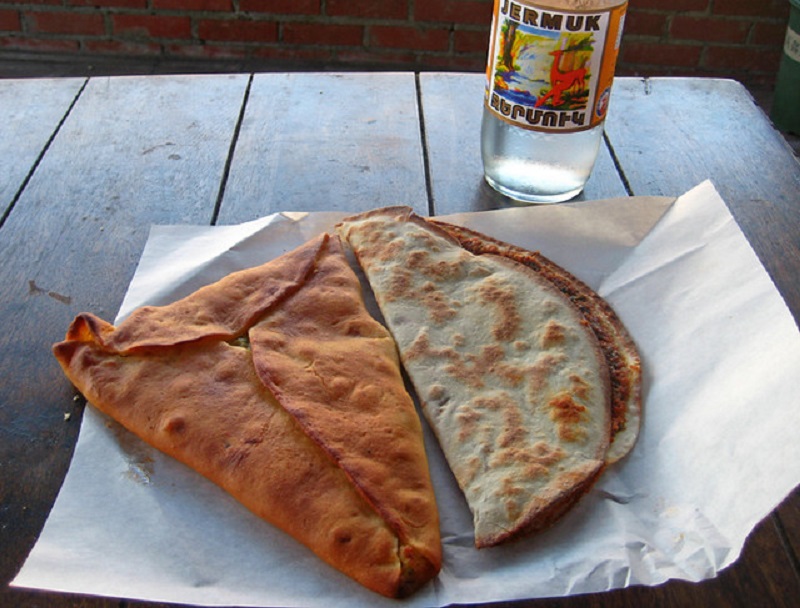 Source: Link
This indigenously Armenian drink is sourced in the mountain springs in the resort town of Jermuk. It is endowed with useful minerals, the unique flavor, and softness. Jermuk attracts a lot of tourists who want to improve their health and try "miracle drink". "Jermuk" natural mineral water is ideal for daily consumption. The unique chemical structure offers the presence of rare mineral substances and biologically active elements that are beneficial for health. It is bottled and sold in pure and flavored variants.