1. Soda Bread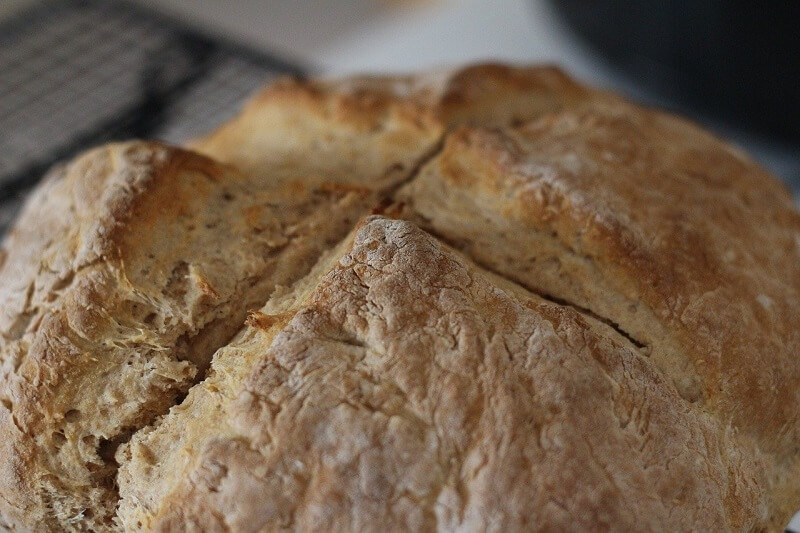 Fancy tasting the most iconic Irish food? Ireland has plenty of traditional dishes that definitely worth tasting. This beautiful country has various highlights to see, and might its popular food be potatoes and meat, there are many more. One of the most famous loaves of bread made in Ireland is soda bread. Every family in Ireland has its own recipe on how to make this tasteful bread. Some serve it with butter, honey, or jam. Others used to sprinkle oats on top of it. The main ingredients for making the recipe include bicarbonate soda, buttermilk, and flour.
2. Shellfish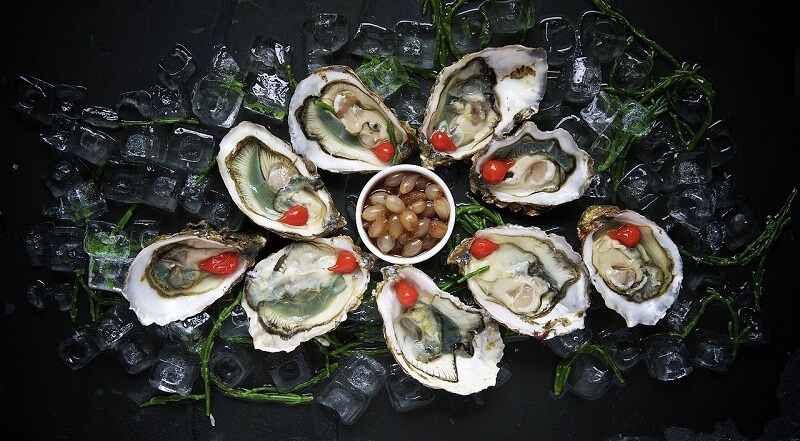 Seafood in Ireland is the most known food and you can find almost everywhere, as it is their main production. The best time to visit Ireland is during September where you can taste the freshest shellfish you have ever seen. There is also the Galway Oyster Festival at the end of September, where oysters have an honorary. Besides, mussels, cockles, and prawns are popular as well.
3. Colcannon and Champ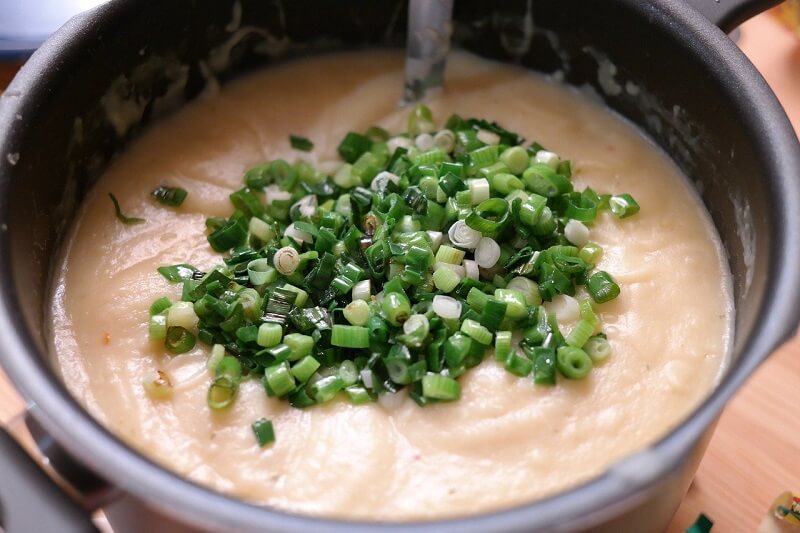 Potatoes are a staple in the Irish diet as their plenty of recipes that include this tasteful and cheap food source. Colcannon and champ is quite an old recipe, which is delicious and a perfect option to start your day. It contains mashed potatoes, butter, cabbage or kale, and spring onions. It is a perfect combination with a fried egg.
4. Boxty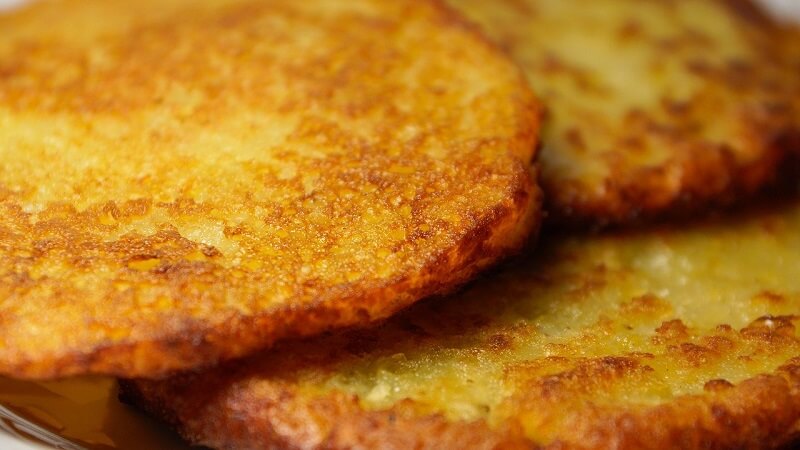 Boxty is also made with potatoes, but also it is called potato pancake, or potato dumpling. It is a traditional recipe with grated raw potatoes and mashed potatoes, salt and flour first boiled and then fried. It is also served with fried eggs and bacon, or salmon and cream.
5. Boiled Bacon and Cabbage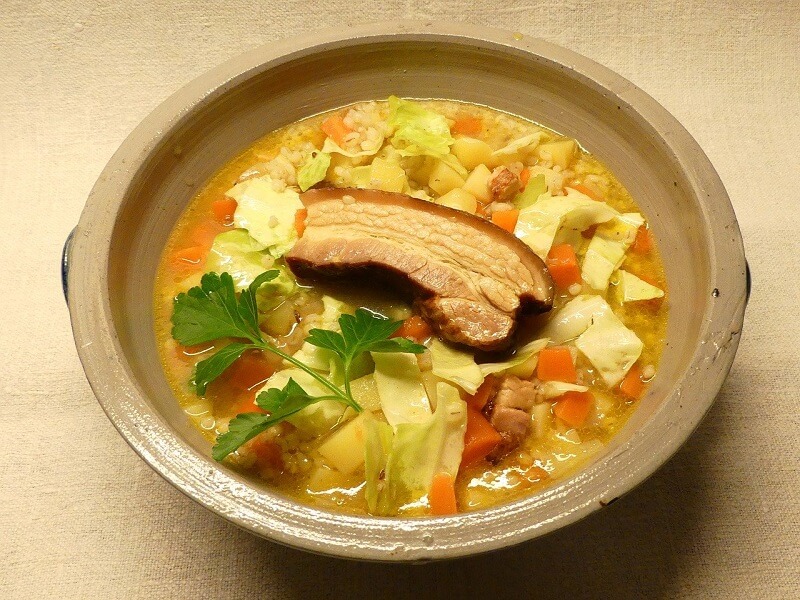 A family favourite recipe served for dinner or lunch as it is quite easily made. It includes boiled cabbage, boiled bacon, and boiled potatoes. In some cases, depending on the cut of the meat, it might be soaked overnight. The dish is served with a parsley sauce.
6. Smoked Salmon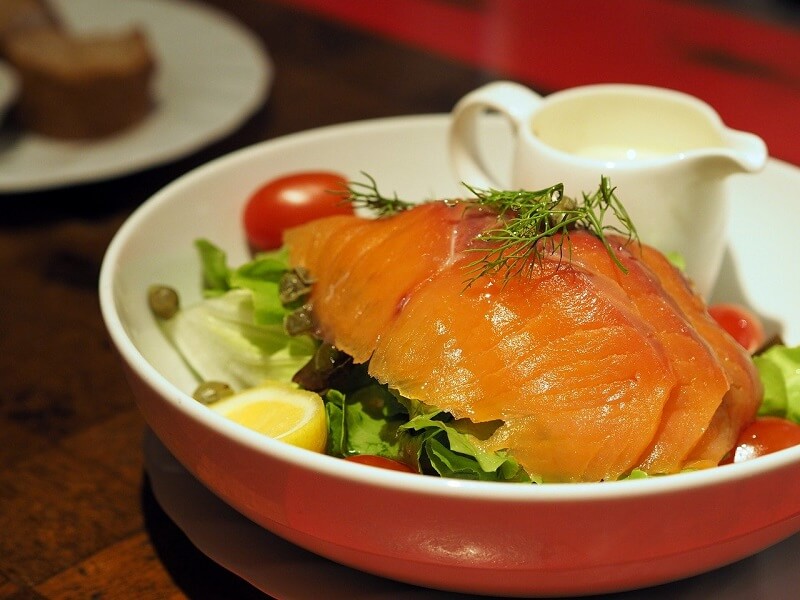 It might sound typical food that probably you have tasted it before, but the smoked salmon is a completely different story in Ireland. It is smoked with oak, and that gives a different flavour to the fish. It is perfectly served with potato pancakes and salad.
7. Black and White Pudding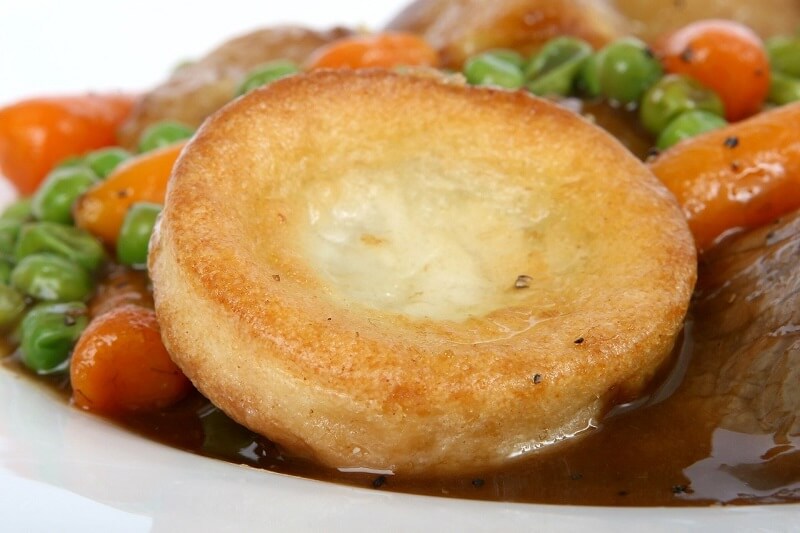 A typical Irish side dish that is usually served with the Irish breakfast is the black and white pudding. Mostly in restaurants serve the black pudding which is made with ground pork meat, fat, and blood. It might not sound tasty but it is actually. The white pudding hasn't blood but it is quite the same.
8. Coddle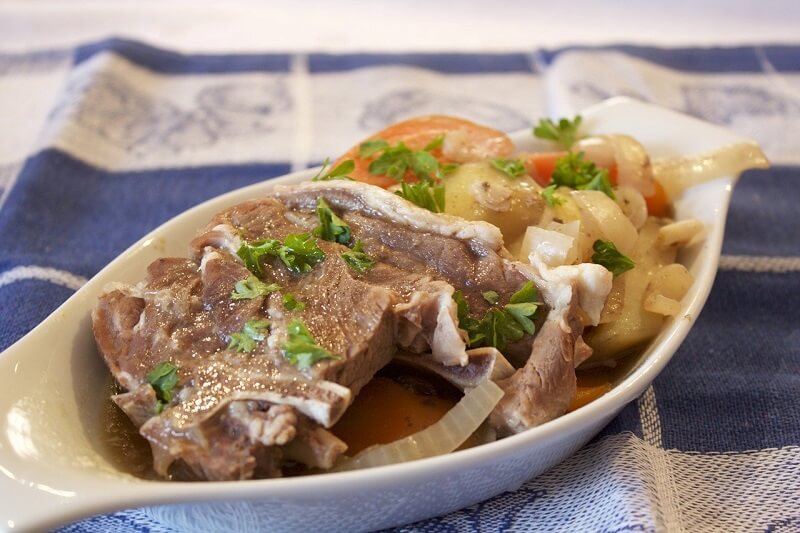 Coddle has its roots as a working-class dish made with the leftovers of the week. It is a classic stew cooked for hours so as to create a rich broth. The updated recipe includes quality pork sausages or bacon, boiled potatoes, and spring onions.
9. Barmbrack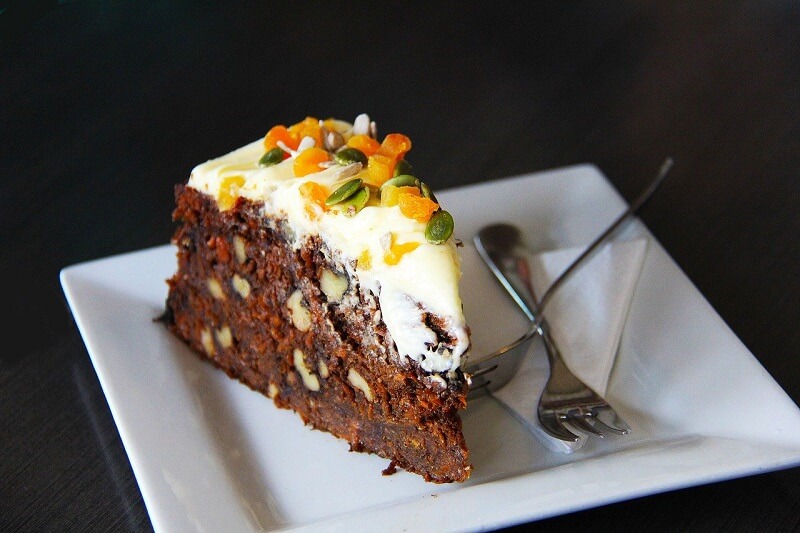 Barmbrack or as Irish called it 'brack' is a delicious fruit cake. It is made with raisins, dried fruits, and spices. The typical way to serve it is soaked overnight with tea or whiskey and it is perfectly accompanied an afternoon tea. Irish used to make during Halloween as a festive sweet.
10. Shepherd's Pie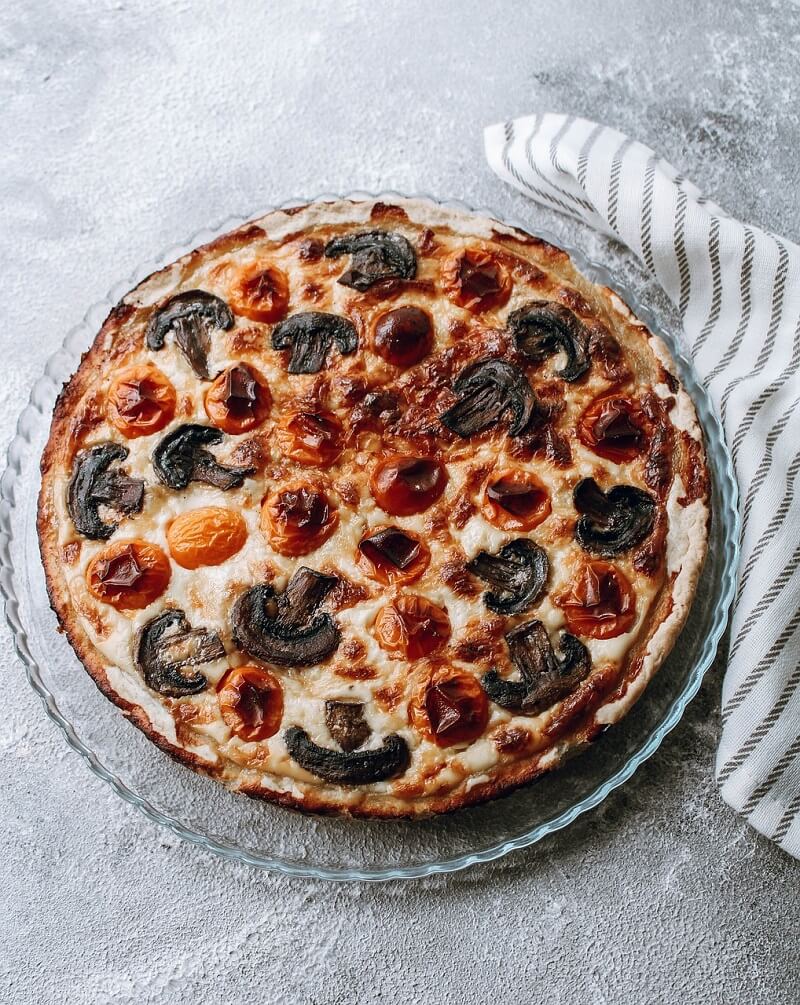 A famous pie, which is quite known in America, is the Shepherd's Pie. It is a classic Irish pie to use leftovers, and traditionally it is made with lamb, peas, and a creamy filling. It is quite the same as the cottage pie, but the difference is in the meat that is used. It is delicious and worth tasting.