Whether you're a seasoned traveler or just beginning your journey worldwide, Rio de Janeiro is one destination that should be on your list. It's filled with vibrant culture, exotic cuisines, breathtaking landscapes, and incredible experiences you won't get anywhere else. From visiting unforgettable landmarks like Sugarloaf Mountain and the Christ Redeemer statue to sipping caipirinhas at Copacabana Beach, let us show you how to take full advantage of this beautiful city.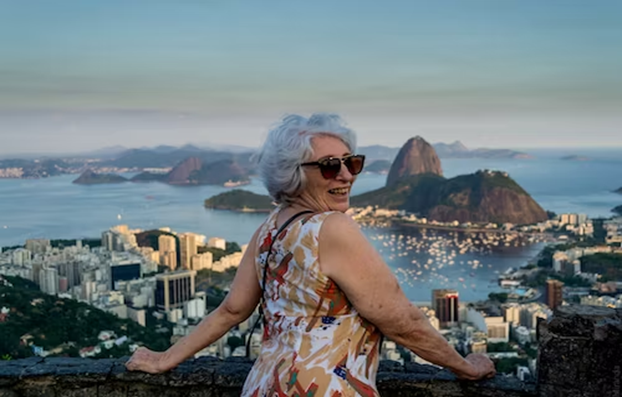 1. Find Unique Accommodations
Finding unique accommodations in Rio de Janeiro can be an adventure, adding to your journey's overall charm. From chic boutique hotels and elegant penthouses overlooking the Copacabana beach to unique bed-and-breakfasts nestled in the city's vibrant neighborhoods, there's a wide variety of options to suit every traveler's taste and budget.
Airbnb also offers many options, including charming beachfront villas, loft apartments in artistic neighborhoods, and even treehouses in the heart of Rio's urban rainforest. You can go here to find the best areas and neighborhoods to stay in Rio de Janeiro. Staying in these distinctive accommodations offers a unique opportunity to immerse yourself in the local culture and lifestyle, providing a truly authentic Brazilian experience.
2. Step Out and Explore the City
From hiking through the lush Tijuca rainforest to visiting iconic landmarks like Sugarloaf Mountain, Rio de Janeiro is filled with incredible sights and activities. Take advantage of the city's excellent public transportation system to get around town – it's safe, convenient, and a great way to get an up-close look at the culture and people of Rio.
For a truly unforgettable experience, take an evening stroll down Copacabana Beach or visit Ipanema Beach during sunset to watch the city come alive with music, art, and dance. The perfect way to get your bearings is by taking one of Rio's famous tours – there are options ranging from guided Hikes through the rainforests to culinary-focused walking tours.
3. Sample the Local Cuisine
A trip to Rio de Janeiro is an absolute must for food lovers. The city offers a wide variety of delicious cuisines from all over the world, but the local Brazilian fare will truly tantalize your taste buds. Rio de Janeiro is a foodie's paradise, from traditional dishes like feijoada and moqueca to mouthwatering churrasco barbecues.
Take advantage of the city's bustling markets, where you can find freshly caught seafood, farm-fresh fruits and vegetables, artisanal cheeses, and other local delicacies. While there, try some of the city's famous snacks, like bolinhos de aipim (manioc fritters) and salgados (savory pastries).
4. Uncover Off-the-Beaten-Path Experiences
Rio de Janeiro offers plenty of incredible experiences for the adventurous traveler, from trekking to remote waterfalls and exploring hidden coves along the coastline. For an unforgettable experience, take a day trip to one of Rio's stunning islands – Ilha Grande por Fernando de Noronha are popular options. The unique ecosystems on these islands offer a rare opportunity to spot wildlife, dive with exotic marine life, and explore secluded beaches.
For an even more unique experience, sign up for a Capoeira class or take a graffiti tour in one of Rio's artistic neighborhoods. You can also visit the countryside to visit local farms and experience authentic Brazilian culture firsthand. No matter what you decide to do, take advantage of the many off-the-beaten-path experiences Rio de Janeiro has to offer.
5. Make Time to Experience the Nightlife
Every trip to Rio de Janeiro is complete with experiencing the city's vibrant nightlife. From sipping caipirinhas at a lively street party in Lapa to getting your groove on at one of the city's many clubs and bars, there are plenty of options for every type of traveler.
To have an unforgettable experience in Rio de Janeiro, join a famous samba parade. With vibrant costumes, mesmerizing music, and pulsing energy, it's an experience you won't forget. Or, for a more laid-back option, relax at one of Rio's sidewalk cafes, enjoy people-watching, and sip on a cold beer. No matter your choice, your night in Rio will be unforgettable.
6. Make Safety a Priority
When traveling to a new destination, it's essential to prioritize safety. Before heading to Rio de Janeiro:
Do your research and get informed about local safety recommendations.
Keep your valuables secure and be mindful of your surroundings.
Stick to well-lit, populated areas and avoid carrying large sums of cash or expensive jewelry.
Also, be cautious when taking public transportation, such as taxis and buses. It's best to book a ride from a trusted service like Uber or Cabify. If you feel unsafe while in Rio de Janeiro, don't hesitate to contact the local authorities for help.
No matter where your journey takes you, Rio de Janeiro will surely charm you from the moment you arrive. With its stunning landscapes, vibrant culture, and unique experiences, this amazing city has something for everyone. So go ahead – book your tickets and start exploring. The adventure of a lifetime awaits in Rio de Janeiro.