If you're planning a holiday to Menorca this summer, then you'll probably already be thinking of all the fabulous food you'll get to try while visiting this beautiful Spanish island.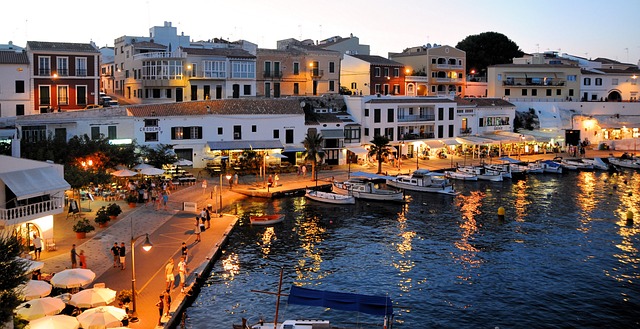 Planning some locations to eat before you go can help to ensure that you've always have an idea of where you can go for dinner. This is particularly useful for when you first arrive and haven't had the opportunity to explore the island yet.
You never know, you might find a favourite restaurant which you want to return to time and time again.
If you're looking for somewhere to have dinner while you're on holiday, here's how to choose a Mediterranean restaurant in Menorca.
Consider Transport and Location
When choosing a place to eat, it's important to factor in the location of the restaurant in relation to your accommodation.
If you're hiring a car then you have the freedom to travel as far as the edges of the island will allow, however if you choose to drive this will mean that you can't benefit from the expertise of some of the island's best sommeliers.  
Alternatively, you could choose restaurants that are within walking distance to your accommodation, this way you can enjoy an evening stroll to and from your meal.
If you are wanting to travel a little further but still want to have a drink with a meal, then you should enquire with a taxi service such as Radio Taxi Menorca. Here you can book online or even simply check the rates for your journey.  
Think Atmosphere
Mediterranean dining isn't just about the food you consume, but also about the atmosphere of the restaurant in which you consume it.
Enhance your dining experience by choosing a restaurant that lets you engage all of your senses. With restaurants such as Nonna Bazaar in Ciutadella, you can watch the sun setting over their 400-hectare landscape. In the evening, you can even trade your relaxing meal for lively nightlife as you dance the night away.
The atmosphere of your chosen restaurant can make all the difference, so choose somewhere that gives you a real taste of Mediterranean life.
Consider Prices
The restaurants you choose to dine in when you're on holiday are often dictated by how much money you've budgeted to spend while you're away.
Some restaurants will be out of your price range, or somewhere that you can only visit once.
It can be hard to wrap your head around the cost of various dishes when you're trying to think in a different currency and do the conversion in your head – particularly if maths isn't your strong suit.
With companies such as XE, you can check currency rates on the go. They even have a handy mobile app that you can download so you can get a better idea on how much you're spending wherever you are.
Does it Need to be Child-Friendly?
If you're travelling with children, then it's important to choose restaurants that are child-friendly. While most places will allow well behaved children to dine in their restaurant, it's always a good idea to check in advance.
That way you won't risk being turned away with your hungry little ones in tow!
If the restaurant doesn't mention being child friendly on their website, a quick call will get you the answer that you need!
Menorca makes for an incredible holiday destination, and with so many dining opportunities to choose from, you'll be spoilt for choice.
Have you recently visited Menorca? Tell us about your favourite restaurants in the comments below! We can't wait to hear about the food you tried!