1. Wiener Schnitzel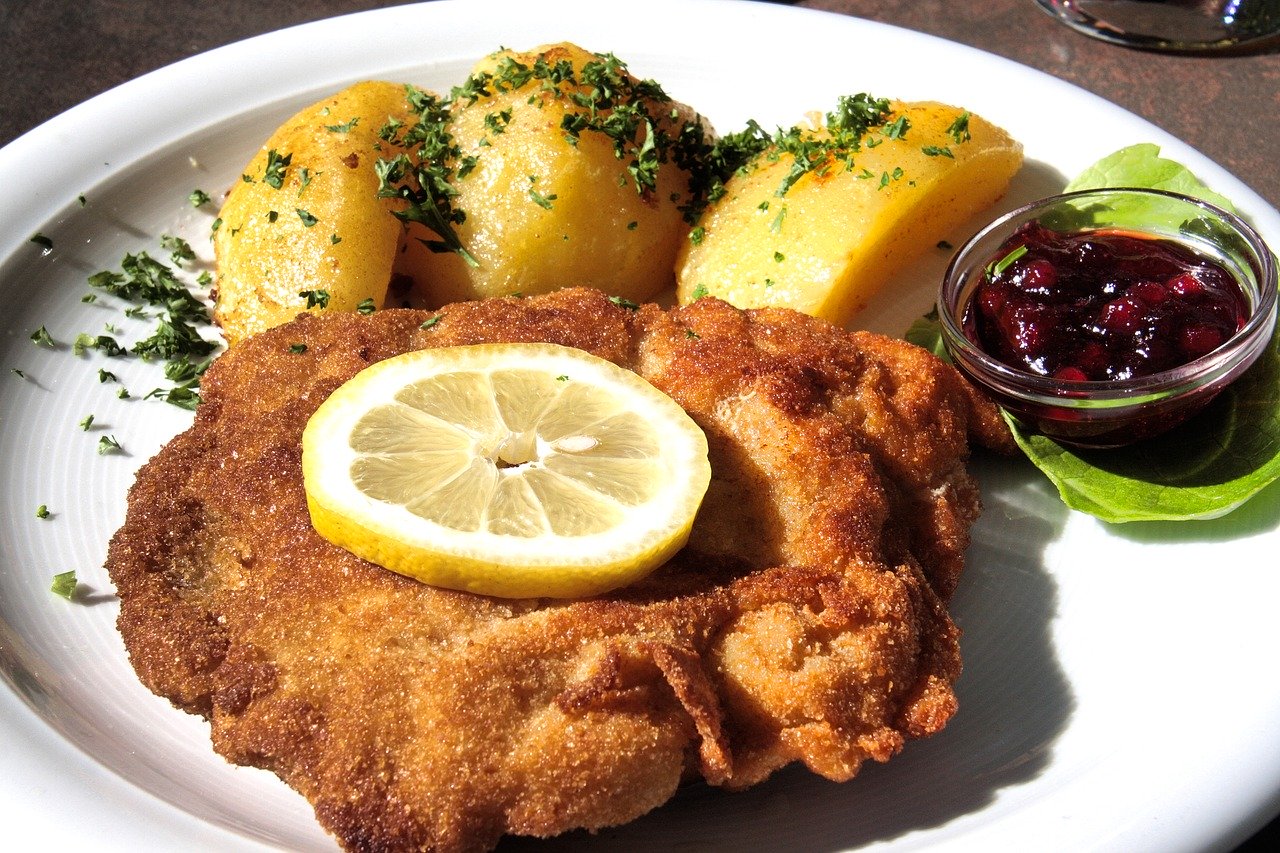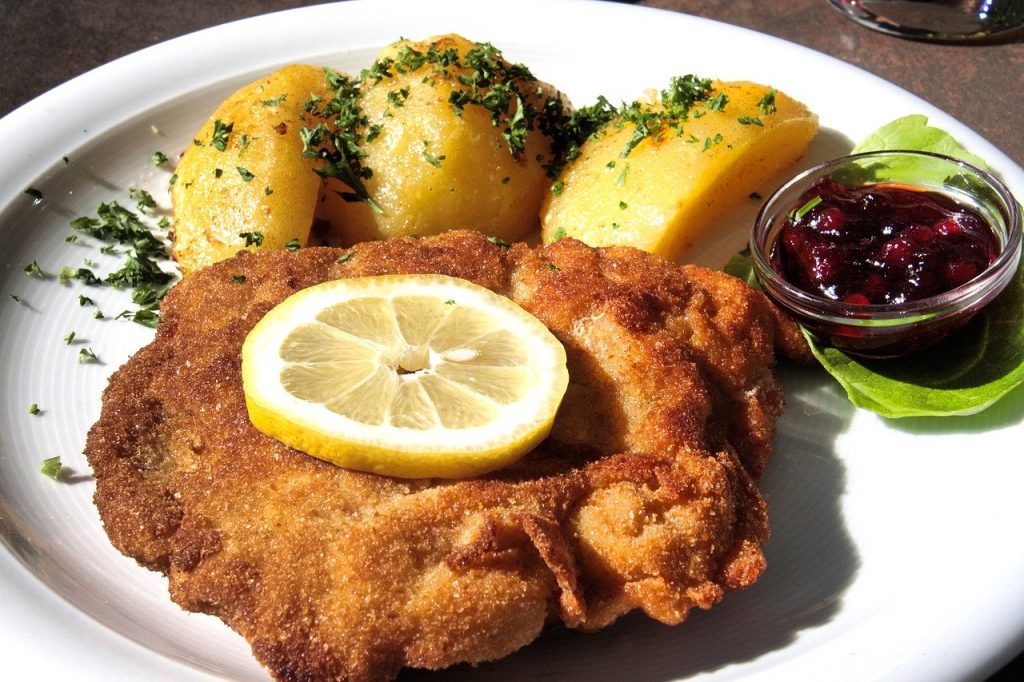 Fancy tasting some of the most iconic Austrian food? This country is full of beautiful landscapes and sceneries, but also has some of the tastiest food. If you want to experience Austria in a better way, then definitely you should try its delicious food. The most iconic and one that makes the country popular is the Wiener Schnitzel, and it is absolutely the tastiest food. Wiener Schnitzel is made from a thin cutlet of veal, breaded, and fried in butter or oil. It is perfectly served with parsley, lemon, and potatoes depending on what style you choose.
2. Sachertorte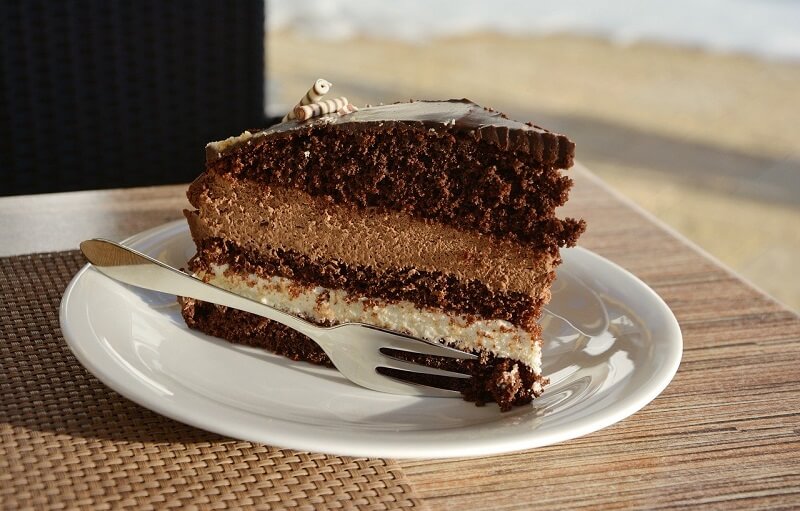 This tasteful dessert is a symbol of the Austrian capital and one that you should taste it while there. It is made of a chocolate sponge layered with apricot jam, and it is topped with a chocolate icing. It is delicious, and there are many scenic cafes serving that cake in Austria.
3. Austrian Goulash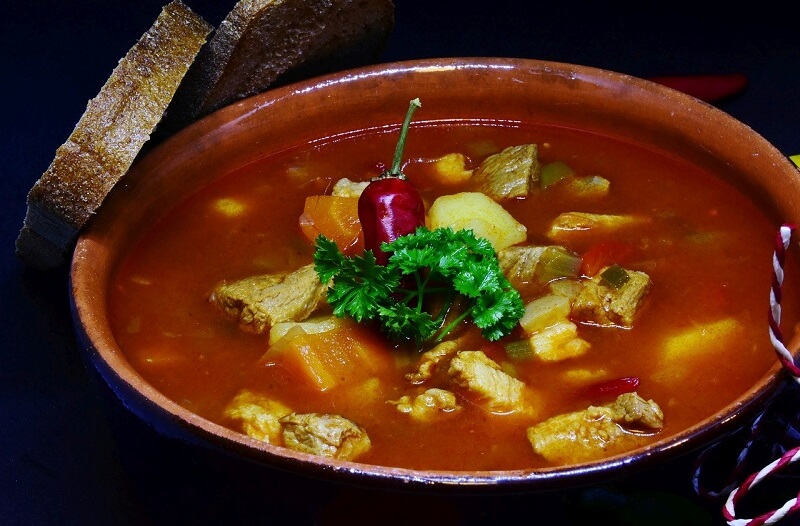 A dish that is perfect for the cold winter days is the Austrian goulash, which is a regular stew. It is made with beef, onions, tomatoes, paprika, and especially in Vienna, it is served with dumplings. It is a perfect combination to have it with local red wine.
4. Apple Strudel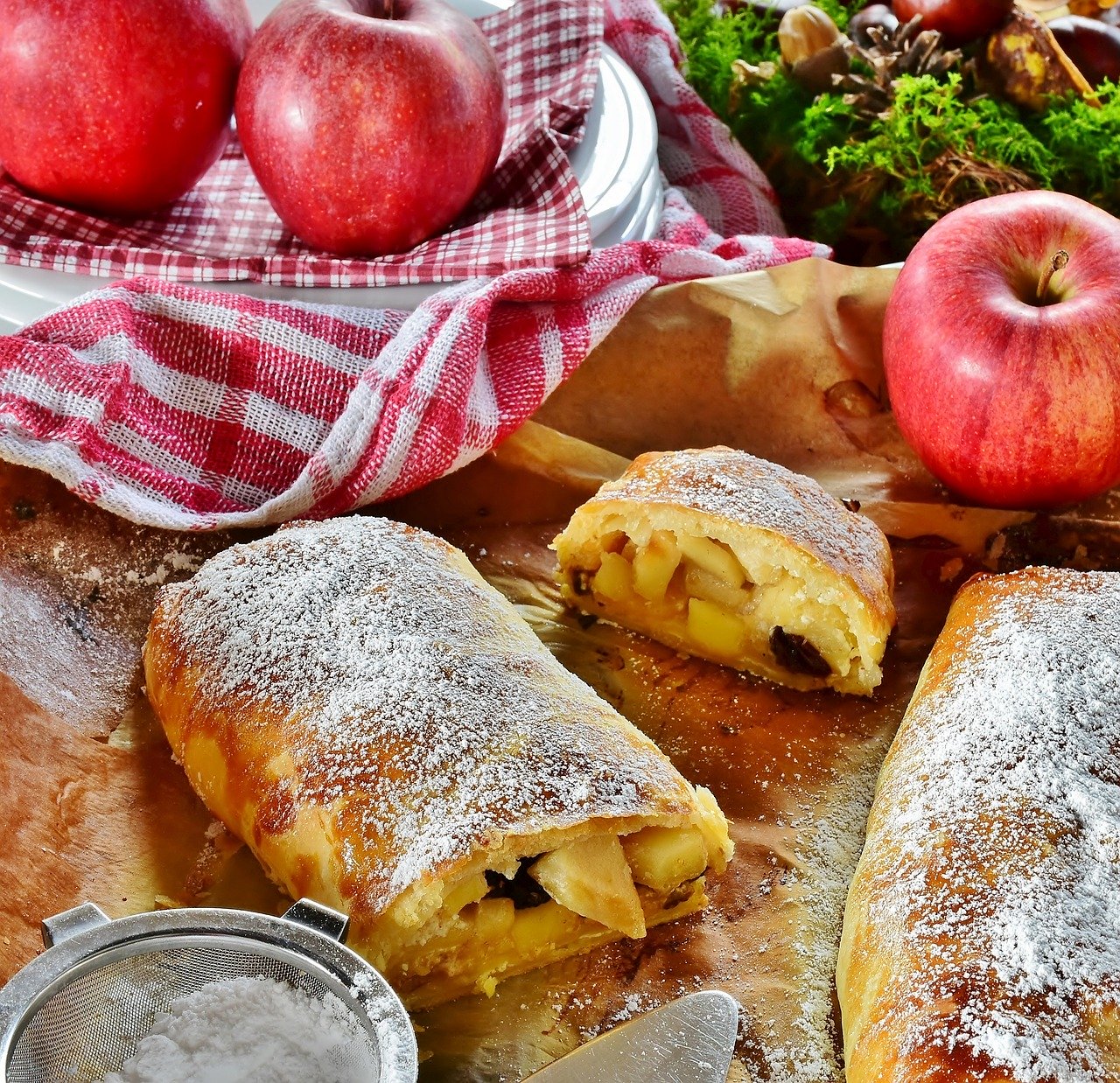 This Austrian delicacy is also popular in Eastern Europe, and it is sold in every bakery and cafe you will meet in the country. The classic recipe is made with a crisp and light dough that is filled with apples, raisins, sugar, cinnamon, lemon zest, rum, and cloves. Absolutely delicious.
5. Spring Asparagus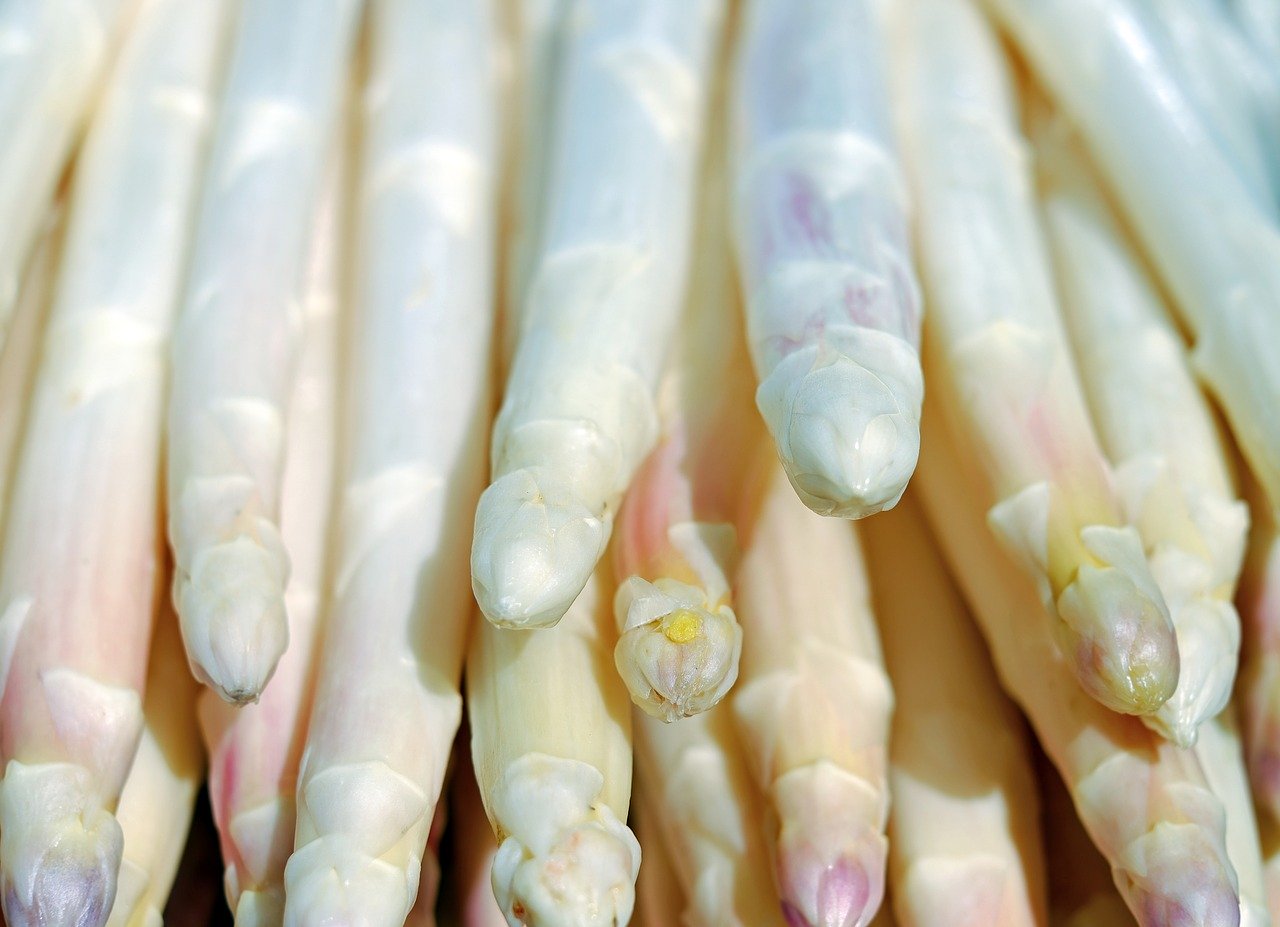 A local delightful starter especially served in spring is the asparagus that is cooked in a specific way. Vienna has some of the tastiest asparagus, which are white and green, so it is definitely something to taste. Asparagus is served with butter and lemon or with breadcrumbs.
6. Austrian-style Potato Salad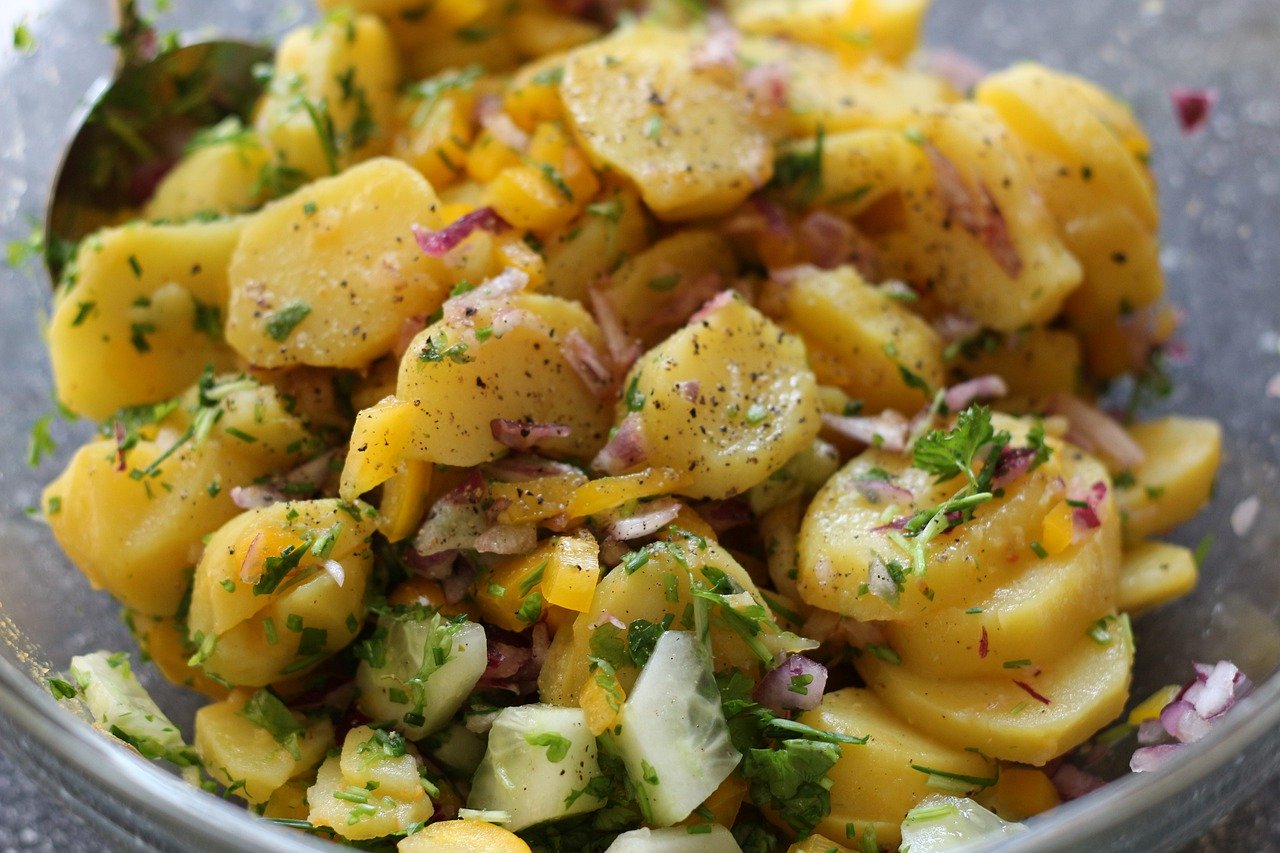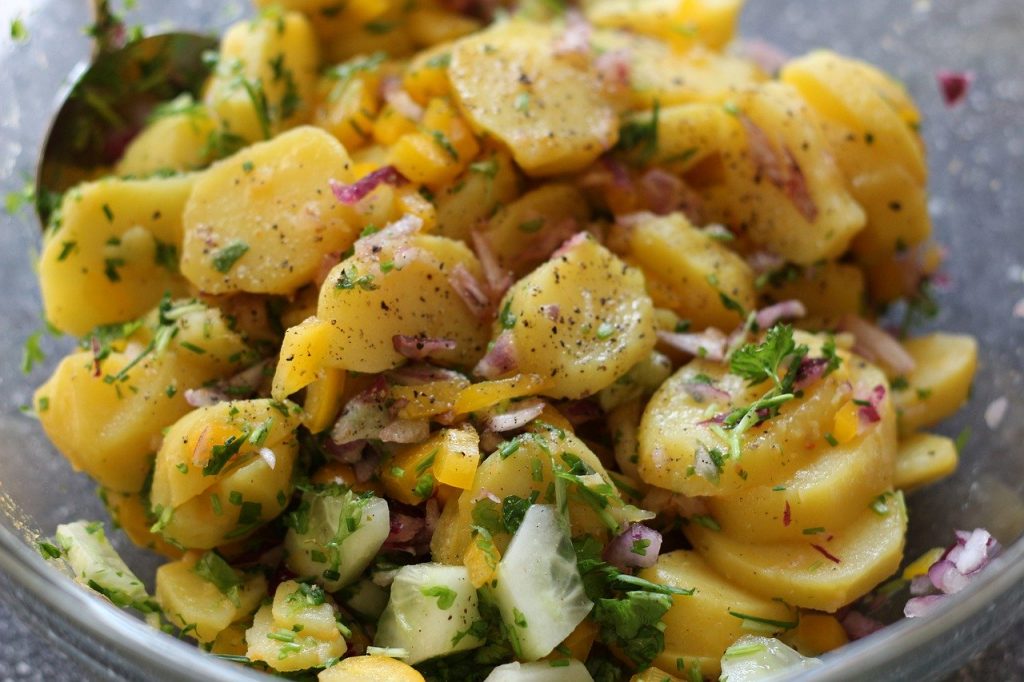 This style of potato salad is a healthy option and there is not any mayonnaise sauce in it. It is easily made with white wine vinegar, chives, red onions, and a bit of mustard. In some cases, there is chicken or meat stock but if you want a vegetarian option you can have it.
7. Plum Jam Turnovers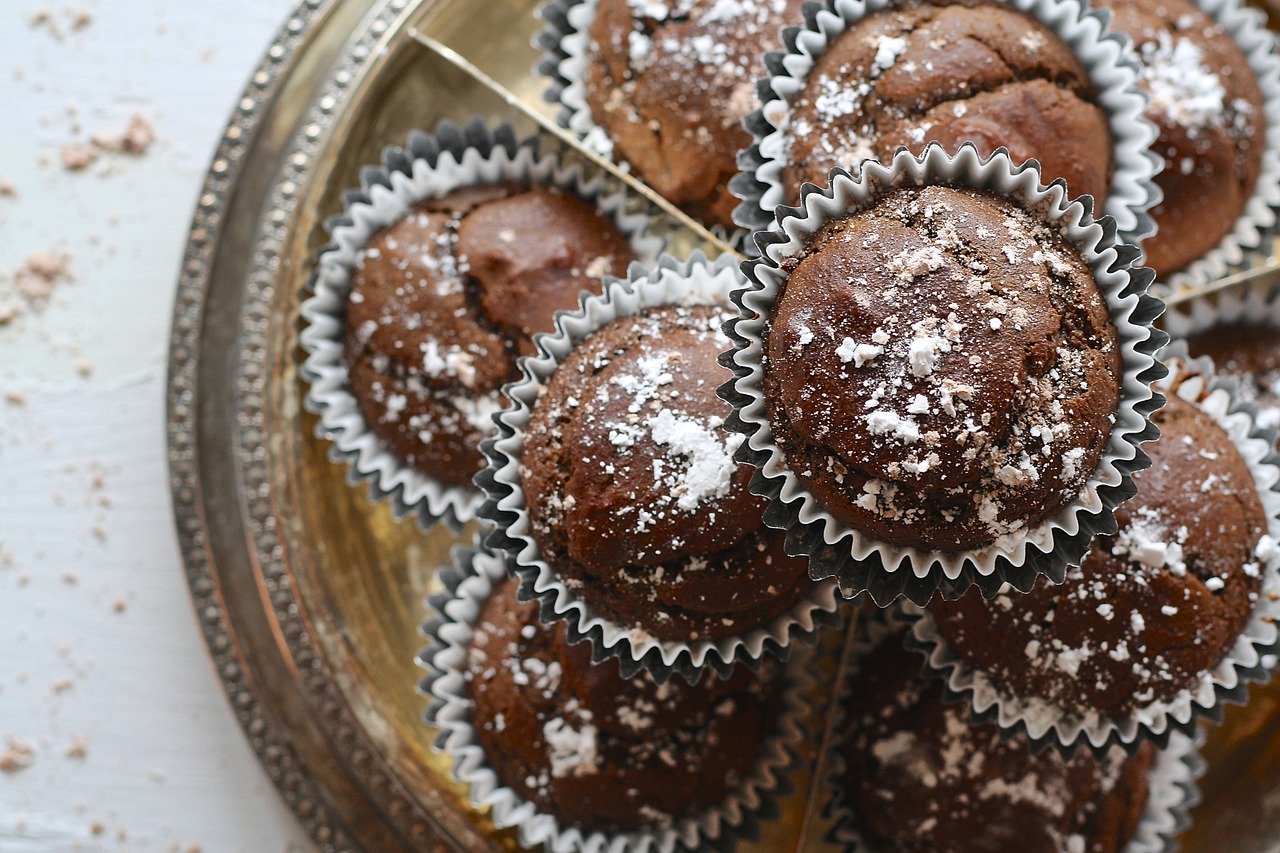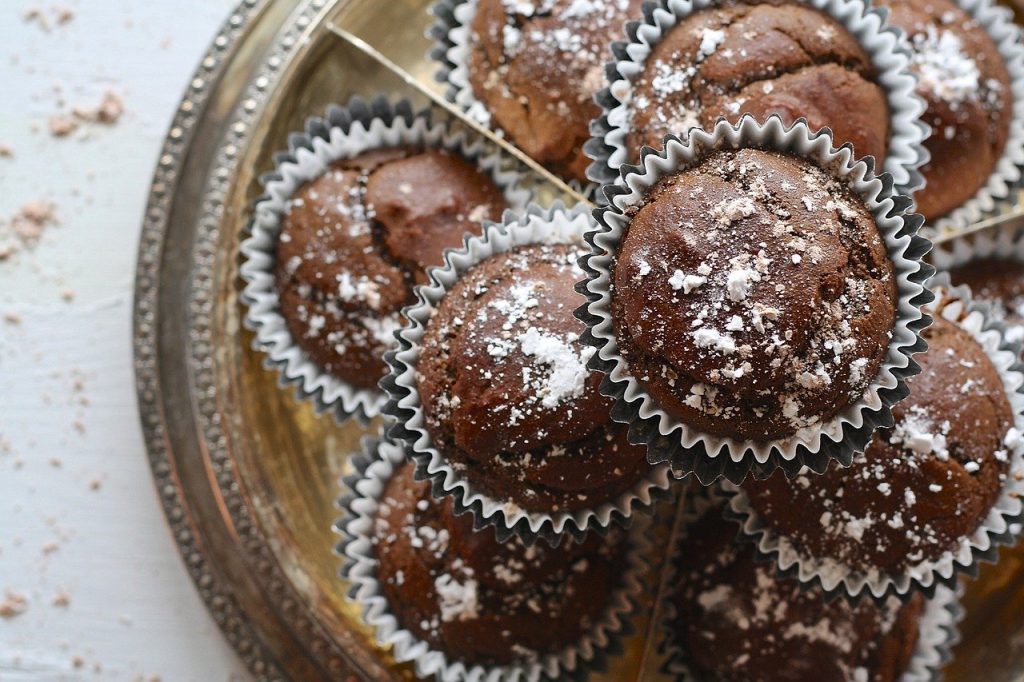 Plum Jam turnovers are hard to find anywhere else, so Austria is definitely the place to taste them. They are made with a potato dough filled with plum jam, rum, a mixture of breadcrumbs, butter, and walnuts. In some places, you can find them with chocolate sauce, or sugar.
8. Beef or Vear Boiled in Broth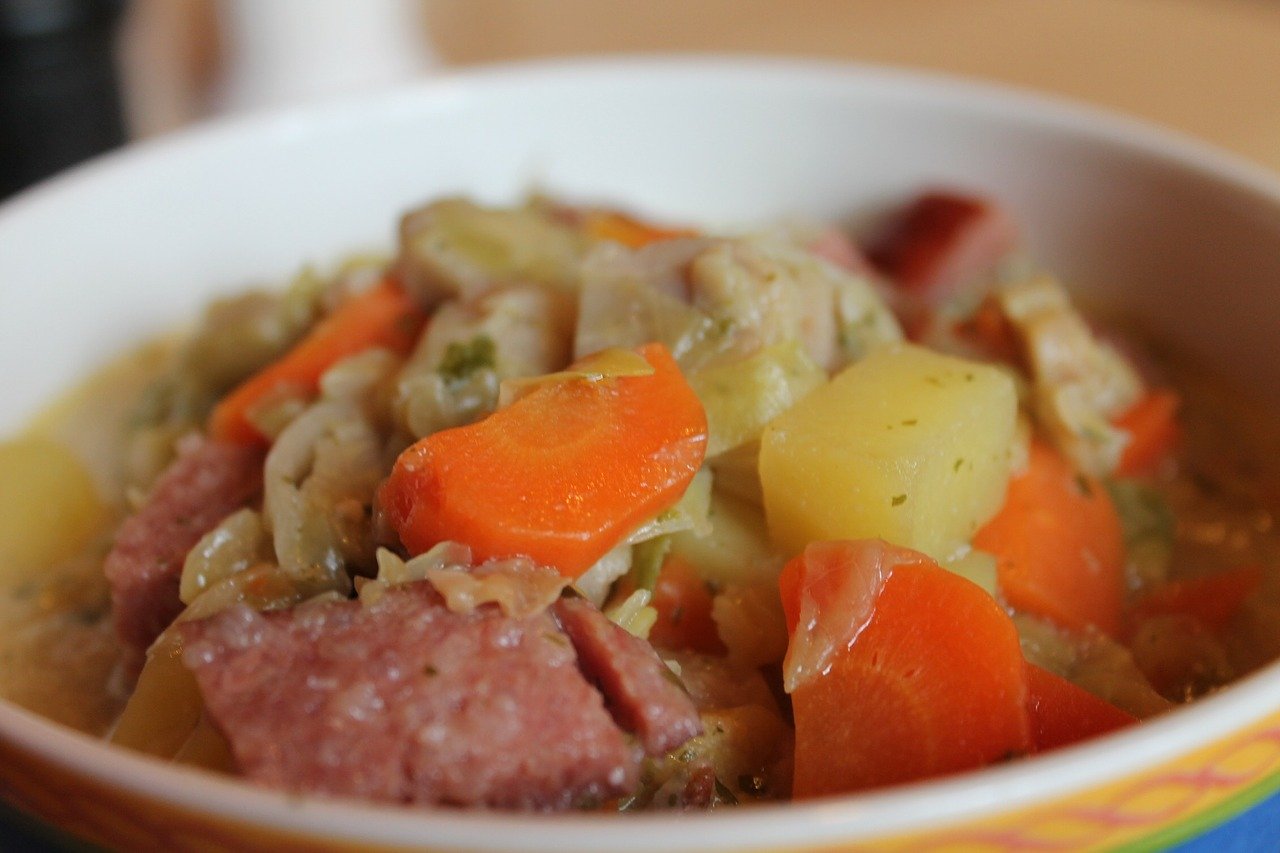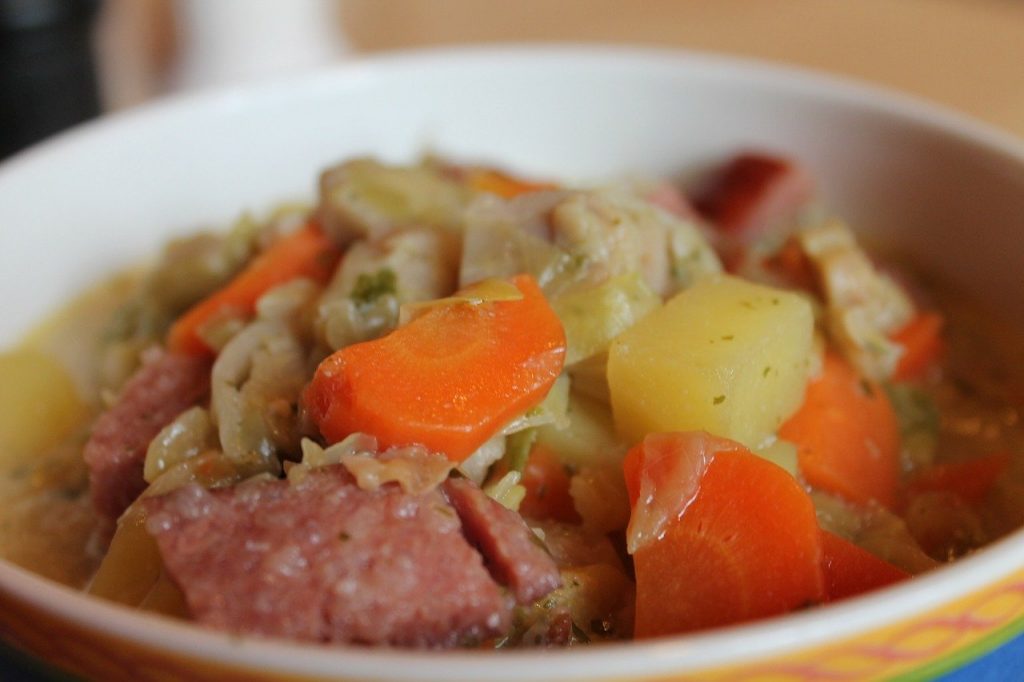 Another local dish that is ideal for meat lovers is this one. It is usually cooked with tender beef or veal, which are boiled in broth. The regular way to serve them is with seasoned vegetables, or with applesauce. It is a dish that accompanies the cold winter days.
9. Viennese Sausages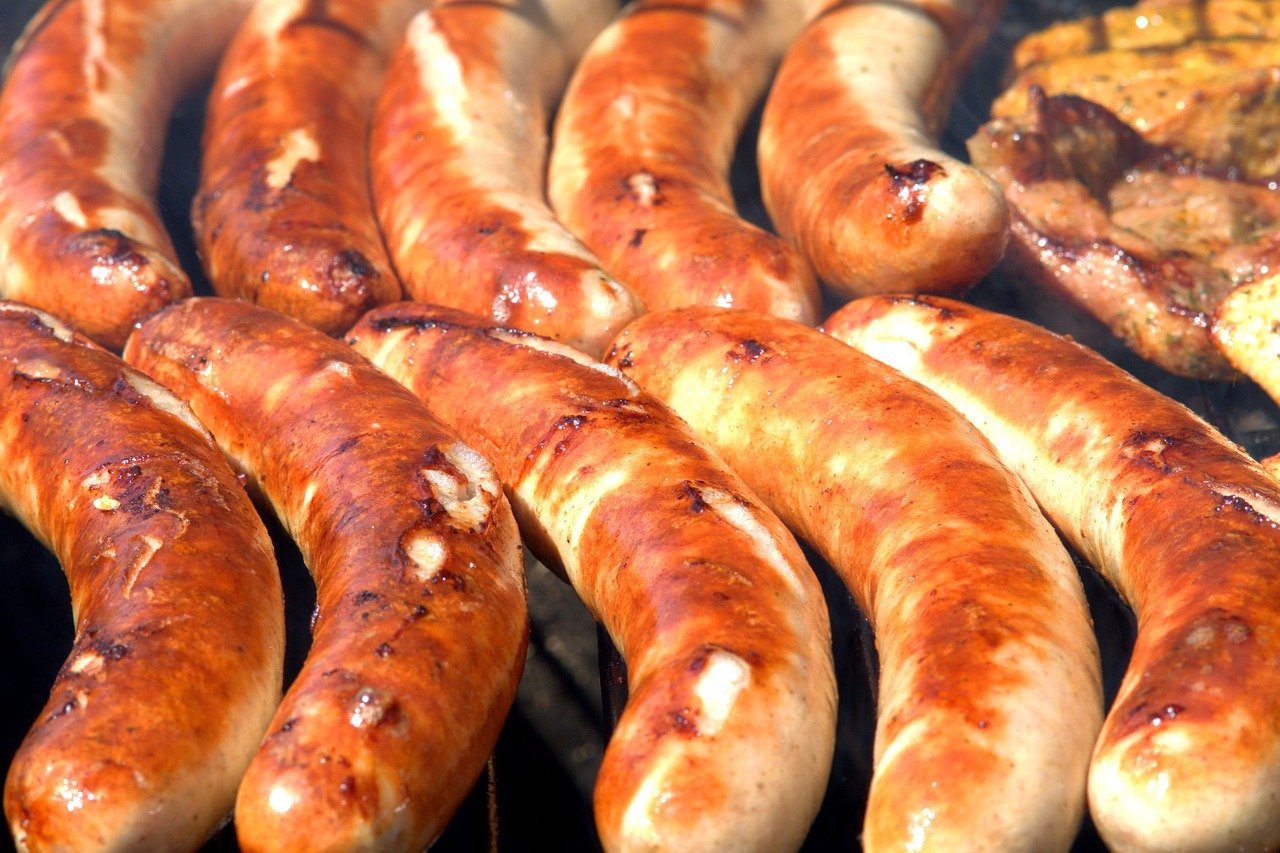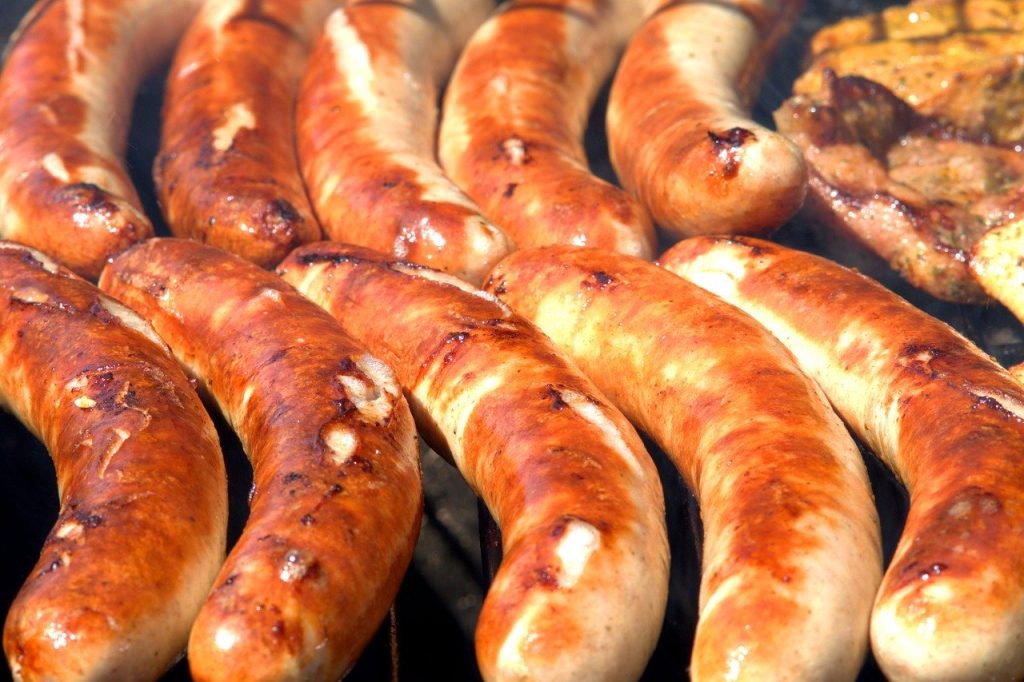 Sausages are a must-have in Austria and many consider that are the same as in Germany, but they have their own recipe. Those sausages are traditionally made with both pork and beef covered in sheep's intestine. Usually are served with mustard, potato salad, spring asparagus, and other vegetables.
10. Viennese Coffee or Melange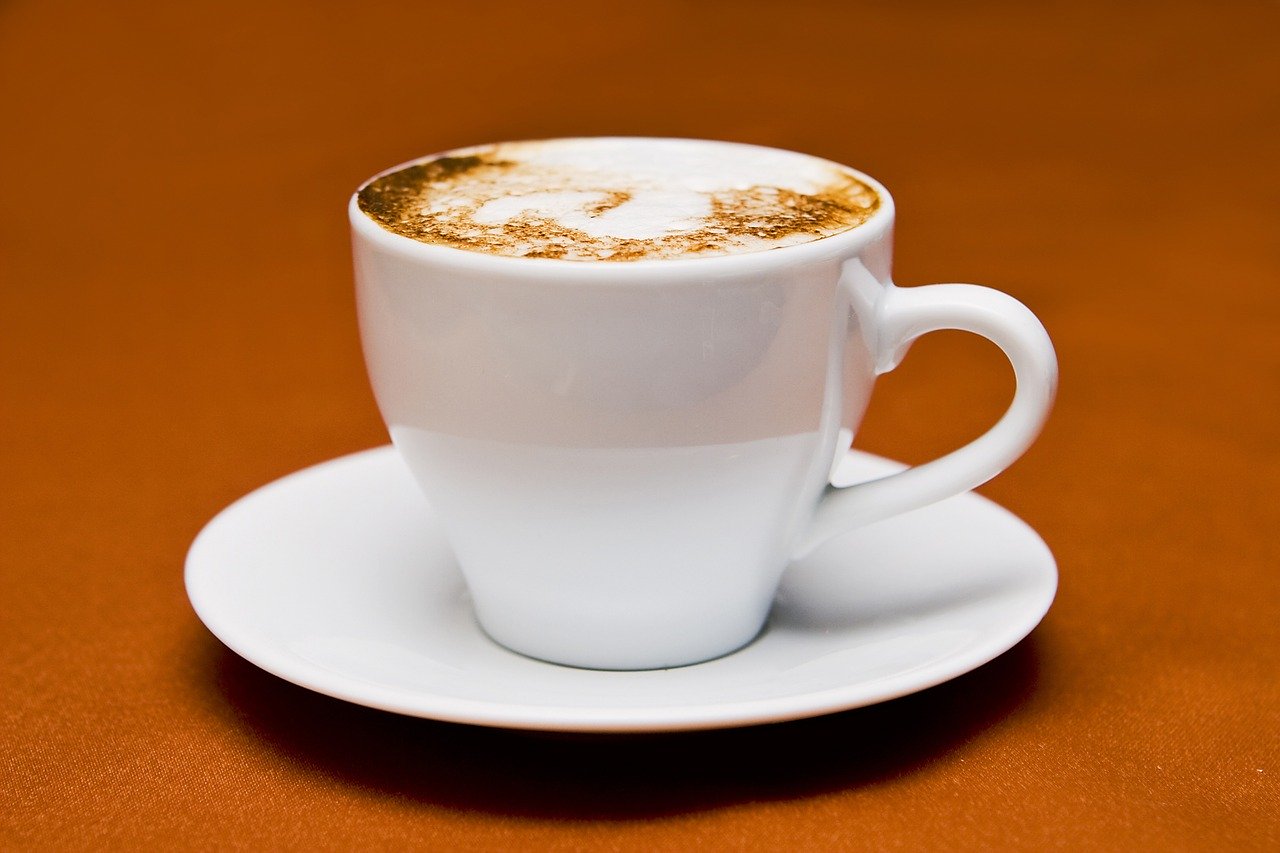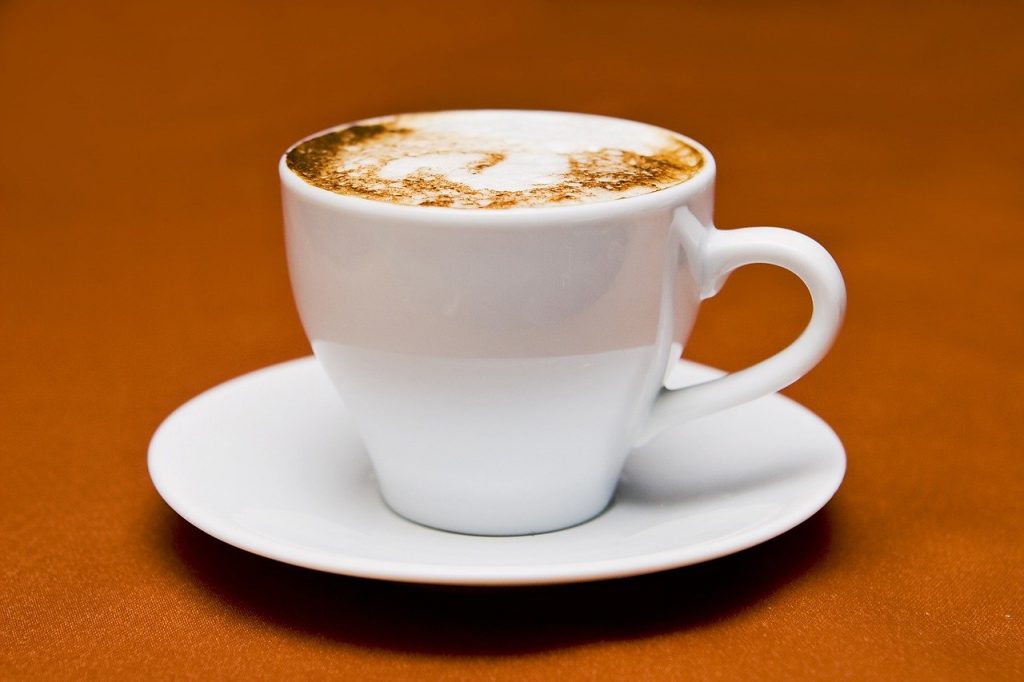 Viennese coffee is one of the most iconic things you should taste while in Austria, if you visit Vienna, then it is even better. The famous Melange is similar to a cappuccino, but it is made with half hot milk, and half foamed. In the Viennese coffee shops, it is made exceptionally and it is a perfect combination with a slice of Sachertorte.